Layered haircuts with bangs are one hair trend that doesn't seem to go out of style. Maybe it's because of its versatility or how it's not discriminatory to hair lengths or textures. Anyone can get bangs and it looks really great too. Hence, this piece is dedicated to showcasing bangs in its different glorious forms and tapestries.
Here are different haircuts with layered bangs
1. Long Layered Hair With Bangs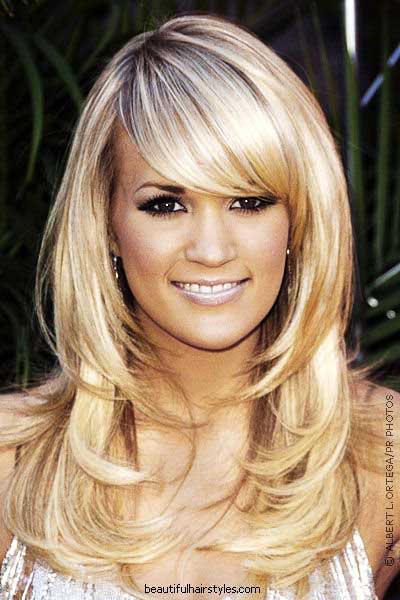 Looking at this haircut, you can tell it's so definitive and perfect for long hair. The bangs bring attention to the eyes while the layered cut adds volume to the rest of the hairstyle.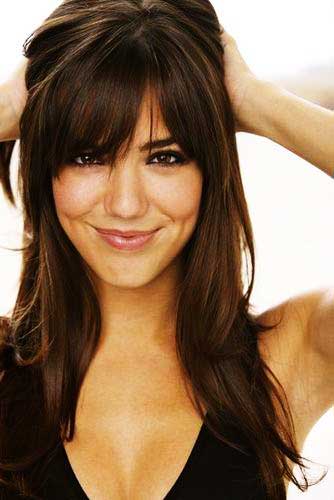 Who said blondes have more fun? This is physical proof that anyone with any hair color can rock bangs. So, if you have long hair, this could be a great new look for you.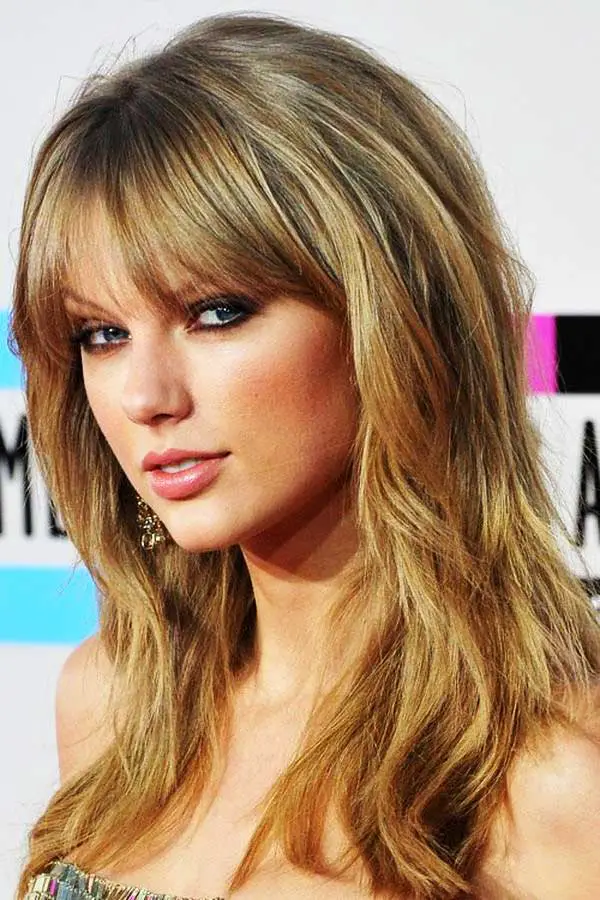 This was such a great look for Taylor. See how the wavy curls make the look effortless like she just woke up like that. This is absolutely stunning and it's great for long hair
2. Medium Layered Hair With Bangs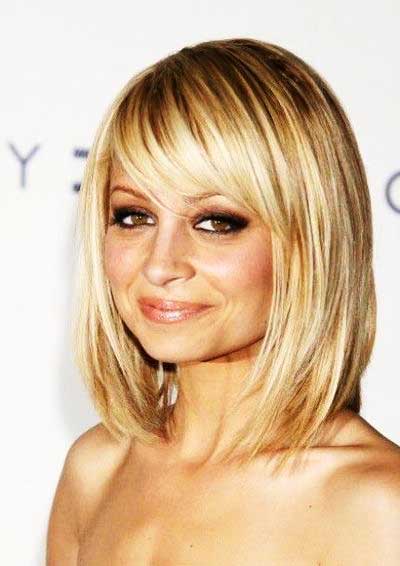 Now, combining the bob haircut with bangs is just pure genius. This hairstyle is flattering enough for parties and night outs but still very professional for work Mondays too. It's basically a chameleon.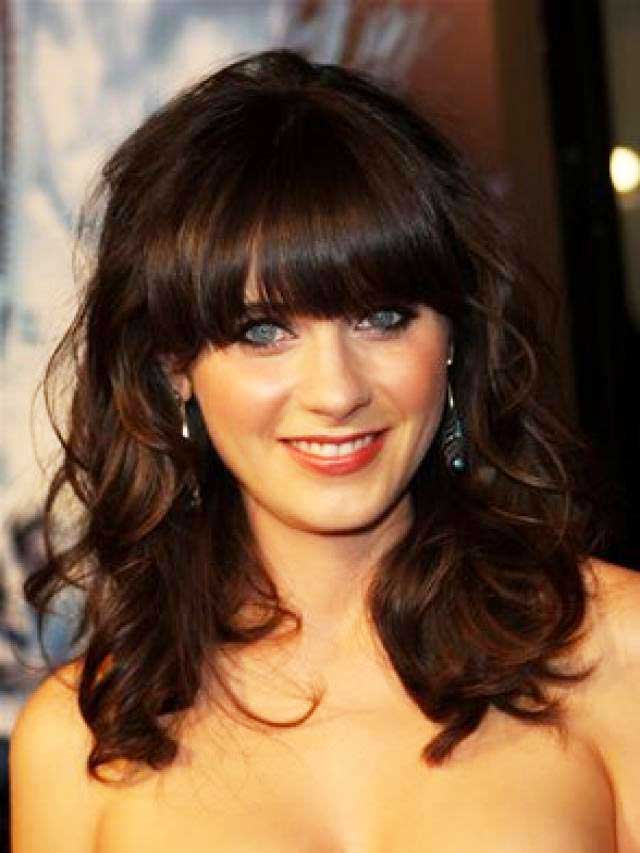 Bring on the volume baby. This hairstyle highlights not just the eyes but equally the nape of the neck. Such a layered medium length haircut with bangs and it just sits great at parties.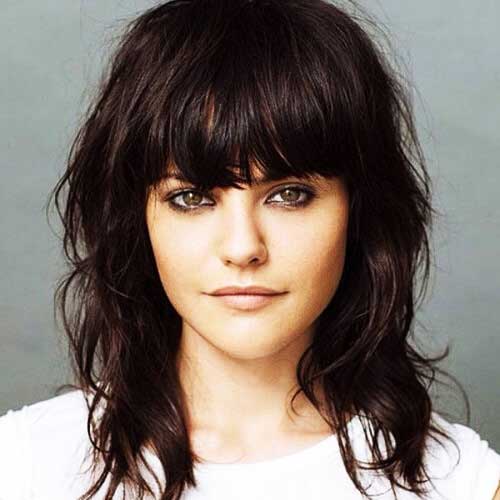 Just seeing this hairstyle, it's so ideal for medium length hair. You still get the sophisticated effortless look that bangs bring to the table and you don't even need hair extensions for that.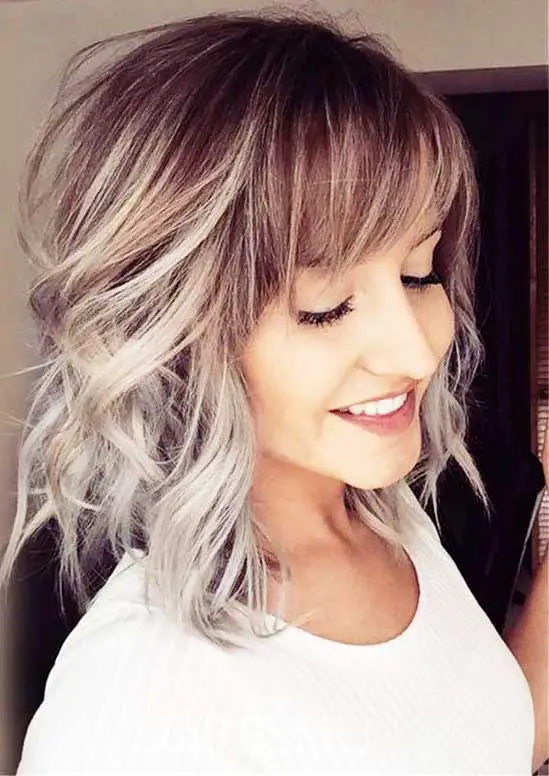 Who says you can't have fun with your hair? This style features a bit of an ombré look on medium length hair and the model's smile really says it all.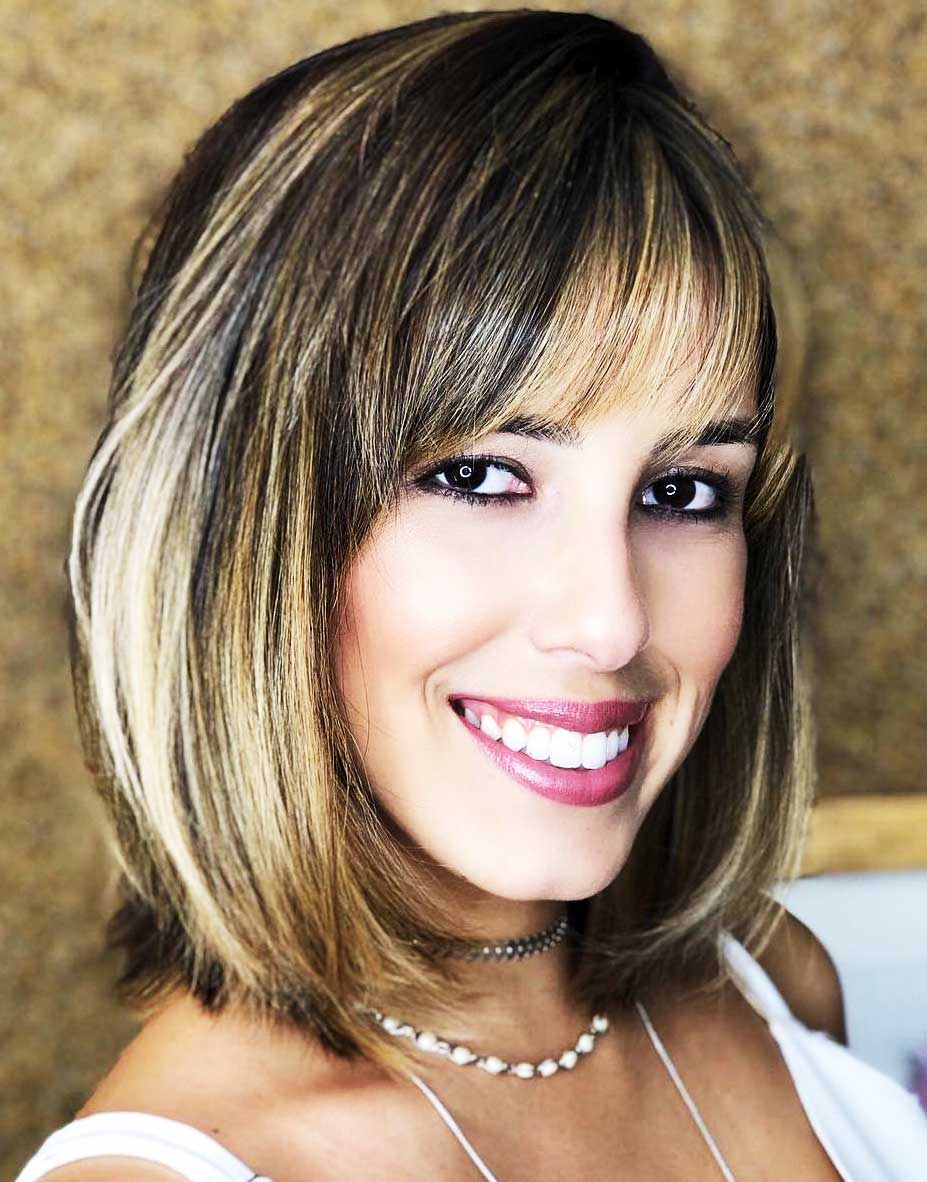 Another approach to the hairstyle is this multicolored transition. It's both fun and natural-looking. Its textured look also gives an added advantage to the long bob with bangs hairstyle.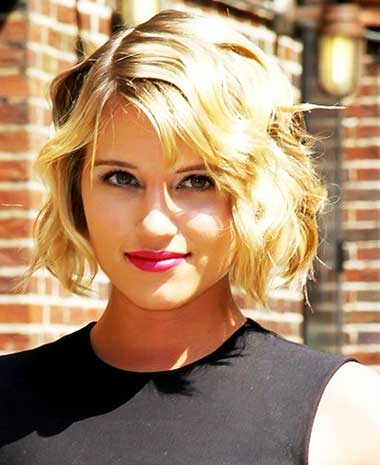 The curls in this hairstyle prove that anything can go with bangs. This curled bob hairstyle sits perfectly above the neck, drawing attention to the facial features. It's simple yet so classy and fun.
4. Short Layered Bob With Bangs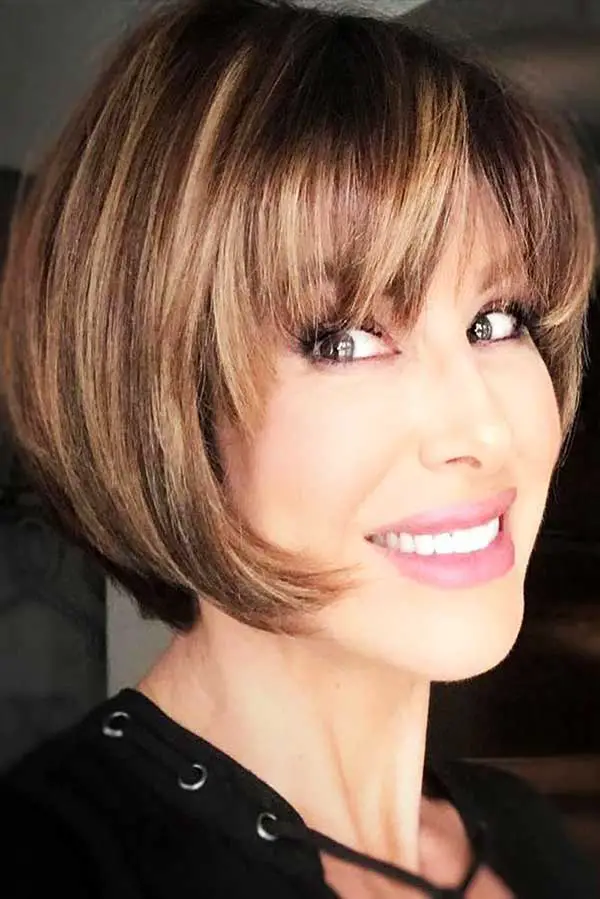 There's something very beautiful yet timeless about this layered short bob with bangs. Maybe it's the length or the way the bangs cup her face. Whatever the case, it's surely a great choice for short hair.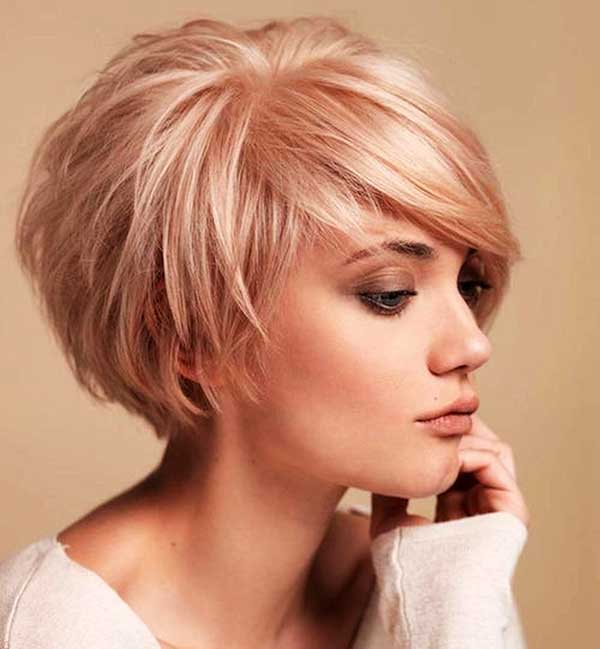 Such a beautiful hairstyle which is very layered and equally voluminous. It really draws attention to the supple cheeks and great facial features that the model has. It's also low maintenance too.
5. Layered Hair With Side Bangs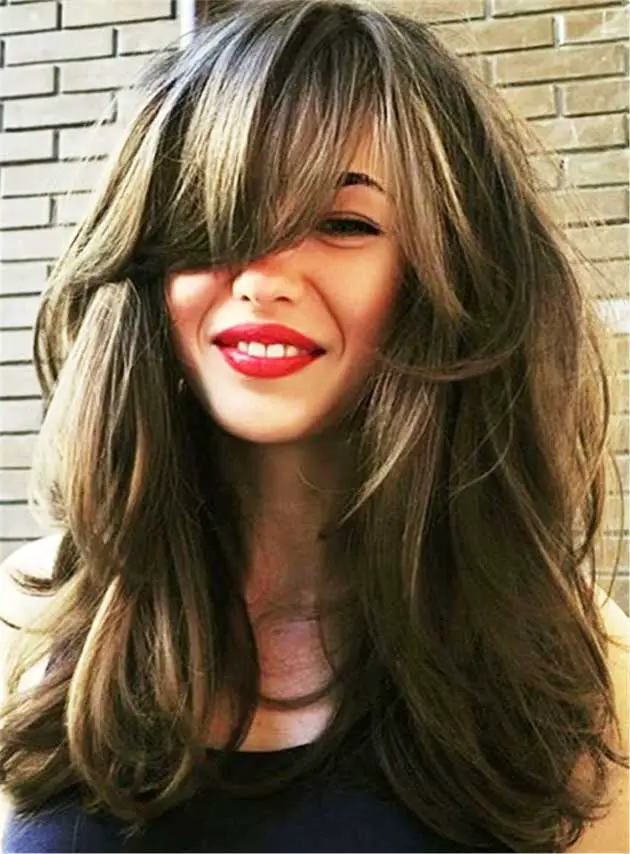 Side bangs are always a great idea and the layered texture of this hair is a fun, flirtatious approach to bangs. The volume is also to die for and it looks like golden waterfalls dropping down her shoulders. 
6. Curly Hair With Bangs And Layers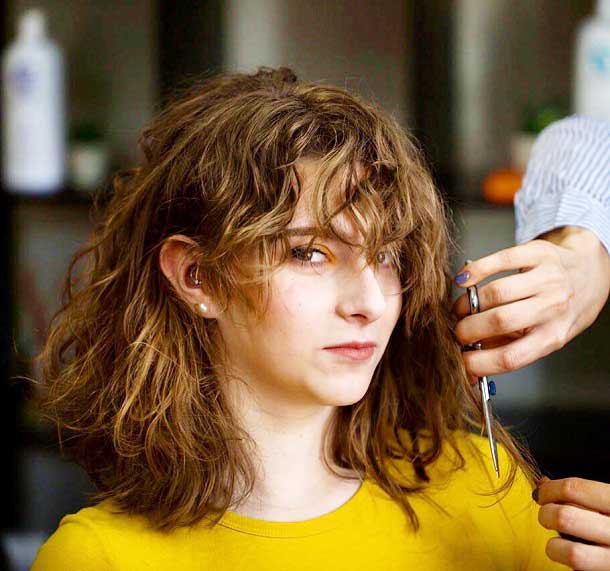 The soft beach curls, its carefree appearance, the density and its textured layers just make this one of the most effortless styles with bangs. On the plus side it's very manageable and low maintenance.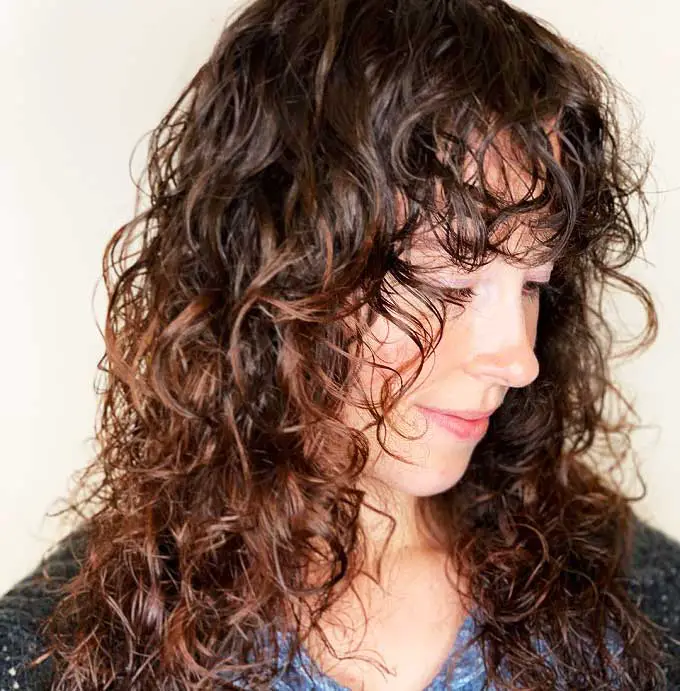 This hairstyle has that "I just got out of the shower look" and we're here for it. It's a little longer than the previous style and this only adds to its volume.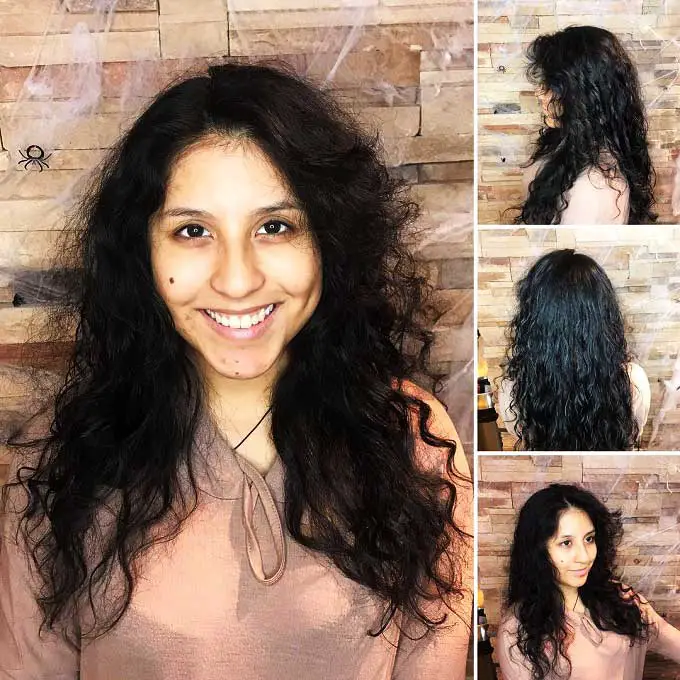 Same curly hairstyle with bangs and layers, but with much longer hair. This style is beautiful, very stylish and you can even move back the bangs as you please, thus it's two styles in one.
7. Straight Layered Hair With Side Swept Bangs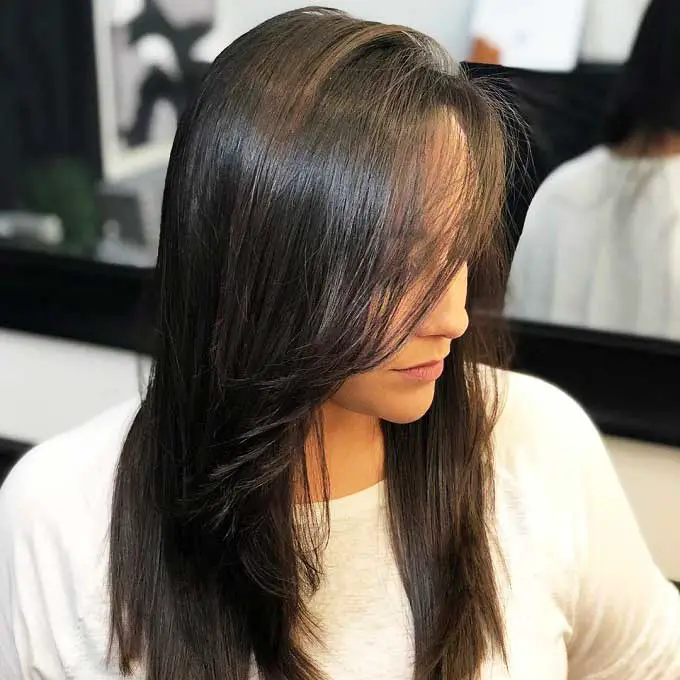 In this hairstyle, the hair is long and the bangs are swept to one side. This makes the bangs look softer and more natural as it seems to drape seamlessly to the side of the face.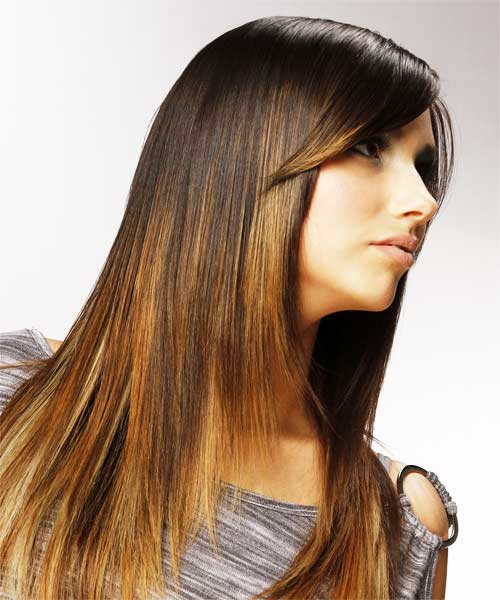 A different approach to the style, softer than the previous and done with much fuller hair. The bangs are still swept to one side and even though they're a little short, they still look great.
8. Layered Haircuts For Wavy Hair With Bangs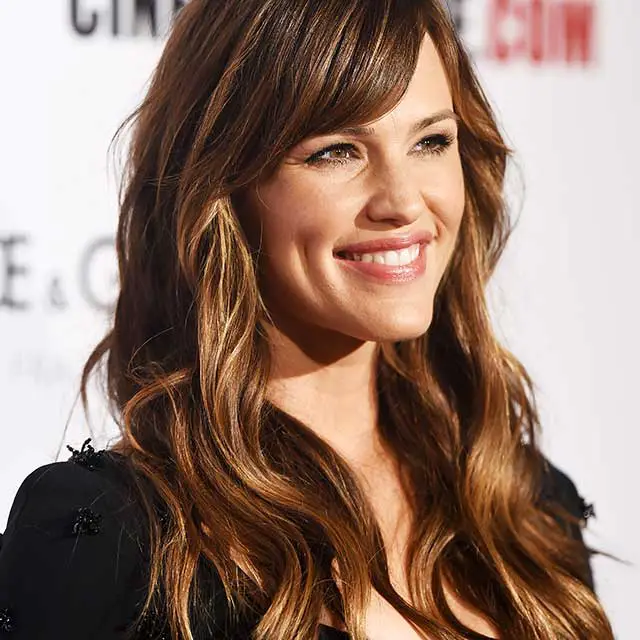 Like golden waterfalls, this sunset-colored hairstyle caresses one's face right before it falls to the shoulders. This is exactly how bangs would look on wavy, layered hair of medium length.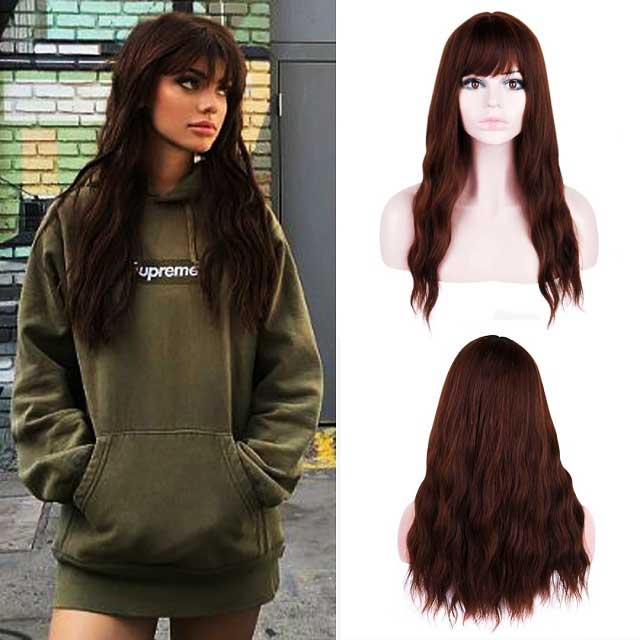 There's no debating that long wavy hair looks great with bangs and this is proof. Look how it highlights one's facial features even though it covers the forehead which is 30% of the face.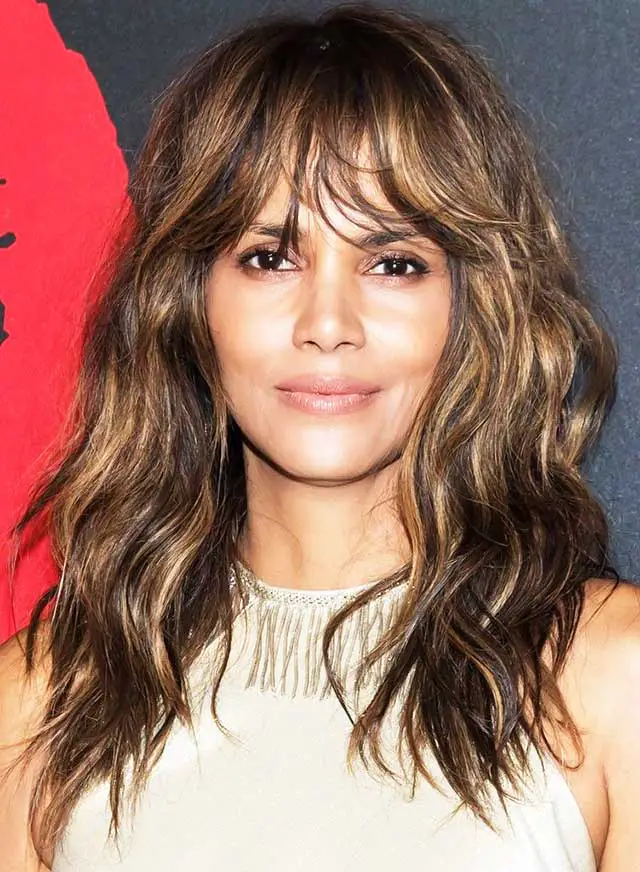 Experience layers and layers of textured wavy hair encompassed by the brackets of bangs. These layers feature a gradient in the hair color and this is what makes this particular hairstyle bold.
9. Inverted Bob With Bangs And Layers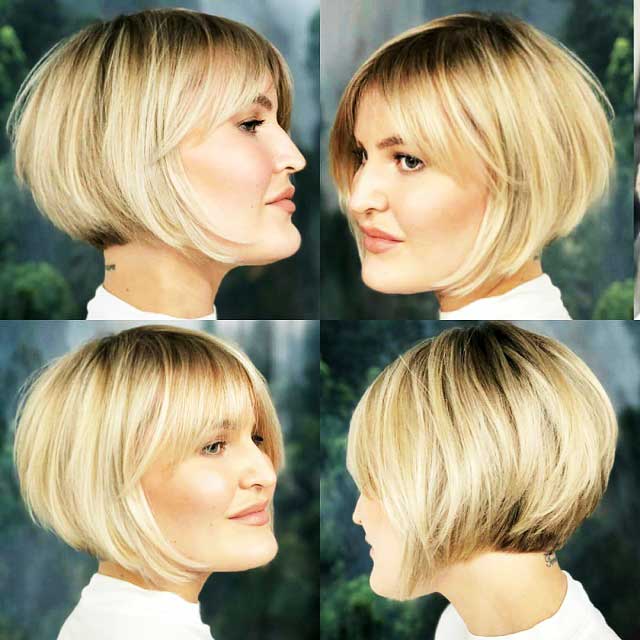 This is yet another way to rock bangs. This inverted bob haircut is designed for short hair and you can agree that it's quite stunning. This bob features full bangs and an ombré transition.
An inverted bob hairstyle featuring soft side bangs does little but caress the face. It's a great style for people who don't want so much hair on their forehead.
10. Layered Bob With Side Bangs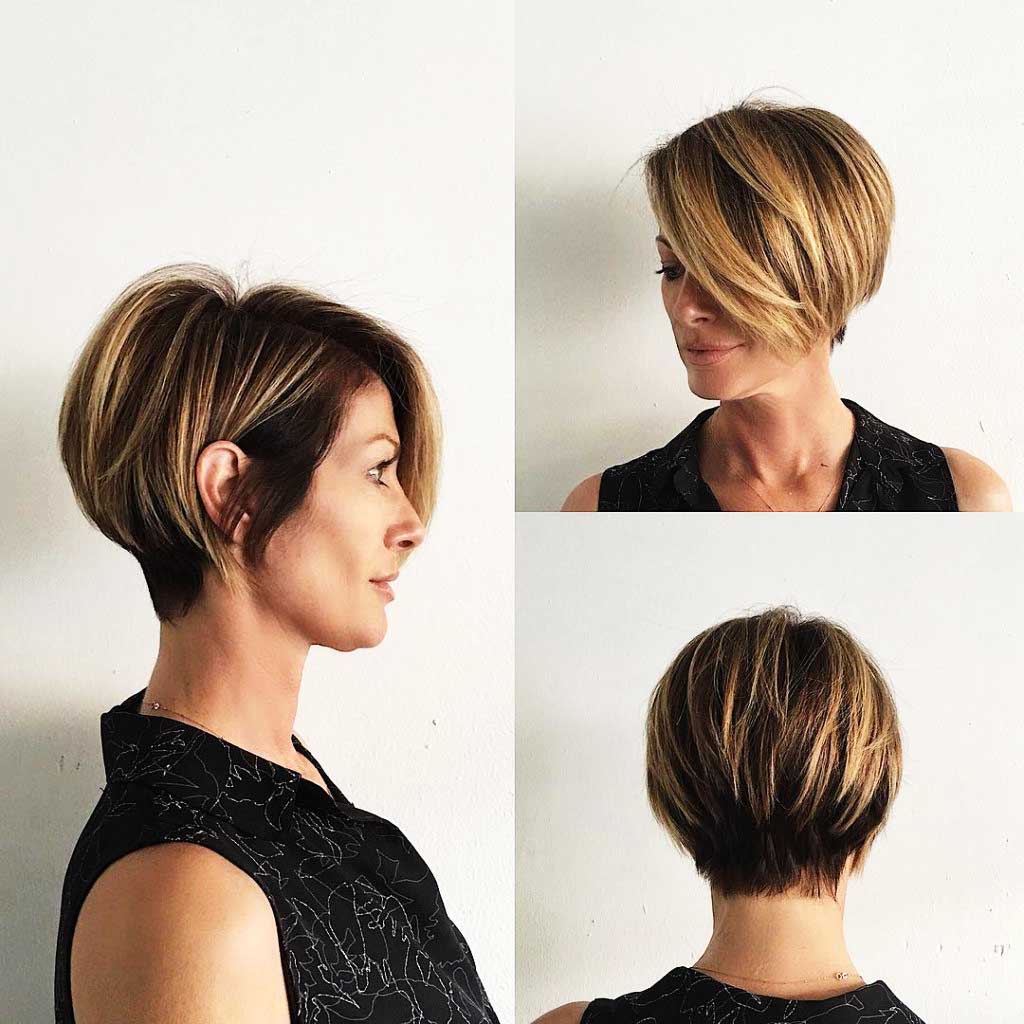 A more layered approach to bobs with side bangs. It's a very definitive style and the side bangs give it a soft look. On the plus side, it only covers a small portion of one's face.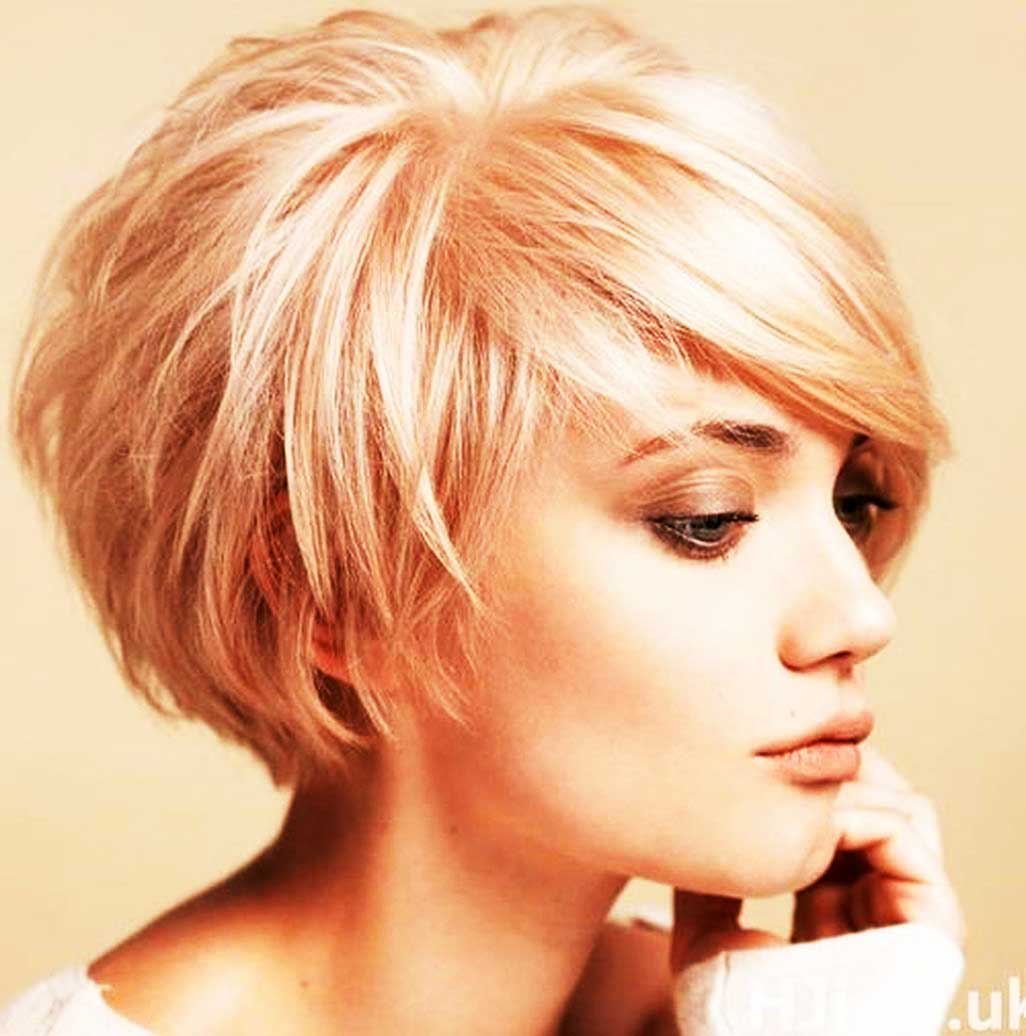 This is the same style but with much shorter hair. It also happens to be colored so you know you can definitely try it out with any color of your preference.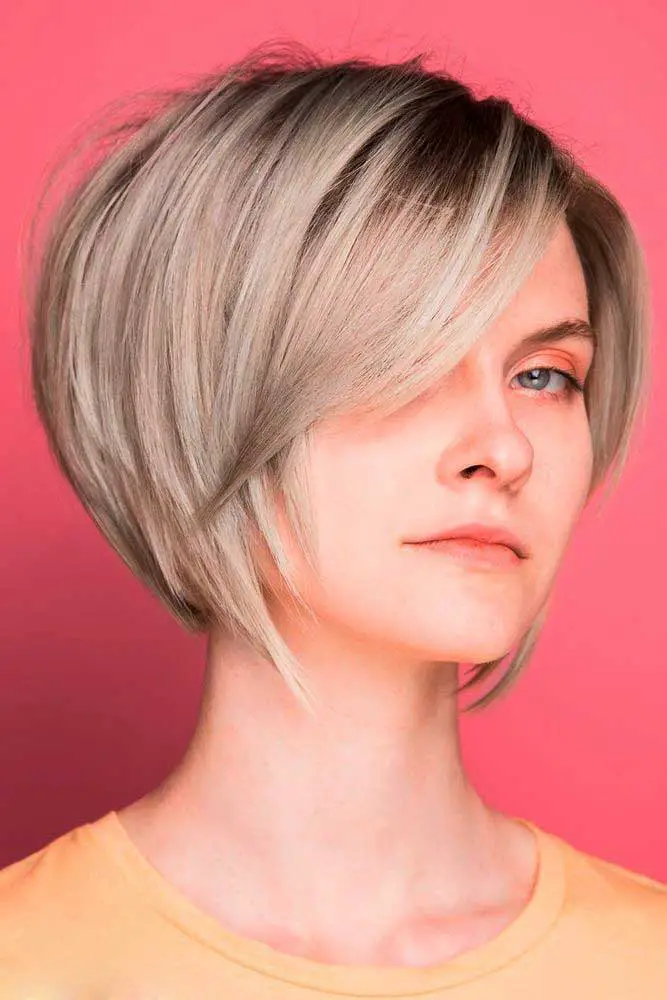 Portraying another way you can rock the layered bob with side bangs hairdo. This style cups one's face and draws attention to the neck, chin and other facial features.
11. Choppy Layers With Bangs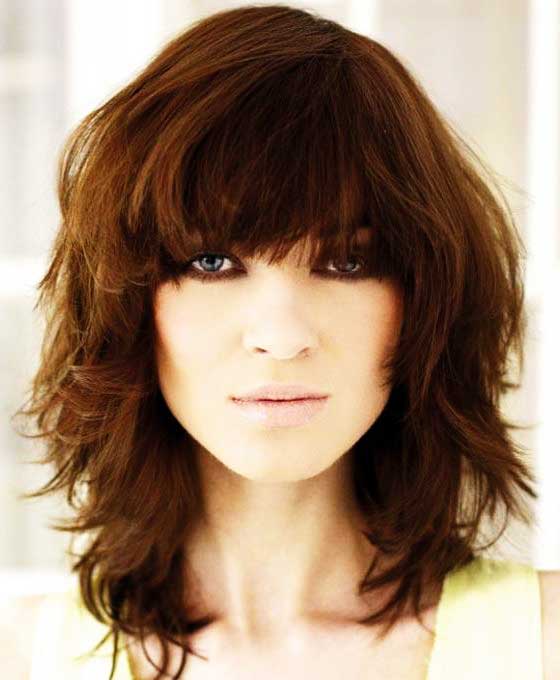 As 'choppy' as its name claims, this style doesn't take from its slight wavy nature. It's a bit more modern and chicer and its asymmetrical nature makes it a bold and blunt option.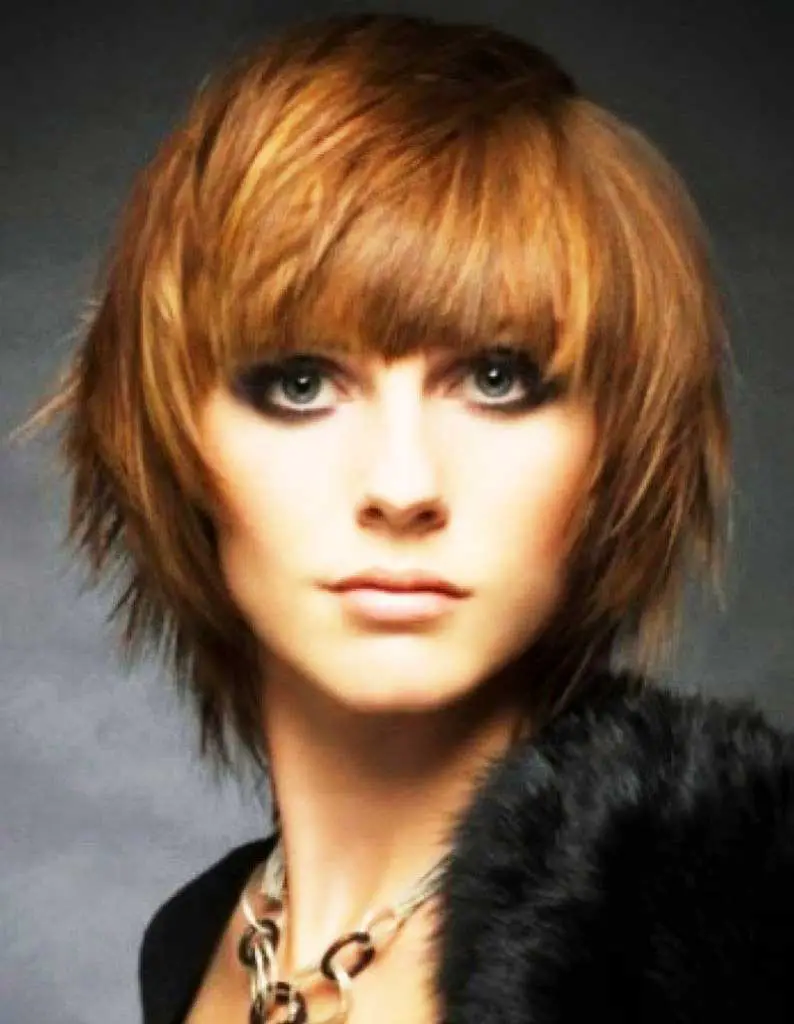 A shorter and more bob-like approach to the choppy haircut with bangs. It's just as layered and as edgy as its medium length counterpart. The bangs in this haircut have a lot of volumes.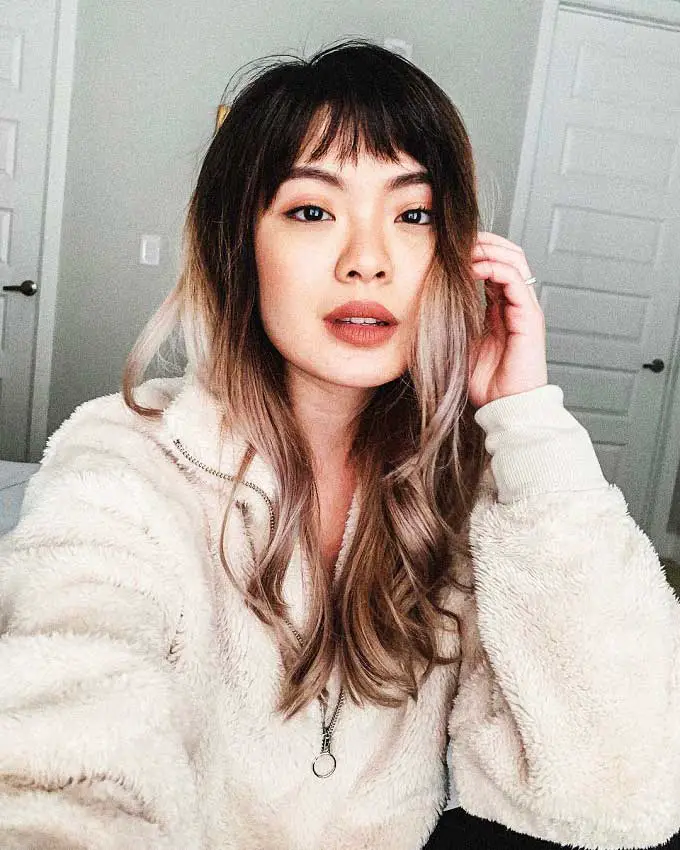 Same hairstyle just with longer hair. The bangs and edges here are just as choppy however there are a few curls going on. Its asymmetric appearance is still very much defined.
12. Asian Layered Hair With Bangs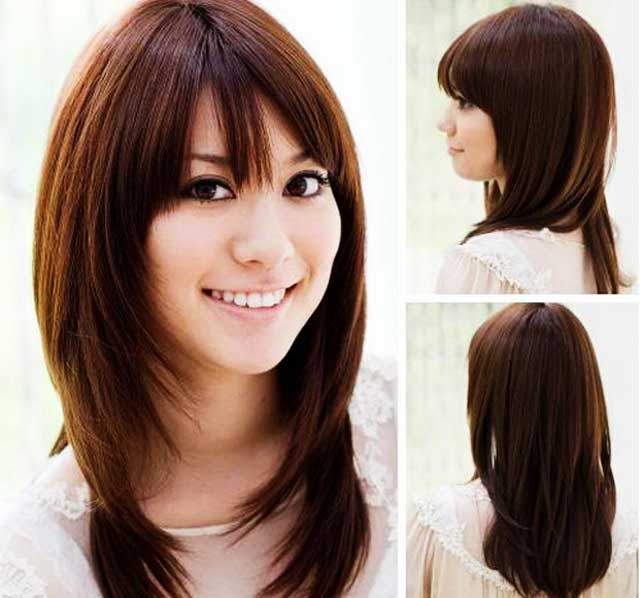 This is what you'd call full definitive bangs as it commences at the top of the head and terminates at the forehead. This hairstyle is a little similar to 'Long Layered Hair with Bangs'.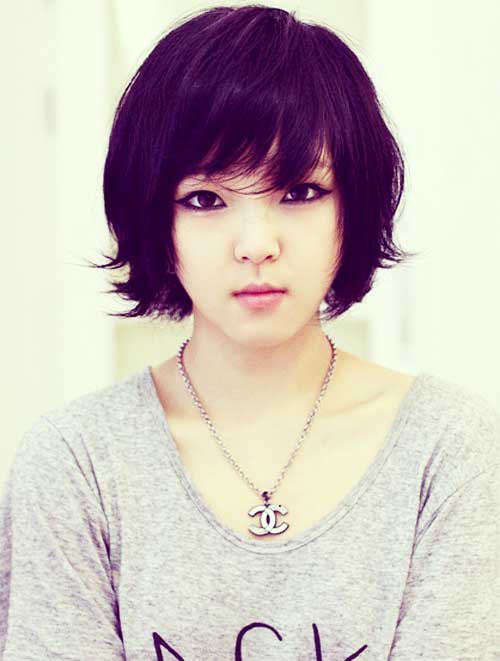 Ever wondered what bangs on short hair would look like on an Asian? Well, now you know it's nothing short of stunning. The volume, soft bangs and color makes this style a real visual treat.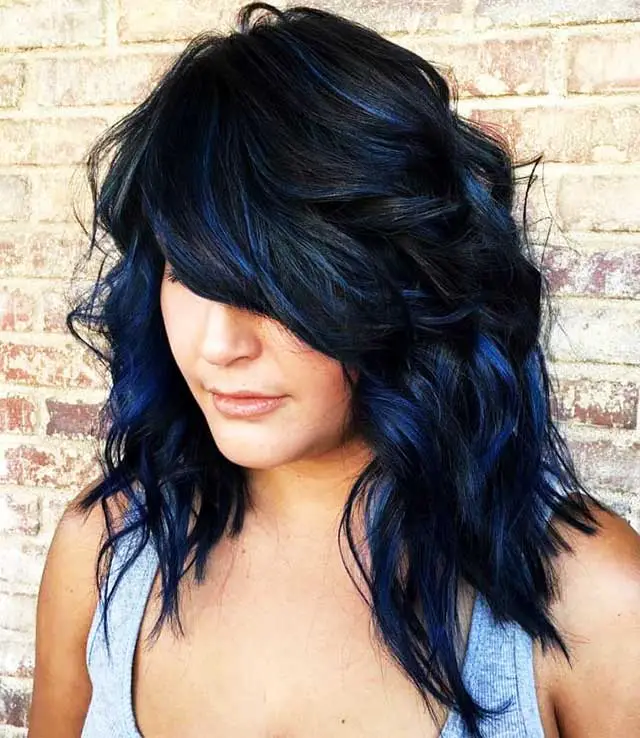 Now, this is what we call Layers! This hair was cut to its bold definition. Its thickness, waves, choppy nature, color and volume are just a few things that make the style stand out.
13. Long Layered Haircuts With Short Bangs
The only differentiating quality which this haircut has is its short bangs. The bangs here aren't so voluminous and it hangs over the forehead. Hence you don't have to adjust it from your eyes often.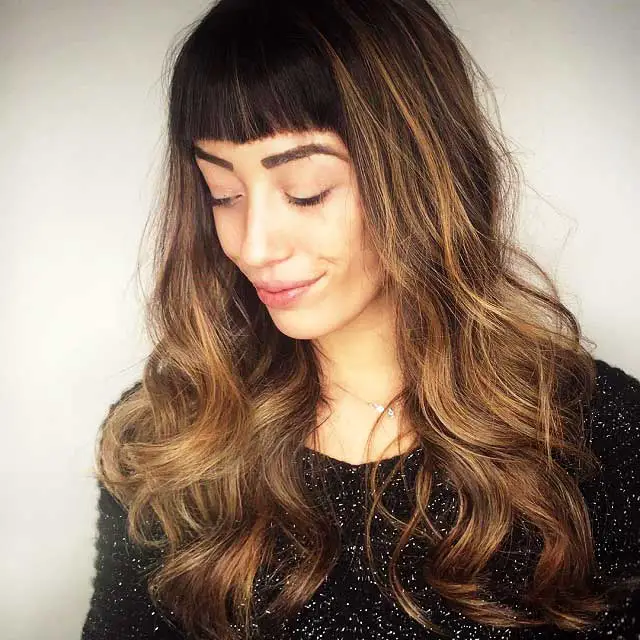 The right amount of curls, the right length, and with bangs resting on just a portion of the forehead, this style leaves room for one to showcase those perfectly groomed eyebrows.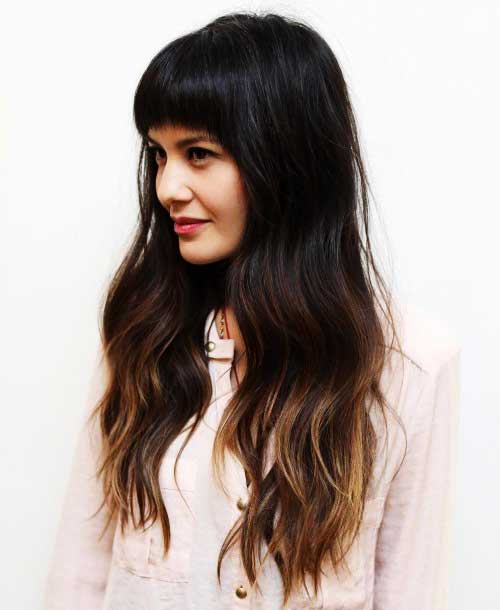 There's a wavy nature to the ends of this haircut. The bangs here are voluminous and they cup the forehead in a subtle way. The bangs seem carved and they fully lay emphasis on the face.
14. Short Hairstyles With Long Bangs And Layers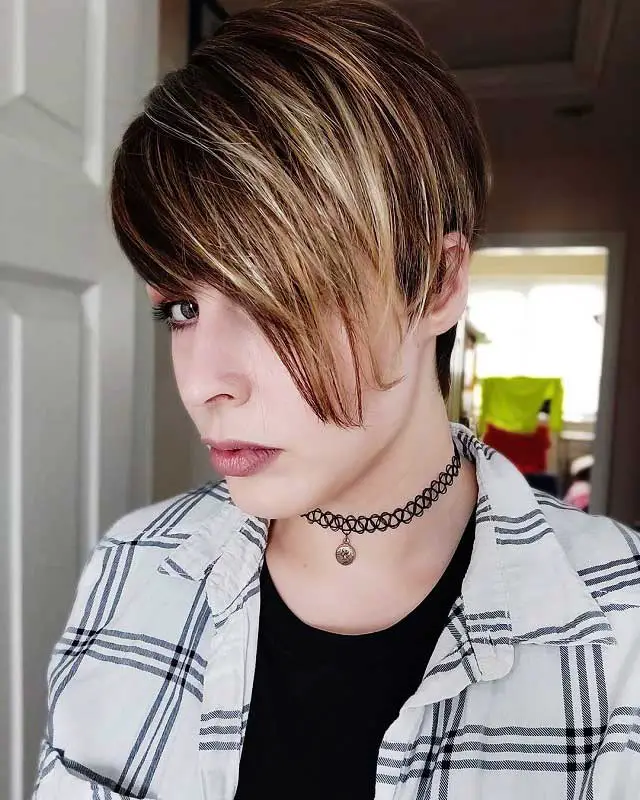 This haircut combines the pixie cut with side bangs which so happen to be long. It adds a bit of edge and pizzazz to the pixie cut and it's not so voluminous.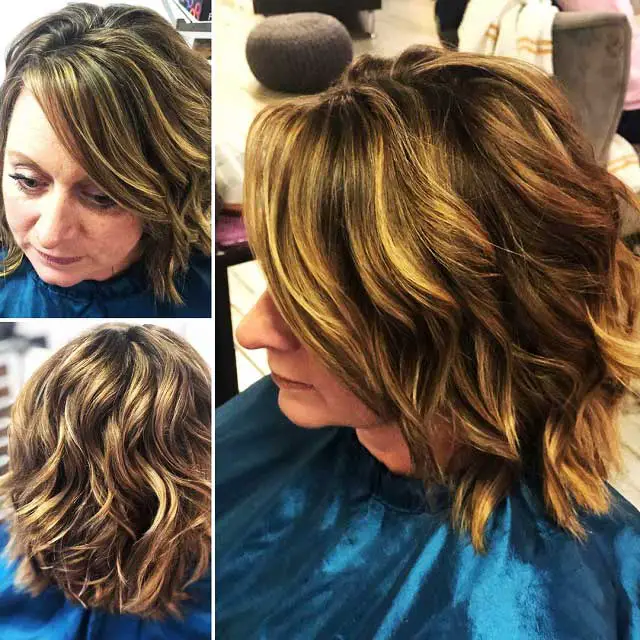 A wavy approach to long bangs cut to the side and it looks really great. Everything seems to be in balance and there's minimal discomfort around the eyes.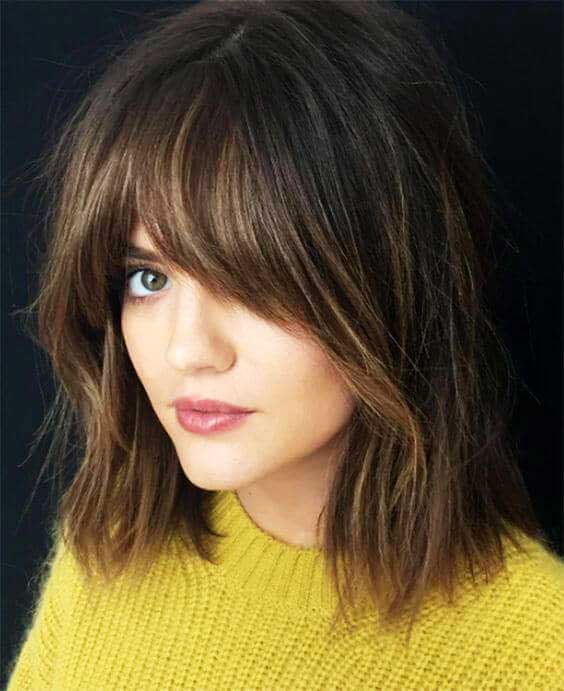 Bangs can come in different lengths and some are much longer than others. This particular one is very flattering but it's length and volume can be very uncomfortable for vision as it completely covers one eye.
15. Layered Haircuts With Bangs For Fine Hair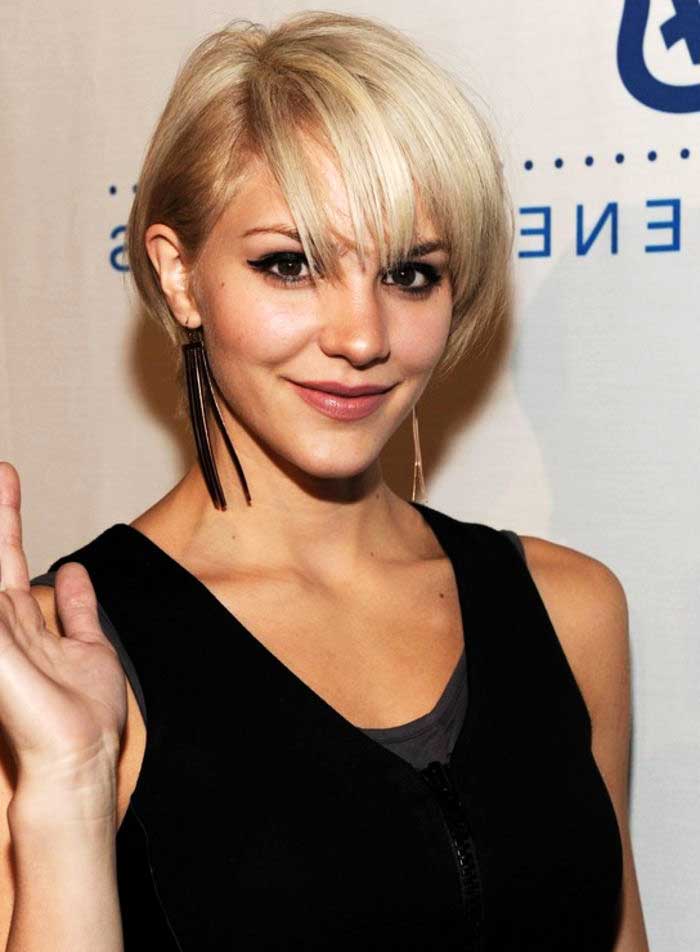 A style that works on different hair textures including fine hair. The bangs here droop towards the left side more and they're not so voluminous. The facial features are well highlighted too.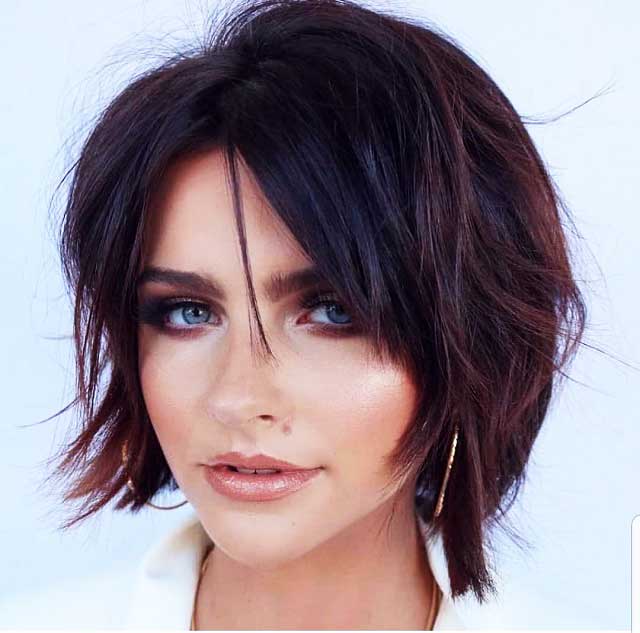 An approach to layered haircuts with bangs for fine hair is really subtle. This style is much similar to bob and it's also very asymmetrical. The edges are a bit choppy too.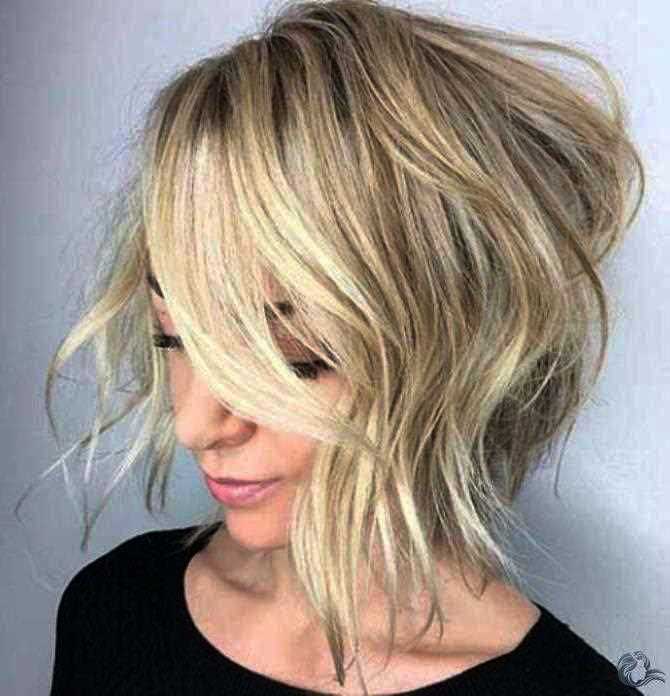 A style with a bit more edge, kink and curls to it. The bangs are of long length and they droop to the side to mesh with the rest of the hair.
16. Layered Hairstyles With Bangs For Thick Hair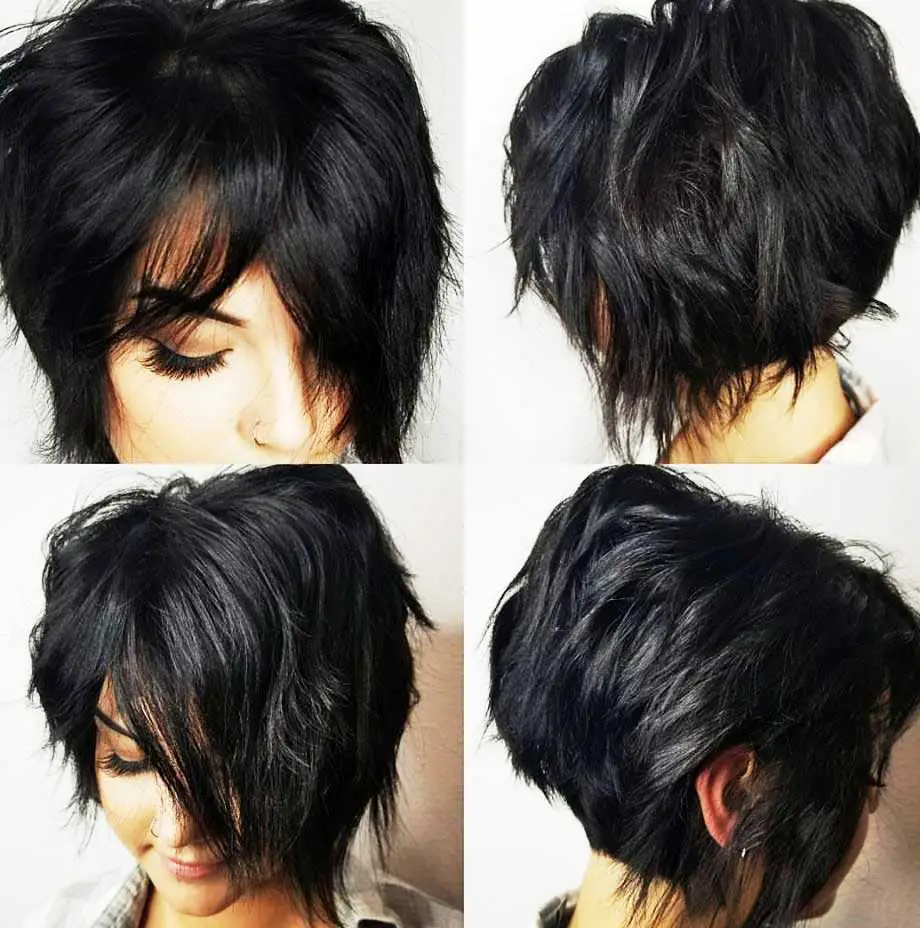 layered haircuts with bangs can also work on thick and voluminous hair regardless of the length. This long bangs on short jet-black hair highlight the skin tone while leaving enough room for vision.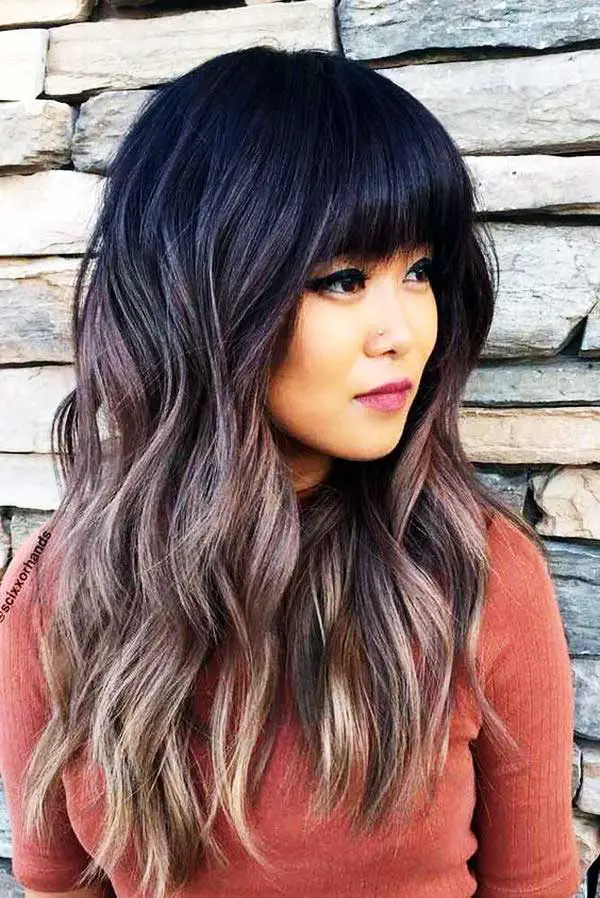 This is a lot of hair on one's shoulders. The thickness, length and hair color make this style stand out. The bangs here are a little shorter than the previous and it fully cups the forehead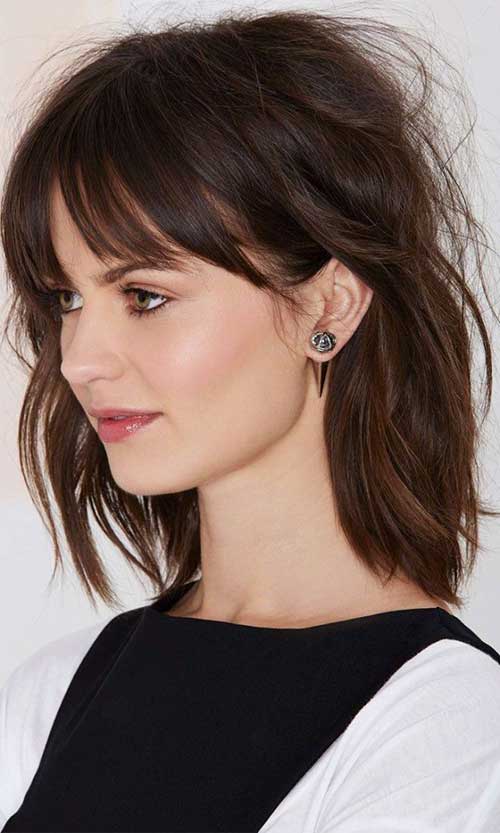 Same style but with loosely defined bangs and on medium-length hair. The curls here are very soft and somewhat effortless as every feature above the neck is highlighted.
17. Feathered Layers With Bangs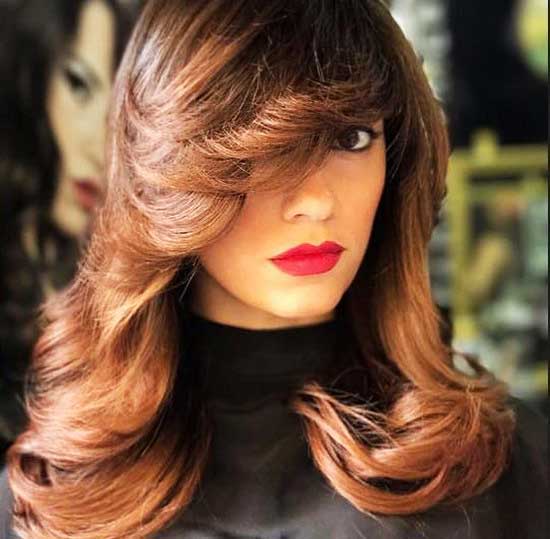 How stunning are these layers on layers of long feathered curls with bangs? These are full bangs there's no disputing that but the curled feathery effect does add a classic twist to this style.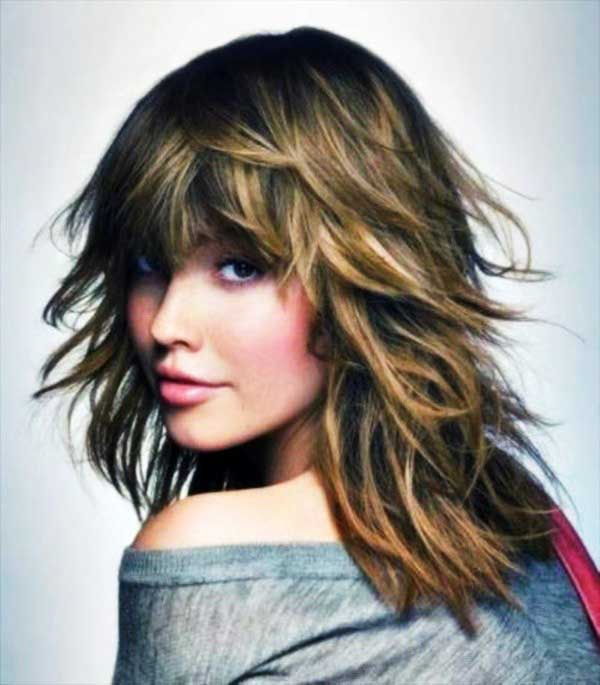 The layers of this hairstyle are so feathered they could give flight to a bird. On medium hair, fewer curls, and medium length bangs, this hairstyle is very edgy and very 'It girl'.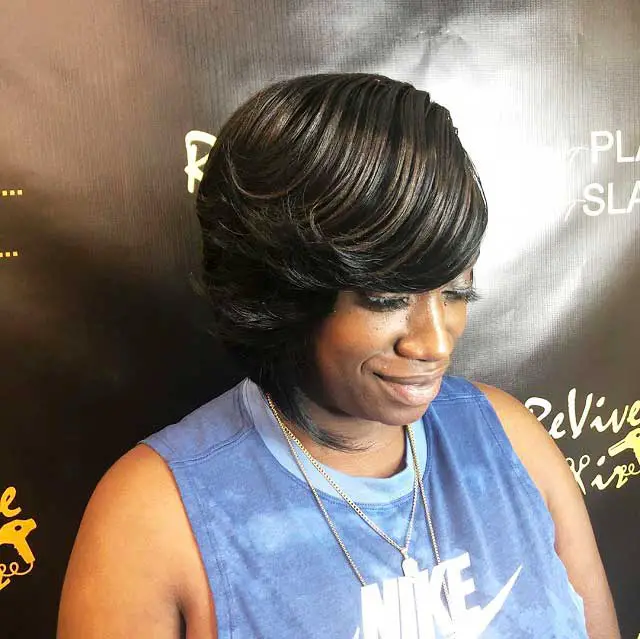 Same style like that above, just on much shorter hair. The feathery curls swoop in at the tip of the bangs and mesh with the rest of the hair on the side.
18. Short Layered Pixie Cut With Bangs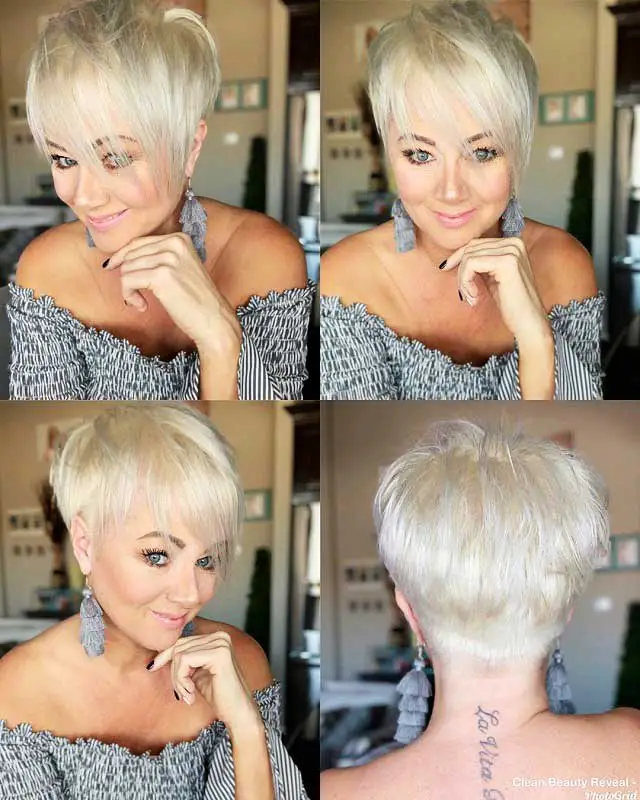 Bangs look great on pixie haircuts. This style has everything from the short and comfortable length on the back to the long yet soft-centered bangs in front and it's also low maintenance.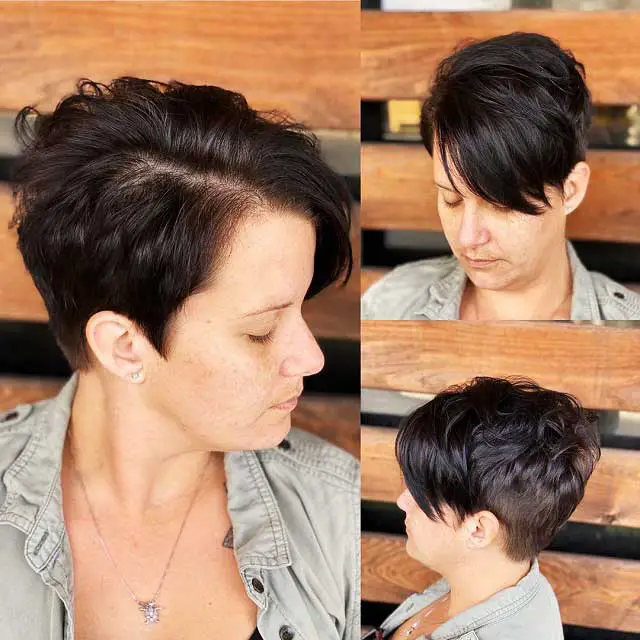 This is an approach to the layered pixie hair cut but with a side part and side bangs. The bangs aren't too long and the entire face and ears are visible in this haircut.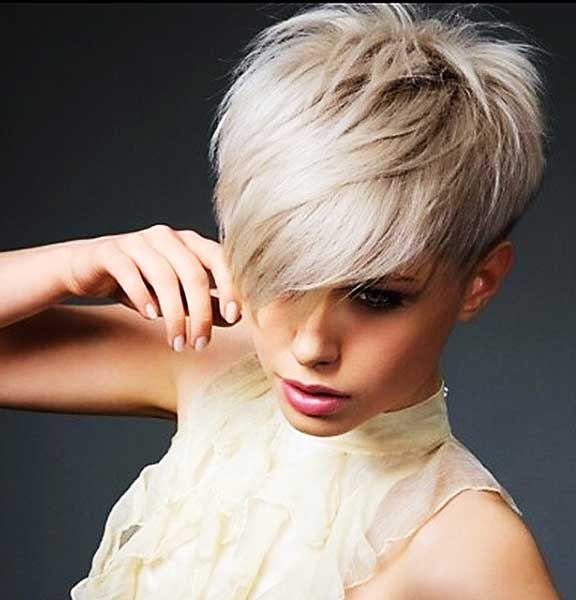 A pixie cut with so many layers and full voluminous bangs. The bangs seem to commence at the center of the head and they drape towards the side of the face.
19. Blonde Layered Hair With Bangs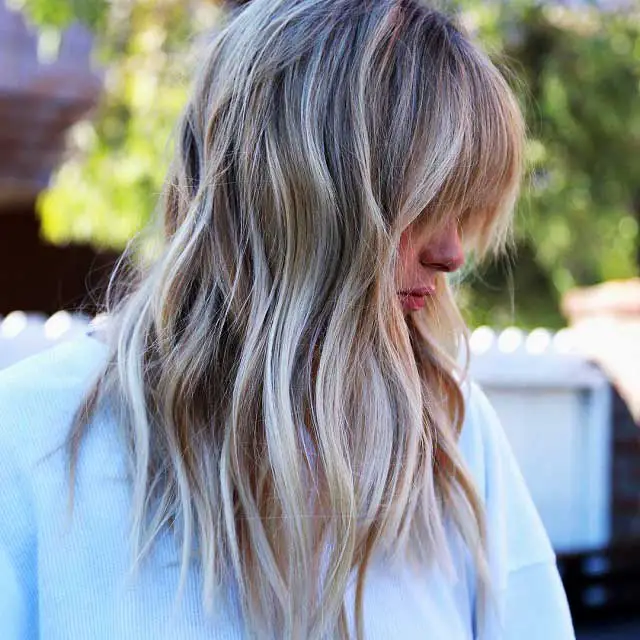 The soft waves, full bangs and layers of this blonde hair cut is everything that makes it so special. This style is modeled on long lustrous hair and it's very chic.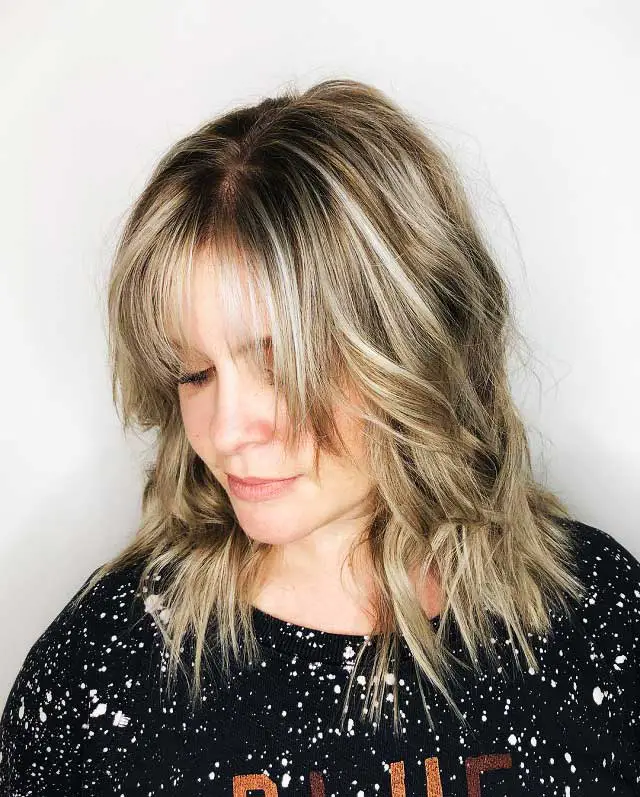 A layered style which has a center part which forms the beginning of the soft (scanty) bangs. There's a little bit of curls going on and even as the haircut is medium length and of blonde color, it's still very flattering.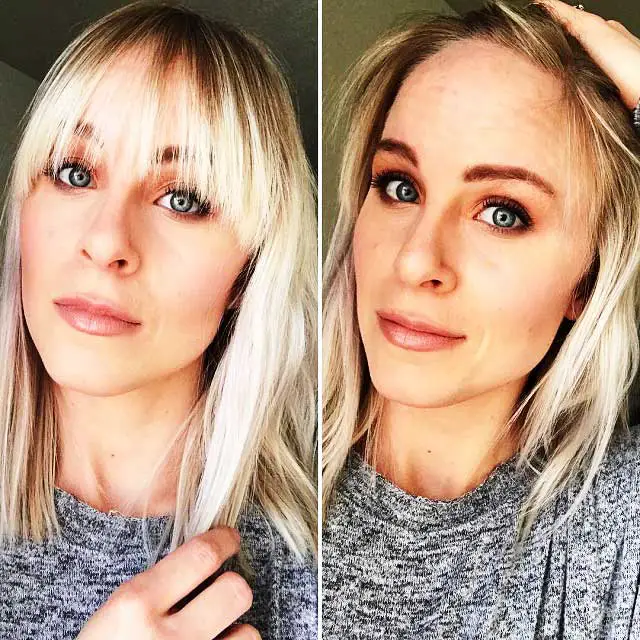 An approach on straight blonde hair. It's just as layered as the previous two but here you can choose to show your hairline or diffuse it with bangs.
20. Layered Bob With Bangs Black Hair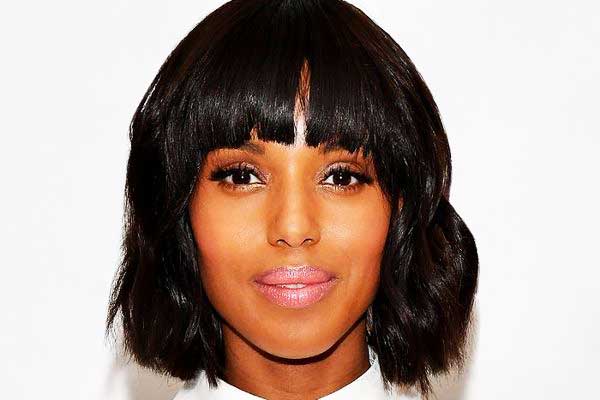 Styling your layered bob haircut with bangs on black hair can be done like so. Here, the bangs are cut above the eyebrows and the ends of the hair are curled just a bit.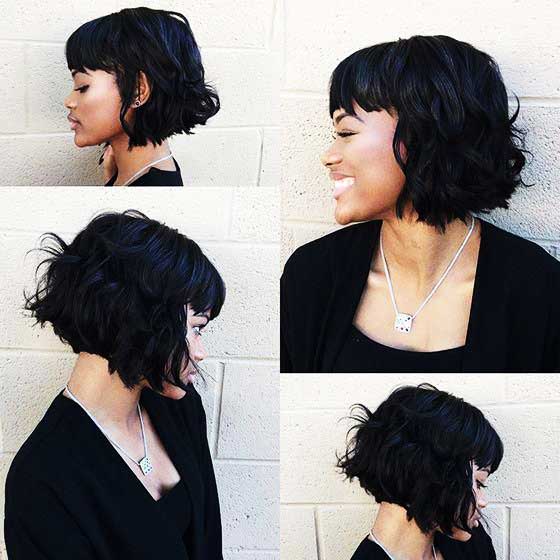 The only difference between this style and the previous is its textured nature. The hair is curled like so, the bangs are short but the layers are more definitive because of the hair's texture.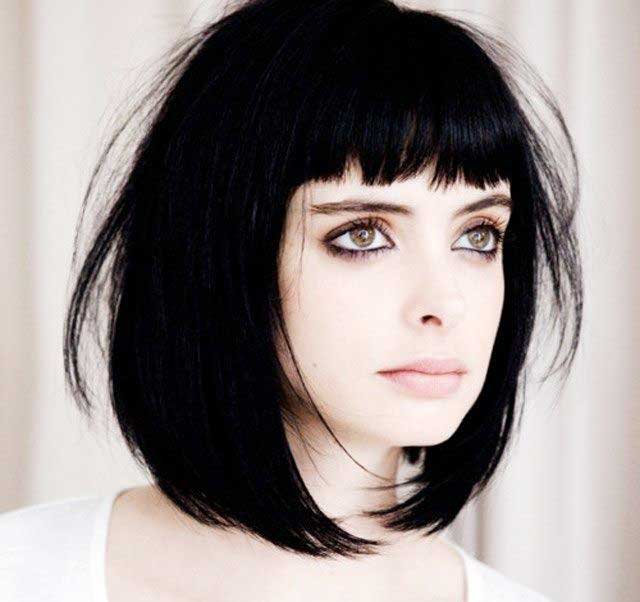 This is a full, straight, medium-length bob with no curls, waves or textures. The bangs are cut just above the brows and the bob cups the sides of the face.
21. Long Layered Hair With Bangs Over 50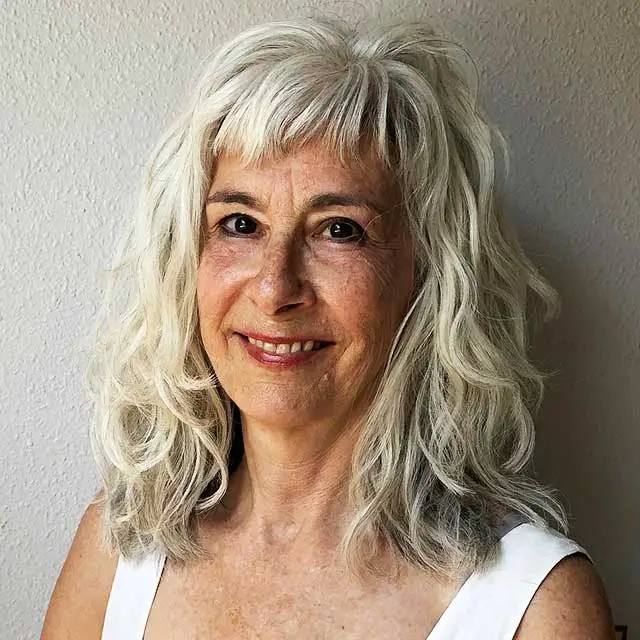 Presenting another way that you can style your bangs if you're over 50. These bangs are chopped short on medium length curly hair with a lot of layers too. The hair color also makes it unique.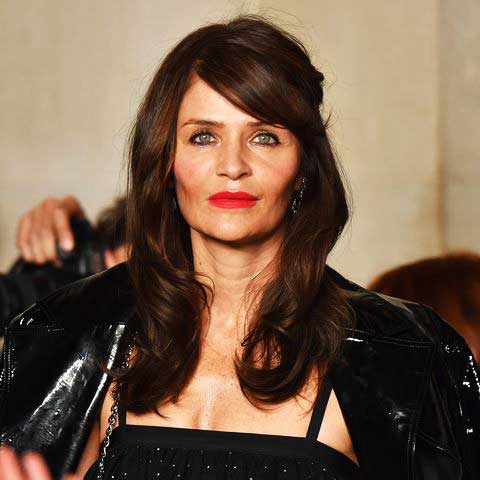 Bangs are so versatile that they can be styled differently and worn by different age groups. This style features side bangs on long curly hair and you can agree that bangs aren't ageing discriminatory.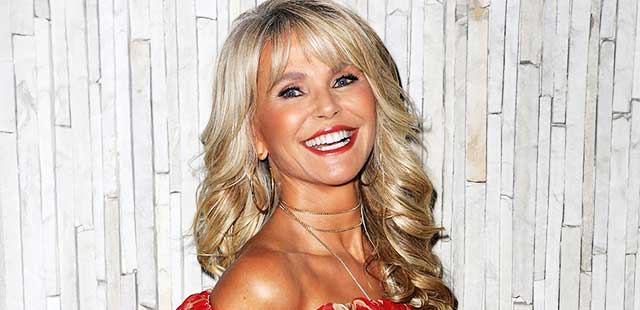 Ladies over 50 can equally style their bangs this way. This style features long layers of thick curls on soft bangs. This style is more appropriate for those with thick voluminous hair.
Layered haircuts with bangs are so adaptable and versatile that they can be rocked on any hair color, in different styles, hair lengths and even hair textures by women of different age groups. They can be classy, edgy, effortless, bold or anything you want, depending on your preference. Using either of these styles as inspiration pieces, you can get the perfect layered haircut with bangs.