An Asian pixie cut is versatile, classic yet super stylish. The charm and glamour it adds to your manes are unmissable and unmatchable.
However, as Asian hair tends to be straighter, stronger and smoother than any other hair type, shorter styles don't usually suit them very well. With a pixie, it is a whole different story. A perfectly done pixie not only vibes seamlessly in Asian hair but also ups your style game greatly. The signature feature of this haircut would never miss adding just the right amount of visual interest to your overall outlook.
Asian Pixie Cut to Try in 2022
If you want to try a sassy pixie in your Asian hair, you have come to the right place. Our top 25 hottest Asian pixie cuts would help you to find the 'ONE' for you.
Keep on reading, girls!
1. Long Pixie Cut For Asian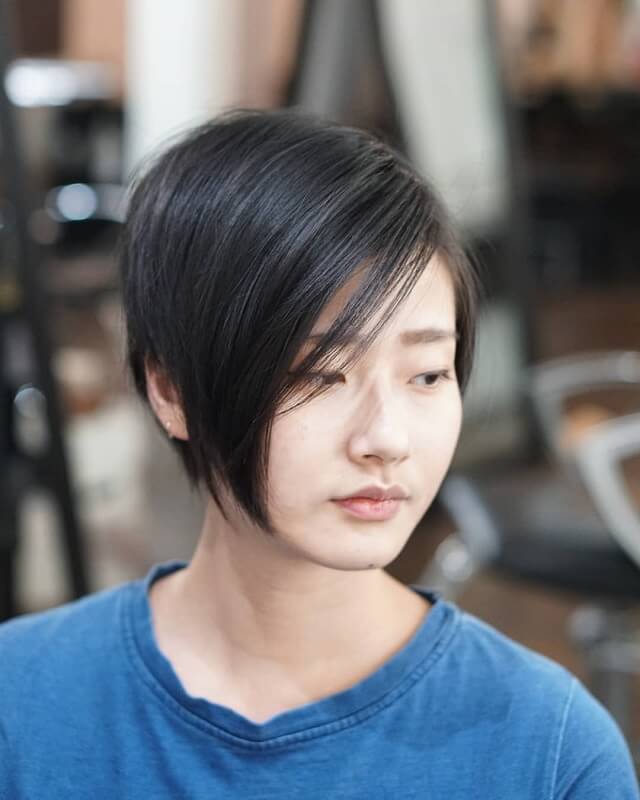 If you are not sure about sporting a pixie in your hair, try out the long pixie haircut first. This slightly longer version of the shorty short pixie would help you to get used to a cropped style gradually while also elevating your looks greatly.
2. Short Asian Pixie Cut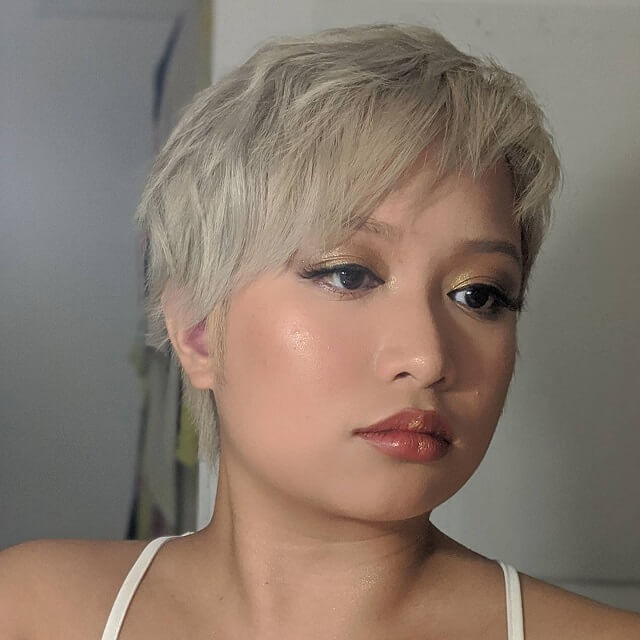 A short Asian pixie cut is a classic. This amazing haircut looks flattering on most face shapes and features short strands all over and gives you a very timeless vibe. Style it with some messy texture for a casual look or try glossy manes for a more sophisticated outlook.
3. Pixie Cut For Straight Hair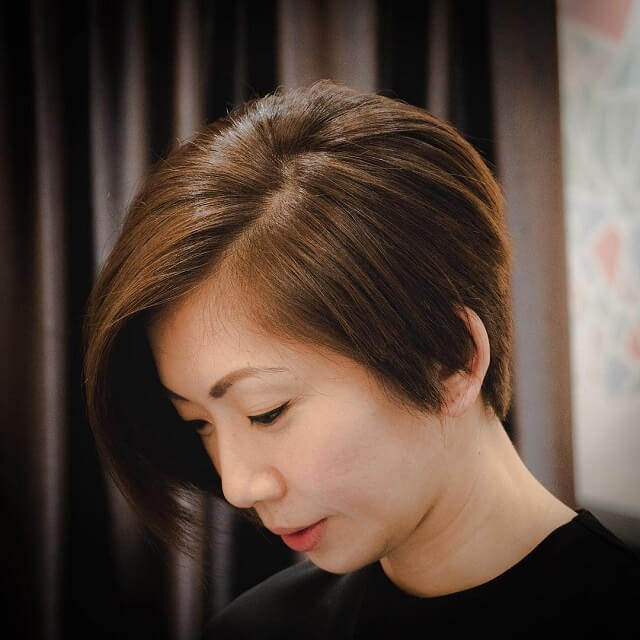 Straight-haired Asian girls have endless options when it comes to pixie cuts. From shorty short ones to angled pixies, any and every pixie haircut suits straight tresses seamlessly. You just need to find the one that goes with your vibe and personality!
4. Pixie Cut For Asian Square Face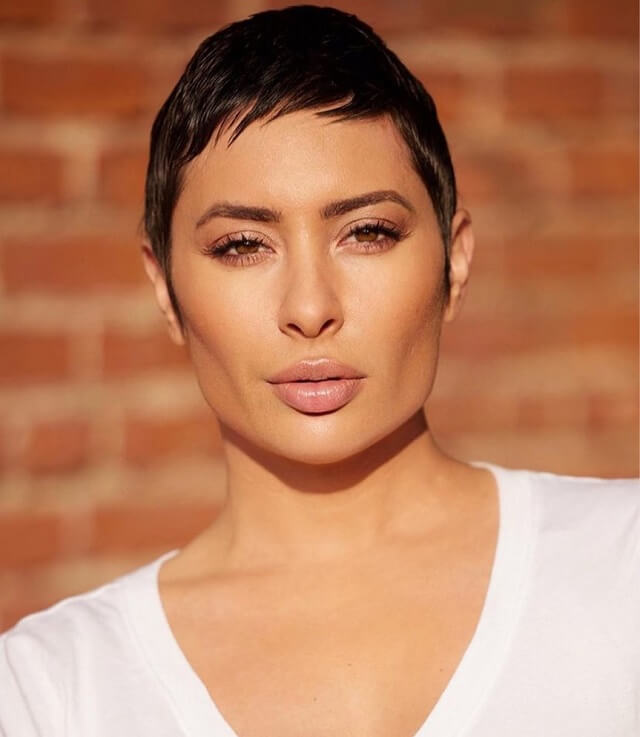 Highlight the features of your square face with an Asian pixie haircut! Even though this super short buzz pixie is a daring option for most girls, it is super cute. This haircut draws the required attention to your face, cheekbones, and jawline and elevates your look greatly.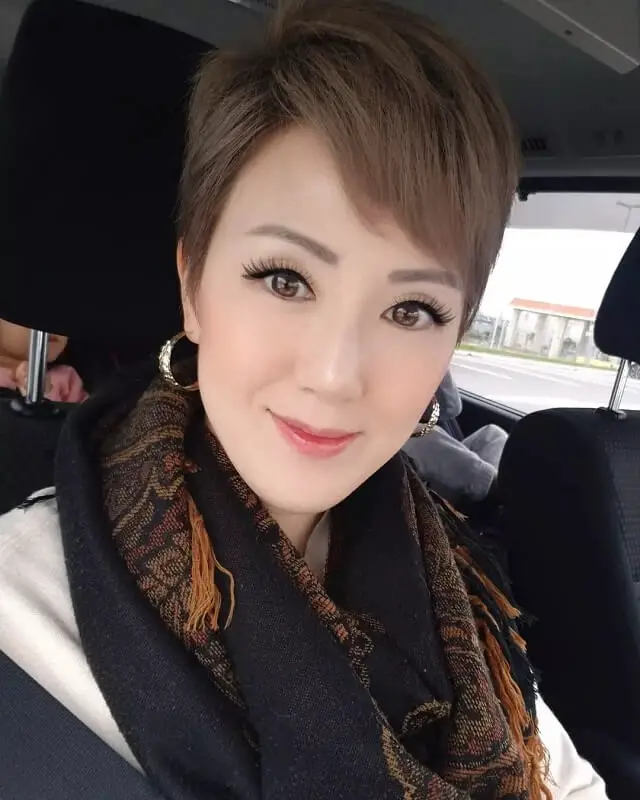 Adding bangs to your Asian pixie haircut is a great way to balance the overall outlook. With the fringes at the front along with the short pixie all over, you need nothing more for a sweet, sexy elfin look.
6. Asian Pixie Cut For Round Face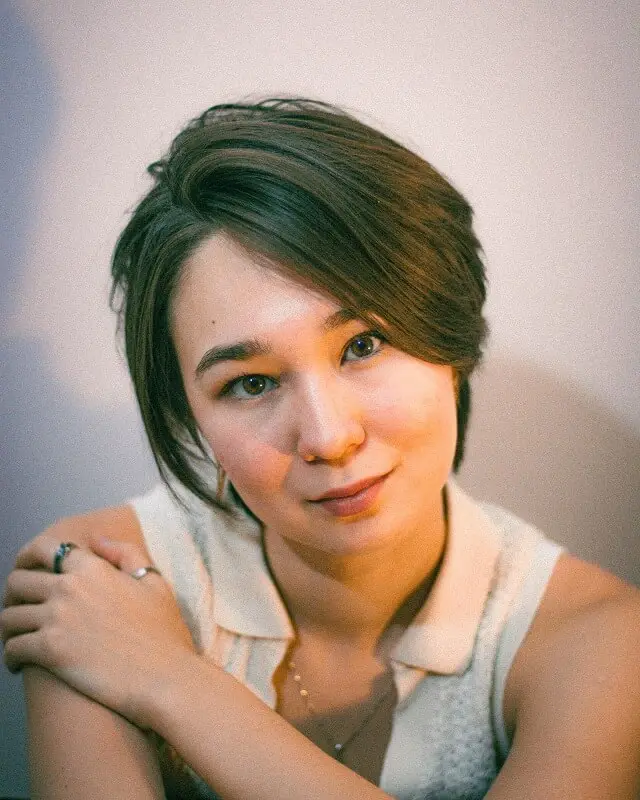 A pixie with an Asian round is fabulous. This haircut helps to balance the proportion of a round face and makes it look slimmer and more flattering. Talk to your hairstylist to find just the right pixie style that would suit your face and your personality.
7. Pixie Cut For Oval Face Asian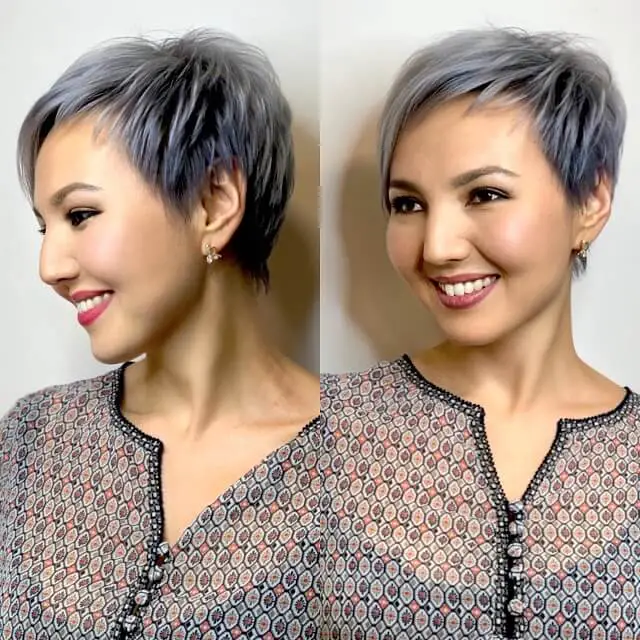 A pixie cut can really flatter an Asian oval face- no argument on that. Try out a super short pixie or longer ones with bangs, any style of pixie would flatter this versatile face shape seamlessly.
8. Undercut Asian Pixie Cut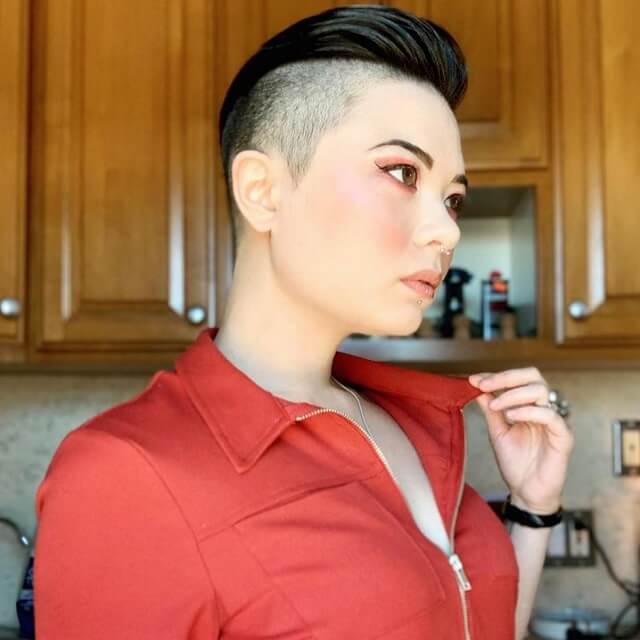 Lift up your Asian pixie cut and give it an edge by adding an undercut to it. Even though the undercut is a popular men's haircut, it goes seamlessly with the pixie too. And the combination of these two styles makes you look rebellious while upping your style quint greatly.
9. Aesthetic Asian Female Pixie Cut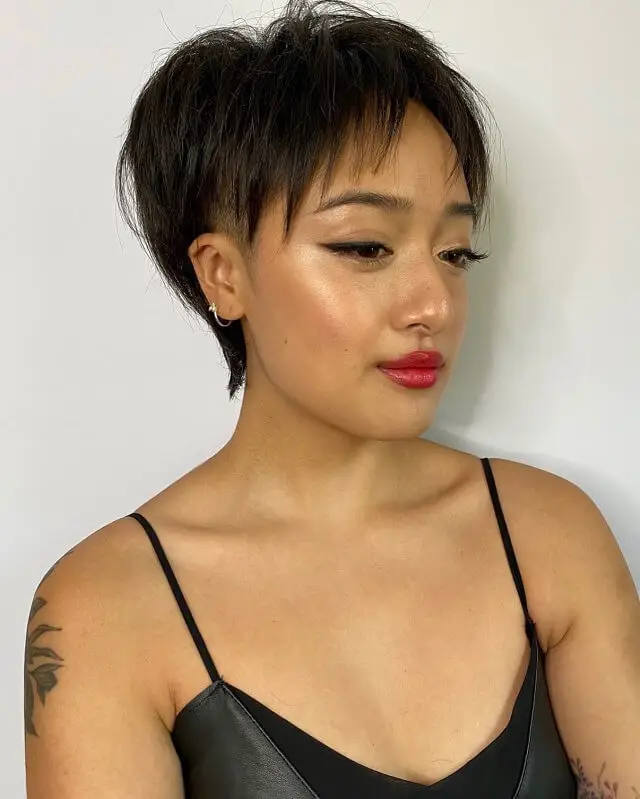 This aesthetic pixie haircut is perfect for women with thick tresses. It features a shaved undercut, this cut takes a lot of your hair weight down while still looking full and voluminous. Pair this cut with a fringe to add more interest to the whole outlook.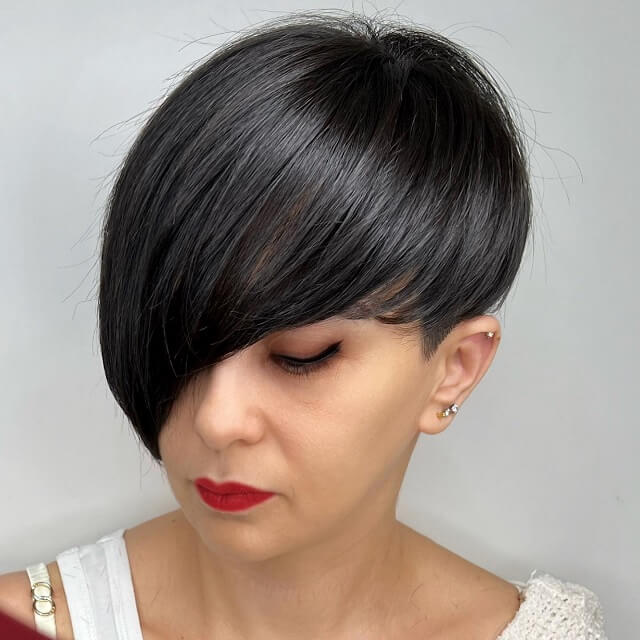 Also known as the "Victoria Beckham" cut, an asymmetrical Asian pixie cut is one of the most iconic haircuts of this era. Because this cut consists of longer manes on one side and shorter on the other, it creates an illusion of a slim face and draws attention easily.
11. Asian Blonde Pixie Cut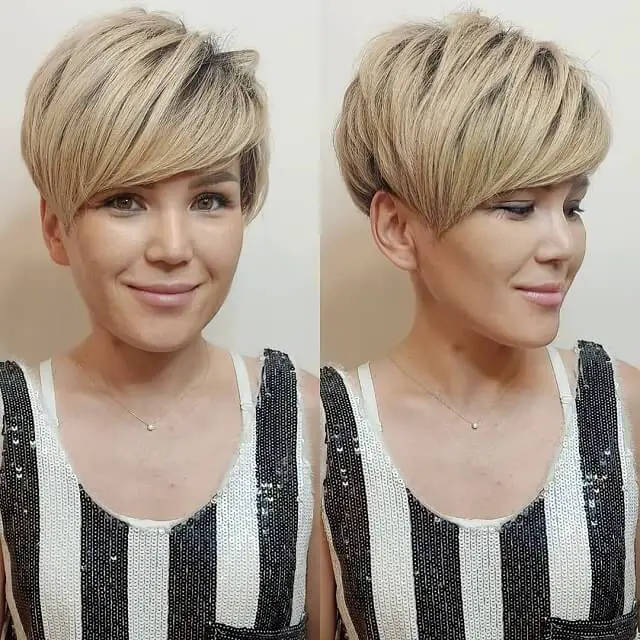 When you pair your blonde hair with a pixie cut, the result is "oh so sexy." The short, texturized layers appear more prominent and noticeable on lighter hair and make you look as glamorous as ever. Play with the length of the pixie for a more customized outlook.
12. Boyish Pixie Cut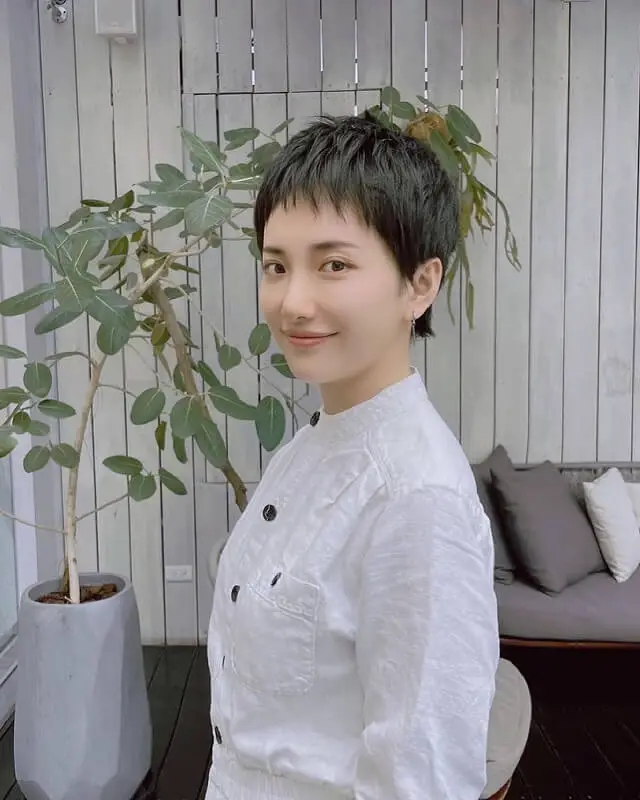 This boyish Asian pixie cut is for you if you prefer a simple, fuss-free look for your hair. Regardless of your hair type and age, you can still rock this cut and be as comfortable as ever. Add a bit of highlight to make them look more fun and flawless!
13. Choppy Pixie
If you are looking for a look that flatters your face, then look no further! The choppy Asian pixie cut ensures comfort and style while also elevating your look greatly. For a fashion-forward "do," don't look away from this interesting haircut.
14. Funky Pixie Cut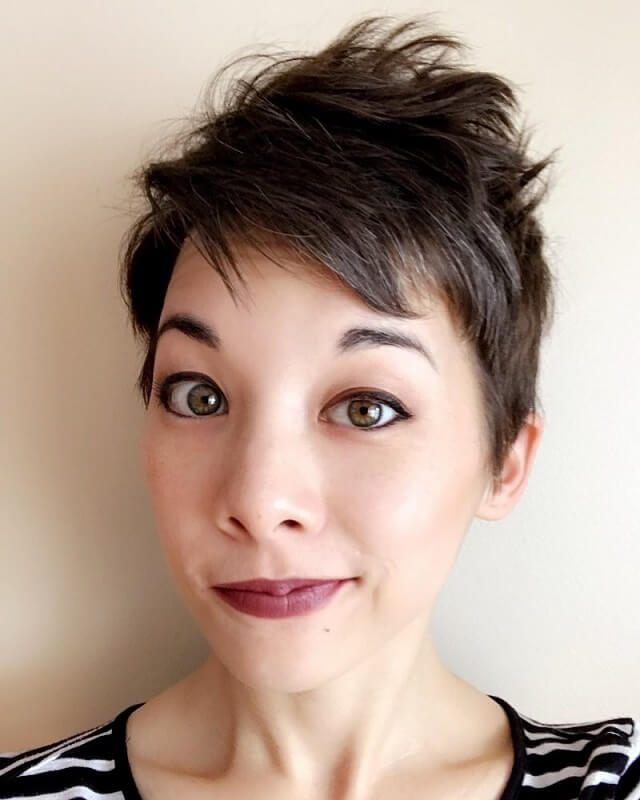 The Asian choppy pixie is all about volume, layers with choppy ends, and textured strands. Giving you a very cool, rock'n'roll vibe, this haircut will never fail to make an impact, regardless of the outfit you wear.
15. Asian Girl Pixie With Glasses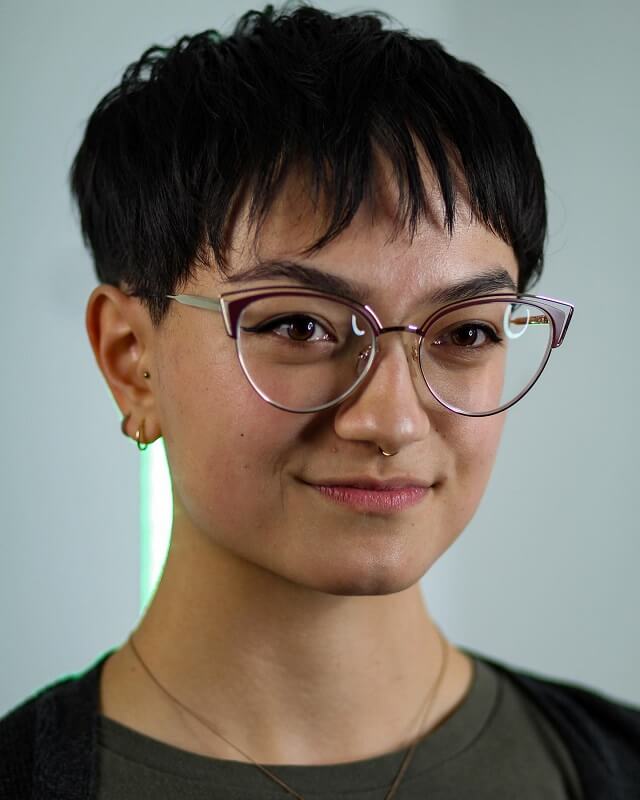 Pair your sexy Asian pixie with a pair of glasses for a cute, nerdy outlook. When paired with your favorite glasses, the classic pixie cut gives a very girly appearance and makes you look way younger than your age.
16. Asian Pixie With Brown Hair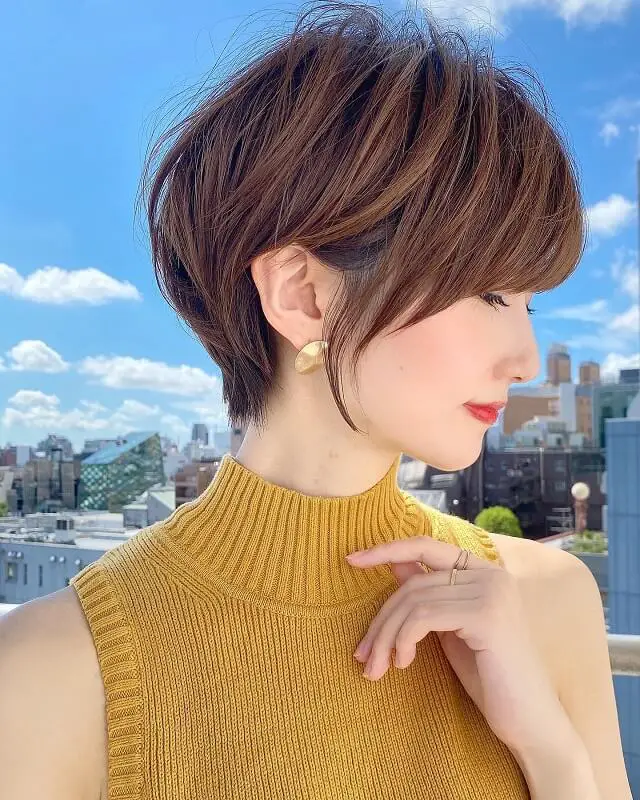 The combination of brown hair and Asian pixie cut is nothing if not versatile. The high-low layers, along with an angled bob, look super feminine in you. Moreover, it also enhances the appearance of your brown manes greatly.
17. Asian Blunt Pixie Cut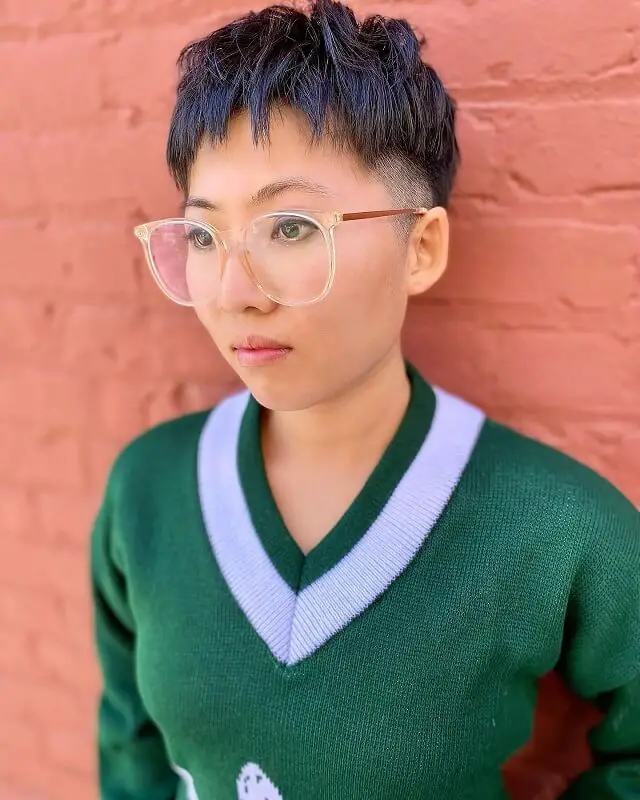 Style your Asian tresses with a blunt pixie to add a youthful glow to your overall appearance. The shaved sides give an illusion of volume while also defining your face shape perfectly. Add micro bangs to it for a more structured cut.
18. Asian Pixie For Thick Hair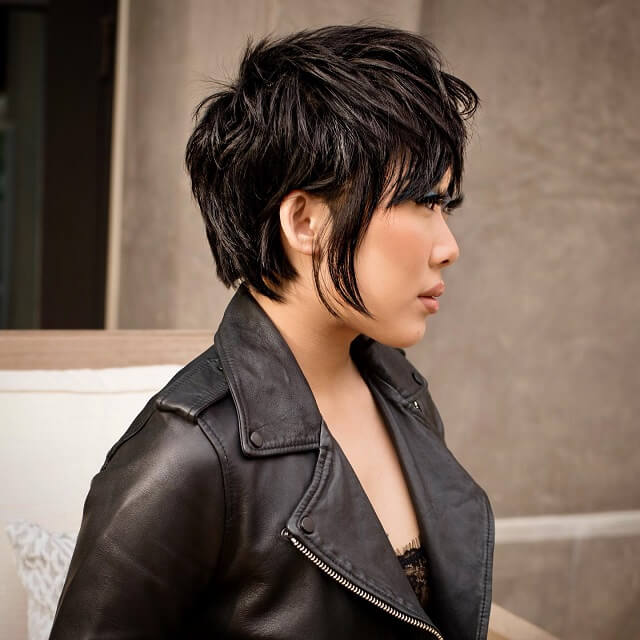 An Asian pixie and thick hair is a match made in heaven. This haircut takes down a lot of weight from the tresses, making the hair more manageable and comfortable. You can add bangs, texturized choppy pieces, or highlight them for more edge and flair.
19. Very Short Asian Pixie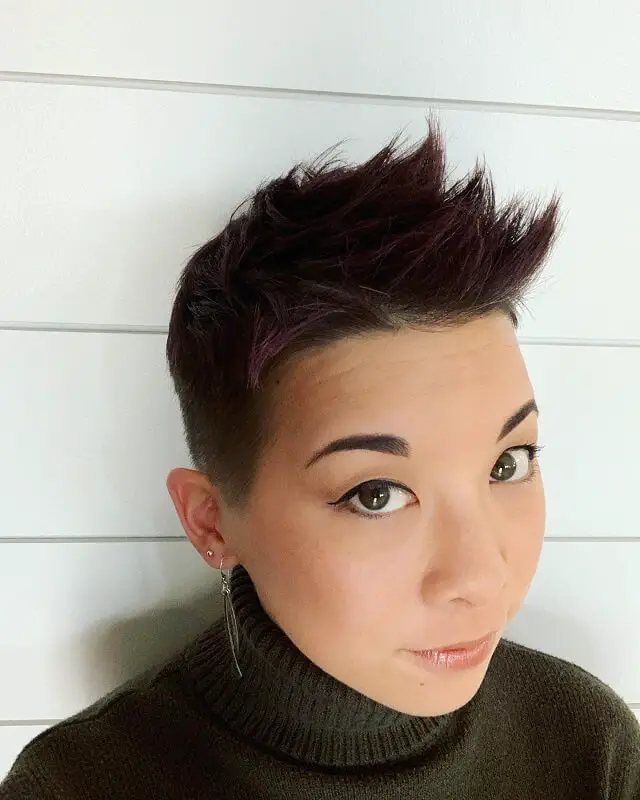 Redefine comfort and style with this shorty short Asian pixie haircut. It is bold, fashion-forward yet super comfortable and manageable. Style it with a few spikes here and there for an even stylish outlook.
20. Feathered + Pixie Cut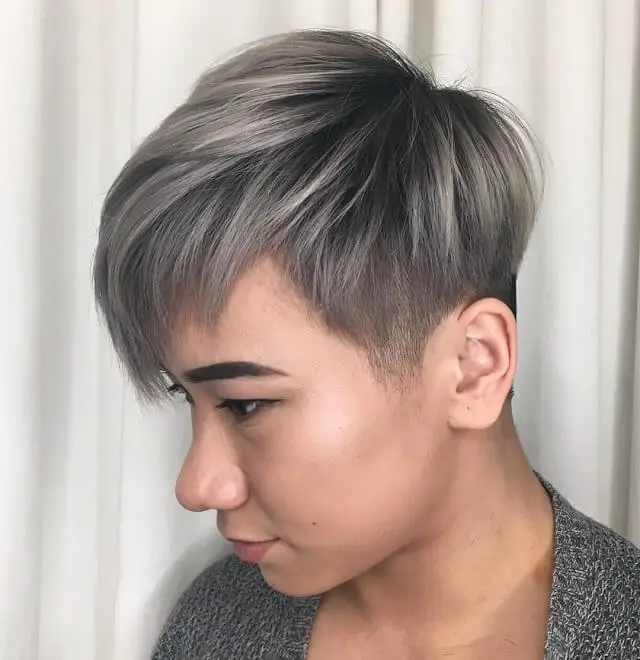 A feathered pixie is an incredible technique to add volume and oomph to your otherwise flat, limp tresses. The delicate layers all over the head create an illusion of volume and fullness and give your hair the movement it needs.
21. Asian Pixie Bob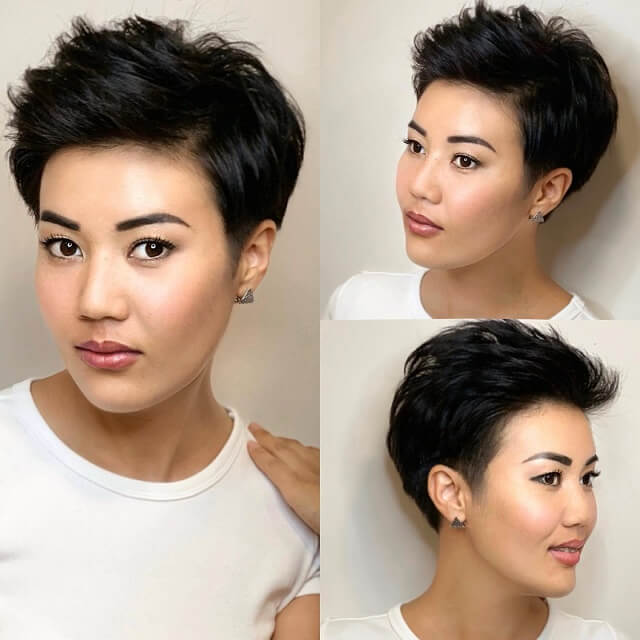 Try a pixie bob in your tresses if you are not a big fan of long tresses. Suitable for almost all face shapes, this hairdo is simple, fresh, and feminine. Wear it with a casual outfit or haute couture, the appeal of this cut is never going to dim!
22. Green Asian Pixie Cut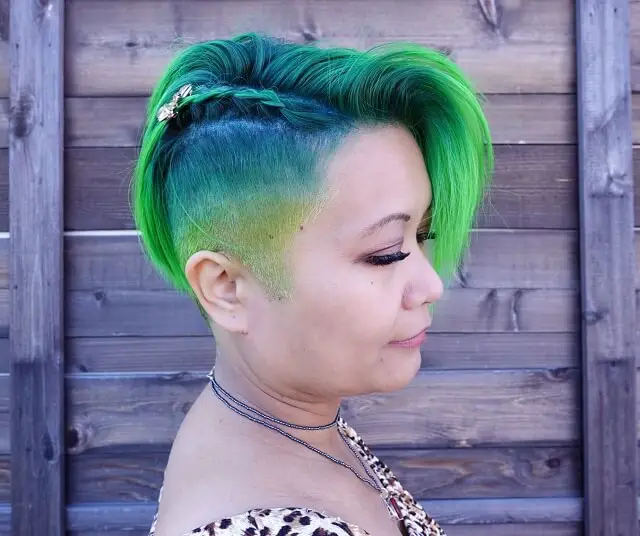 If you are not afraid of attention, a green Asian pixie is your thing. The pixie when paired with "50 shades of green" draws all the attention towards you and makes you the star of the crowd instantly.
23. Asian Pixie Cut + Undercut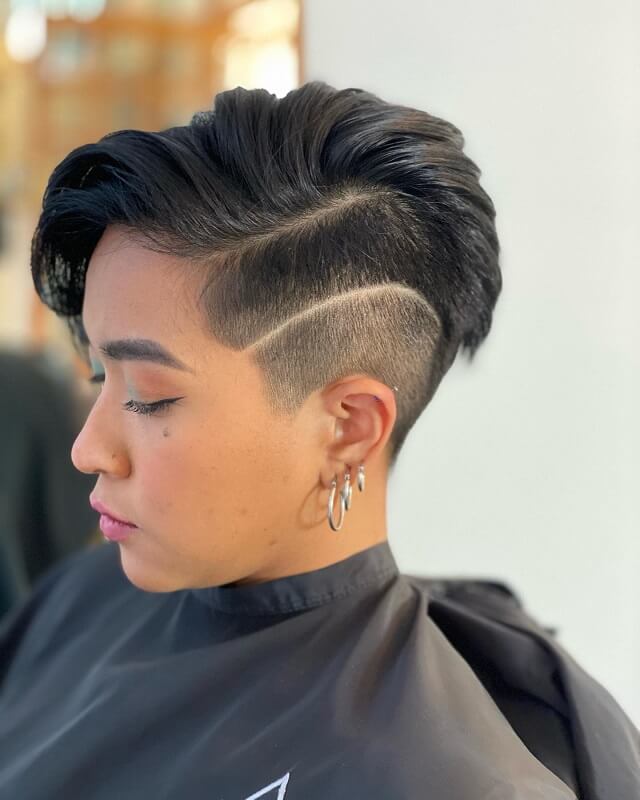 Give your Asian face a sharp vibe and lots of attitude with a pixie undercut. The contrast of longer hair on the top and perfectly shaved sides provides more structure and shape to your face and makes you look as stylish as ever.
24. Voluminous Asian Pixie Cut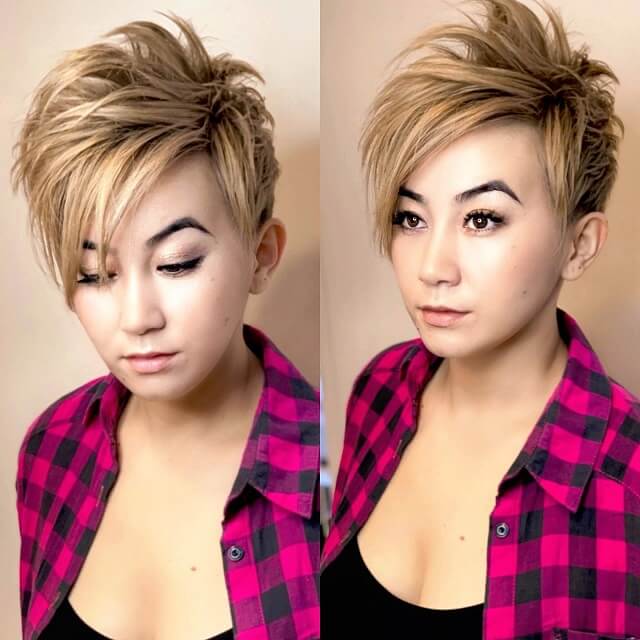 This voluminous Asian pixie cut is everything you need in your flat, fine hair. This versatile haircut features texturized layers of different lengths and added volume to your manes. This makes your hair appear fuller and thicker and adds subtle drama to your overall style.
25. Temple Shave Asian Pixie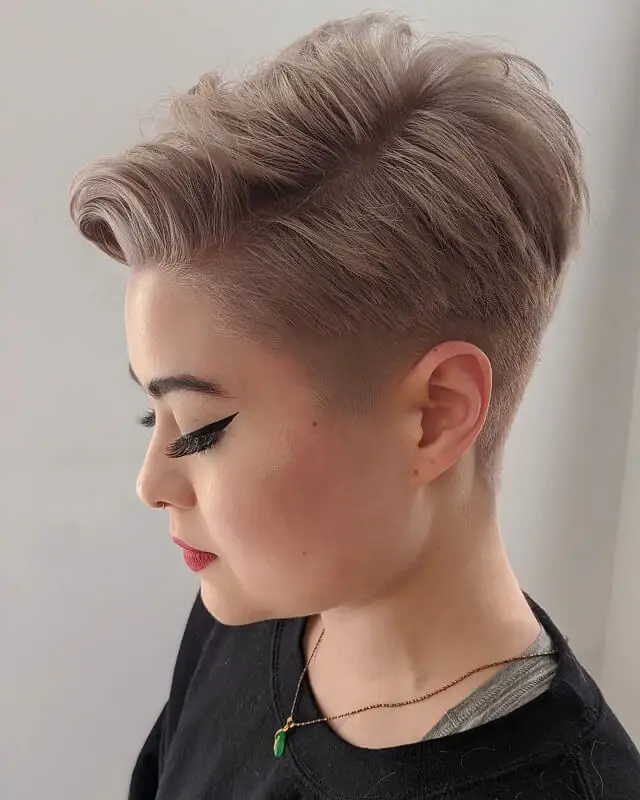 The temple-shaved Asian pixie cut is not only comfortable but is also full of attitude. The longer layered manes on the top paired with shaved sides create an interesting contrast and make your hairdo look more dramatic.
The variations of an Asian pixie cut are nearly endless. It doesn't matter if you have fine hair or thicker ones; you will always find a stylish Asian pixie to adorn your tresses. Take inspiration from these "dos," and get the most suitable one that flatters your face!