Take a trip down the memory lane with these fun and fashionable 70s Hairstyles for women! Because the 70s was an era of freedom, fashion, and visual aesthetics, its hairstyles are nothing less than unique and super stylish. And that's why they are still around and kicking the fashion scene even today.
From the models on the runway to the starts on the red carpet and even your peer at various events and parties, every girl still loves to add a bit of 70s glamour to their hair. And we don't see WHY NOT! The signature features of a 70s hairdo are super glam and never miss to add just the right amount of charm and charisma to the look.
So, if you too are in the mood for some "old world" appeal in your hair, look no further. We have just the right 70s hairstyles for you!
Vintage 70s Hairstyles for Women
From layers and voluminous curls to sexy Farah Fawcett hair, the 70s hairdos are anything but boring. And if you are after such charming and classic hairstyles, keep on reading. Our top 38 most gorgeous 70s hairstyles for females would provide you with all the inspiration you need for a timeless "do" in your manes!
1. 70's Short Hair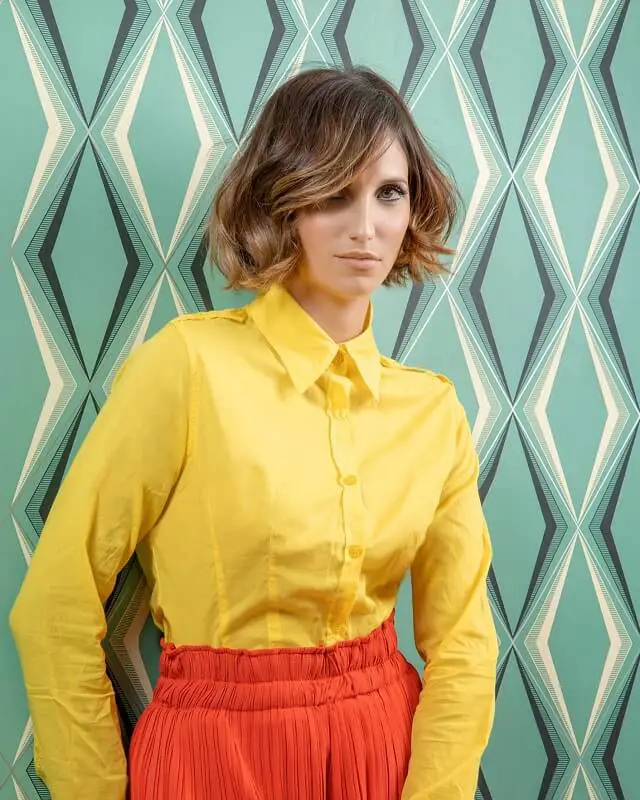 Women with short hair love this short 70s hairstyle for women. The comfortable length paired with the flipped, curved ends makes it a fun, flirty choice for every woman with short hair. Rock it with straighter or curlier tresses, its appeal would never dim!
2. 70s Hairstyles For Long Hair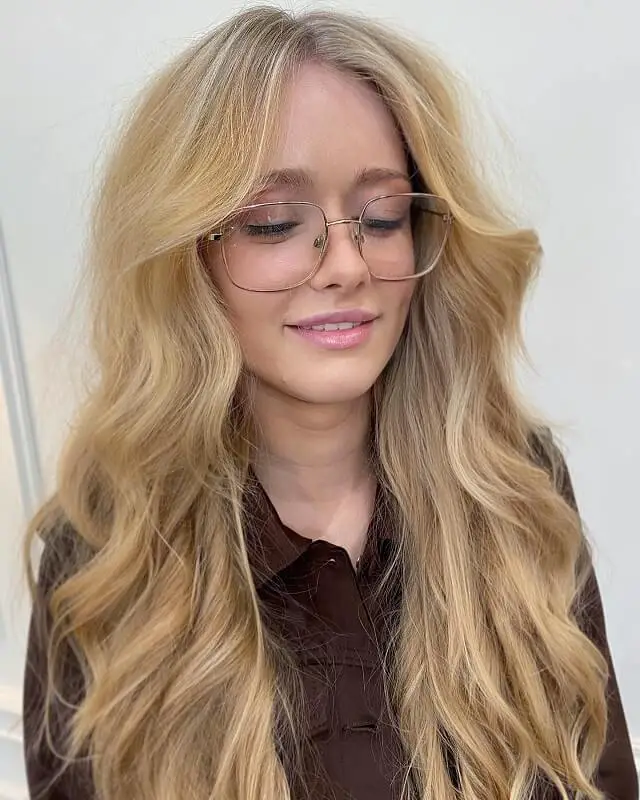 If you have long tresses, just let them loose for a laid-back yet stunning outlook. Make a few waves here and there to create a sexier 70s hairstyle.
3. 70s Medium Length Hairstyles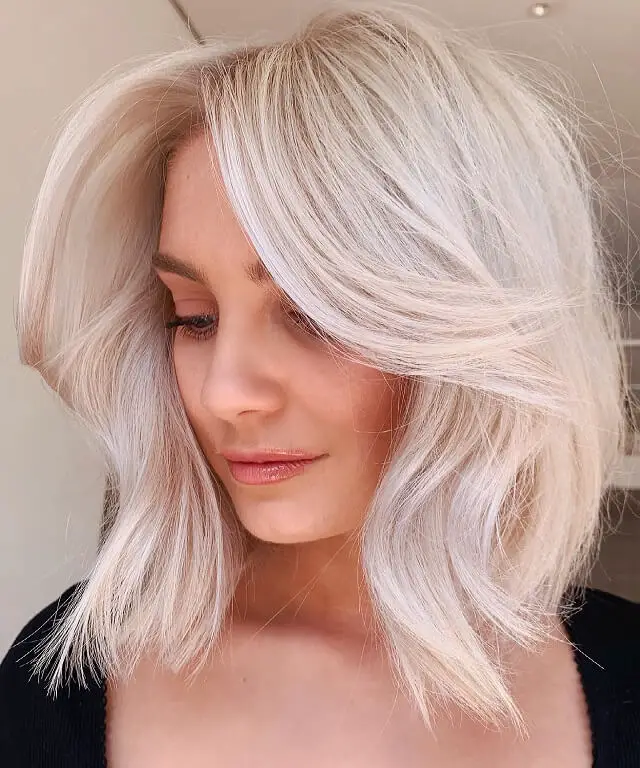 The shoulder-length hair with slight waves makes for the best 70s hairstyle with medium hair. Style it with a center part for a simple yet stunning appearance.
4. 70s Hairstyles With Bangs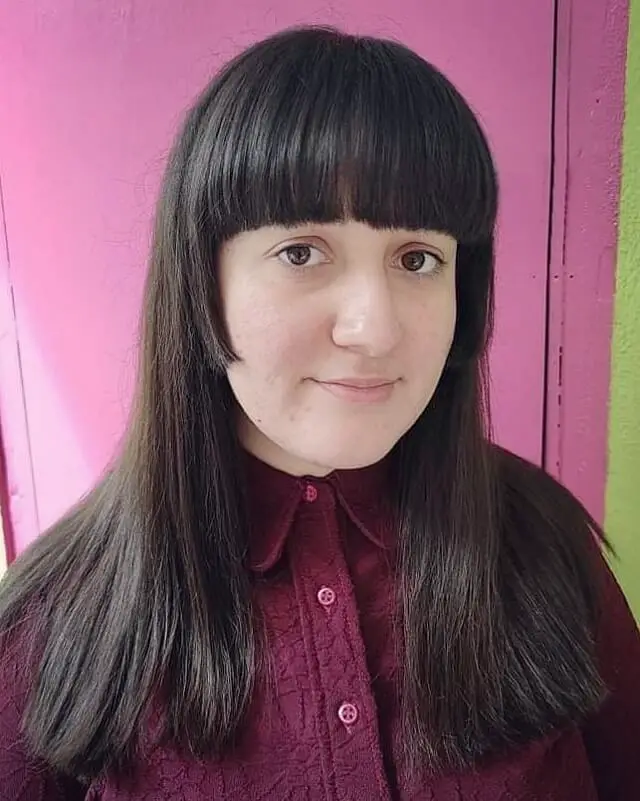 Long straight hair with blunt bangs is a signature 70s hairstyle for women that is even as popular today! The face-framing bangs along with the blow-dried long tresses make your facial features more prominent and attractive, without even trying hard!
5. 70s Curly Hair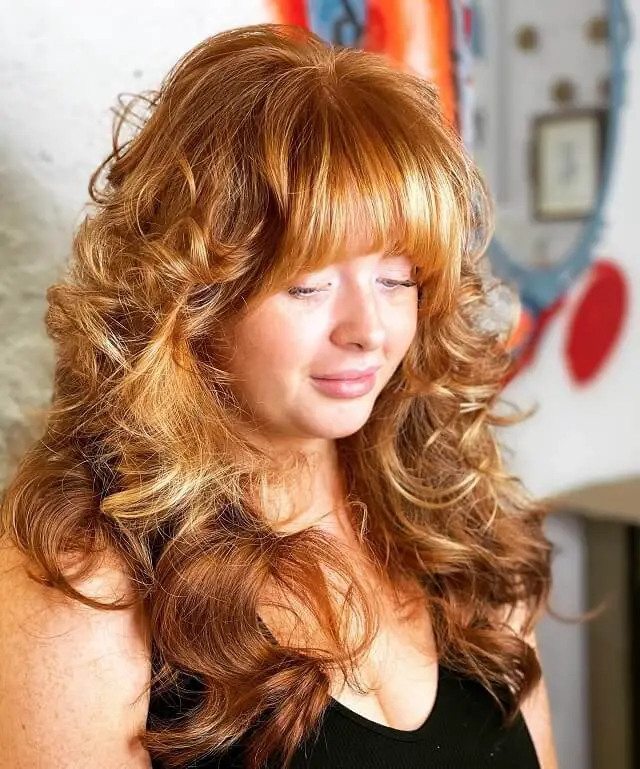 The big, voluminous curly hair will instantly transport us back into the 70s era. Featuring big, bouncy curls in your tresses with a messy middle part, this curly 70s hairstyle never fails to add body and glamour to your hair in any way!
6. Shag Haircut 1970's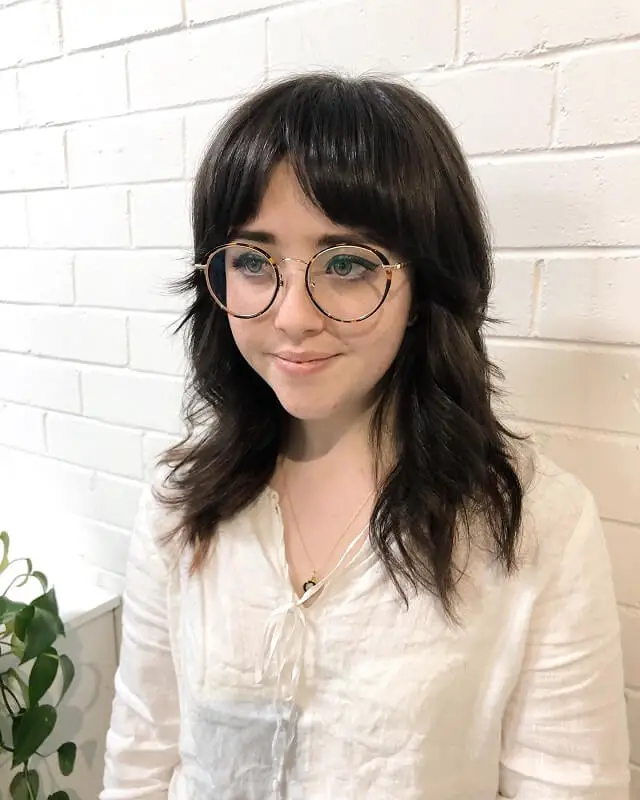 A shag haircut has to be one of the best 1970s hairstyles with thin, lifeless hair. The texturized layers along with perfectly cut fringes at the front, create an incredible illusion of volume and make your tresses look as stylish as ever.
7. Curly Hairstyles from 70s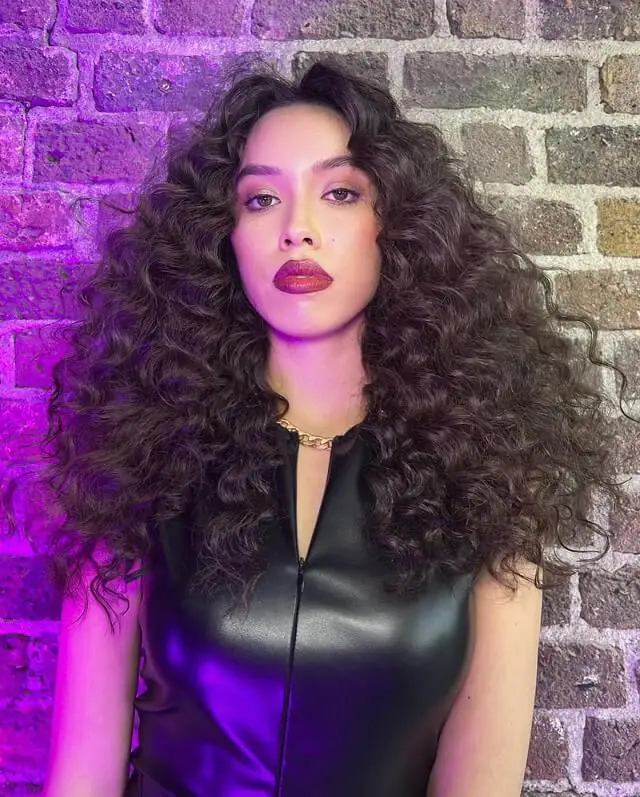 Go wild with this 70s curly hairstyle for women. The middle-parted long hair with the big voluminous curls not only pumps up the volume but also provides adequate drama to your look. Create this style for a night out and enjoy all the attention on you.
8. Shaggy 70s Layered Hairstyles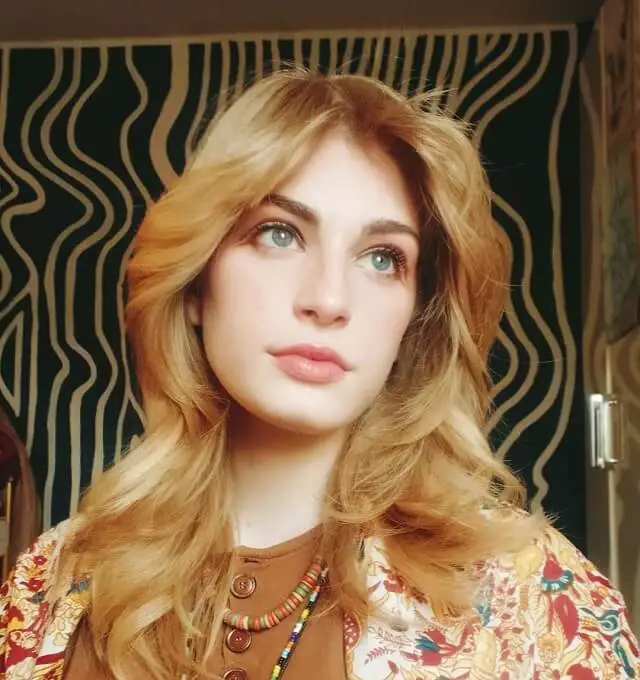 One 70s hairstyle that has never gone out of style is the chunky layers. Even though the texturized layers are cut in a large sections, they never fail to add edge and interest to your look. Pair it with feathered bangs for extra flair in your hair.
9. 70s Disco Hairstyles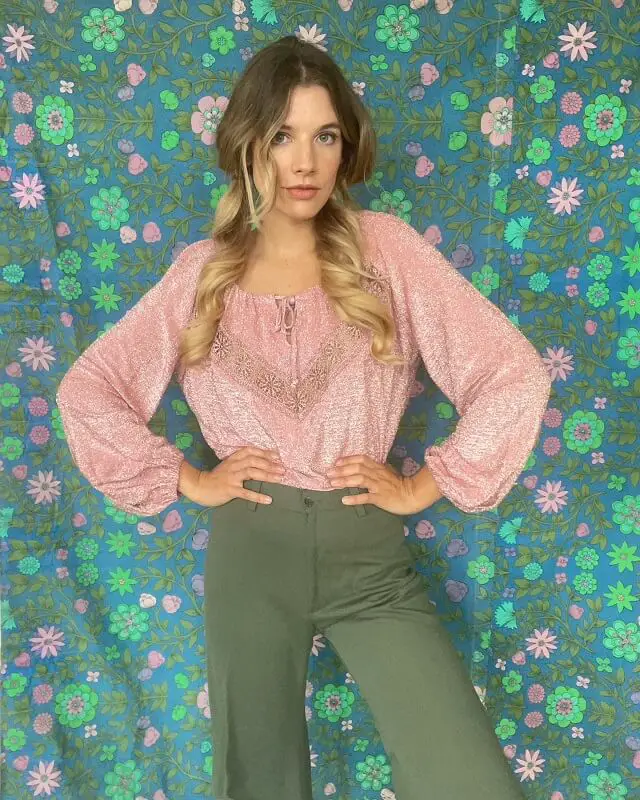 Channel your inner Disco Diva with a 70s disco hairstyle for women. This amazing hairdo takes your hair game to a different level, featuring elaborate twists and a puffed-up crown. Best suited for medium to long hair, this 70s women's hairstyle suits both straight and curly hair seamlessly.
10. Mullet Hairstyle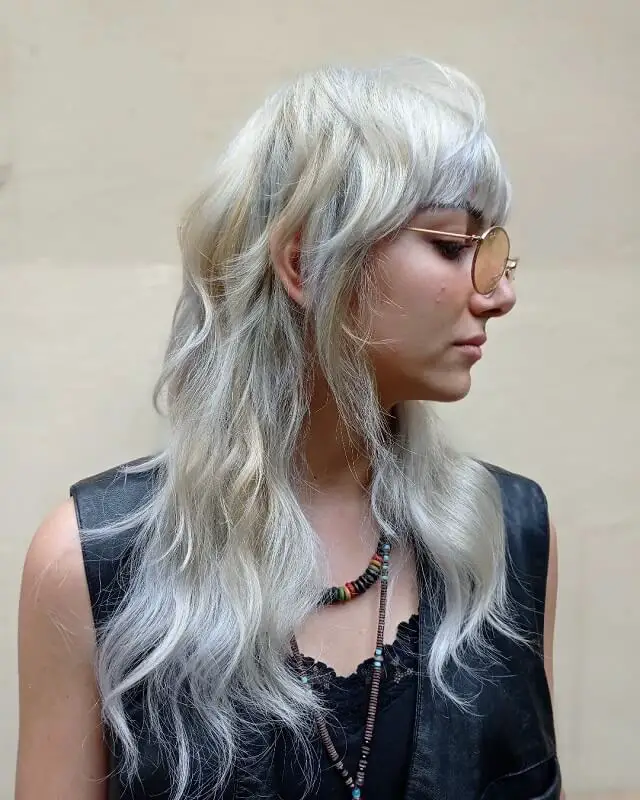 The mullet is a trademark 70s hairstyle for women that work for almost any type of hair and face shape. You can play with the amount of volume on the top for a more customized look.
11. Updo Hairstyles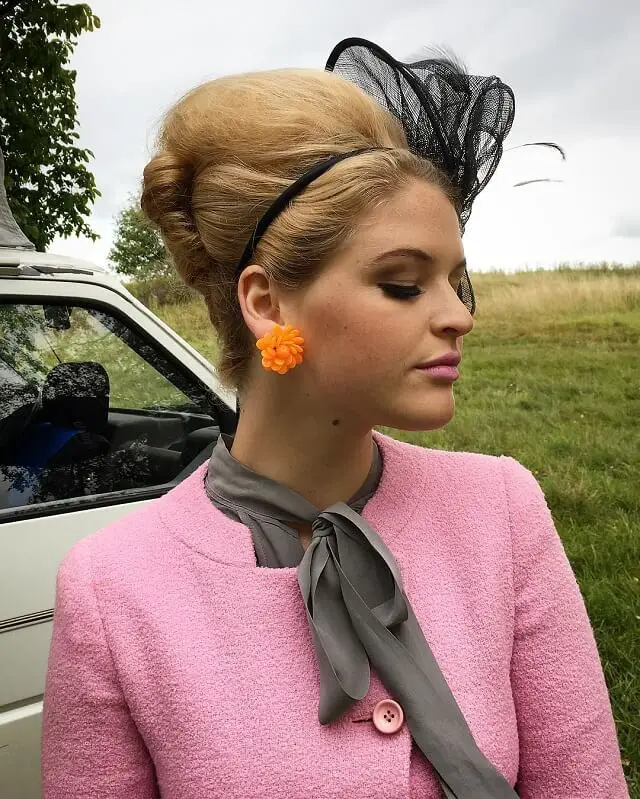 The 70s updo hairstyle is still popular on the red carpet and race scene. The super puffy high bun looks big and voluminous and brings all the attention needed. You can pair this hairdo with a matching or contrasting fascinator to make it stand out even more.
12. Braided Hairstyles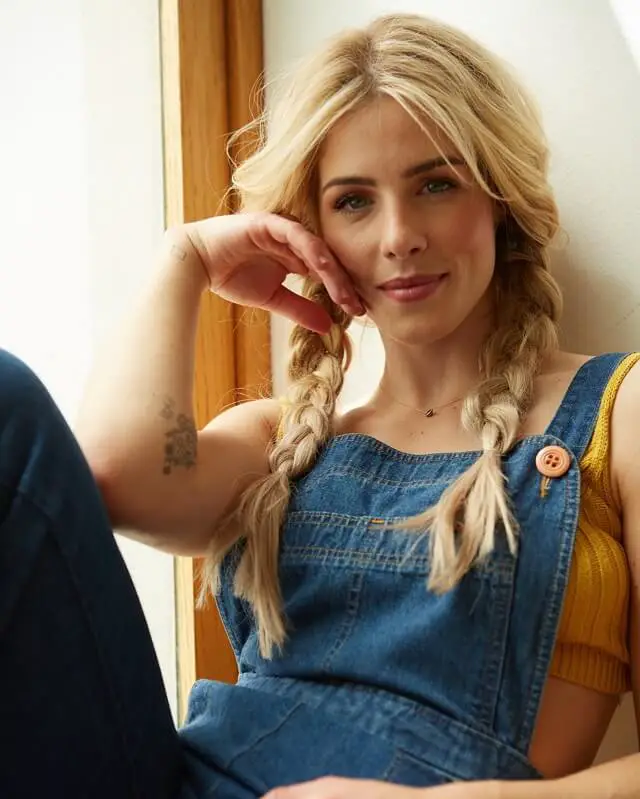 Try something cool and comfortable in your hair with this 70s hairstyle for ladies. The two pigtail braids on either side of your head imitate a much laid-back vibe while also ensuring style. Tie the braids with a few colorful bands to provide a splash of color to your tresses.
13. 70s Feathered Hairstyle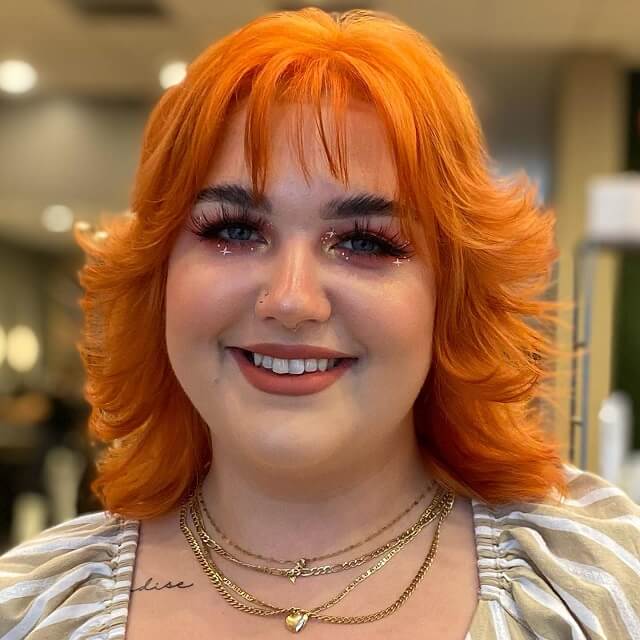 Also known as the "Farrah Fawcett" hairstyle, this feathered 70s hairstyle is iconic in every sense. This voluminous flyaway style frames your face perfectly and provides symmetry for a pretty sexy outlook.
14. 70s Hairstyles With Headbands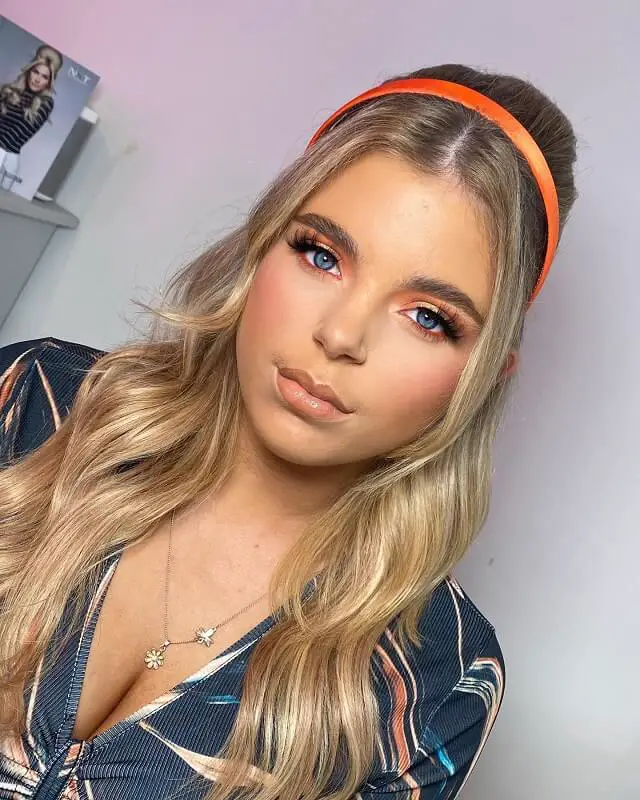 The headband is a classic 70s hairstyle. The perfect combination of long flowy hair with a headband not only looks interesting but also transports you back to the hippie era instantly. Style it with some loose curls for added flair to the look.
15. Layered Hairstyles From The '70s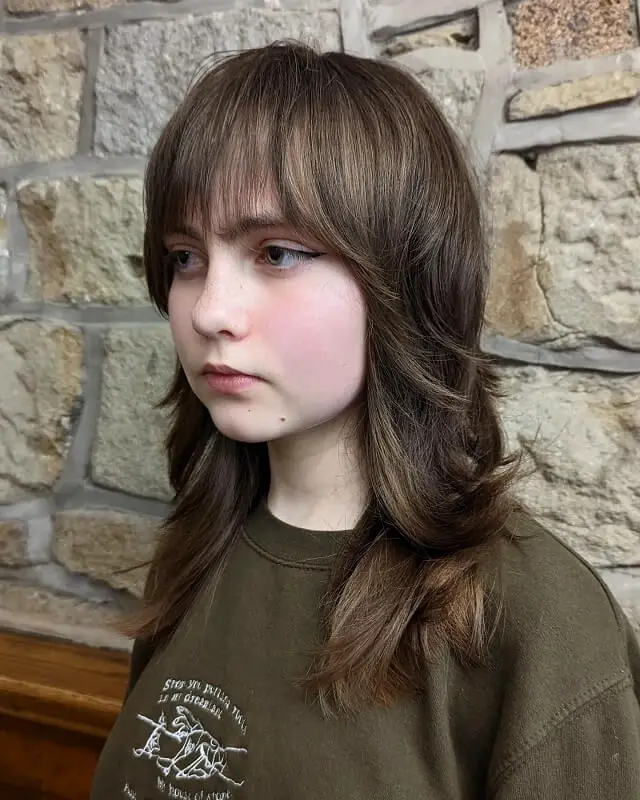 The sophisticated layers with bangs are one of the simplest 70s hairstyles for women to try today. Even though the layers were invented and flourished in the 70s, they are still as popular because of the edge and definition it offers to your whole outlook.
16. 70s Bob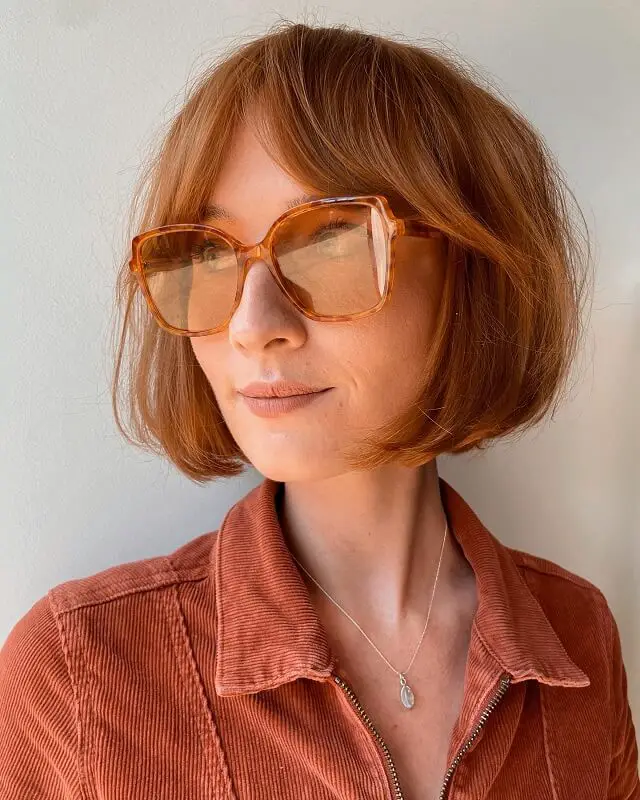 The 70's bob haircut is very unique and interesting. It's slick yet puffy and has a lot of volume on the side to make your tresses look fuller and bodylicious. Moreover, as it has a flatter top, it creates a perfectly balanced style for your precious tresses.
17. 70s Hippie Hairstyles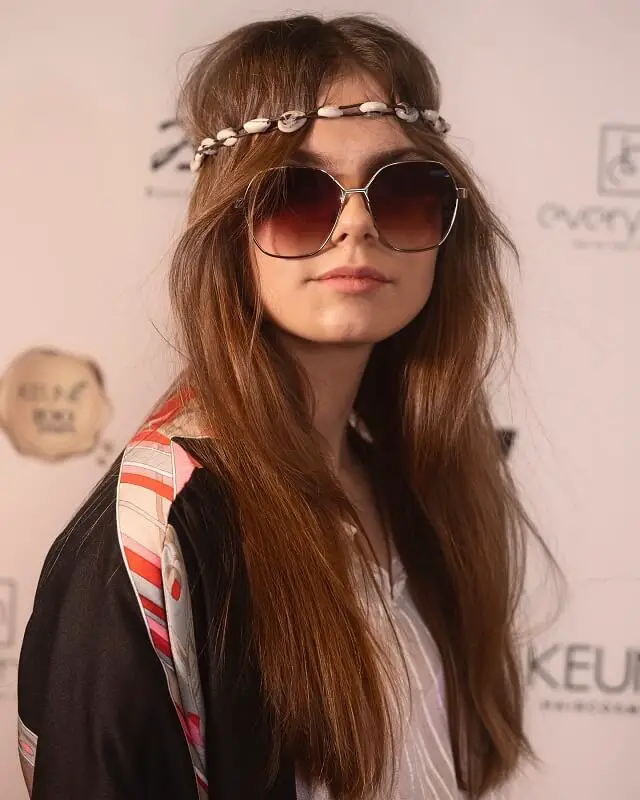 Put your hippe hat on and sport the 70s hairstyle in the modern millennium too. The printed bandana worn on the temple, the tinted sunglasses and the long flowy hair would help you achieve the look without trying too hard. Wear it with high-street fashion for a true 70s essence.
18. Straight Hair With Flicked Ends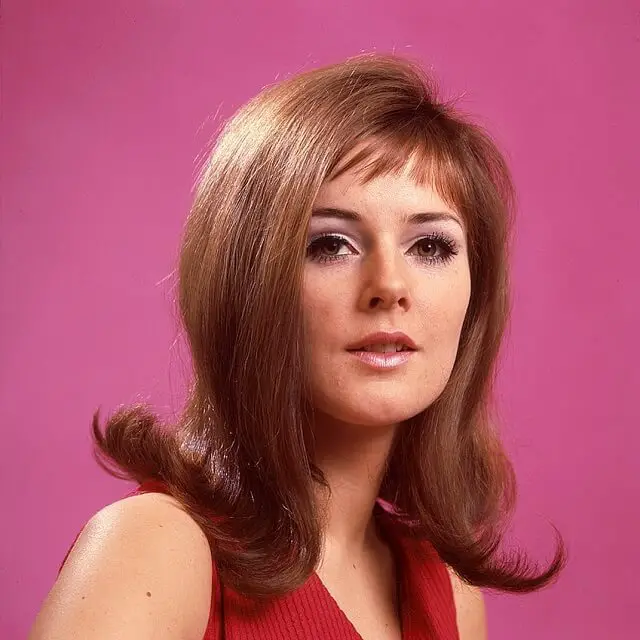 Get a true blue 70s hairstyle in your hair with the super gorgeous flicked ends. This hairdo is easy to create, provides extra volume at the ends and looks breathtakingly stunning. Don it for casual outings, parties, or business-casual occasions, this hairstyle would never fail to impress the crowd.
19. Classic Feathered Hairstyle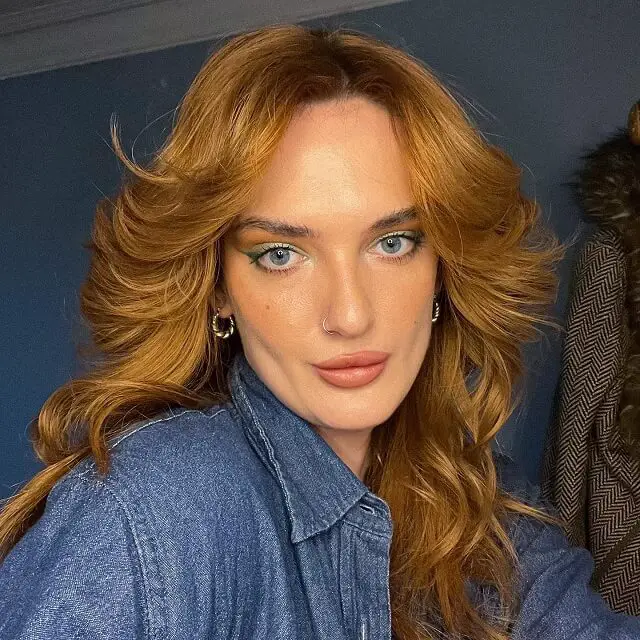 Soft, flirty, and glam- a classic feathered is a 70s hairstyle that is bound to make you look as feminine as ever. Wear it with casual wear or glam, red carpet couture; this haircut would always make you the STAR of the crowd.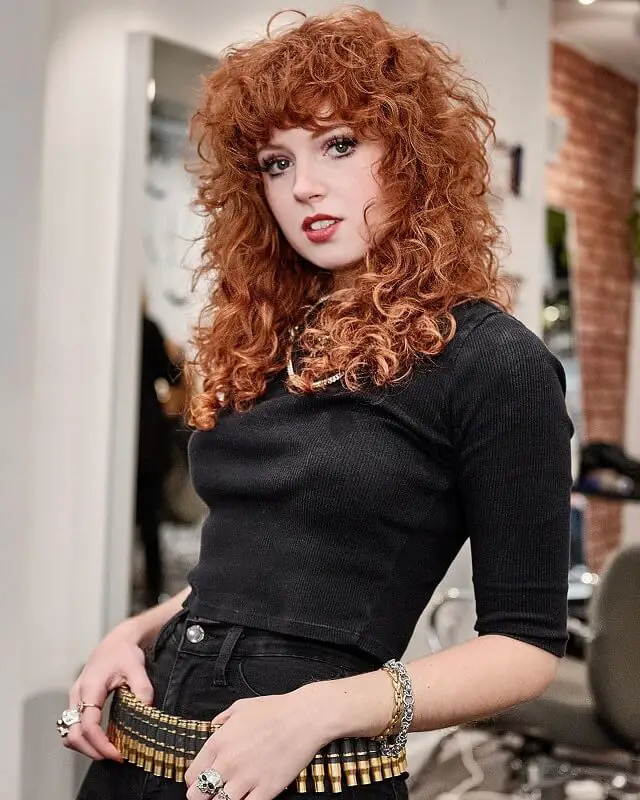 Improve your curly hairstyle with the 70s bangs! The front fringes go seamlessly with the large ringlets and create a perfect balance in the look. Also, as the bangs cover your forehead and shape your face, you just cannot deny its interesting effect on your overall appearance.
21. Low Pigtails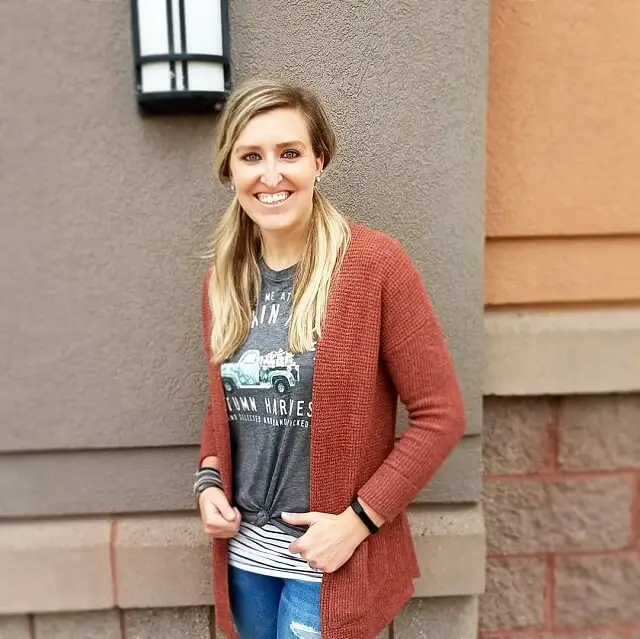 Create a super laidback 70s hairstyle with two pigtails in your tresses. The pigtails on both sides of your head not only tie up all your unruly hair strands, but also ensure comfort and style at the same time.
22. Classic Beehive Updo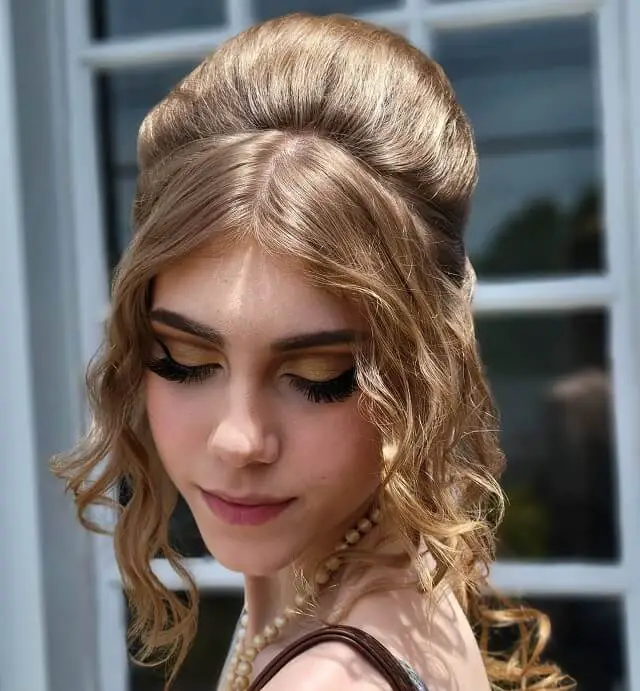 Serve the drama with a classic beehive do!
The highly puffed-up tresses at the crown along with the feathered bangs and tight curls stand tall in the crowd and turn heads wherever you go, without a DOUBT!
23. Highlighted Beehive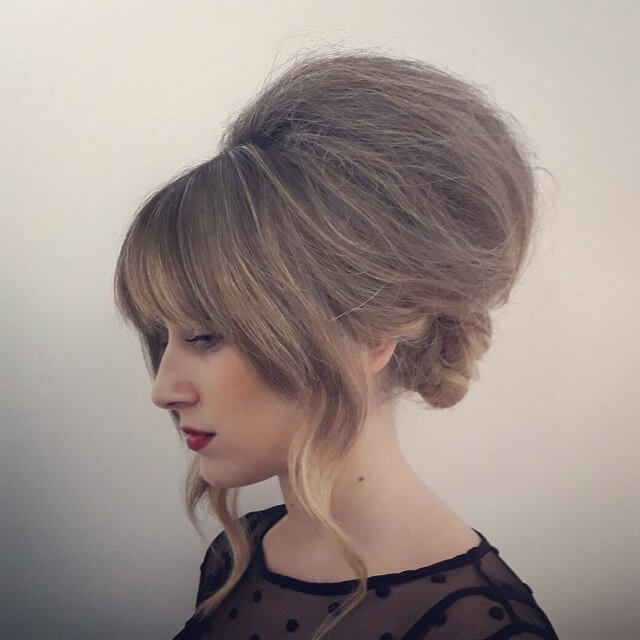 This beehive hairdo is elaborate and puffy. As you puff up all the hair and make a very voluminous updo, it garners all the crowd's attention, even if you don't want to. You can leave a few strands of hair loose on the sides to subdue the edginess a bit.
24. Voluminous Curls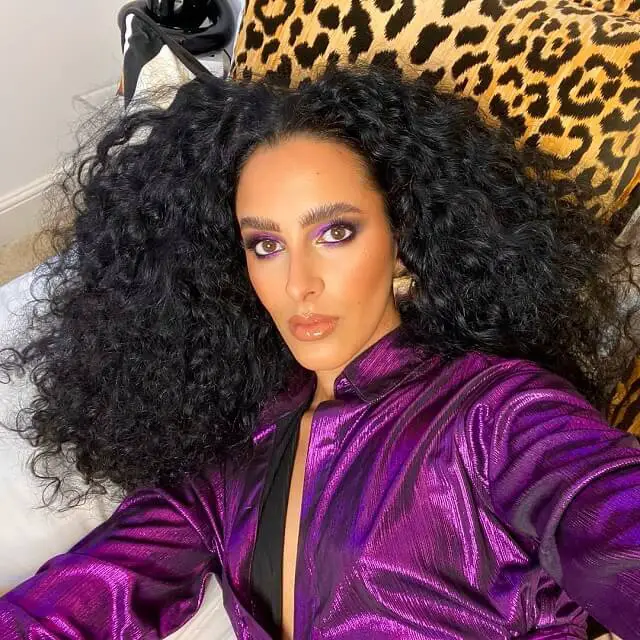 70s hairstyles for women are all about visual aesthetics. And these huge, voluminous curls are nothing less! The neatly done ringlets all over your head create an incredible body and bounce in your tresses so that they never look flat and lifeless again.
25. 70s Hairstyles With Scarfs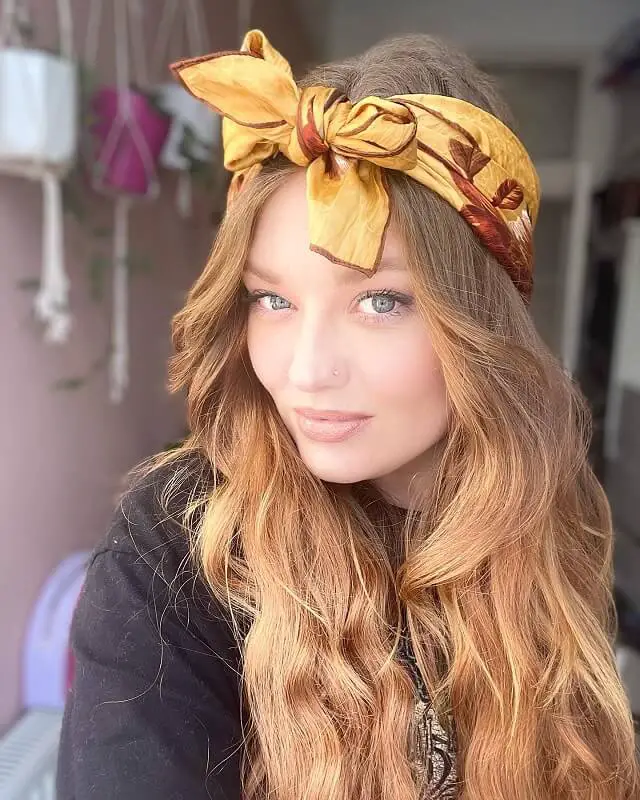 A bright patterned scarf was of the most used hair accessories in the 70s. It not only adds fun and flair to your hairstyle but also keeps hair strands out of your face for utmost comfort. Keep changing the scarf pattern and prints to play with your looks always.
26. Afro Haircut Of the 70s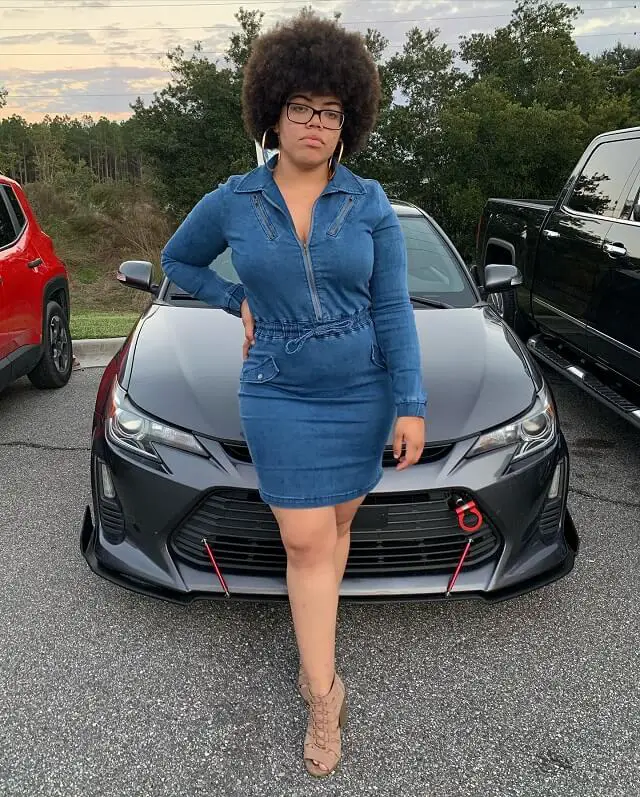 Go wild and go big with your natural afro! Even though this 70's hairstyle for afro women seems too simple and obvious, maintaining them perfectly might be a chore. Put on your favorite curl cream to flaunt your afro curls flawlessly.
27. Curly Shag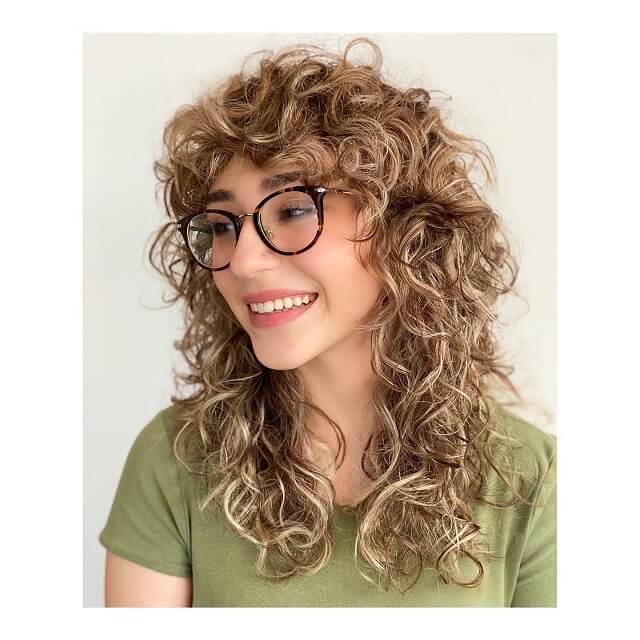 The curly shag is one of the most popular 70s hairstyles for women that are loved even today. Having a head full of choppy layers and fringes at the front, this hairdo provides body and movement in your tresses in no time. Scrunch the curls with a curl cream for even better definition and edge.
28. Braids In Front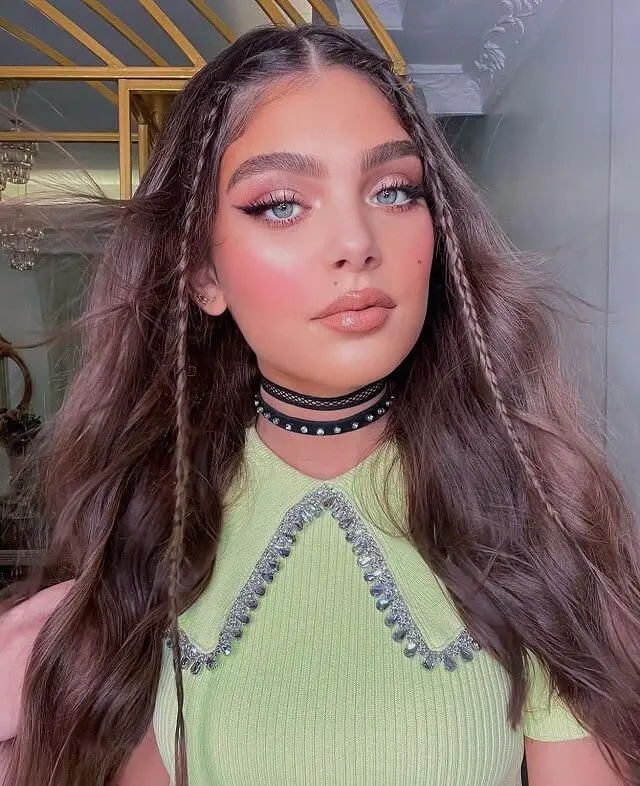 Add some interest and flair to our otherwise flat hair with a 70s braided hairstyle. The smaller braids at the front draw attention to your face and cheekbones and make you stand out in the crowd. Adorn them with different hair color for a super fun look.
29. Extremely Feathered Hair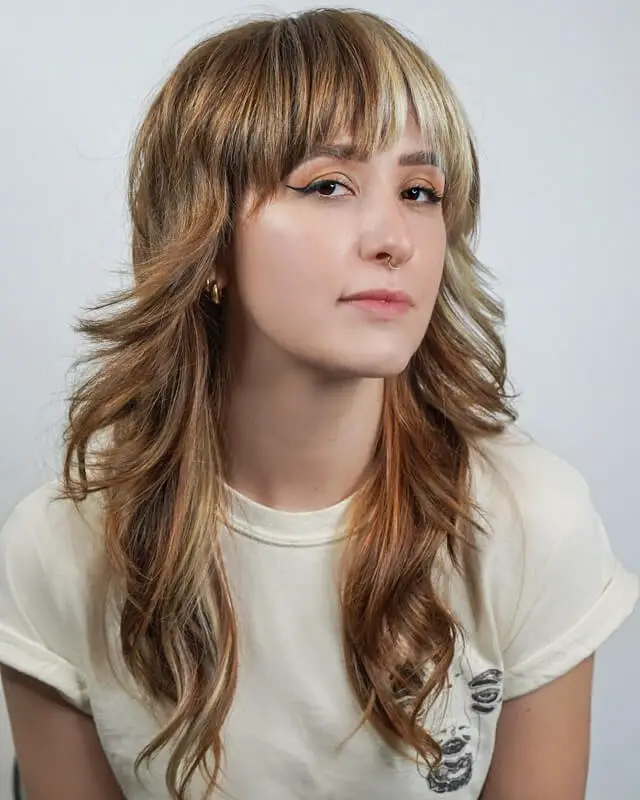 The extreme feathered hair has to be one of the most iconic 70s hairstyles that are even popular today. This hairdo features texturized layers of various lengths with sweeping curls and adds a ton of volume to your manes for a flirty outlook.
30. Slick Back Platinum Of the 70s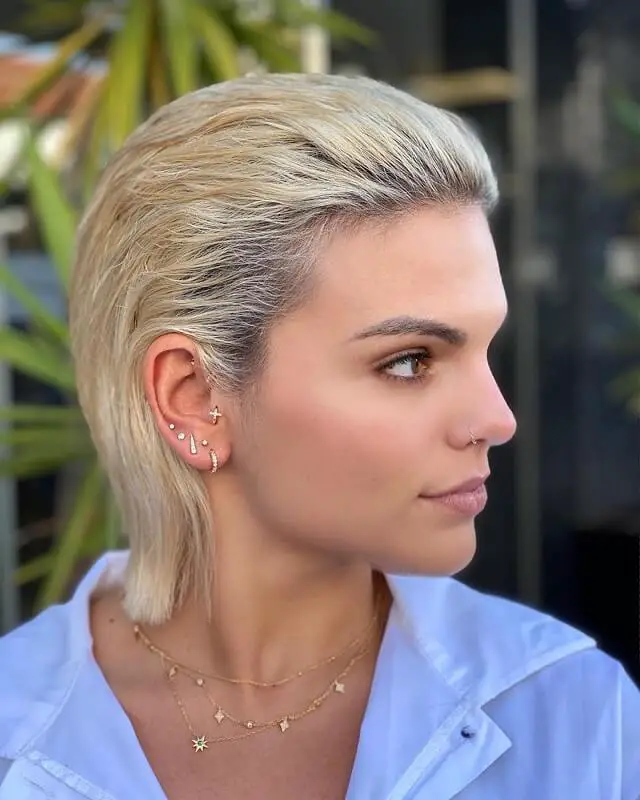 If you are looking for a simple, comfortable, yet "oh so glamorous" 70's hairstyle, don't hesitate to try out this slicked-back platinum do! While its shorter, combed-back length keeps tresses out of your face and neck, the icy platinum color provides much-needed drama to your overall outlook.
31. 70s Mushroom Cut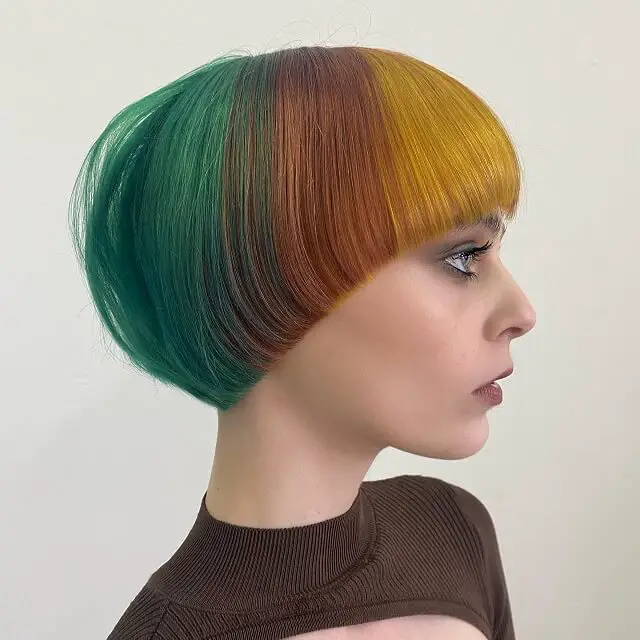 As the name suggests, your hair is cut into the shape of a mushroom to make it look more interesting while ensuring style and comfort. What's good about this "do" is that it suits almost all face shapes and flatters any personality in general.
32. Perm Hairstyle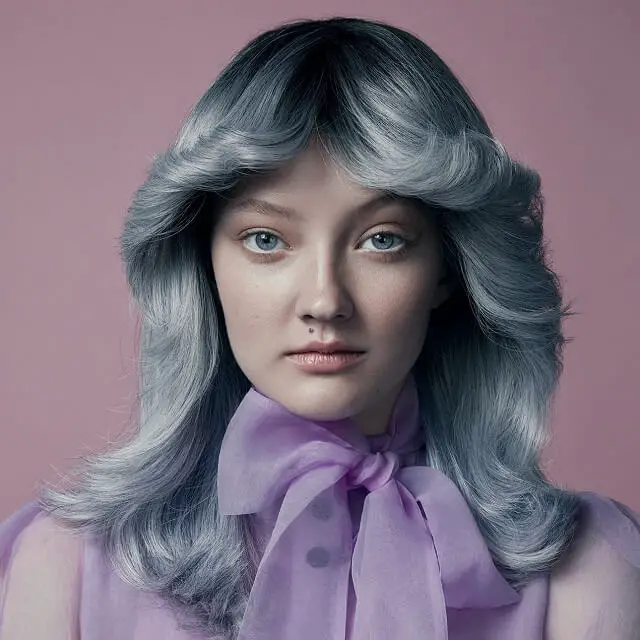 The HIT 70s perm never fails to make an impact, even in the new millennium. This fashionable70s women's hairstyle suits anyone for any occasion regardless of the length of the hair or the shape of your face.
33. Hairstyle With Gold Accessories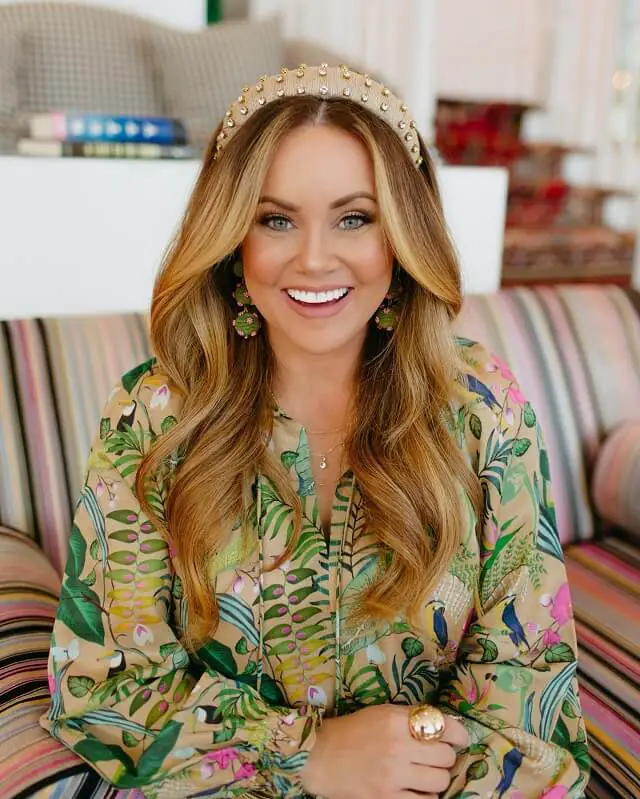 Decking up one's hair with gold accessories was a big thing in the 70s. And this trend has gained popularity in recent years greatly. Accessorize your tresses with gold chains, bands, and other hair accessories to bring back the 70s charm and glamour in no time.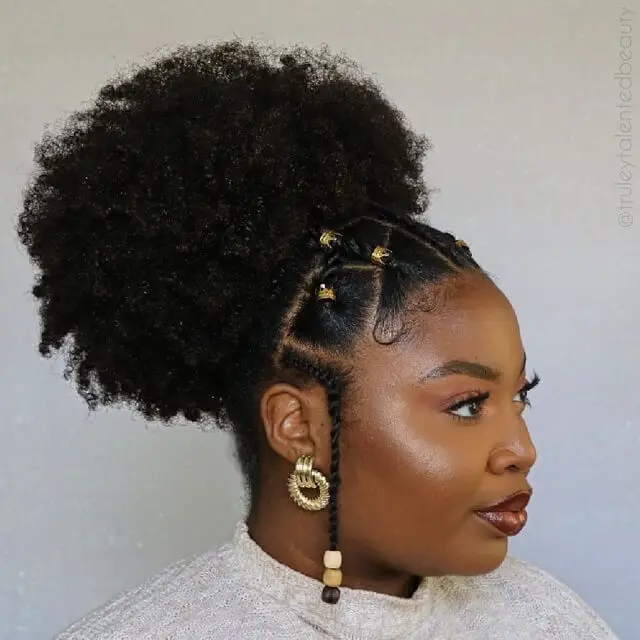 Adorn your black hair with one of the most popular 70s hairstyles for women. The pulled-back hair ensures a stylish yet comfortable doing, while the braided top adds much-needed glamour to it.
35. 70s Hairstyles For Women With Straight Hair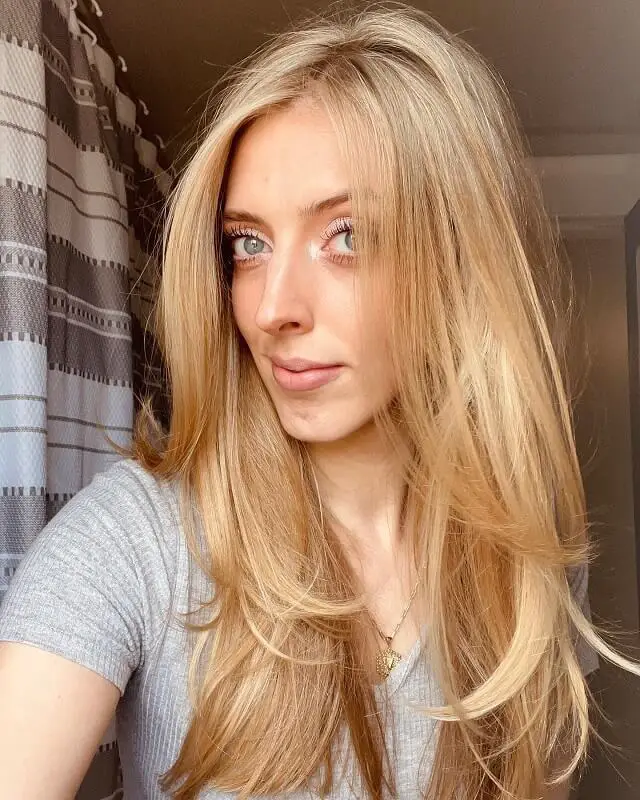 If you have long, flowy hair, this 70s hairstyle is for you. It's the perfect combination of convenience and appeal and oozes charm and glamour. Style it with a few teases here and there for an even beautiful appearance.
36. 70s Wedge Hairstyle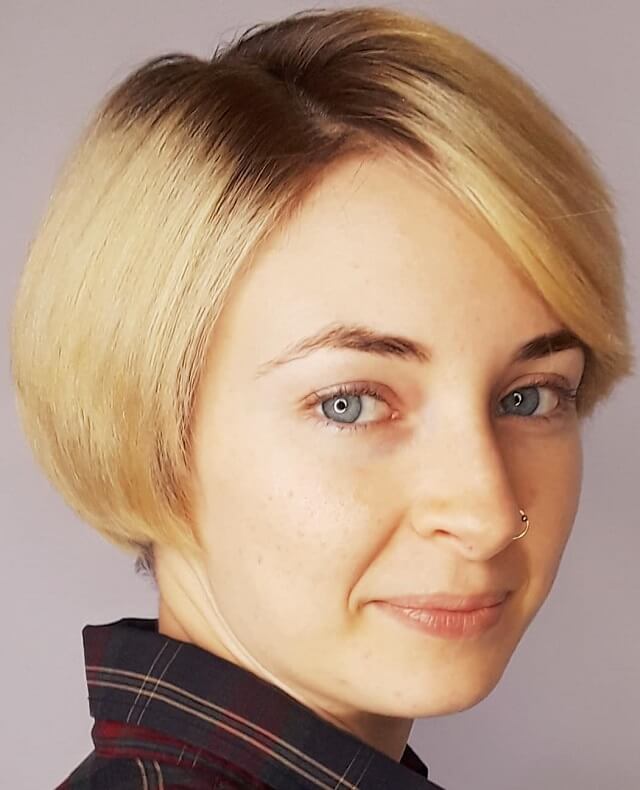 Another short 70s hairstyle that you can rock even today is the Wedges! This spontaneous, free-flowing short hair is super low-maintenance and, therefore, loved by those who want a fuss-free hairstyle.
Don it on your straight or wavy hair, the results will never fail to amaze the crowd.
37. Curtain Bangs Of 70s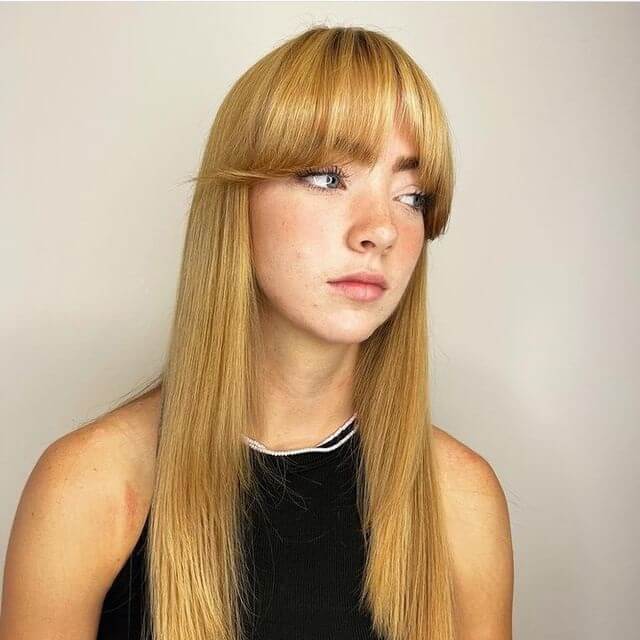 One of the 70s hairstyles making a major comeback is the curtain bangs. The middle-parted fringes along with the billowing layers, shape your face precisely and highlight the features for edge and definition.
Try this style with long, flowy hair for an "oh so amazing" outcome.
38. Pixie Hairstyle From The 1970s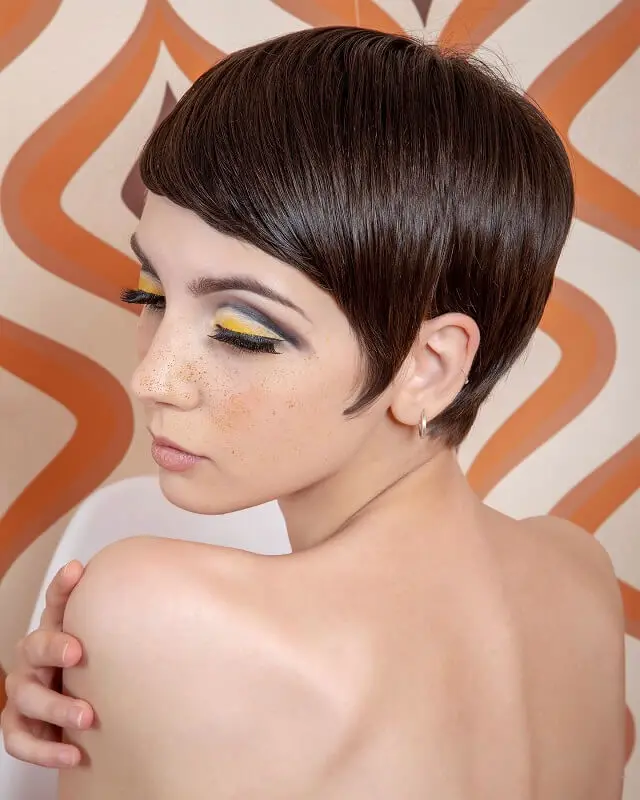 The pixie from the 70s never ceased to be popular! And there are good reasons behind it. This shorty short hair is not only low-maintenance and comfortable, but it is also super chic and sexy. Do it in your hair if you want an instant upgrade in your style.
Are the 70s hairstyles for women are popular still today?
Well, definitely. Every other fashionista you know adorned one of the many 70s hairstyles we have discussed above. These styles never got out of style. Wear them with high-street fashion or any casual wear. These women's hairstyles from the 70s would never fail to make you look "OH SO AMAZING."