Short curly bobs are so in demand right now and this piece highlights different types of ways in which this hairstyle can be worn. From ear length to shoulder length, layered to loose curls, younger to older demographics, each image and style offers something more unique than the previous.
The Best Short Curly With Bob Looks
1. Short Curly With Bob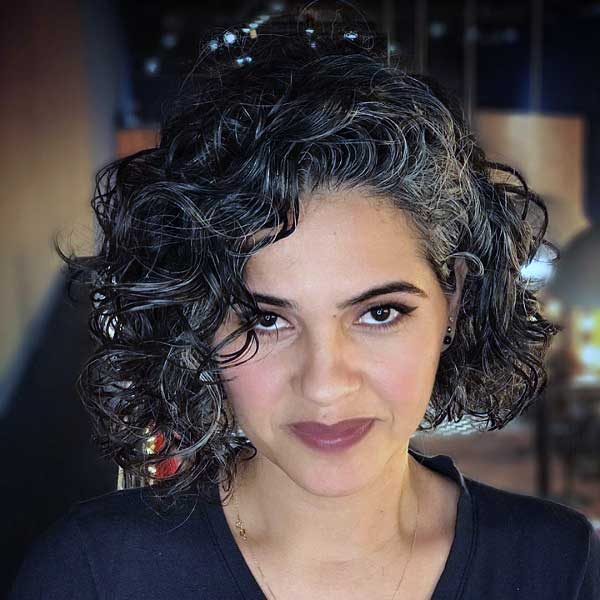 This hairstyle is one that has a lot of dimensions. Styled to the side, its short length, wet appearance, bouncy curls, texture, and hair color gives it an ageless look.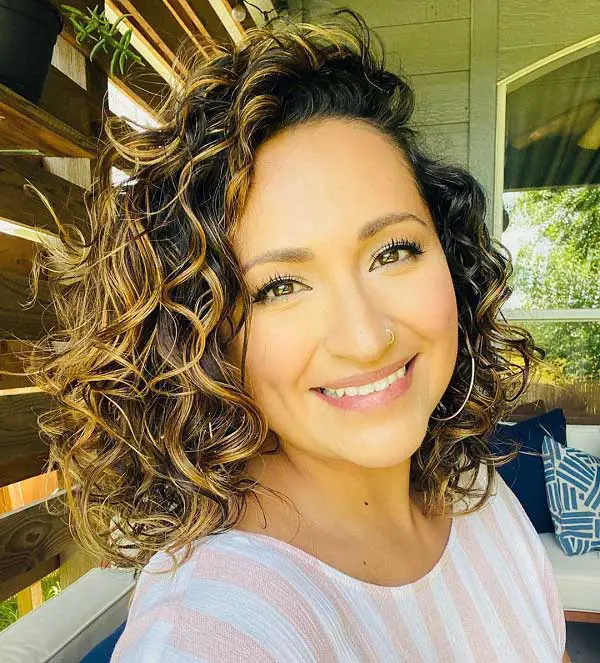 A short curly bob hairstyle with more length than the previous. This style has quite the volume. It's parted to the side and it's bouncy curls really compliment the hair's color.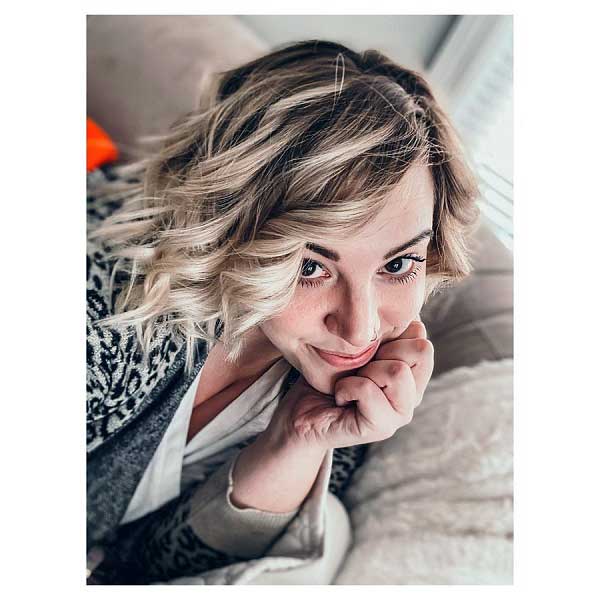 This curly bob's approach has less bouncy but more defined curls than the previous two. Featuring highlights, a side part and choppy ends, this style is quite the flirty one.
2. Short Curly Bob With Bangs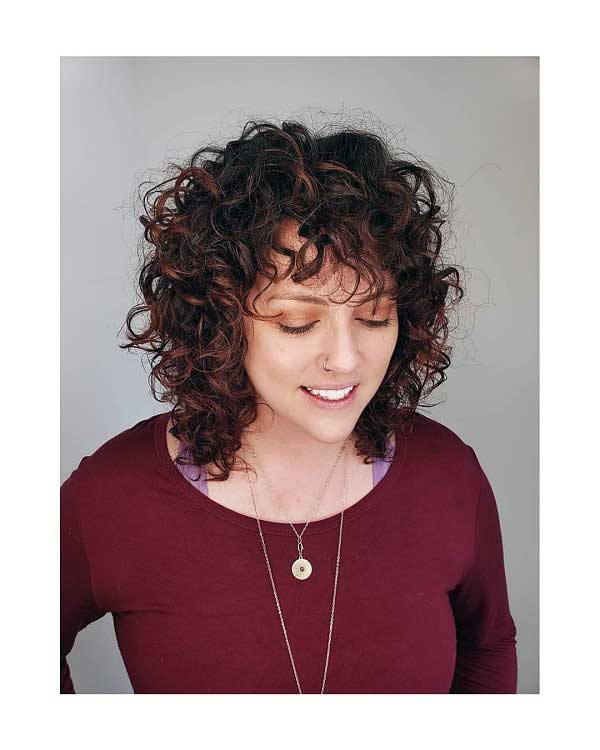 Bangs look good on different hairstyles, so why not short curly ones? This style gives a fusion of 'I woke up like this' and beach vibes. It's quite the portrayal of effortless chic we all strive to achieve.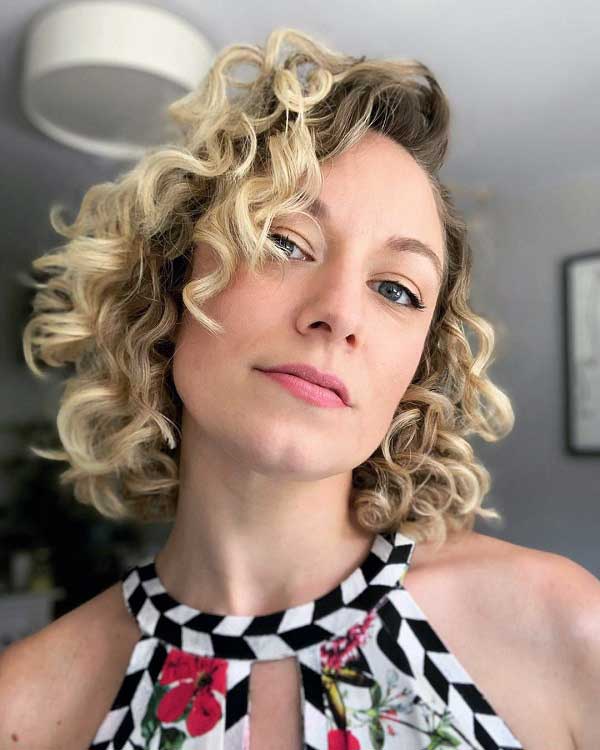 Side bangs but make it curly and on short hair. This bob haircut with short curly look is completely stunning. Every detail complements the other from the hair color to the volume, style to density, it's just stunning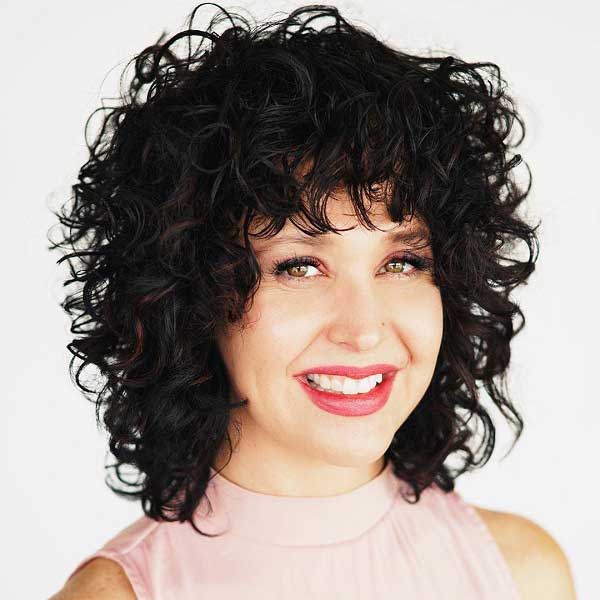 The bangs in this style are quite full of choppy ends. This is a curly bob style that was very popular in the '90s and it still looks as great now. The curls are shiny and the hair is of neck length.
3. Short Curly Weave Bob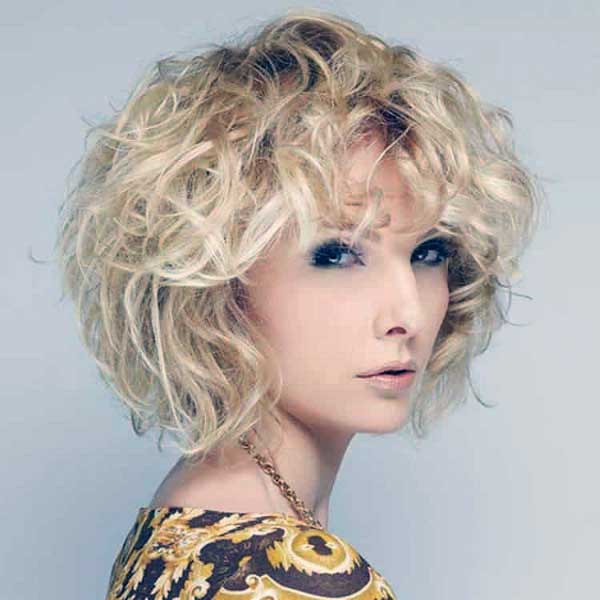 This approach to the style is of the messy kind. Yes, the hair is neck-length and the bangs are full, but the bob seems to cup the face even though the hair is loosely curled.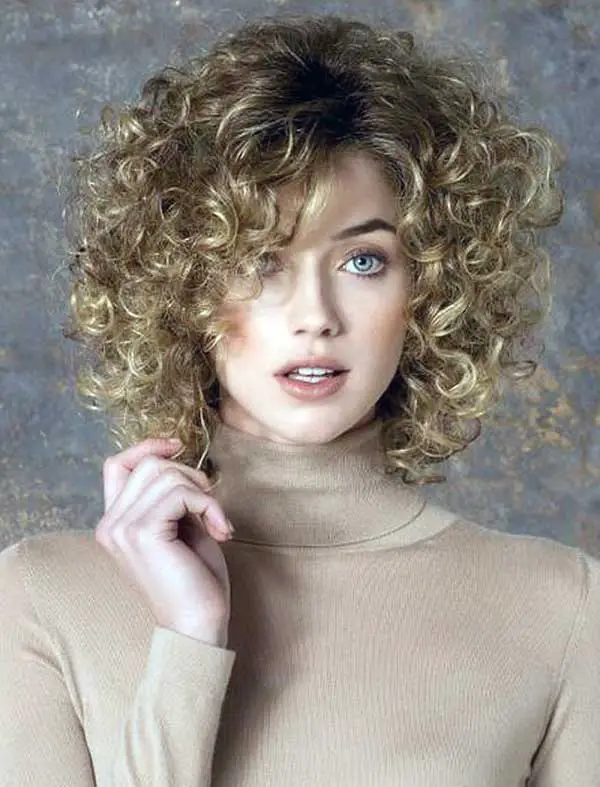 Featuring circular curls, lots of volumes and a neck-length short bob, this style is definitely one to consider when going for a curly bob look. The style's thickness is a distinguishing feature.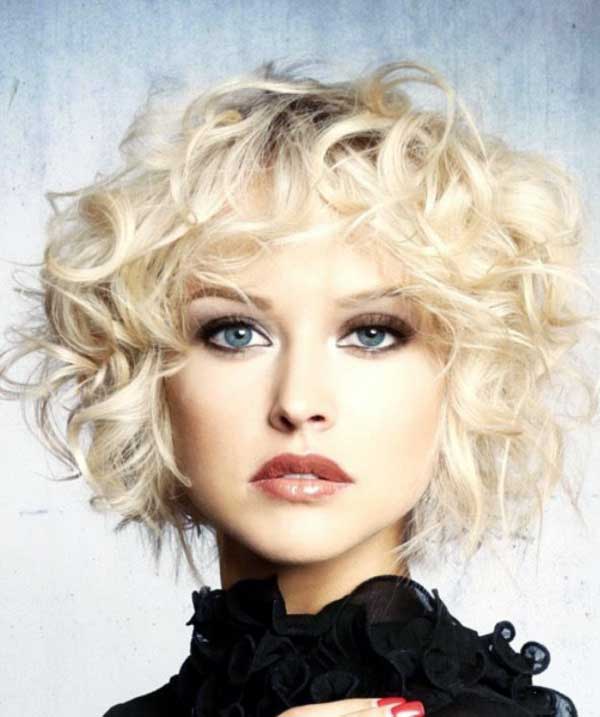 The loose curls, soft bangs and choppy nature of this hairstyle are just a few of the things that makes it so stunning. See how the bob gently cups the face but highlights the facial features in an alluring way.
4. Short Curly Stacked Bob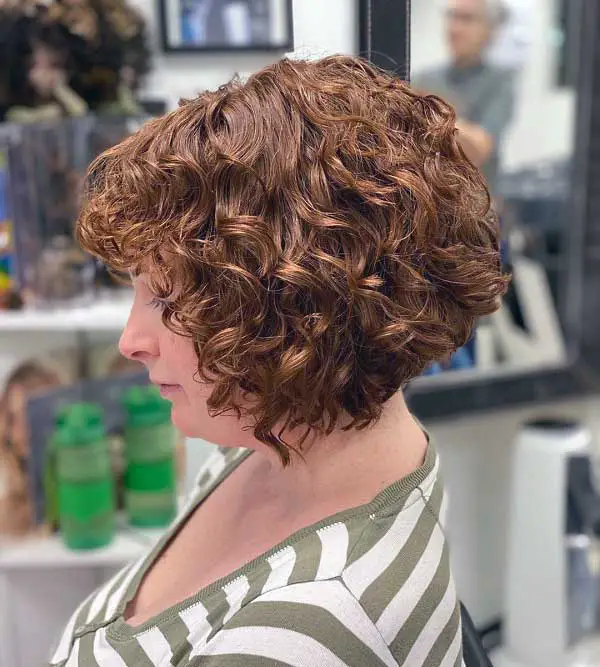 This hairstyle has curls that look somewhat matted. It has a wet/greasy look to it with bob bangs that rest just above the eyebrows. The hair is also neck-length with a choppy finish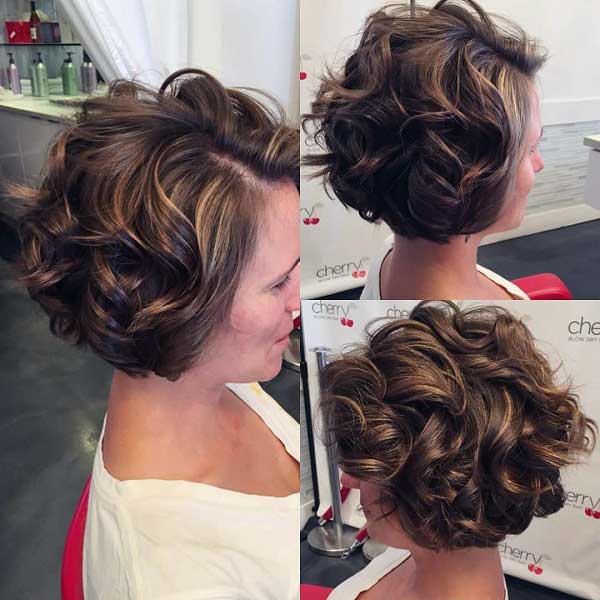 Now, this is some thick and defined curls. Featuring neck-length fine hair styled into a bob with a side part, this look is quite the show-stopper. The curls here are so versatile they can be styled anyway.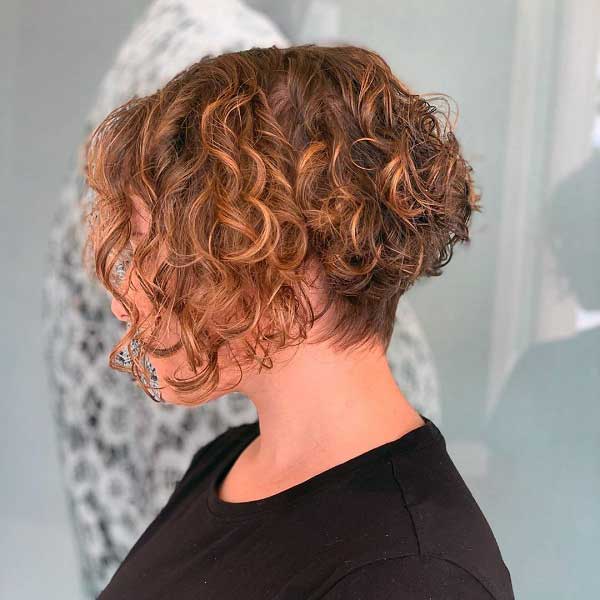 This hairstyle has a little something for everyone. The drooping curls give this look its flair, the ear length adds character while the chopped hair at the back adds edge. It's quite the full package.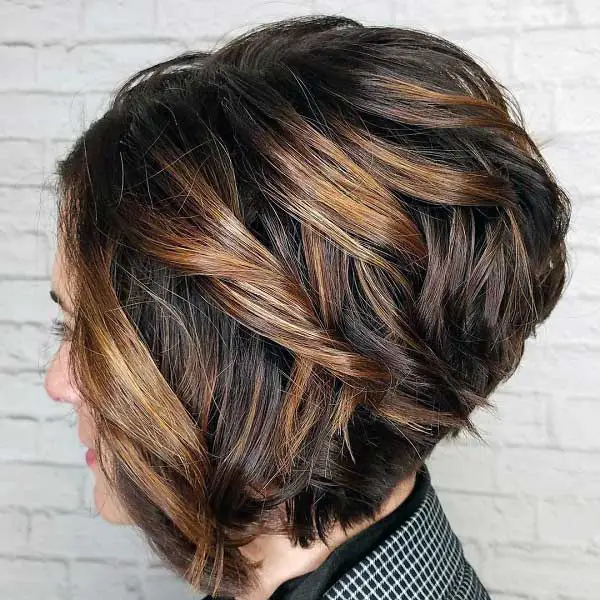 The curls on this short bob look are so thick and layered. The hair looks so soft that you can run your hands through it all day long. This style incorporates little elements of the pixie haircut.
5. Layered Short Curly Bob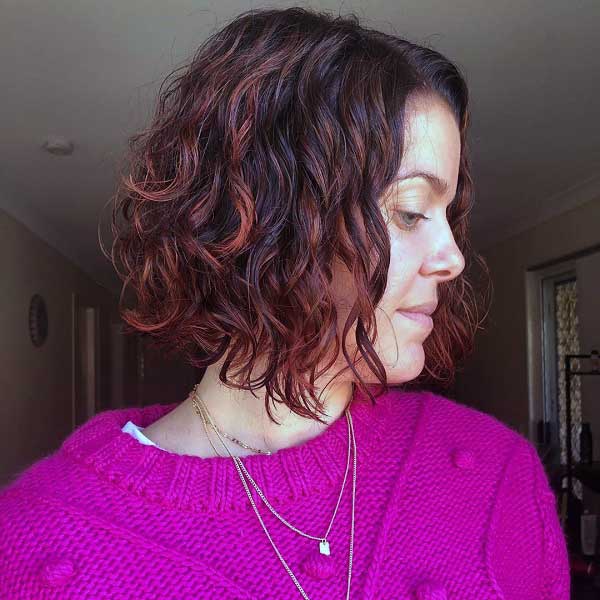 This curly bob approach features fiery colored hair with layered curls. This style is void of thickness or volume and its quite low maintenance as well. It's side-parted with a wispy finish.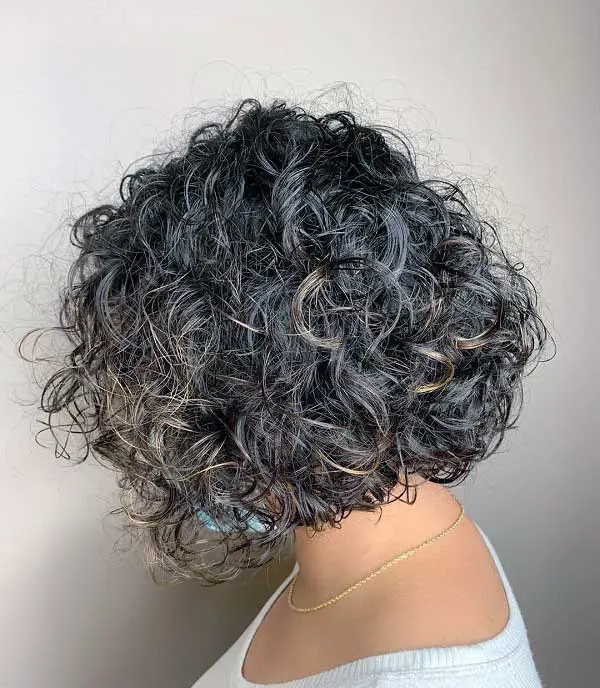 The curls in this style are well layered and its short length accentuates the idea of its thickness. The curls here however short, are equally loose and styled in a messy nature.
Recommended : Long Bob With Bangs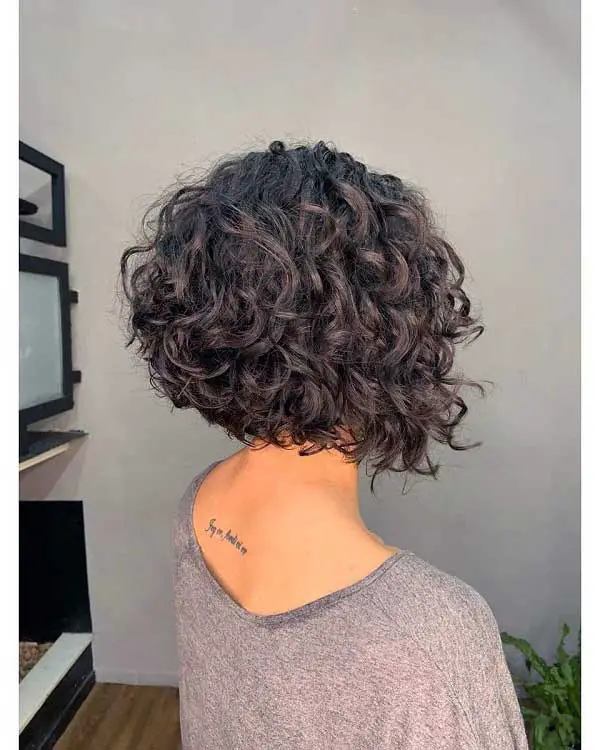 Experience layers upon layers of lush curly hair in this particular hairstyle. This bob, however of short length offers amazing dimensions in density, thickness, and overall pizzazz. It's very high maintenance
6. Short Curly Bob Black Hair
Sometimes simplicity makes a more beautiful impression and this hairstyle portrays just that. Majority of the locks are swept to the side while the neck-length bob slightly hugs the face.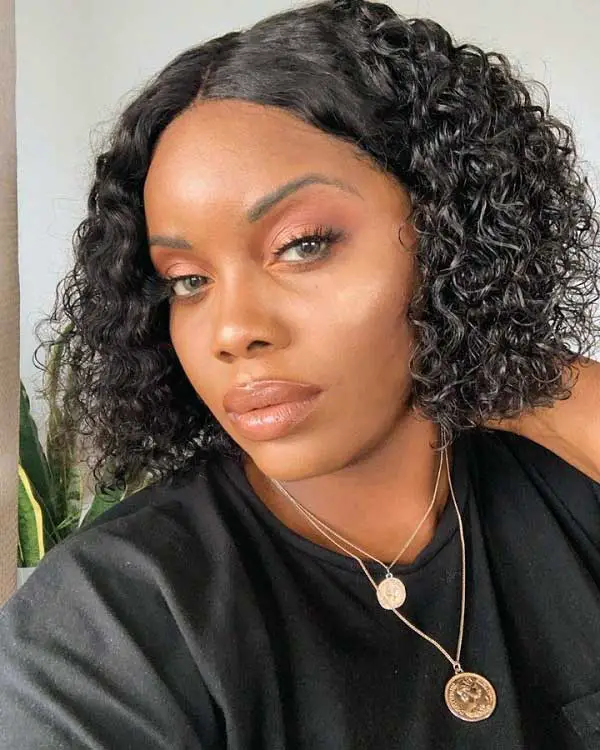 Featuring pixie curls, a center part, and short-length hair, his style is quite low maintenance as the curls are water activated. This short curly bob hairstyle draws attention to the facial structure and details.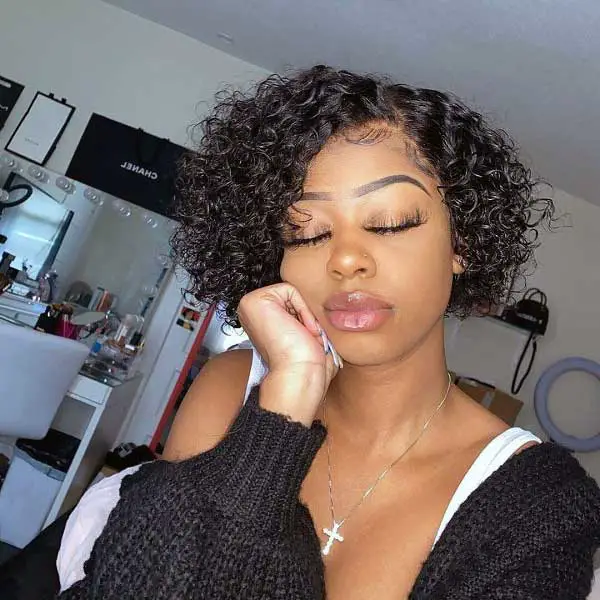 This is a much shorter (ear-length) approach to the water-activated pixie curls. This style is center-parted with baby hairs laid sleek. It's also low maintenance because it requires just water to shine.
7. Curly Bob Sew In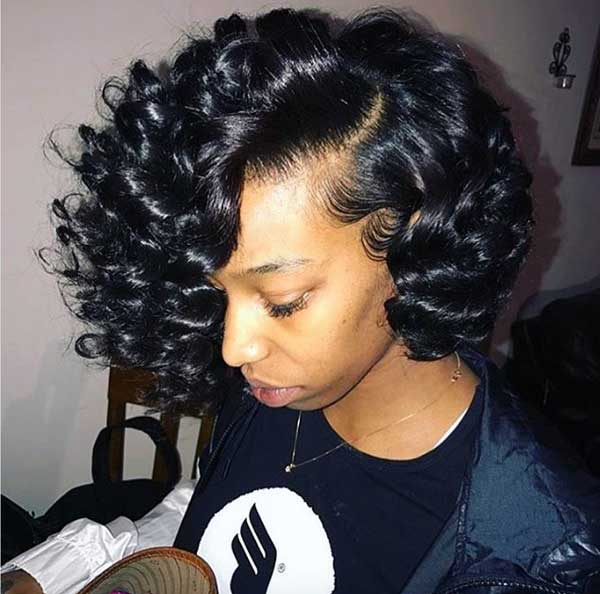 Sew-ins have always been a popular option for a whole lot of hairstyles. This one features a side-parted bob of neck length and thick defined curls. With the baby hairs laid down and the C-shaped side part, this look remains stunning.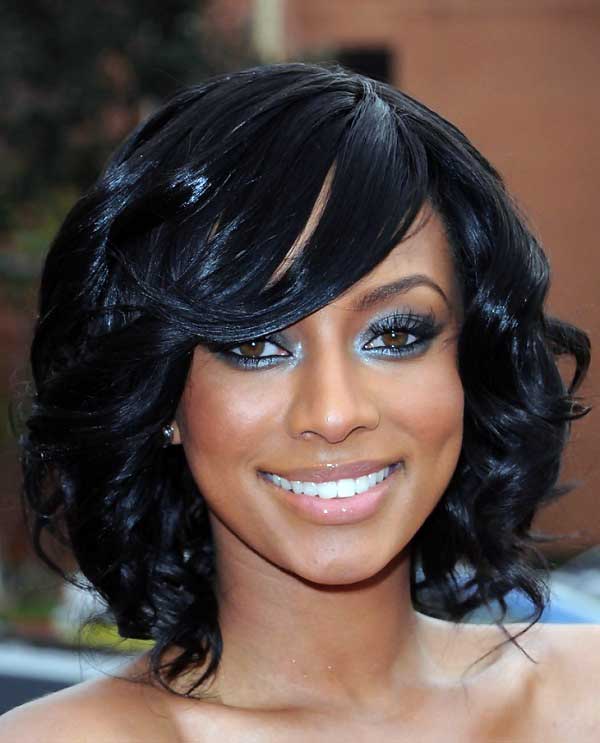 This approach to the sew-in bob is more noticeable than the previous. Featuring neck-length curly hair of jet black color and side-swept bangs there's a lot of pizzazz in this look.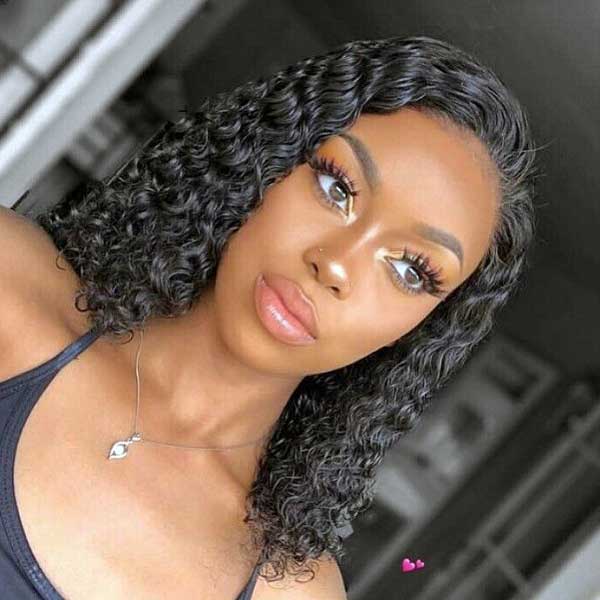 Talk about alluring. The waterfall curls on this jet-black sew-in unit of shoulder-length is really tipping the scales of stunning. It gives a nice blend of effortless and flawless with sheer ease.
8. Short Curly Inverted Bob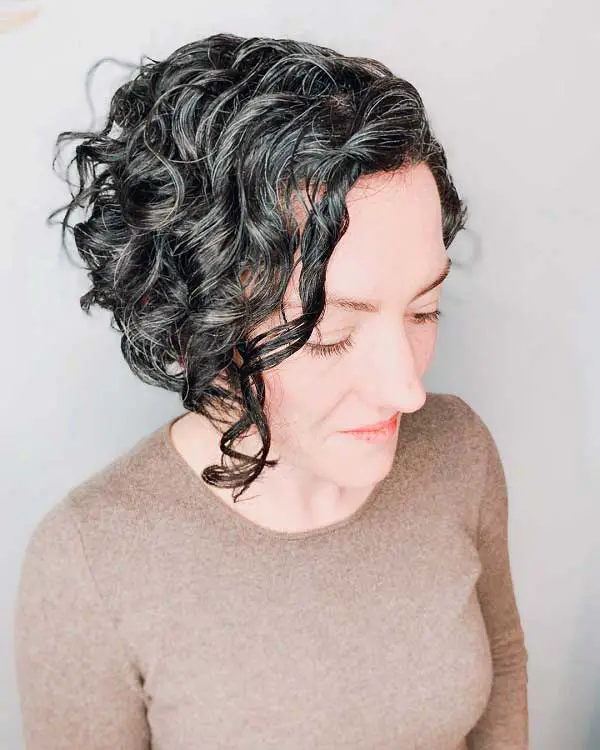 Inverted bobs are still great choices for short curly hairstyles. This one features flowing curls done with short hair and side-styled. The bob here effortlessly caresses the face, leaving enough room to highlight the facial features.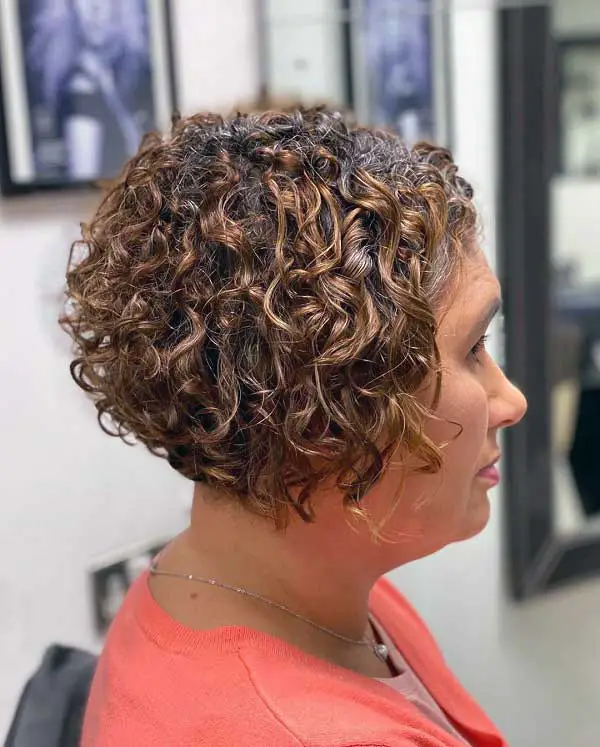 This inverted short curly bob is quite moist and of ear-length. This style is mostly done by women in this age group as it's more comfortable and less demanding than other styles can be.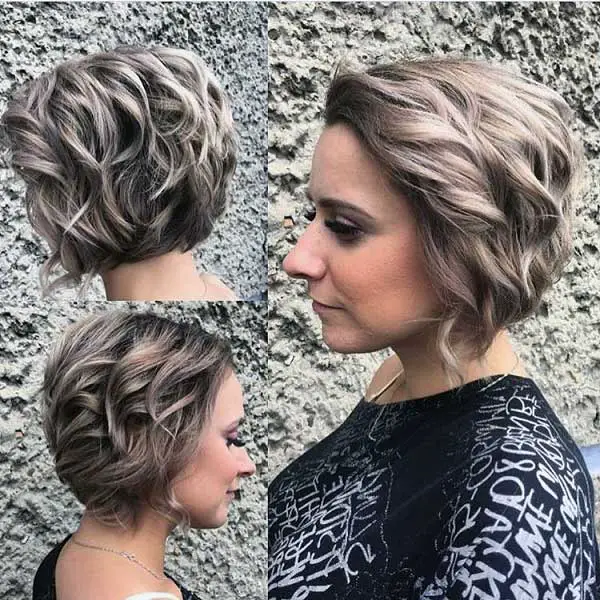 Featuring the inverted bob style with a lot of layered curls, short length and volume, this style is great for different age groups. However, because of the density of the curls it can be a little bit high-maintenance.
9. Natural Curly Bob For Short Hair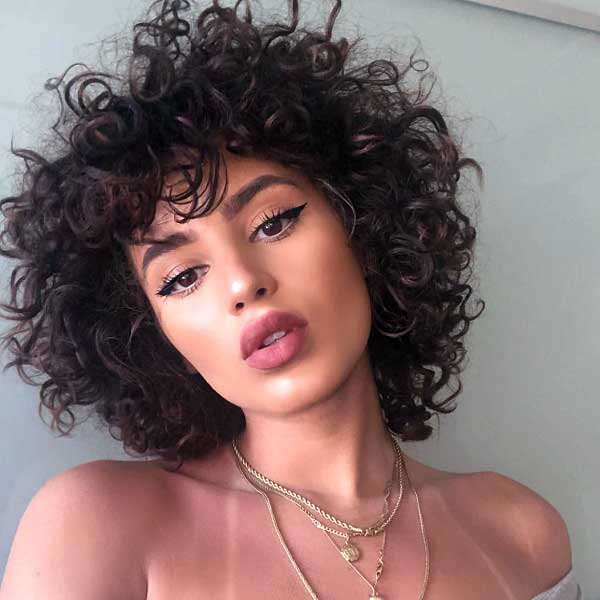 Afro-styled hair can be short, curly, and thick with a lot of volume while still having bangs. However, no one warned viewers the style would be this alluring. The curls here are loosely defined and the style is stunning.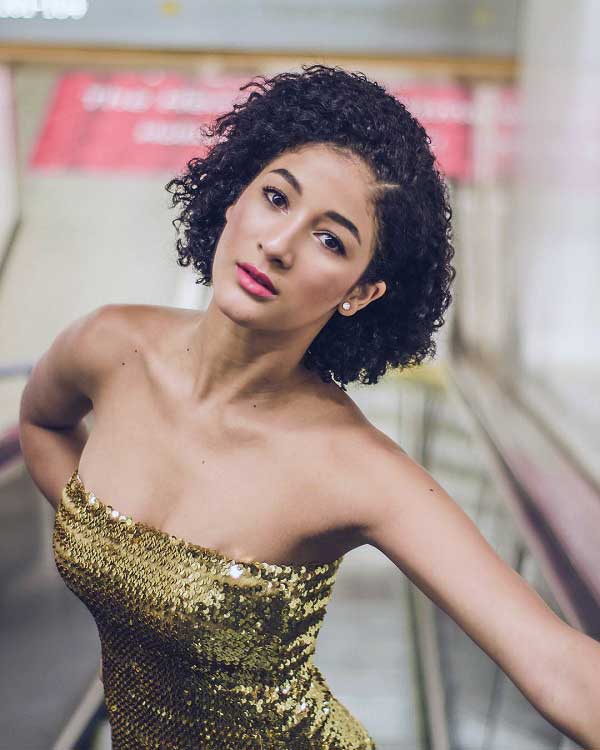 Featuring neck-length hair, this style has a lot of curls with small diameters draping down like waterfalls. With a center part, thick volume and loose curls, this style is gorgeous on natural hair.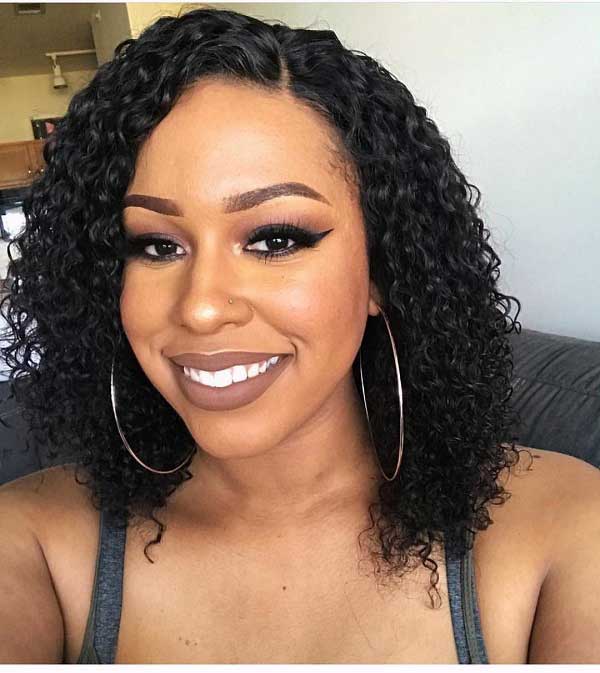 You can say this is a longer approach to the previous hairstyle. With pixie curls, moderate hair thickness, and a side part, this look draws attention to facial details like so.
10. Ear Length Bob For Short Curly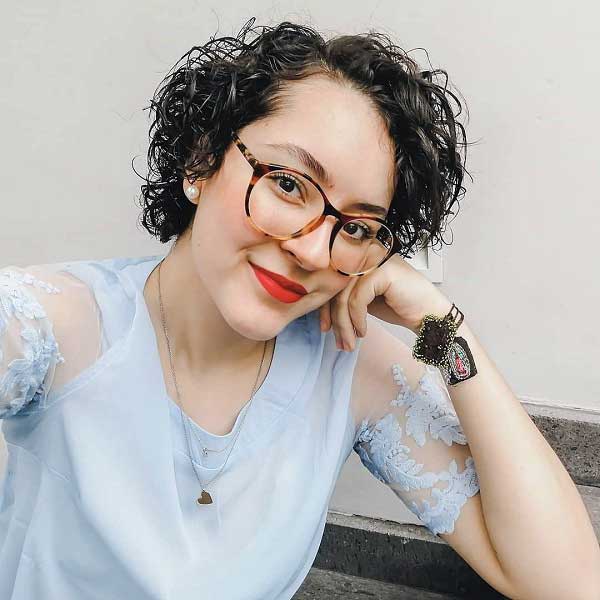 Bobs can work on different hair types regardless of the length. Here is a style with ear-length short hair. This short bob hairstyle is side-parted and even has accompanying curls. Very practical and beautiful.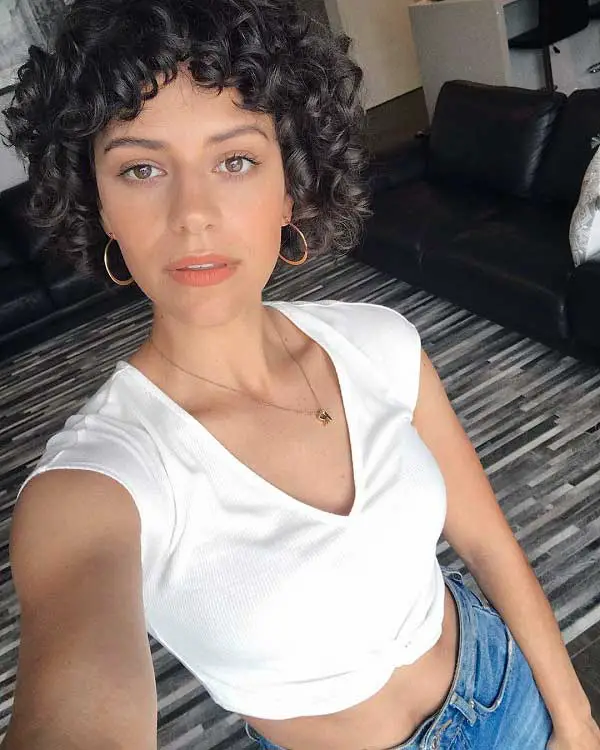 Curls can be associated with short hair too. This look features pockets of firm curls engulfing the hair and forehead too as the style has bangs which rest on the forehead.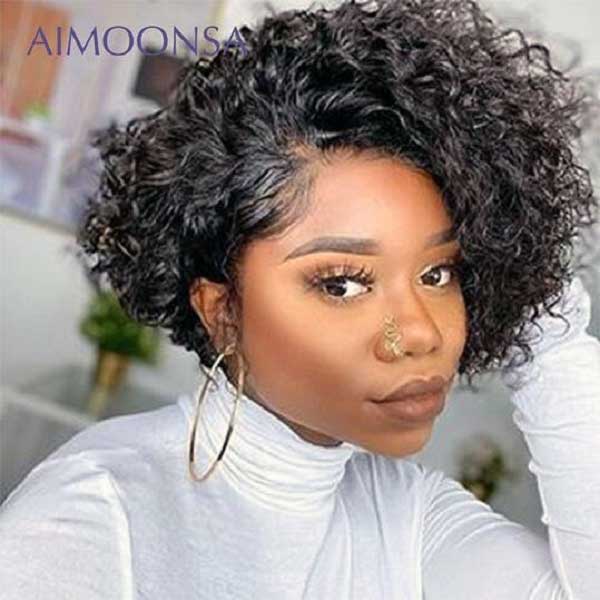 There's a lot of curls and volume to work within this ear-length hairstyle. The hair here is given a pixie-style haircut but with visible and thick curls. The laid down baby hairs is the much needed finishing touch to this masterpiece.
11. Very Short Curly Bob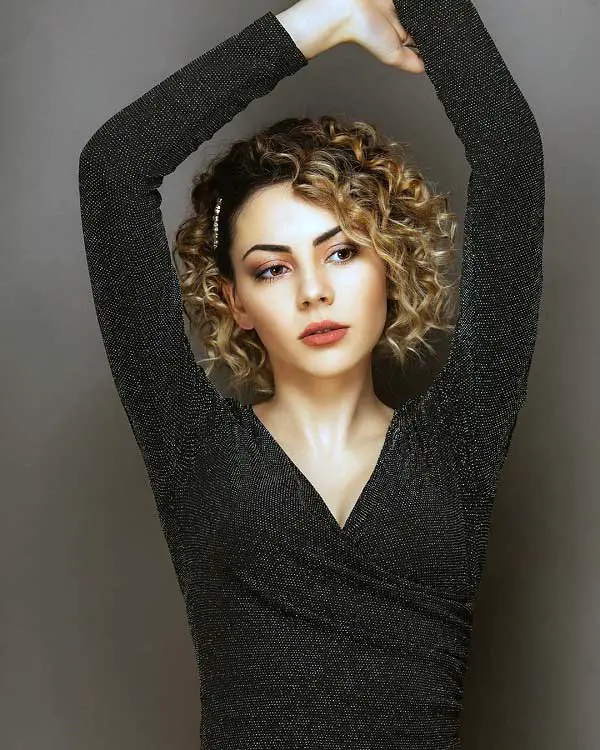 Curly bobs come in short lengths too and this particular approach is of neck-length with blonde highlights. This side-parted look has a lot of definition with its curls as well as choppy ends.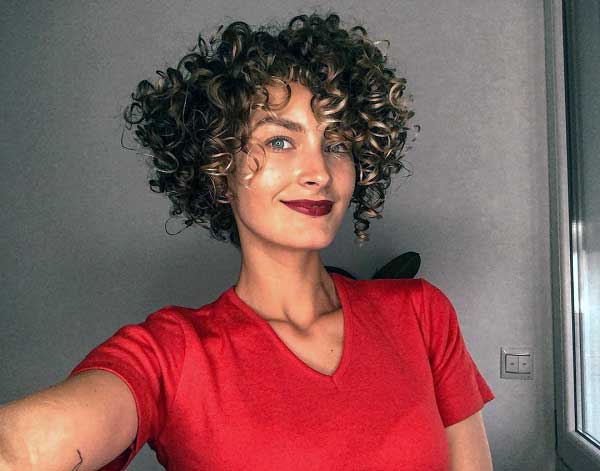 With curls on every side of this hairstyle, it can be hard to see its shape. This short curly bob hairstyle is of ear-length and has a lot of bouncy curls and thickness too.
12. Short Curly A Line Bob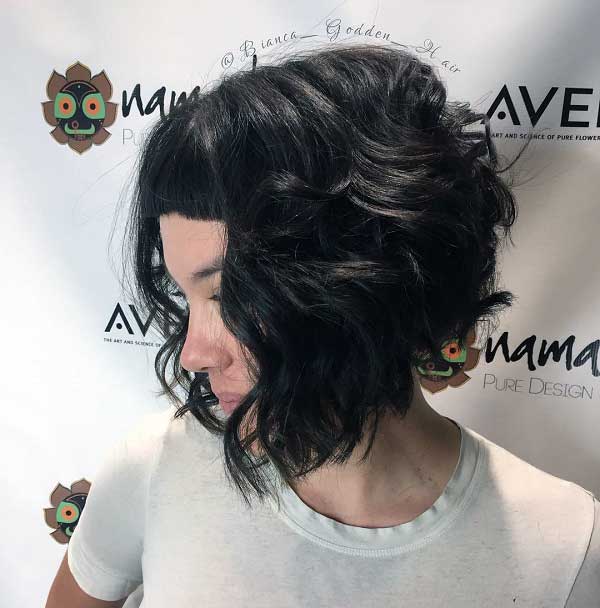 This curly bob approach is done with fine hair and even comes with straight short layered bangs. The curls here are loose, the style is A-line and the bob is pretty defined.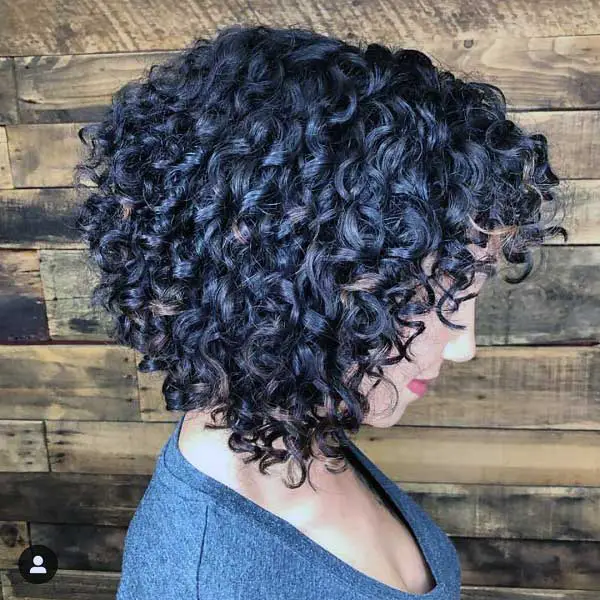 This A-line bob has a whole lot of curls. These curls are thick, layered, and well defined. The hairstyle also has accompanying curly bangs that rest just on the forehead.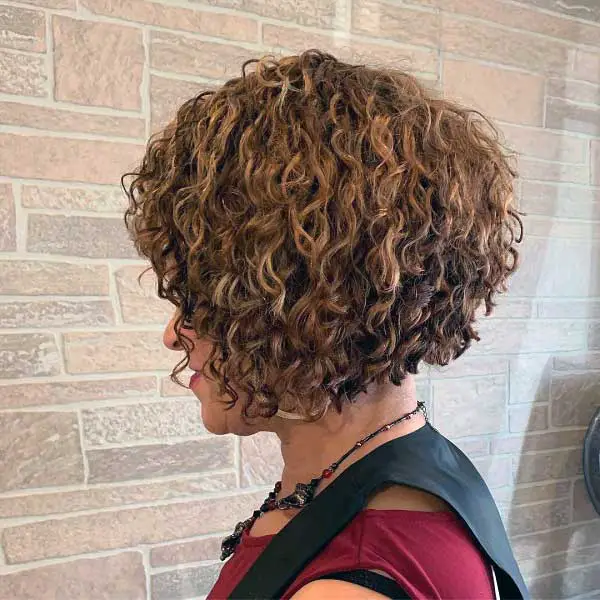 The curls in this look are much thinner than the previous ones. However, despite its thin volume, it's still achieved with short-length hair with bob bangs that commence at the center of the head.
13. Short Curly Asymmetrical Bob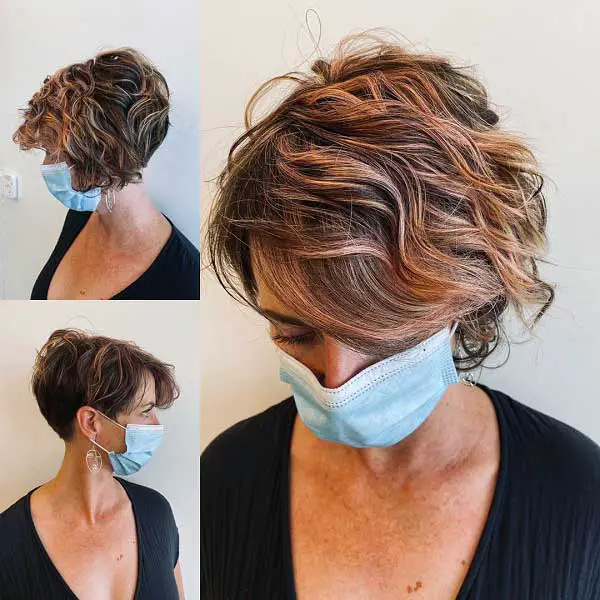 Asymmetrical bobs are always flattering for a lot of women. This one features very short hair, loose curls, and thickness even as it's of ear length and pixie cut style.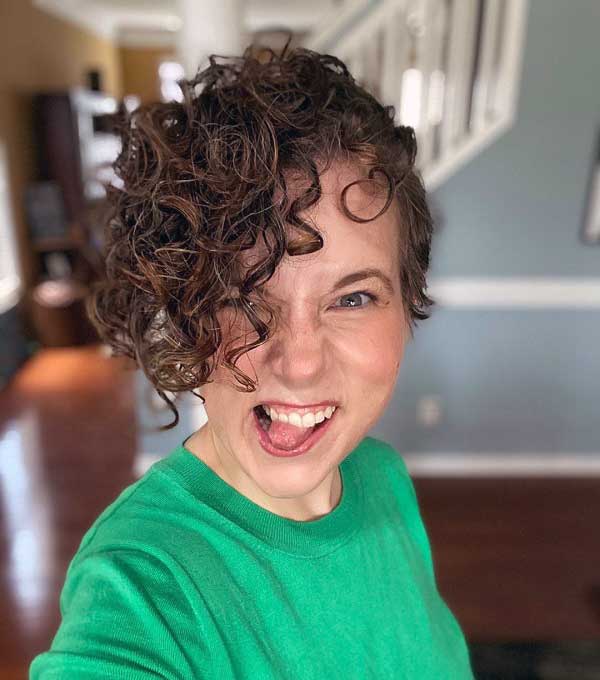 This asymmetric bob approach features side bangs and a pixie cut. It also comes equipped with thin bouncy curls and a lot of brunette. This style is somewhat high maintenance.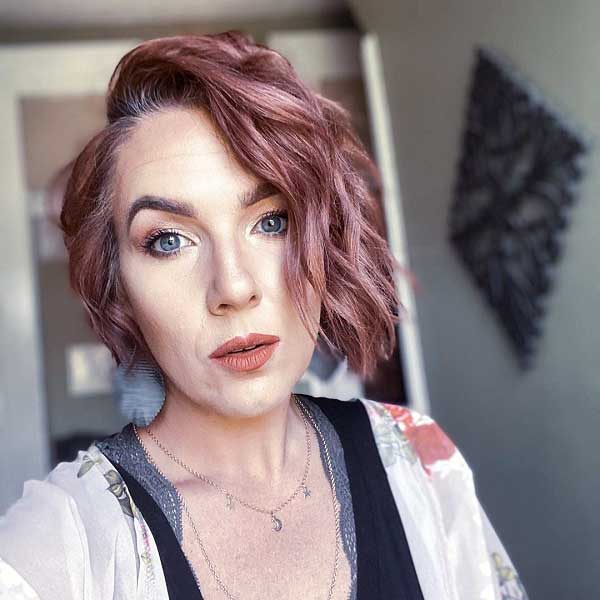 The curls in this asymmetric bob style are very loose and wavy. The style is also side-parted with choppy ends and of ear length. This approach to the style is easy, practical, and low maintenance.
If you're reading this, you must have gone through the lot and seen what each style has to offer. With the many approaches to the different styles highlighted, one can definitely find a short curly bob hairstyle or two that appeals the most to them out of the plethora highlighted.