Having a round face is a blessing considering tons of things. You can try new hairstyles and outfits and look cute all the time. Though some hairstyles might not suit you, still you have tons of options. Short hair is one of the hairstyles that any round face woman can try.
So, how to find the best low maintenance short haircuts for round faces? Well, that is something debatable. But we have found out the most exclusive styles with short hair that you can match with your round face.
If you never have even tried short hair, after checking the list, you will start feeling interested. Check them out.
Top 30 Low Maintenance Short Hairstyles for Round Faces
We have checked like 100 short hairstyles and finally chosen only 30. Each of these styles is picked because they look super cool.
1. Low Maintenance Short Hairstyles For Round Face And Thick Hair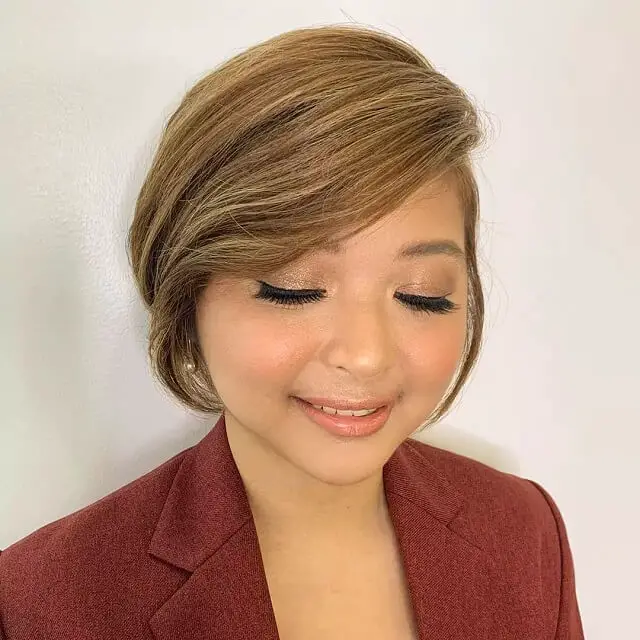 Did you get thicker hair? Then you are lucky and you can try almost all the short hairstyles. As you can see in the image, you can sweep the hair to a particular side and look cute. Add your unique variations in the cut if you want.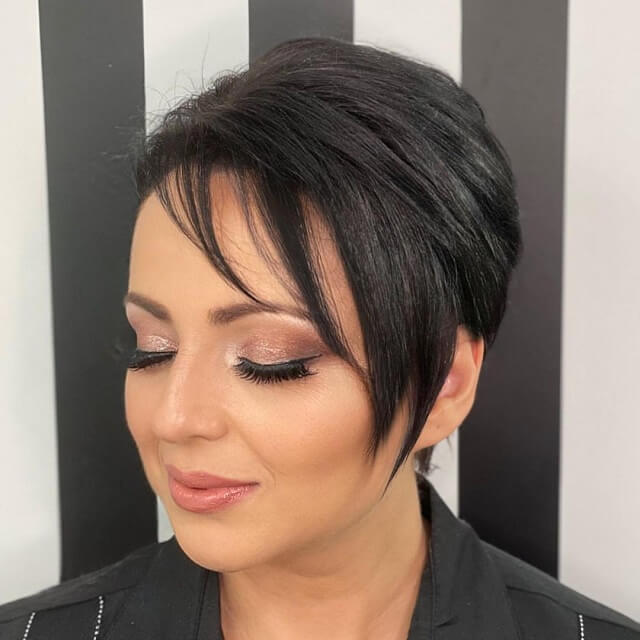 Got natural black hair? You are in the mid 40? Then you are good to go for this hairstyle. It will save lots of time when you are getting ready for work or an event. Get an angled cut on the ending and side part of the hair – that's all you need.
2. Short Haircut For Round Fat Face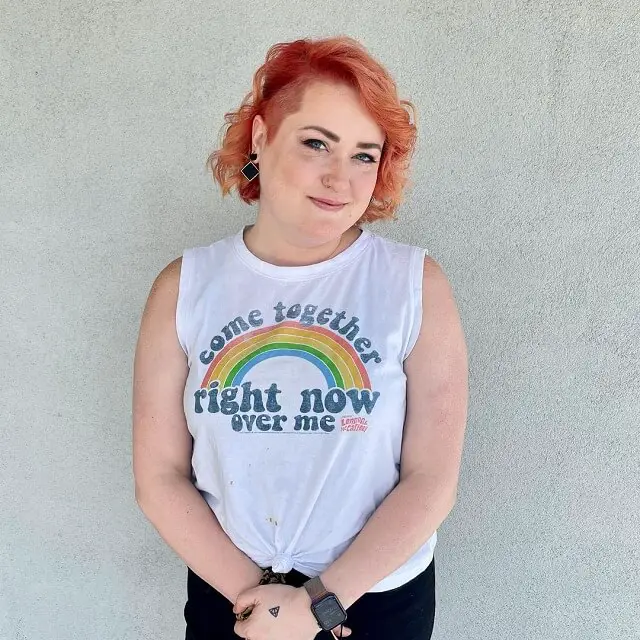 If your face looks fat, you are on the lucky side. You can actually rock anywhere with a super cool short hairstyle. So, you need to get an undercut or under-shaved hairstyle while the rest of the hairs are shorter. Apply some hair dye if you feel like it.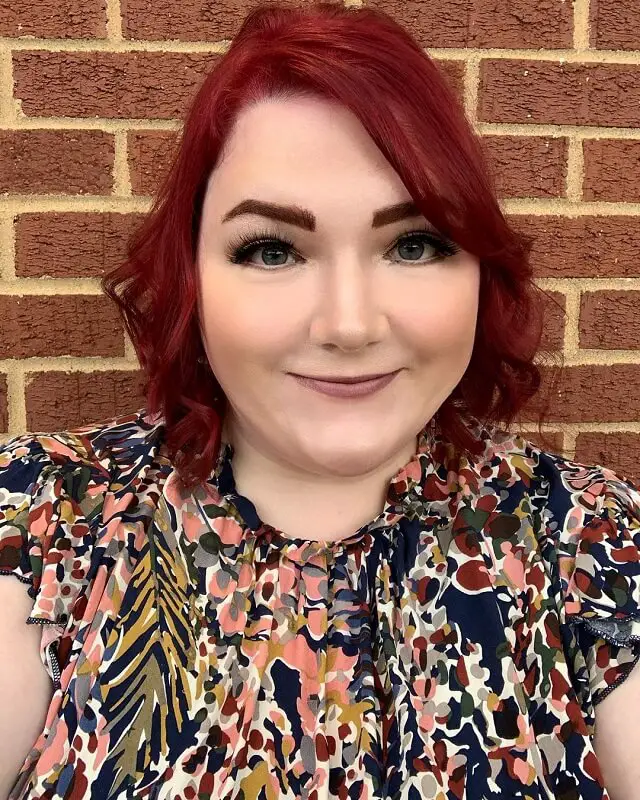 Thicker cheeks and don't know how to make them look thinner? No issues! All you need is a short hairstyle with side bangs. Also, apply a golden or brown hair dye all over the scalp. Keep the hair length up to the neck and side part them – you are ready to rock.
3. Short Hairstyles For Round Faces And Thin Hair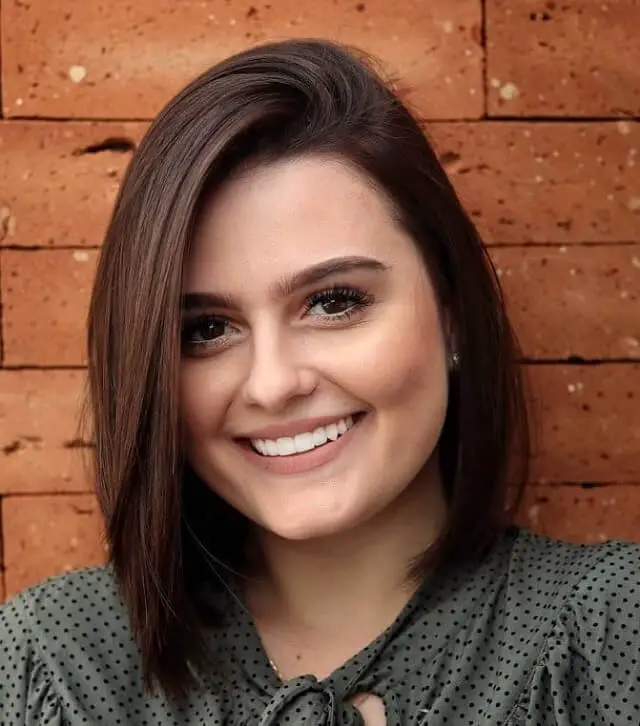 Thin hair is not an issue if you know how to dress it. Just check out the image and what do you see? Did you find there is a higher hair volume? Well, that's an illusion created by a layered haircut. Instead of being too short, keep the hair length medium and look great.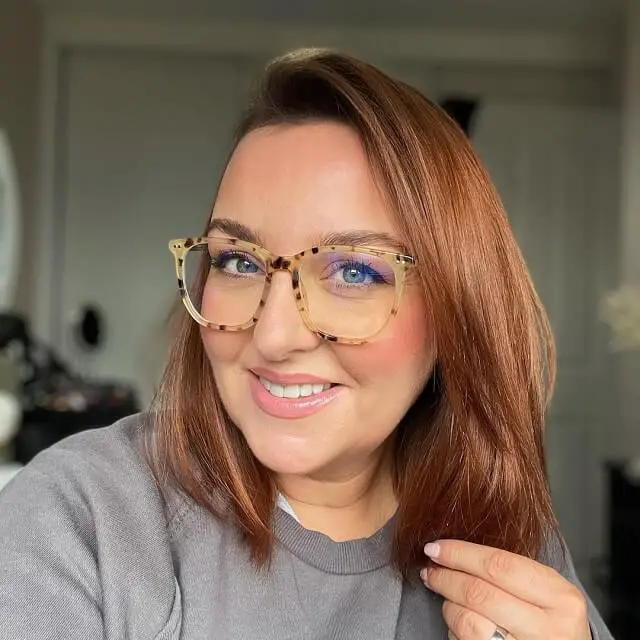 Covering the forehead is not a big problem if you have a round face. Just get a mid-length haircut with mid-length. Now side part the hair in a way so that it covers one of the sides of your large forehead. If you wear prescription glasses, it's a plus.
4. Double Chin Short Haircuts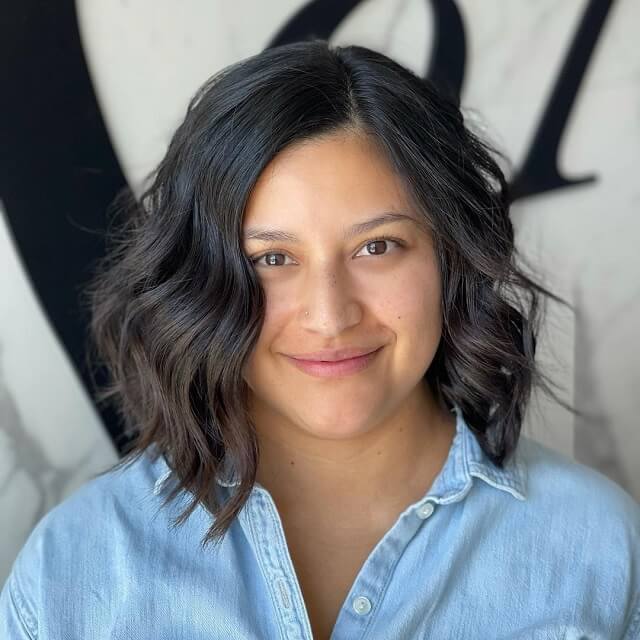 What if I tell you that you still look great with your double chin? Yes, it is possible if you cut your hair in a shorter length and dress it in the wave style. Side part the hair from a bit of mid-scalp. It gives the illusion of a thinner face.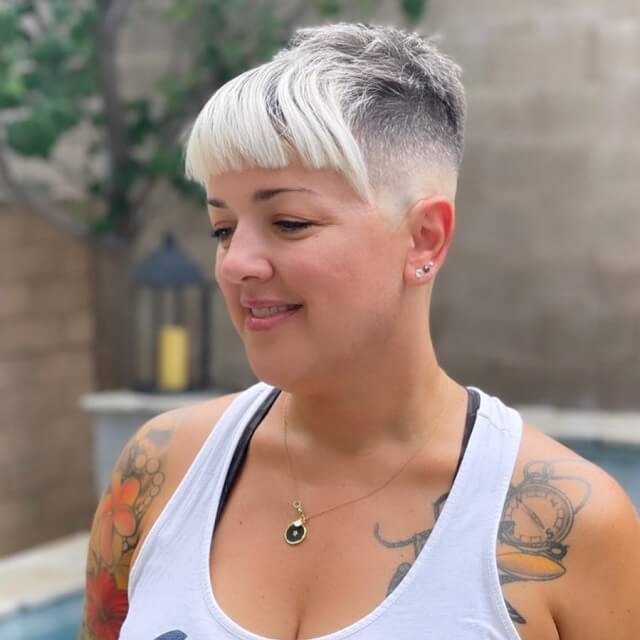 If you are over 50 and want to have low maintenance haircut, get this one. Under shave the hair and keep the hair like a bob cut. The front hair should be a bit extra long to come over half of the forehead. Now you are ready to look younger than your original age.
5. Short Haircuts For Curly Hair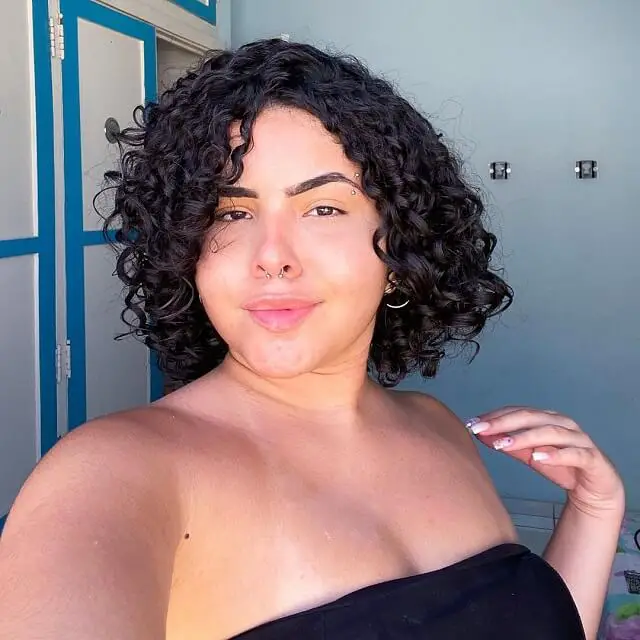 It's hard to maintain curly hair. But with a round shaped face, you can keep the hair length small so that it takes less effort to dress. The cut will be minimal and simple and the length up to the neck. Now either side part the hair or let them stay in freestyle.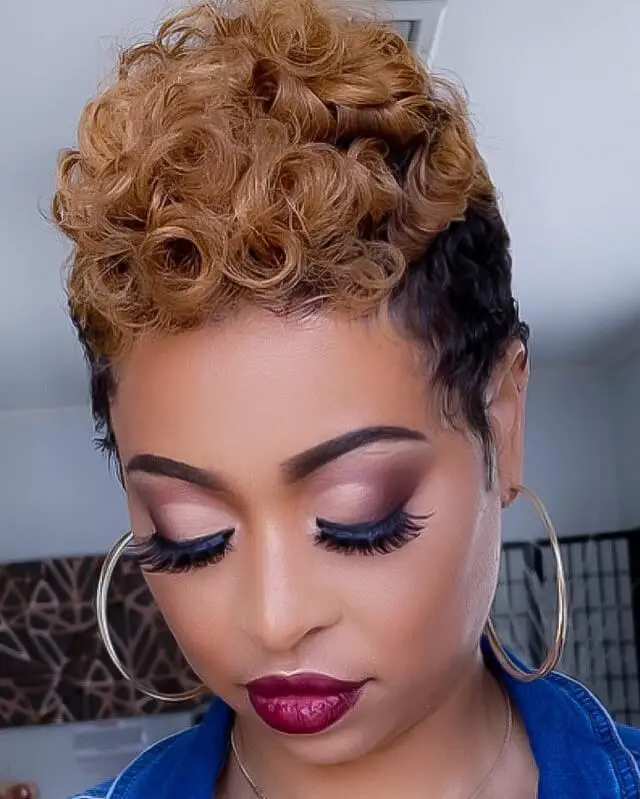 Does your face look fatty? You can turn it into a cute look with the short hairstyle you are seeing in the image. For uniqueness, try some hair dye only to the mid-area and let the rest of the hair remain natural.
6. Round Face Pixie Cut For Short Hair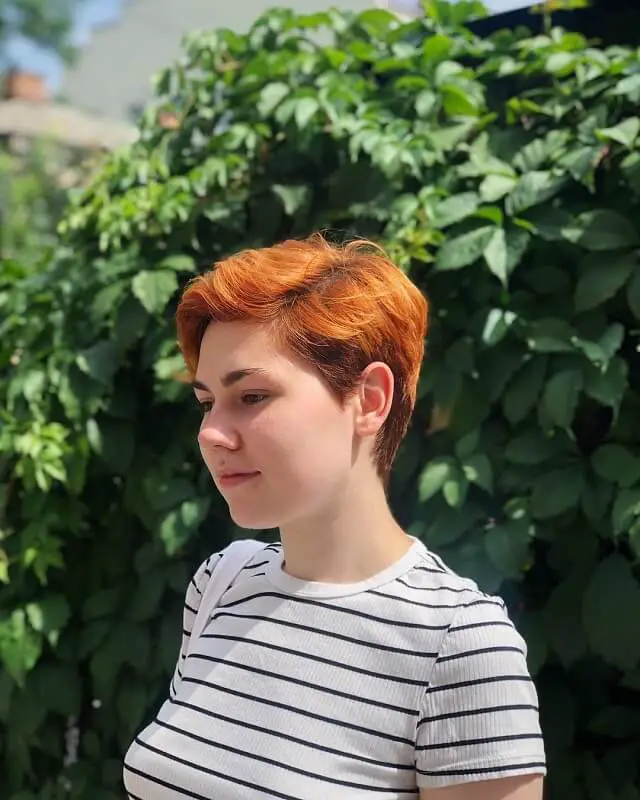 Thick hair with a round face is the best combo to have a pixie cut. Keep shorter hair length and it will be easy to maintain. You don't even have to apply any hair product to set the hair. Simply brushing after a shower would be enough.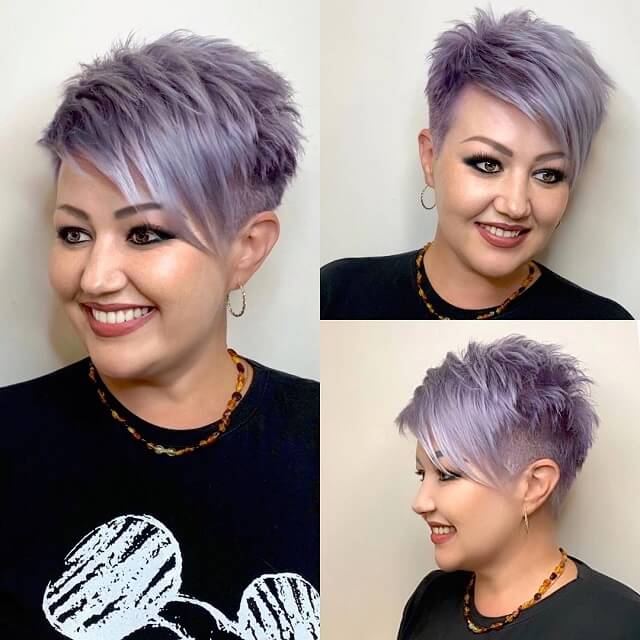 If you are trying to look unique, this one is perfect. Here the pixie cut won't be like a conventional one. Instead, the hair ends will be in an angled way and also undercut side hair. Apply unique hair dye like purple, red, violet, etc.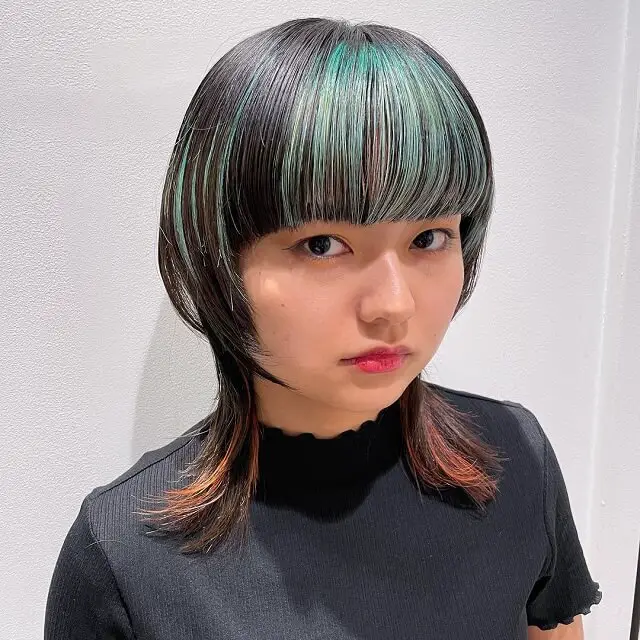 In Asian faces, bob cuts always suit. On top of that, if the face shape is rounded, it looks stunning. You can keep the frontal hair up to the end of the forehead and let the rest of the hair go up to the neck. Highlight the hair with multiple hair dyes.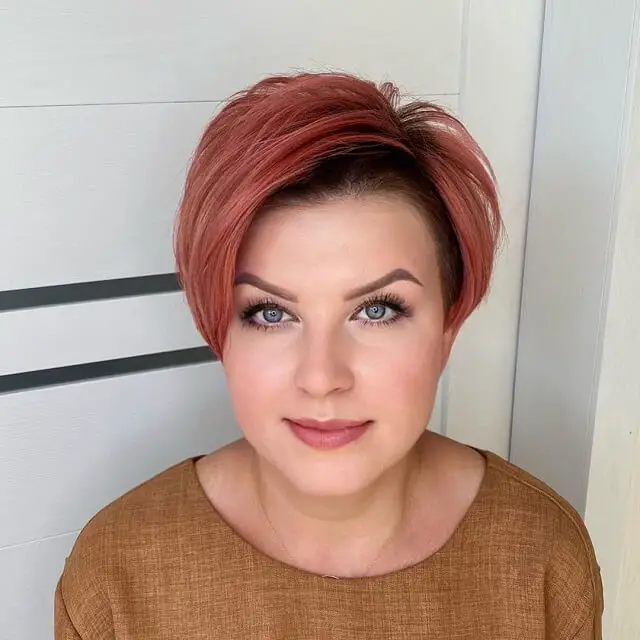 This one is for western faces with rounded shapes. For this one, you can undercut the side hair then cut the rest of the hair symmetrically to the ear height. Side part the hair from mid-scalp looks spectacular. Try hair dyes with a unique color for variation.
8. Low Maintenance Haircut For Chubby Face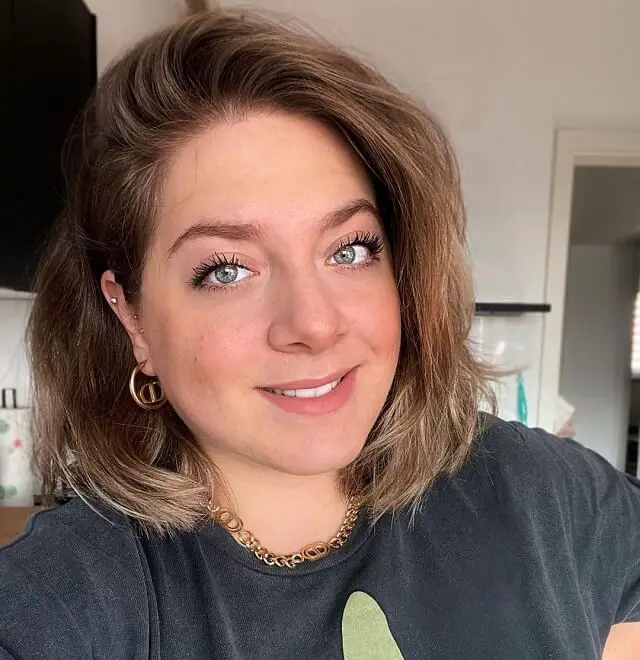 Has anyone ever told you that you have a chubby face? Well, you can actually turn it into something cool by getting a short hairstyle. The cut will be easy to maintain and easy to dress. Just keep the length up to the neck and let them remain in a messy look. Brush the hair straight back and you are ready for all events.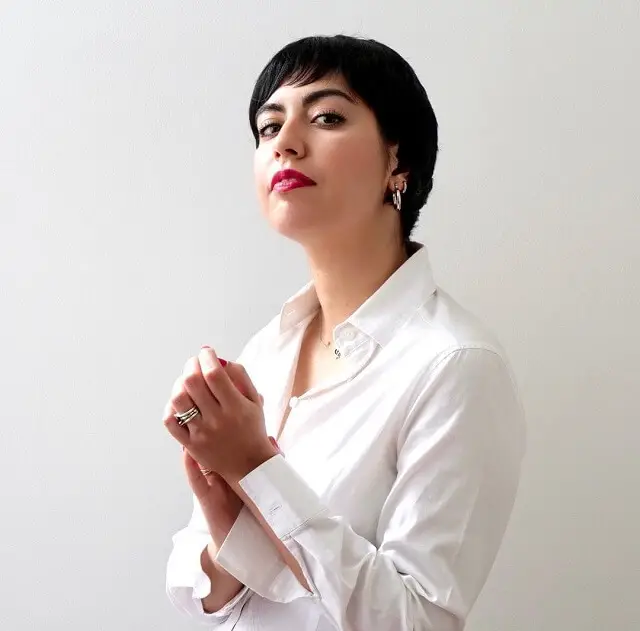 If you are a working mom who can hardly manage time for hairdressing, this one's for you. Cut your natural black hair in a length so that it doesn't cross more than the forehead. Now brush and sweep the hair from one side. You can also try the emoji cut if you wish.
9. Short Wavy Haircuts For Round Face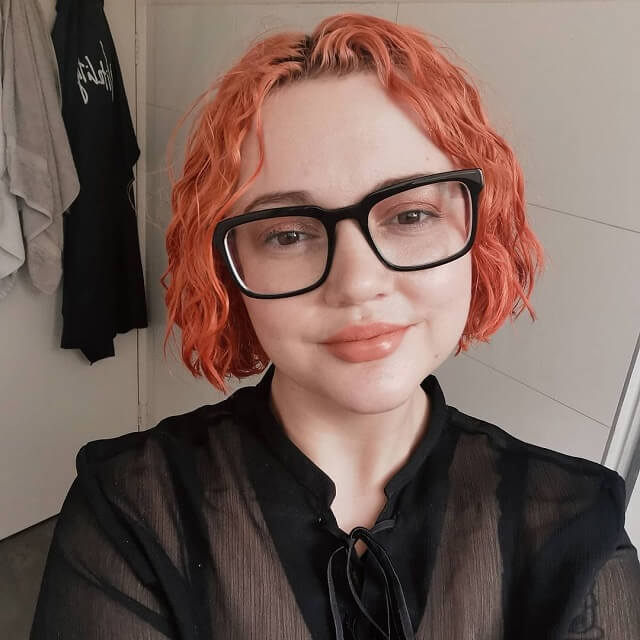 Did you just notice that your hair is thinning? Well, you can still look marvelous with a short haircut with wavy hair. Tell your hairstylist to cut the hair to a length so that it can cover a portion of the forehead. Then side part the hair and see the mirror – you will find a super cool woman.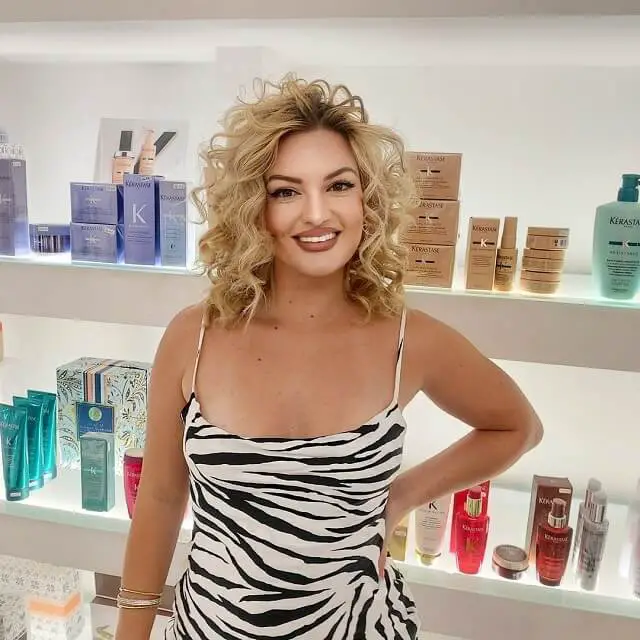 Whether you have naturally wavy hair or you want to give it a wavy look – with a round face, you can do both. It takes almost zero maintenance that you can always be ready. Mostly suits for blonde, but you can try for black hair too.
10. Short Hair For Round Face Asian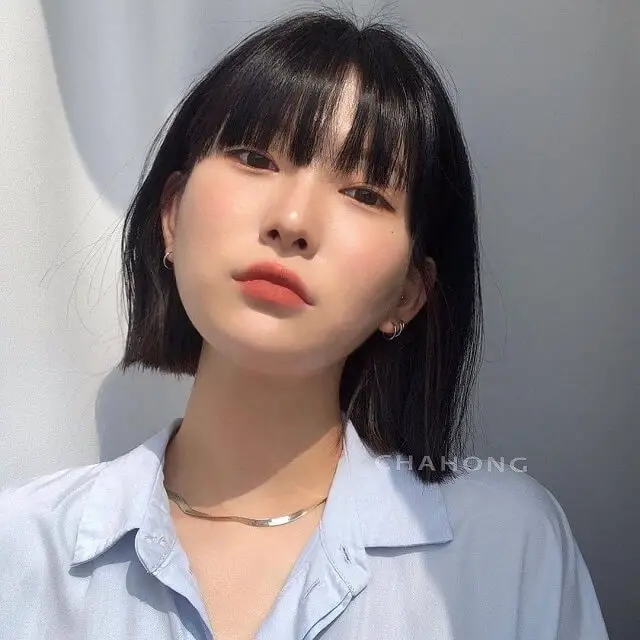 Round and oval-shaped faces are most common in Asia and the good thing is, short hair looks great on their face. If you are one of them who wants to look stunning, try out this. Get a chopped cut in the front and cut the rest of the hair in a medium length. You can then simply brush the hair as it is and still look decent.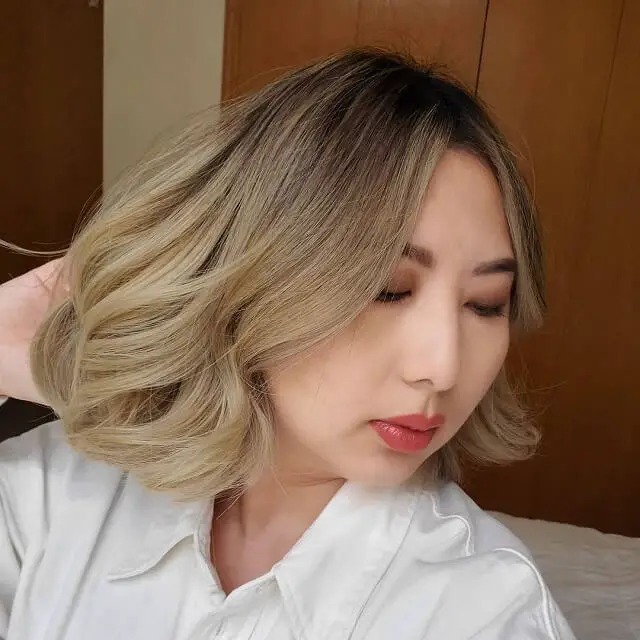 With a heavy rounded face, you can try short hair. However, it won't be too short. The hair length could go either to the neck or up to the shoulder. Must straighten the hair to achieve a good look.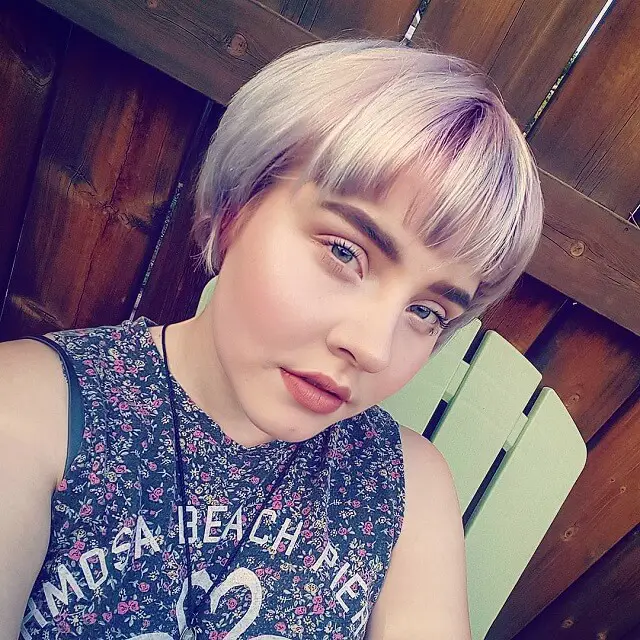 Bangs with short hair are the best way to go when you don't have much time for hair maintenance. You can try it on a round face too. Just make sure that you are keeping the hair length shorter and getting a chopped style in the frontal area.
12. Short Hair Cut For Round Face Black Woman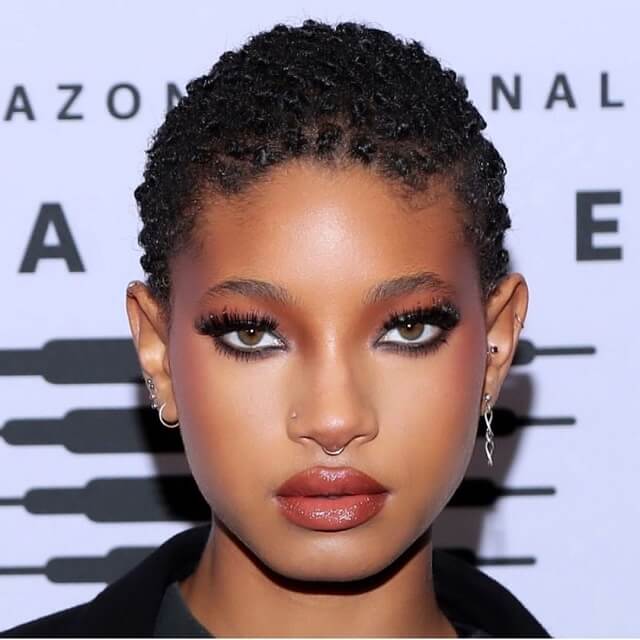 Black women can look great with curly hair. All it takes is keeping the hair short and brushing it in the right way. As you are seeing, you need to keep the hairs almost in size one. Try smoky eye shadow to highlight your face.
13. Short Haircut With Glasses For Round Face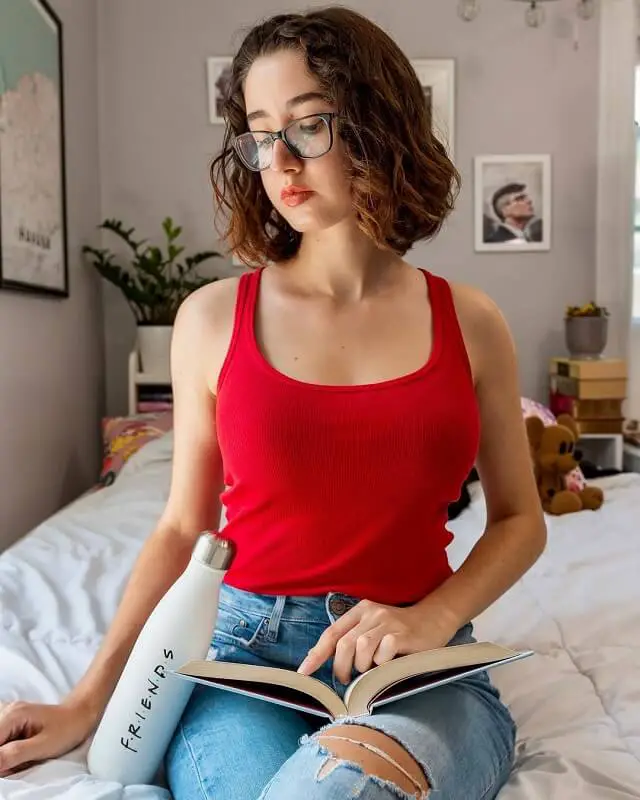 Wearing prescription glasses is not fun or something cool. But you can still have a cool look with this shorter haircut. Tell your hairdresser to keep the hair length up to the neck level. Now brush the hair straight back, but let them remain a bit messy.
14. Low Maintenance Short Shaggy Haircut For Round Faces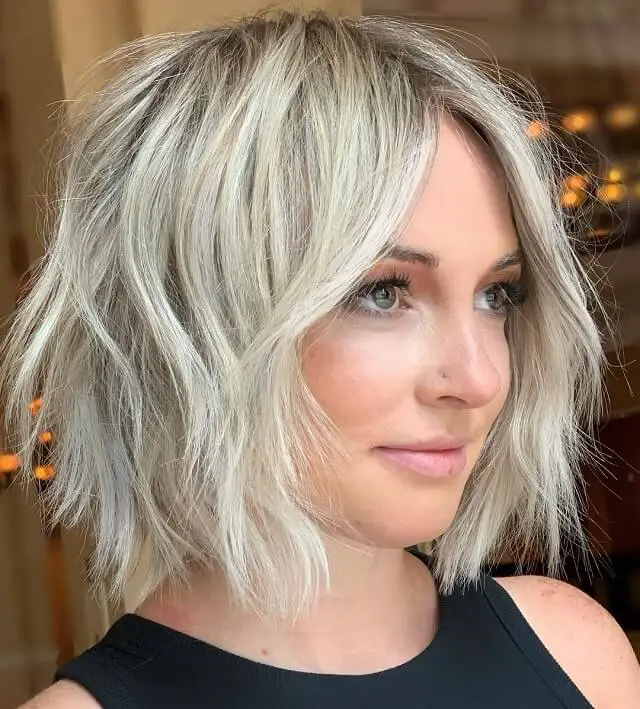 Blonde hair can look great with short hair if the cut matches the face shape. With a round face, you can get the messy bang hairstyle. Give a wavy look to the hair to bring some uniqueness. Only parting the hair would be enough for any event. So, it is going to be a huge time-saving haircut.
15. Short Hairstyles For Frizzy Hair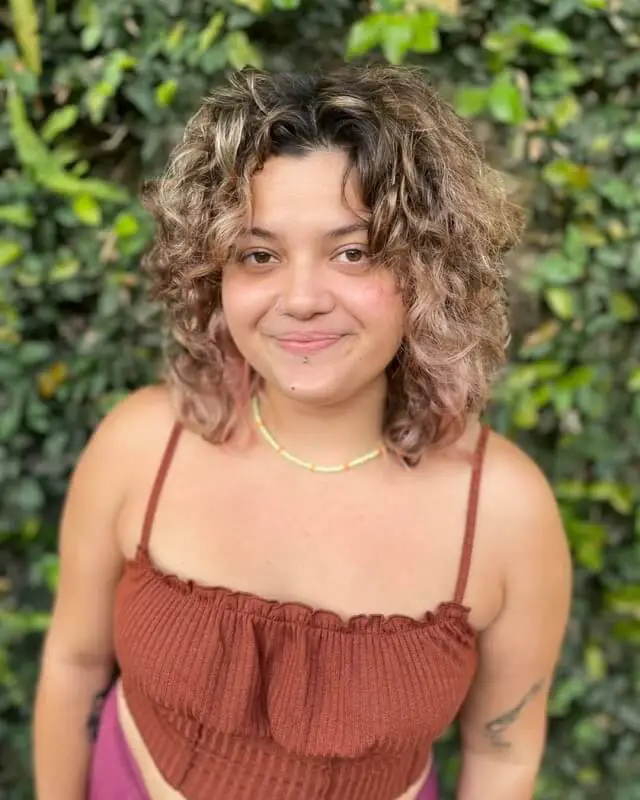 Frizzy hair is not always a bad thing. Especially, if you can keep the hair shorter, it looks good with a round face. Try to cut the hair with medium length and then keep the natural mess vibe. Side part hair from mid-scalp and that's the perfect look.
16. Low Maintenance Curtain Bangs For Round Faces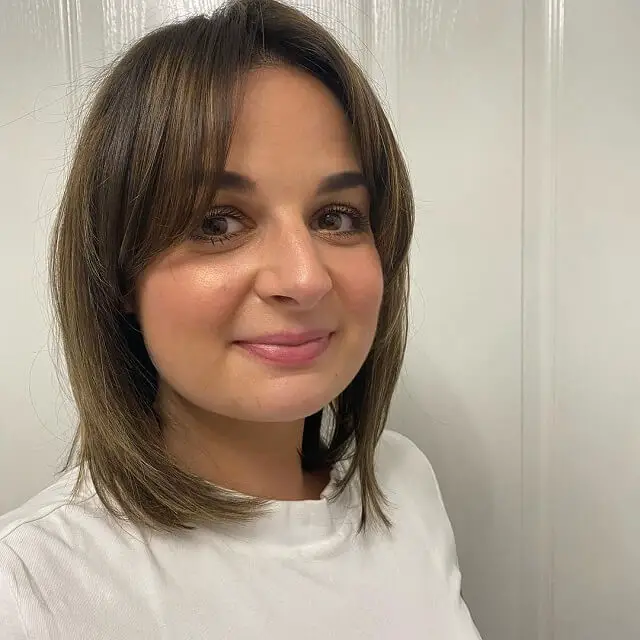 There is a misconception that curtain bangs only suit longish faces. The truth is, it looks good on a round face too. Get the curtain bang and give an angled cut in the hair ending. This cut allows one to cover a large forehead effortlessly.
17. Short Natural Haircuts For Black Females With Round Faces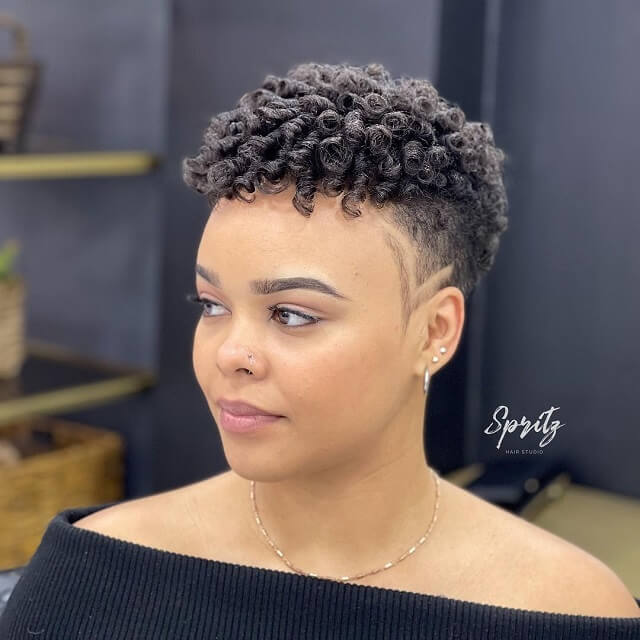 Want to stand out from all other women? Then you must try this haircut on your natural black hair. A curly look is not an issue for it. Keep the sides either undercut or under shave and that's all. It is the easiest haircut to get and doesn't take any effort to maintain.
18. Layered Short Hairstyles For Round Fat Faces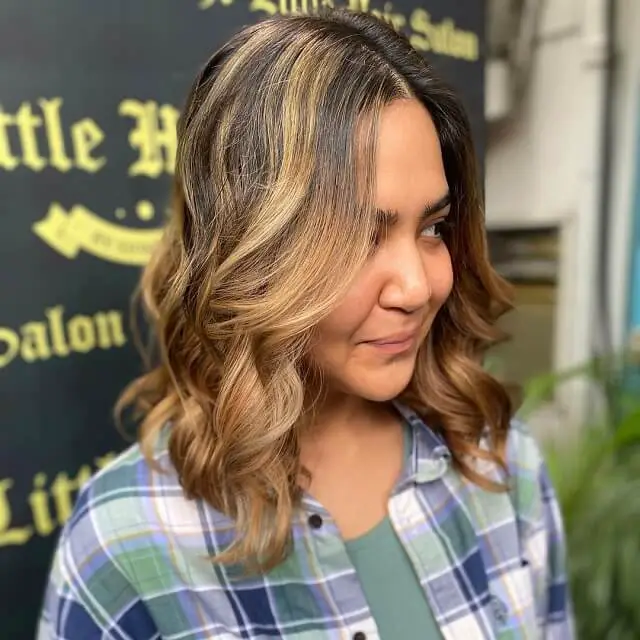 Round and fatty face? Don't know what to do in your hair to look better? Then you should get a layered haircut, but with a shorter length. The cut will create an illusion of a thinner face. Just cover half of the cheek with your hair.
19. Low maintanance Short Hairstyles For Over 50 With Round Face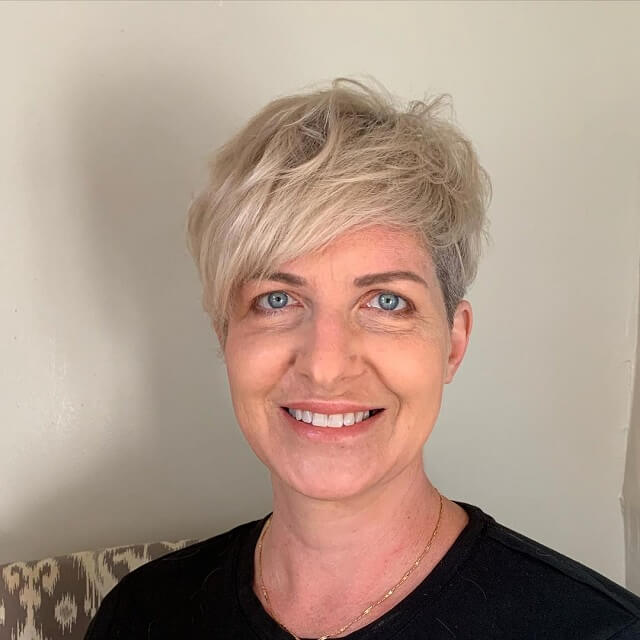 When you are getting older, you may not feel like getting a fancy hairstyle every day. So, you can try this small hairstyle, which looks great for a round face. You will get two benefits – look younger and no hassle of maintenance. It suits both blonde and natural black hair.
Recommended: Hairstyles For Overweight Women Over 50
20. Short Hairstyles For Over 60 + Round Face And Glasses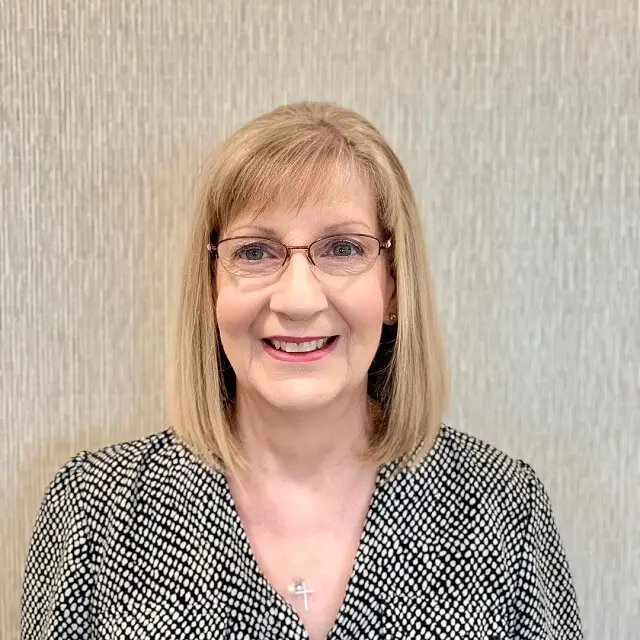 Getting glasses after 50 is common. If you are now at sweet 60 and want to bring some changes to your look, get this short hairstyle. You can easily cover the receding hairline in this style and the cut matches with glasses. Get angled cut in the hair ends if you want.
Final Words
So, you have the complete list of all the trending low maintenance short haircuts for round faces. Based on your preference, get any of the above cuts. Try to keep it simple and consult with a professional hairdresser. If you find any particular look that suits you, try to stick to it.