K-fashion is a rapidly evolving arena of the fashion world. From dangerously close fades to curly perms, the men's hairstyle trends in fashion have been nothing short of revolutionary. There are of course, seasonal trends that come into play. But, Korean haircuts for men focus more on their bone structure and enhance their features.
It is all very strategically executed to give you a final effortless look. When you search for Korean men's haircuts, we are sure you are faced with all sorts of search results, which should happen since Korean male hairstyles change so often and frequently.
However, in this article, we present unique Korean male haircuts that suit every face and fashion style. So, sit back, relax, and browse through the post.
1. Korean Short Hairstyle For Men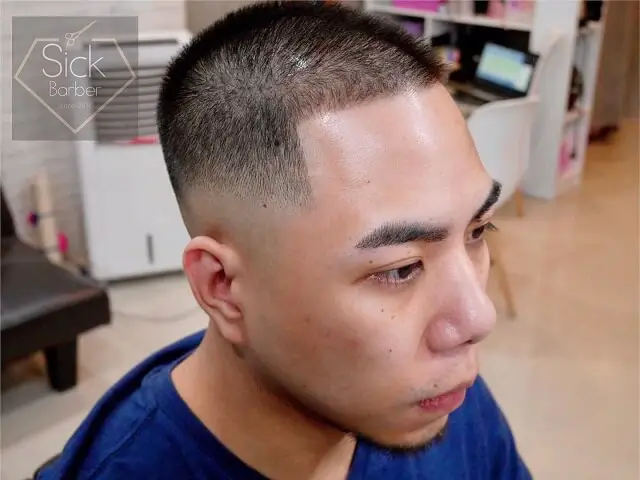 Let's start you off with one of the most timeless hairstyles for Korean men. The short fade is comfortable for hot, humid Korean summers and also incredibly on-trend. If you look at k-drama stars, you will see many of them have sported this look. It lets you experiment with fashion while keeping you comfy. And, who doesn't want that?
2. Long Korean Hairstyle For Men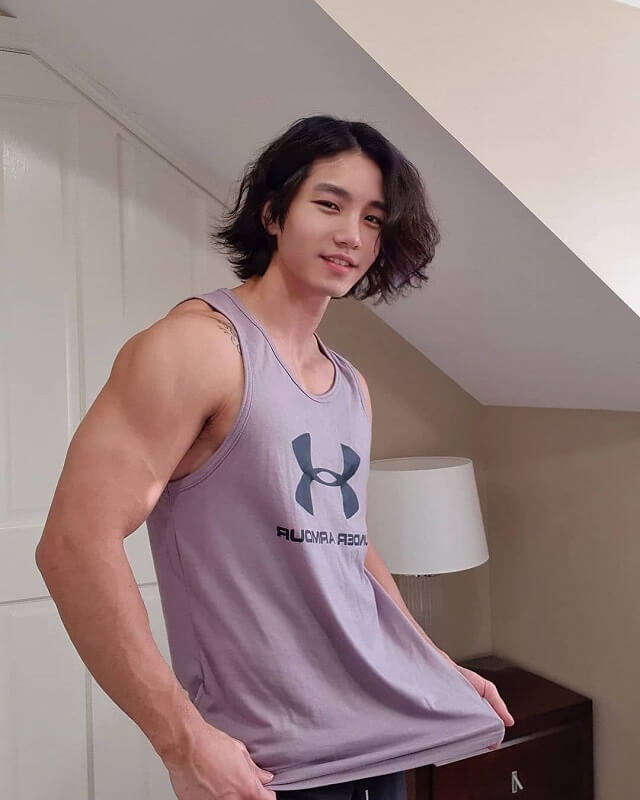 Longer hairstyles have lately been in fashion in the Korean hair trends. Men with sharp features benefit from wavy long haircuts. It softens their features and makes them look more appropriate in casual and business casual clothing.
It can be an excellent haircut for men who don't have strict straight hair. This can be a great choice for men in their early 20s.
3. Korean Haircuts For Men With Round Face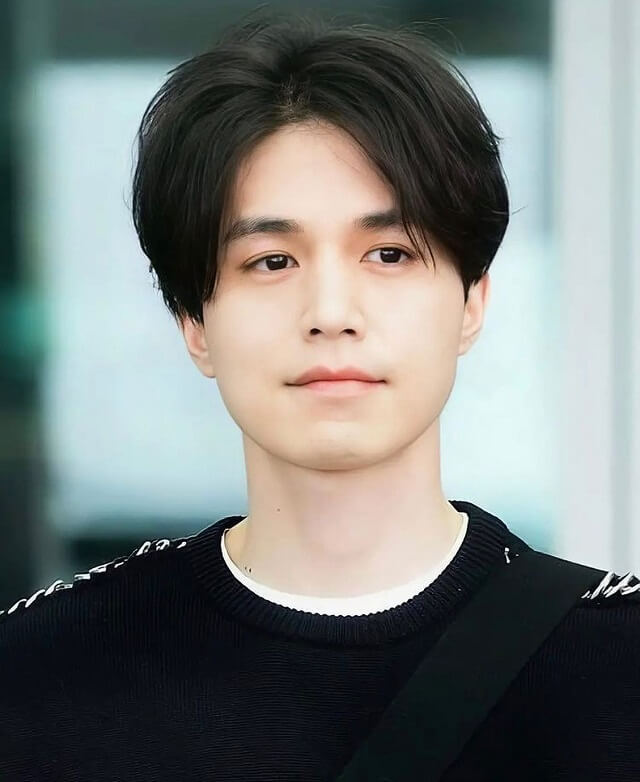 Who said round faces could not look manly? Take inspiration from the effortless Lee Dong-Woo and get a haircut that complements the face shape instead of competing with it.
The ideal face shape is the oval. So when you have a much rounder face, your goal with the haircut should be to narrow down your forehead with a middle part and a length that goes up to the eyebrows.
4. Korean Men Perm Hairstyle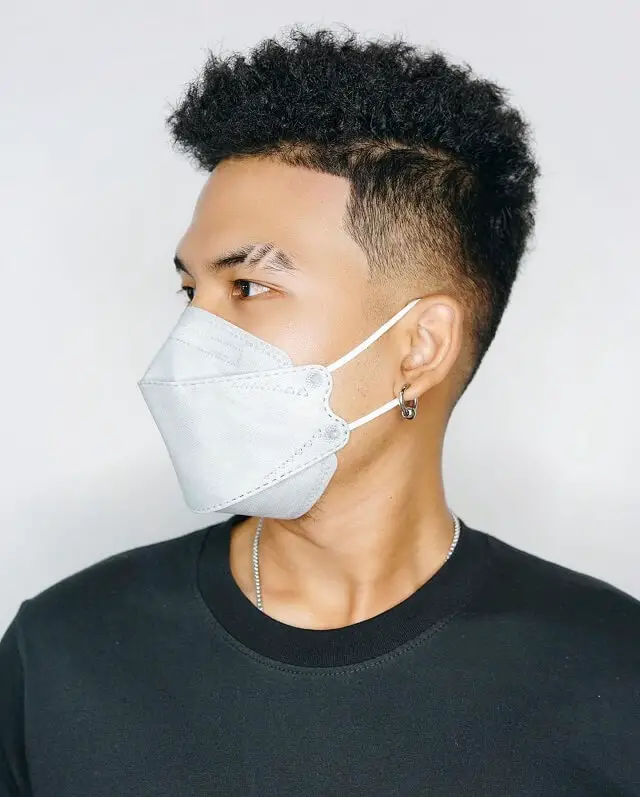 Perms are another great summer-friendly option. Especially since Korean men tend to have finer, straighter hair, a perm can be a great way to spice things up.
5. Men With Bangs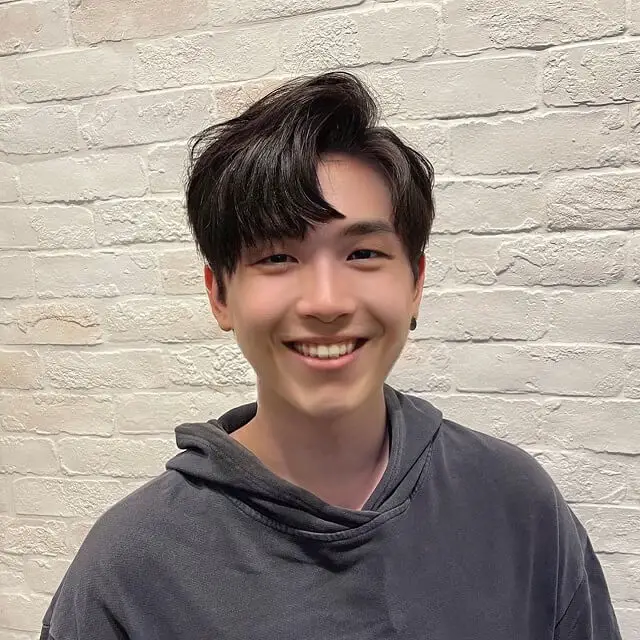 Bangs aren't just for women. Men in kpop have been sporting bangs since forever. Side-swept bangs are a perfect way to spice up a regular fade. If you want to start with a small change, add bangs to your regular haircut.
6. Medium Korean Hairstyle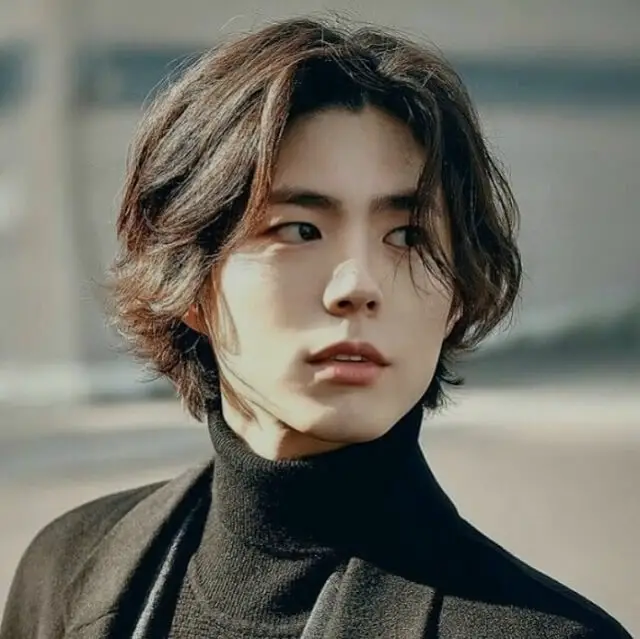 Medium Korean hairstyles are much more laid back and low-maintenance. It can be the perfect hairstyle for spring and winter. If you are trying to grow out a short hairstyle, a medium messy cut is the ideal in between.
While your hair grows, give it some shape and texture.
7. Messy Korean Hairstyle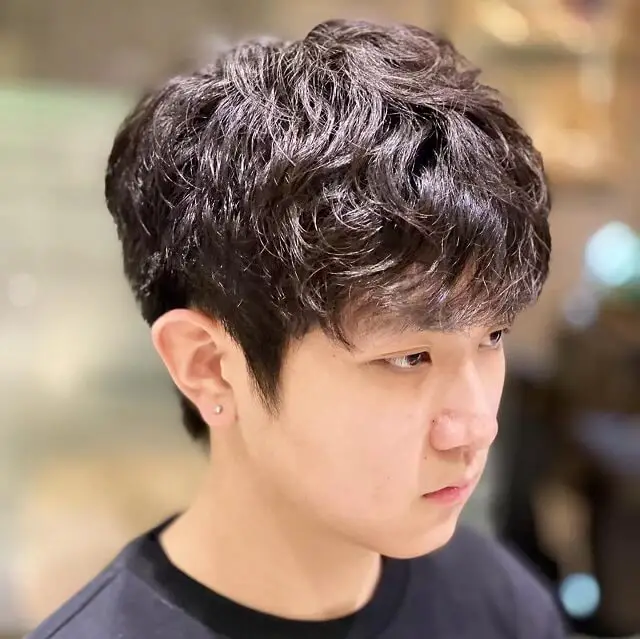 Gone are the days of perfectly straight hair. Everyone is moving towards messy cuts now, especially the younger Korean men. They are easy to maintain, and they look great too.
8. Curly Hairstyle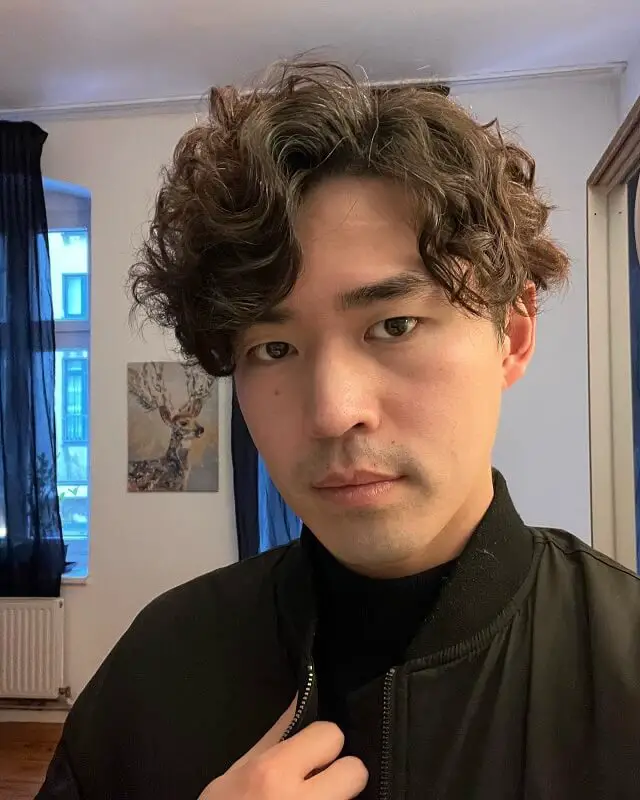 There's a common misconception that Korean people don't have curly hair types. It's mostly because we don't get to see a lot of curly styles in K-beauty. However, they have become increasingly more popular these days.
9. Curtain Hairstyle For Men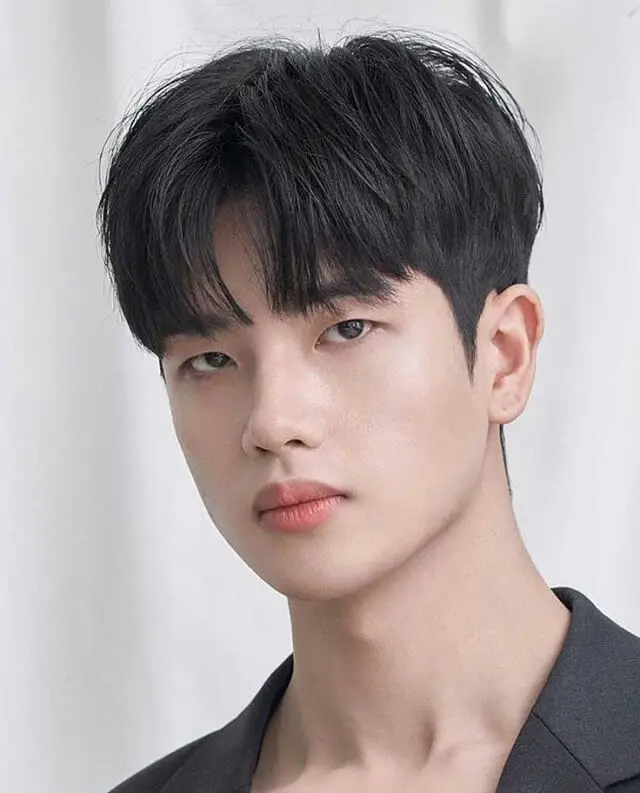 Curtain hairstyles to cover your forehead, so these can be a very clever choice for men with hairline issues. It can give you a youthful look.
10. Korean Fringe Hairstyle For Men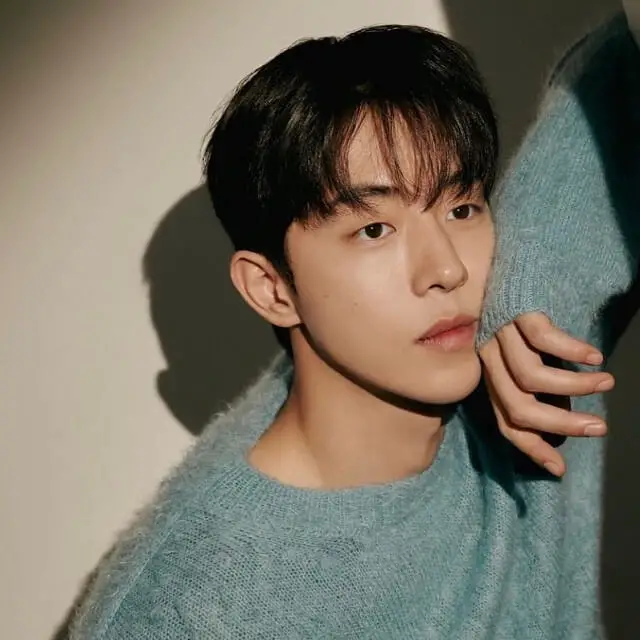 Fringe hairstyles are an alternative to curtain hairstyles, but they are sheerer. You take a thinner section of hair and point cut it to get the desired results. If you think a curtain cut is too big a commitment for you, try a fringe.
11. Korean Hairstyle Men With Undercut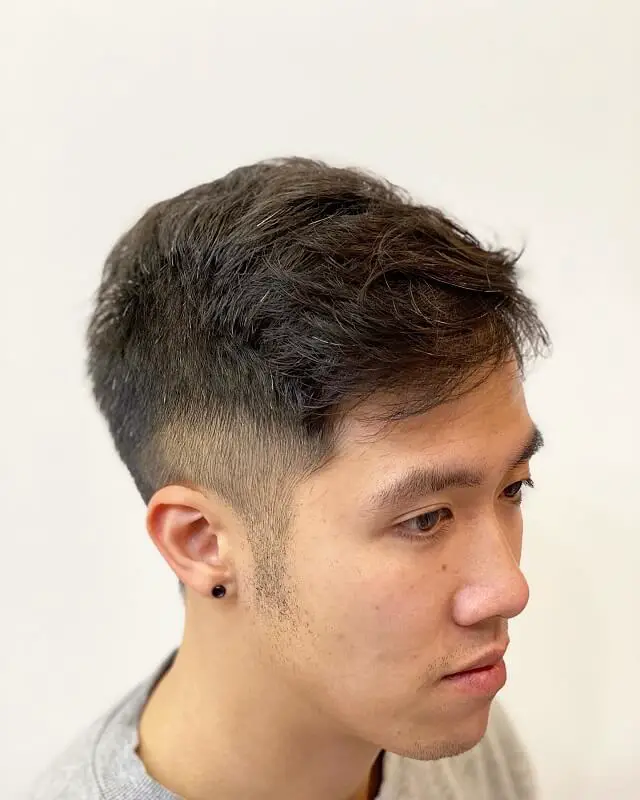 Undercuts aren't very common in Korean male hairstyles, however, they have their appeal. This is the way to go if you want to stand out from the crowd with something unique. Not to mention they make a great summer hairstyle.
12. Korean Wavy Hairstyle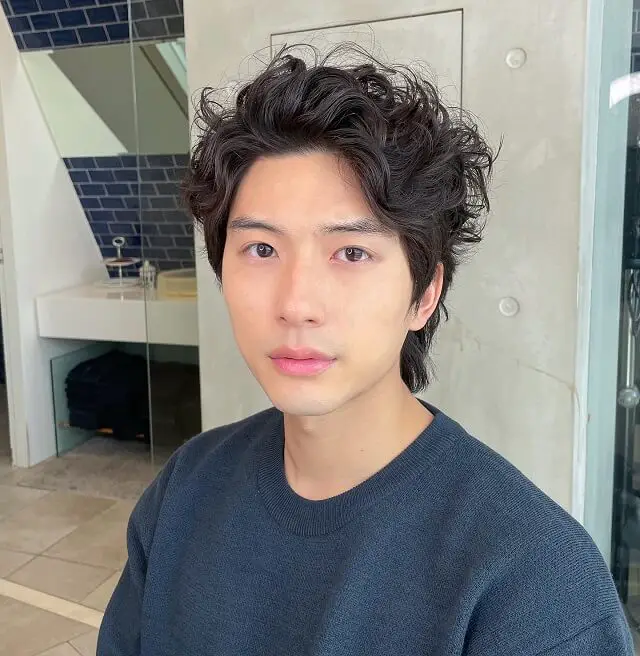 Korean wavy hairstyles are more trendy in younger men. Ever since Jungkook of BTS tries the wavy perm, more and more men are getting these cuts. These hairstyles have something essentially romantic about them. They look very relaxed too.
13. Shaggy French Crop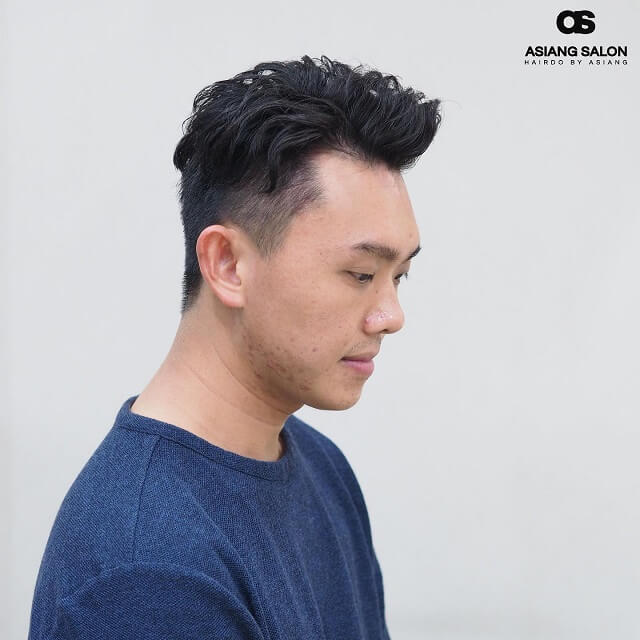 Moving into more complex cuts, we have the shaggy french crop. For this, you need a hairstylist who knows his way around a pair of shears. When done right, they can give you a very timeless look.
14. Middle Part Korean Bangs For Men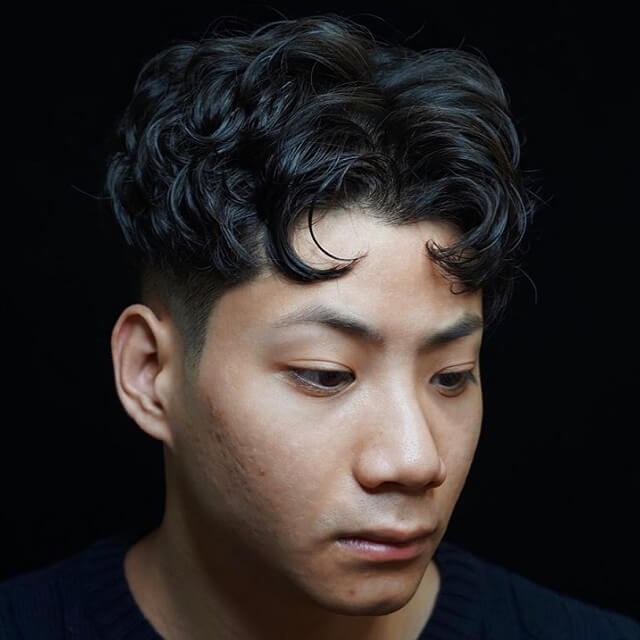 Middle-part hairstyles are probably the easiest to maintain since they don't need such frequent trims to keep their shape. Plus, if you get bangs with a middle part hairstyle, you bring attention towards your eyes.
If your eyes are one of your best features, and you want to highlight them even more, go for this one.
15. Disconnected Korean Hairstyles For Men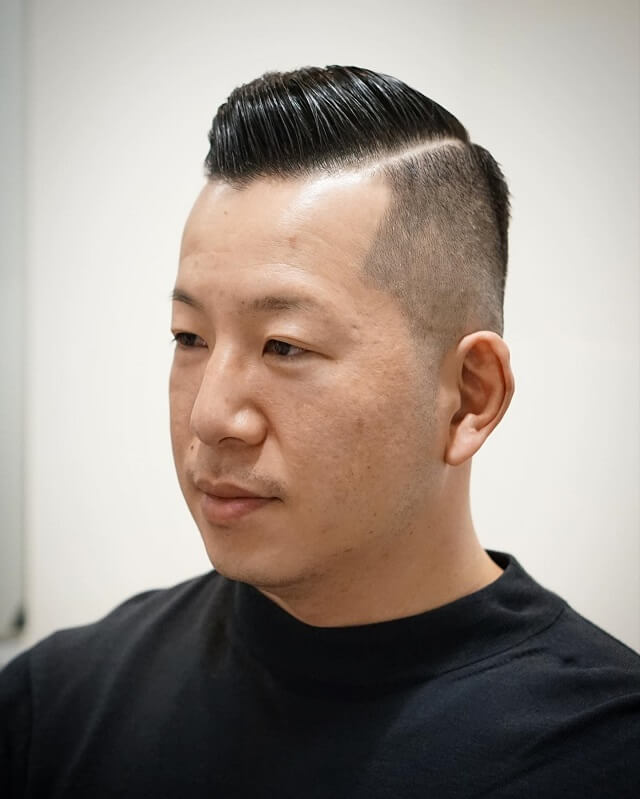 Disconnected hairstyles are in vogue. They are clean, they are modern, and they are everything the modern man needs. Disconnected hairstyles look best when they are structured and maintained well. They do require a significant effort in styling them every morning, but they are worth it.
16. Side Parted Hairstyle For Korean Men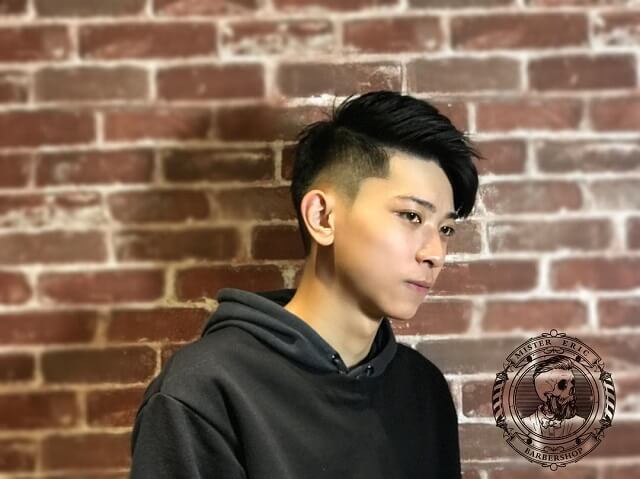 Side parts are timeless and open up the way for many hairstyles. You can get a very nice fade on the side or even an undercut. The opportunities are endless.
17. Chin Length Hairstyle For Men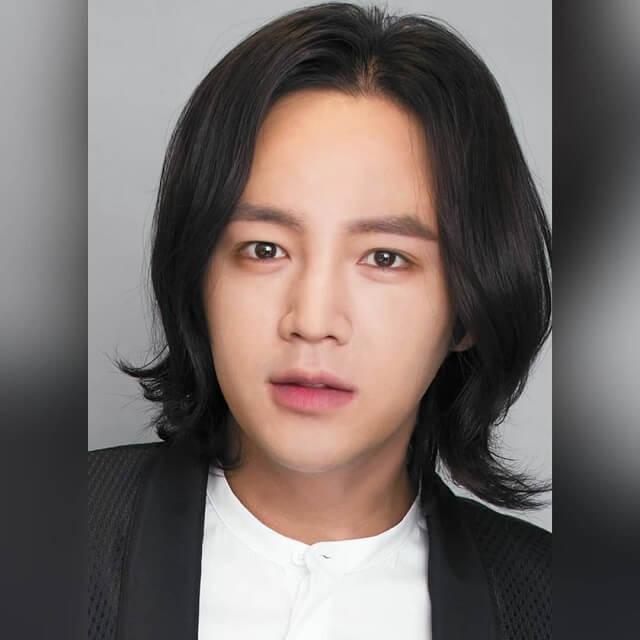 Long hair for men doesn't have to be past the ears. You can grow it much longer and still make it look masculine. Take inspiration from this style and cut your healthy main in a chin-length chop.
18. Faux Hawk For Korean Men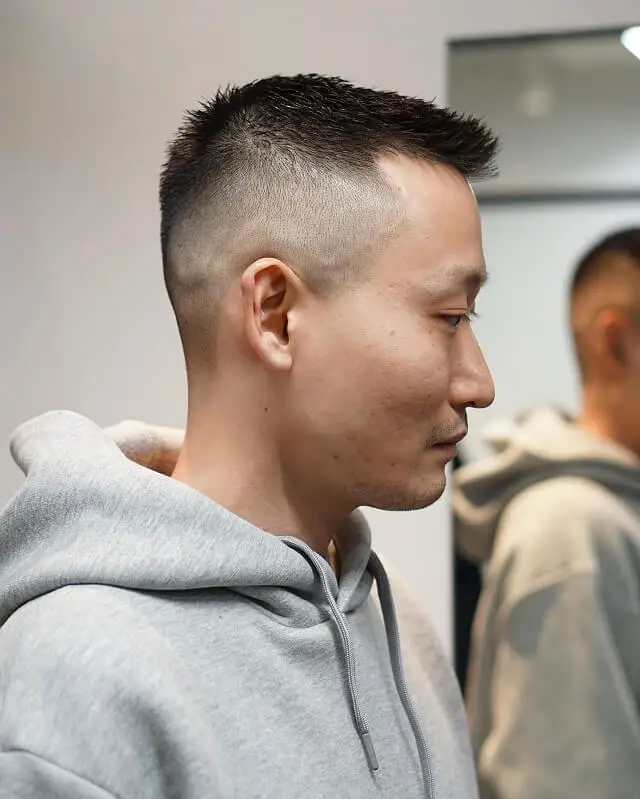 A faux hawk is a lot less daunting and damaging than a full-on mohawk. You don't need as many styling products to keep the style intact. It can be an excellent option for people who want to keep their hair short and still want to try something fashion-forward.
19. Spiky Hairstyle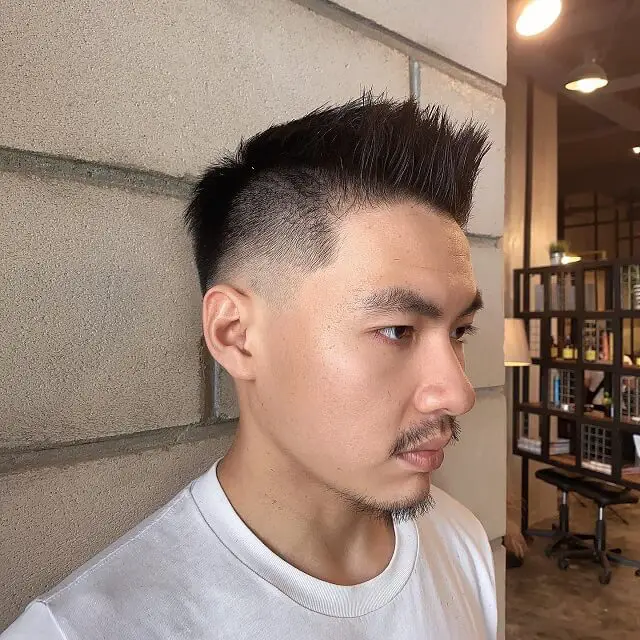 If you're making a move from a faux hawk and want to try out something more detailed and high maintenance, go for a spiky hairstyle.
20. One-Sided Quiff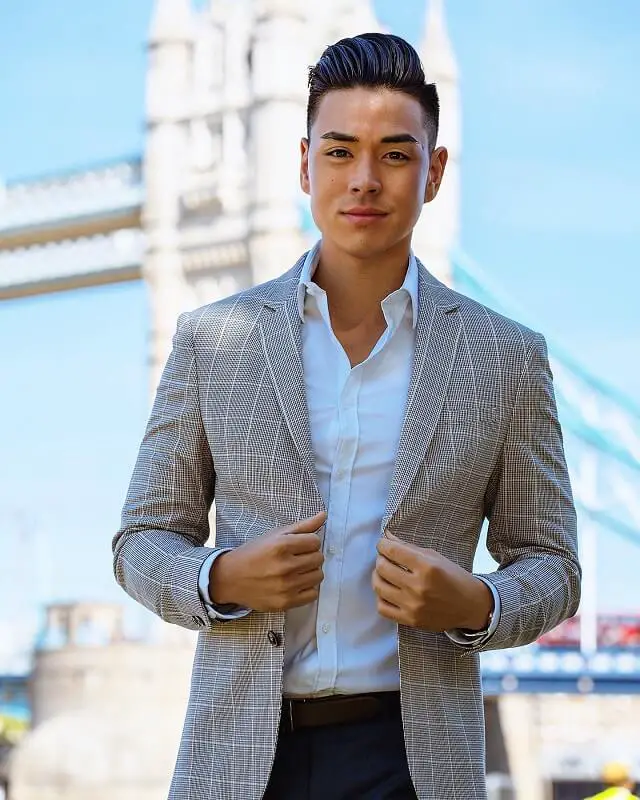 The one-sided quiff is a very structured hairstyle that can take your look from casual to business professional. However, it takes a certain level of effort to maintain. It also takes a toll on hair health, but if you're looking to experiment, this could be a perfect place to start.
21. Bowl Cut For Korean Men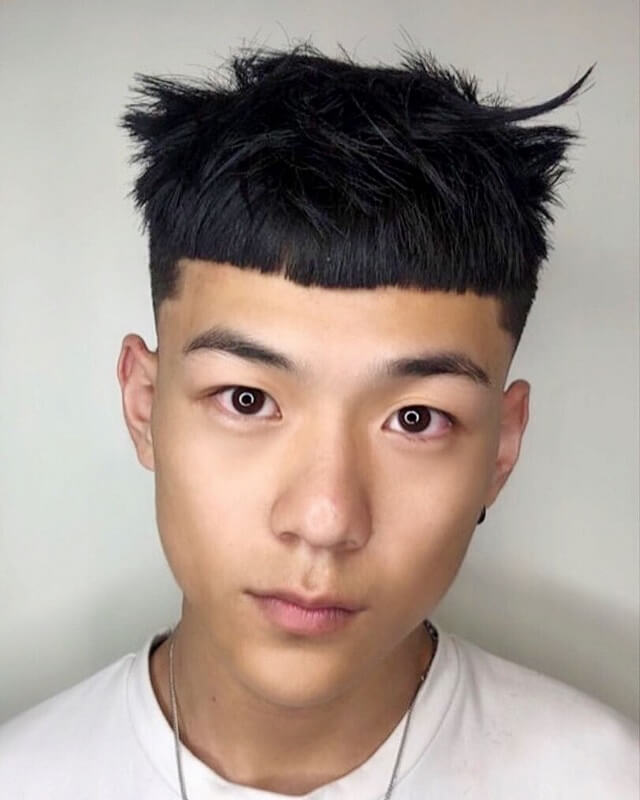 Bowl cuts are notoriously hard to pull off, but Korean men are graced with features that suity a bowl cut perfectly. Especially if you are on the leaner side, trying a bowl cut might be the right decision for you.
22. Curly Curtain Haircut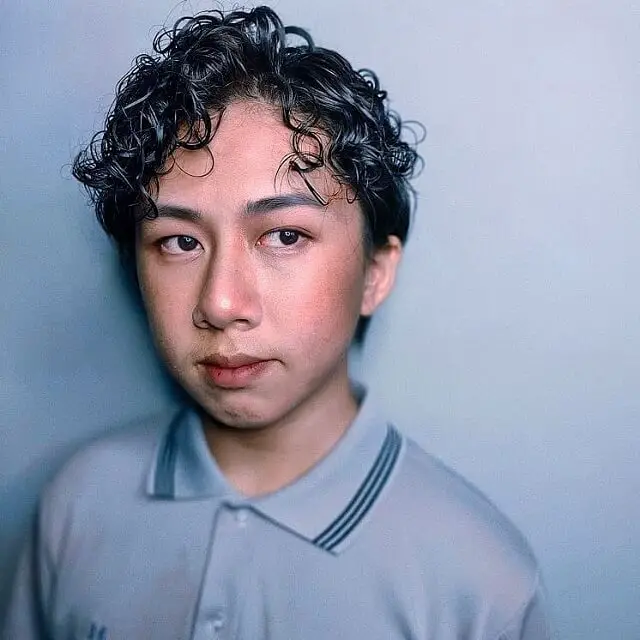 We have talked about the curly cuts and we have talked about the curtain hairstyles. Now let's mix them, shall we? Curly curtain cuts are the best cuts for curly hair. If your curly hair is of 2c or 3a type, you will benefit the most from this cut.
23. Slicked Back Haircut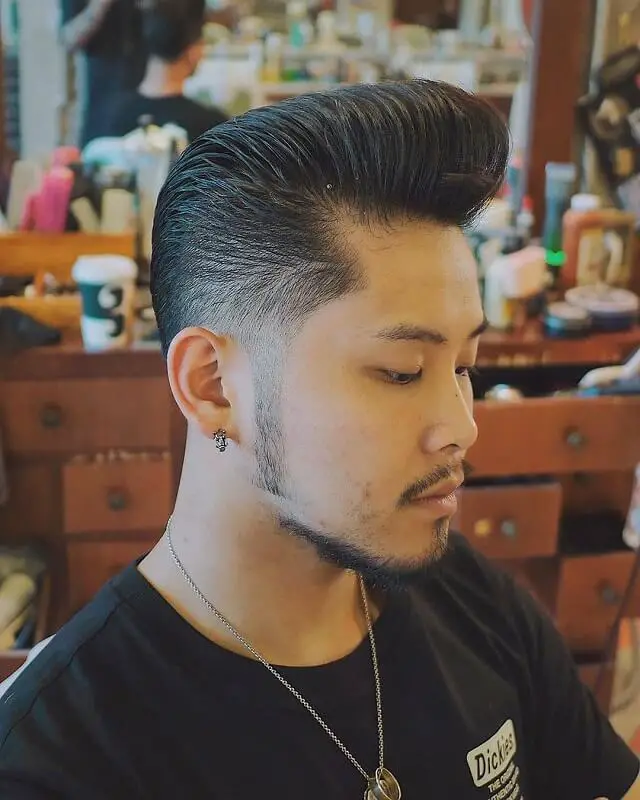 Something about sleeked back cuts just speak business, don't you think? Try it out.
24. Man Bun Haircut For Korean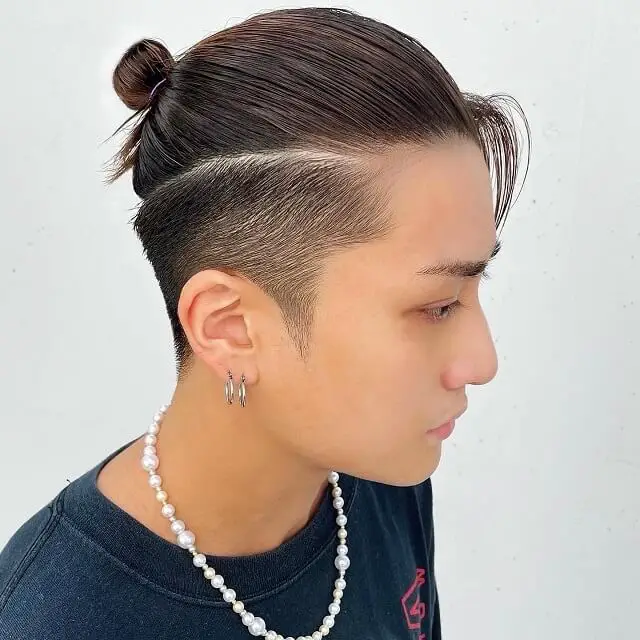 Man buns have become more popular, and to make them more trendy you can pair it with side fades.
25. Long Top Short On Side Haircut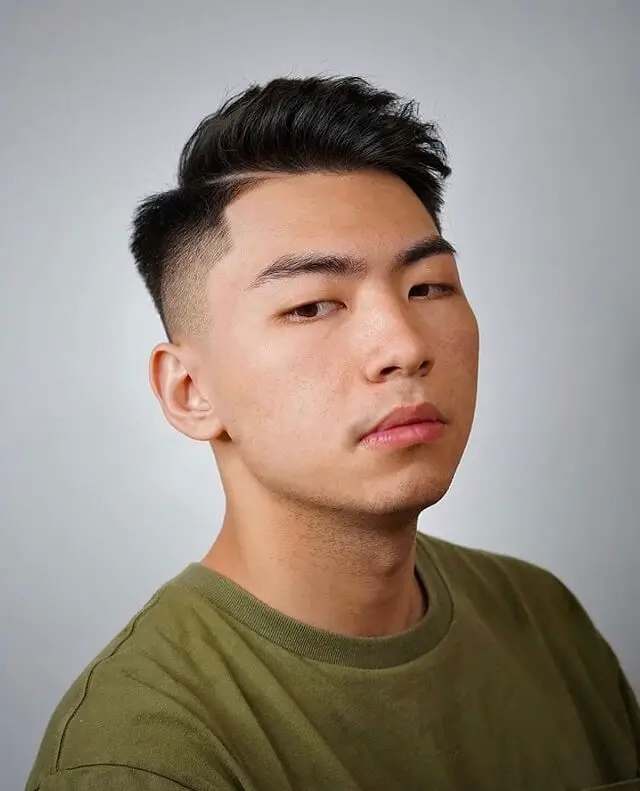 If you have a fuller face, having shorter sides will take off your cheeks and make you look more squared and more masculine.
26. Layered Long Hair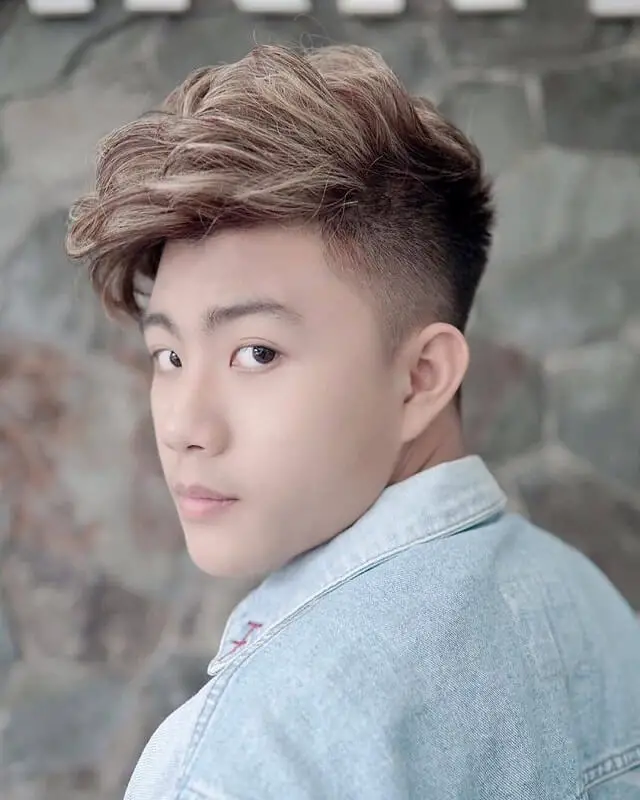 To bring more texture and movement into hair, ask your barber to add layers to your regular long-on-top haircut. It will make sure your hair never falls flat.
27. Silver Blonde Korean Male Hairstyle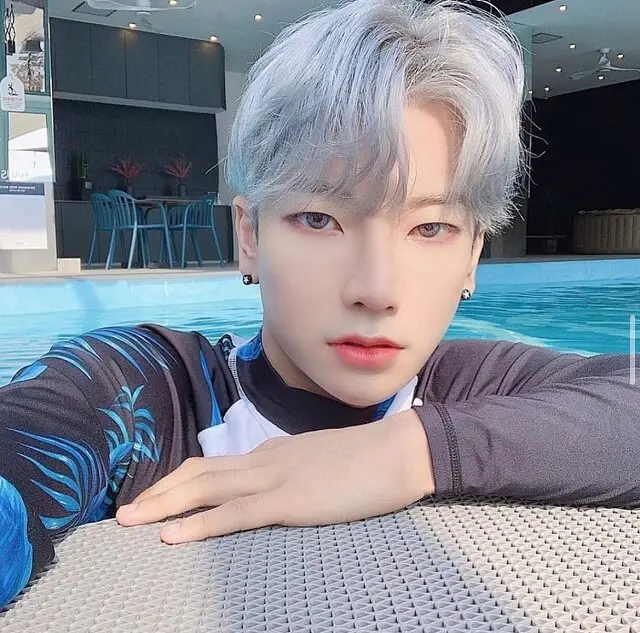 The Korean fashion industry loves hair color transformations. And, Korean have the skin tone that can pull off the most daunting colors. Step out of your comfort zone and try a silver blonde.
28. Baby Bangs with Side-Fade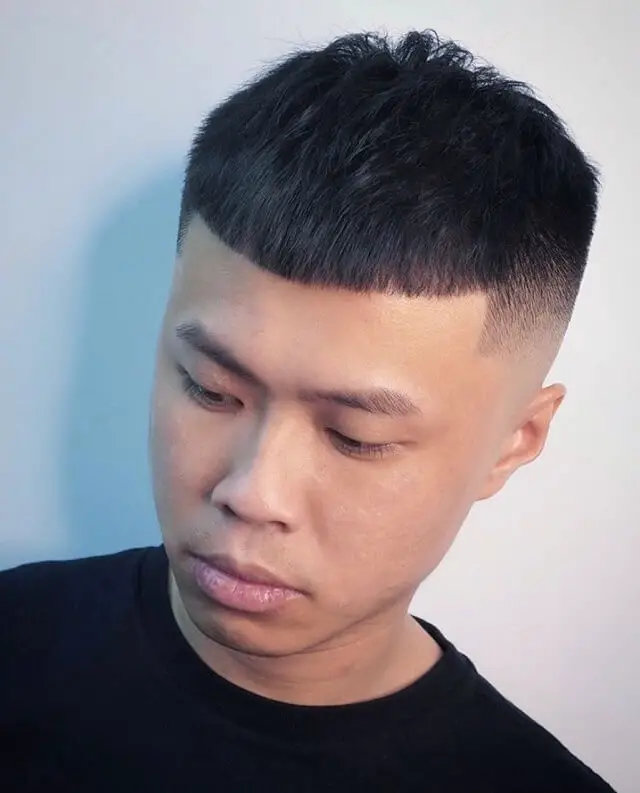 Sometimes you have a regular hairstyle, and sometimes you get one that speaks about your personality. Baby bangs on men is a statement maker.
29. Mullet Hairstyles for Korean Men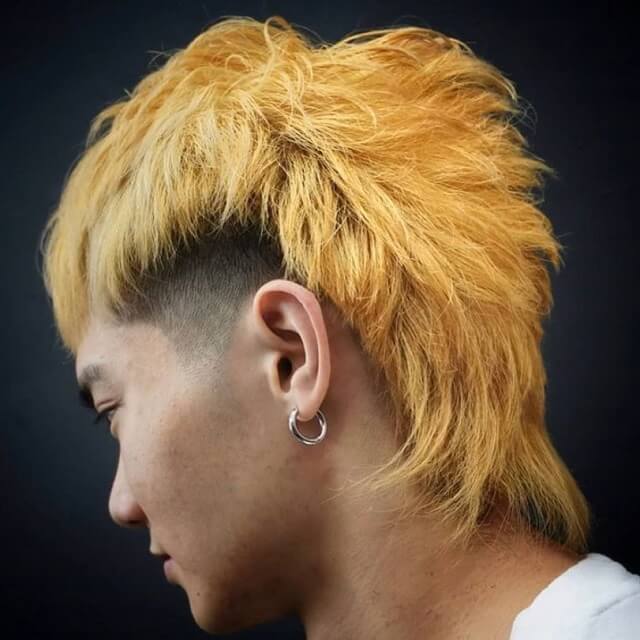 Mullets have regained their popularity since the Queen era. And, the popularity of this hairstyle is global, not just within Korea. If you are a lover of international fashion trends, get a mullet!
30. Split Dye Haircut for Korean Men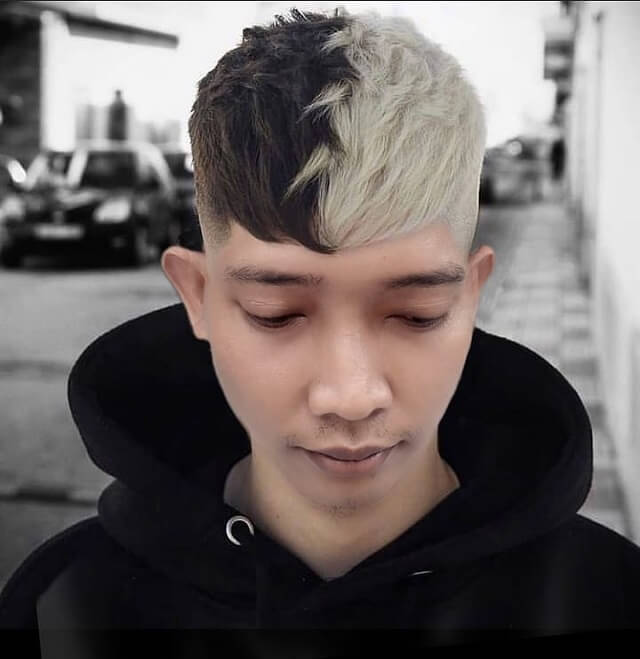 Split dyes have been in the scene for a while. But, surprisingly, men don't get split dyes as much. However, it is a good style and it is very fun to play around with all the different colors.
31. The Classic Cut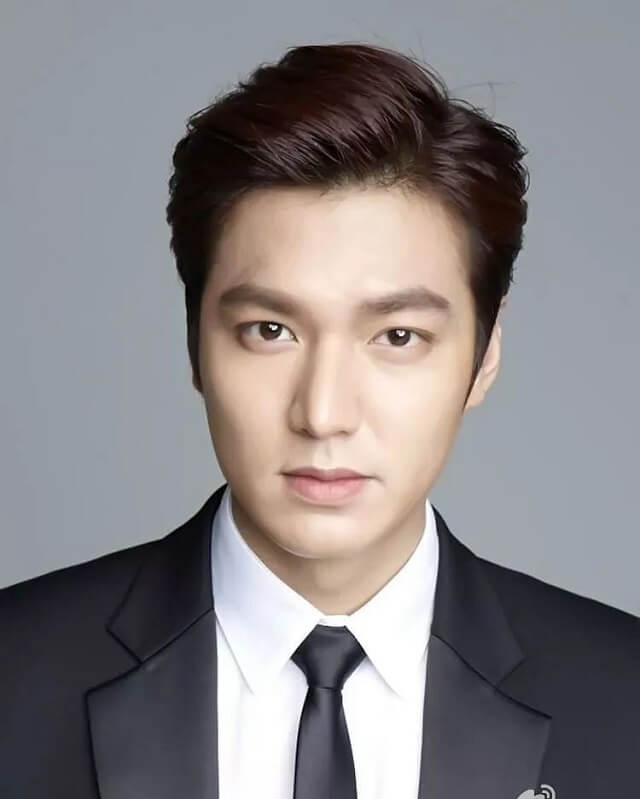 The classic haircut for Korean men that suits all face shapes. Longer towards the front and tapered around the sides and the back. This hairstyle is appropriate for all occasions.
32. Modern Bowl Cut
The modern bowl cut incorporates layers into the classic one-length cut, giving it a more interesting shape and feel.
33. Short top with shaved sides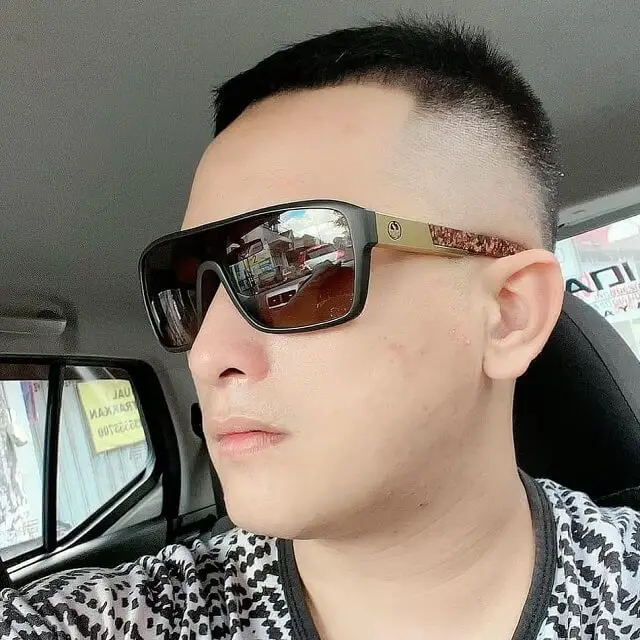 Another classic short hairstyle for Korean men. The short top with the shaved sides gives the entire haircut a much more coherent look.
34. Strawberry Blonde Hairstyle for Korean Men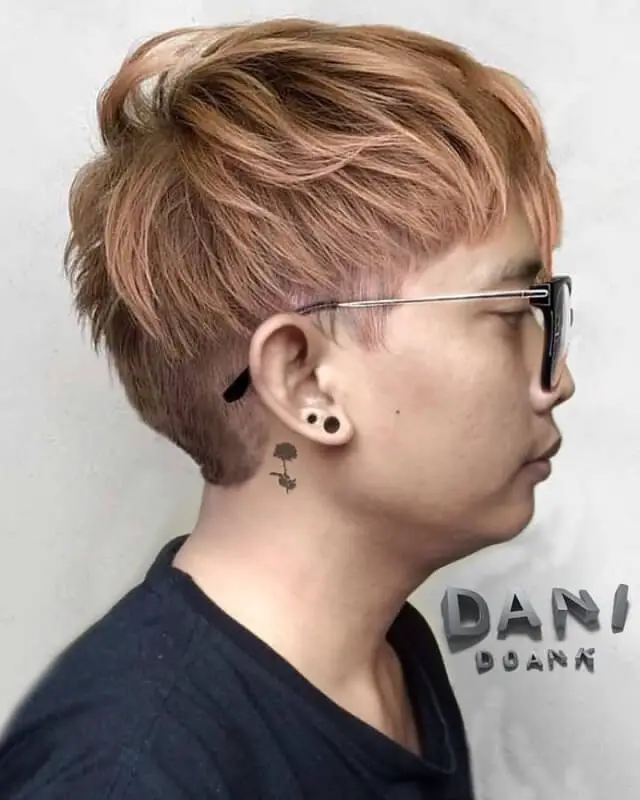 If you don't feel confident enough to try a stark blonde, you can try a strawberry blonde which is a tad warmer. And the warmth of the hair color complements Asian skin beautifully.
35. Choppy Hairstyle for Korean Men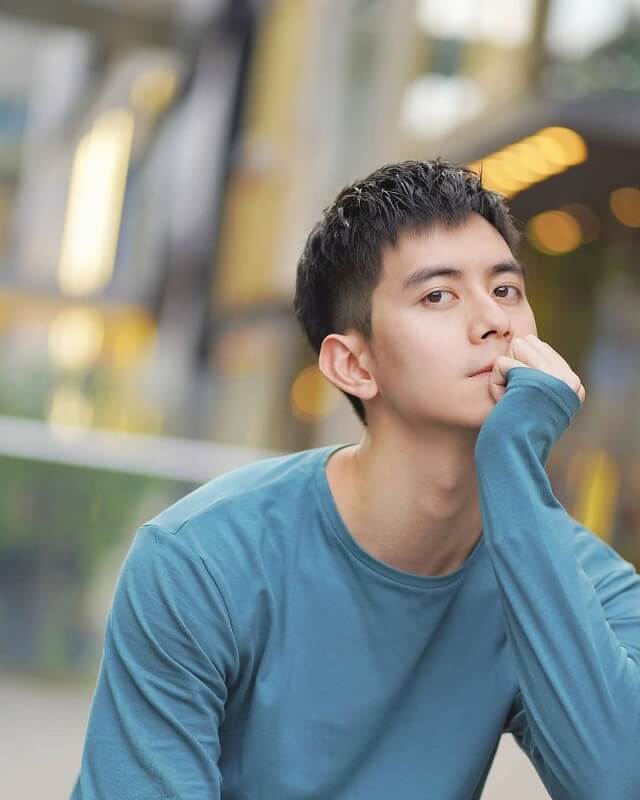 This choppy hairstyle is also appropriate for all occasions and prpfe4ssions. This is one of those disconnected hairstyles that look better with some texture. If you get this cut, make sure you use some hair wax. It will keep your hair from getting flat.
Well, if you have read this far, you already know this article is an all-inclusive list of 35 of the best Korean Haircuts for men. No matter your age, profession or personal style, we will ensure you find something for yourself here. Let us know which one you end up picking.