Asian hair color ideas have been trending on social media for a while now. Even though it was popularly believed that Asian women looked flawless only with sleek, black hair, this idea is now considered backdated. Women from the east are now more open to experimenting and trying newer, bold colors in their hair.
And there's a reason behind that. Because versatile hair colors open room for fashion experiments, Asian fashionistas don't want to stay behind when it comes to ruling the fashion scene.
If you are in the mood for some sexy, sassy dye in your black Asian hair, keep reading below!
Hot And Happening Hair Color Ideas for Asian Women
From electric blue to bright orange, red, and even muted brown, the options of hair color for Asian women are endless.
However, if you still need some ideas and inspiration to dye your black tresses, we have just the right ones for you.
1. Asian Hair Blue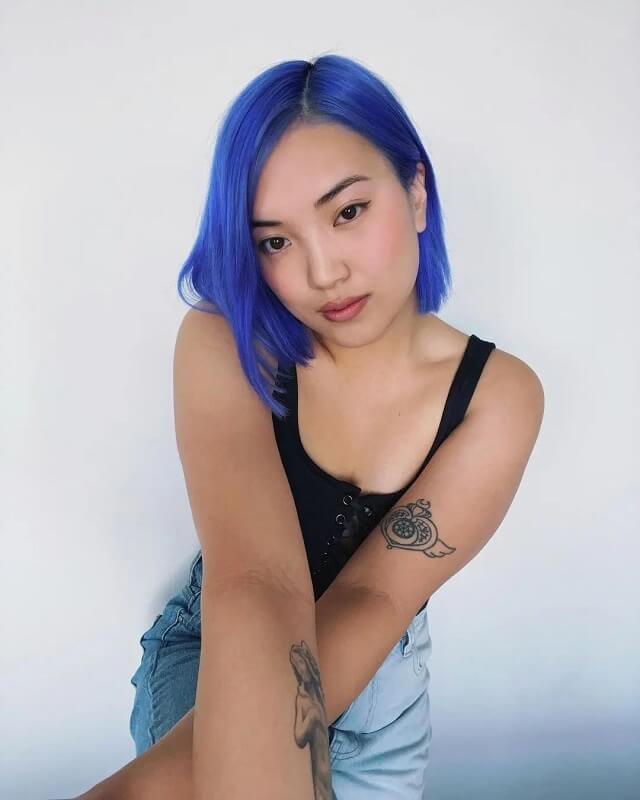 When you are not afraid of some serious attention, don't hesitate to try this bold electric blue color in your black Asian tresses. As this hue of blue is all about edge and attitude, it will never fail to add incredible drama and dimension to your appearance.
Suitable For: All skin tones with undertones.
2. Asian Blonde Hair Color
Blonde is "hot and happening" for Asian women RIGHT NOW! Even though it's pretty tough to get the perfect hue of blonde in jet black hair, women from the east are still trying to switch up their look dramatically. Try this "on the other side of the spectrum" color and up your style game in no time.
Suitable For: All skin tones with undertones
3. Brown Asian Hair Color Ideas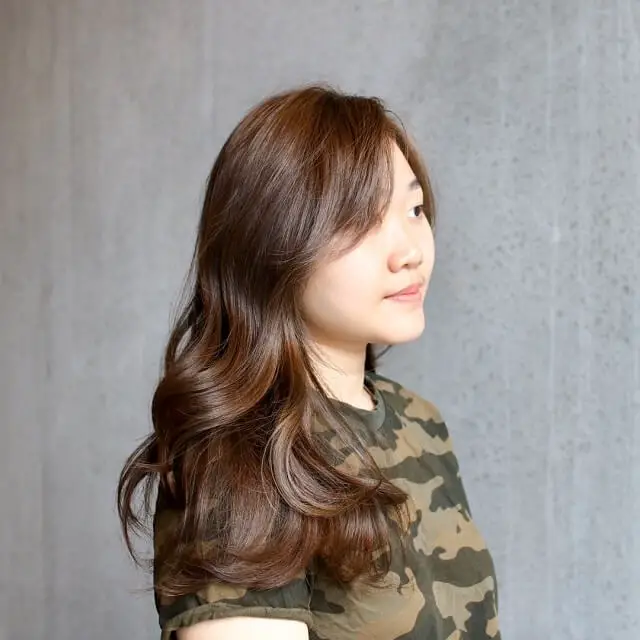 Any shade of brown is exceptionally wearable, especially on black eastern hair. This striking hue flatters the skin tone correctly and instantly brightens you up. Even though it might seem tedious, shades of brown are a safer option if you are afraid to try bolder colors.
Suitable For: Any skin color with warm undertones.
4. Asian With Red Hair Color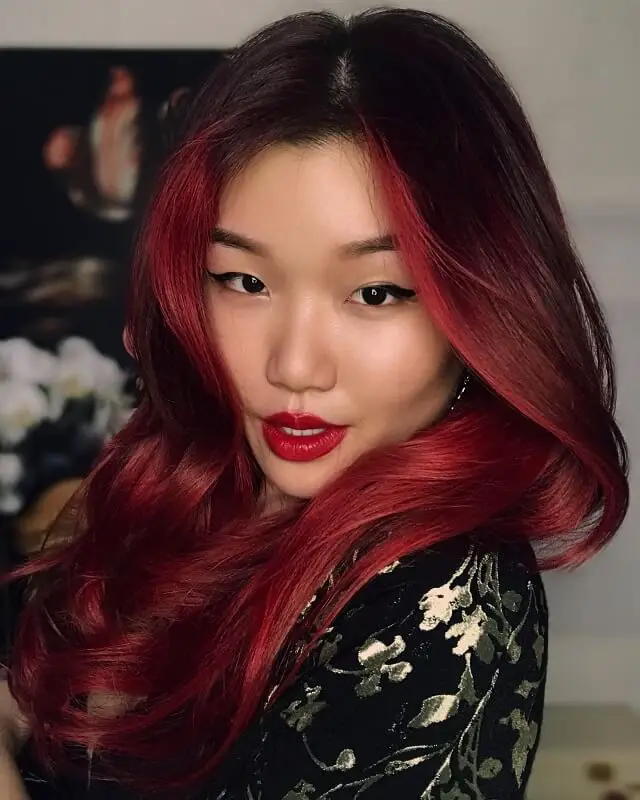 Bold and beautiful- a woman with blazing red hair color is set out to rule the world, there's no doubt about that. Pair it with some eyeliner and a bright red lip, and you will look like the sultry diva that you always wanted to be
Suitable For: Warm skin tone.
5. Rose Gold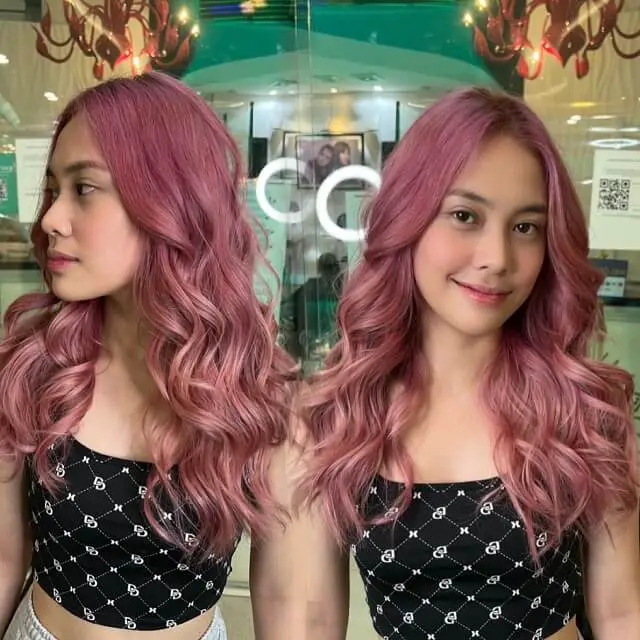 Even if you are not into punk or kawaii hairstyles, this dusty rose gold dye would still look good on you if you know how to flaunt it well. Style your tresses with some big curls and waves to draw the right amount of attention to them.
Suitable For: Both warm and cool skin tones with olive and pink undertones.
6. Light Brown Asian Hair Color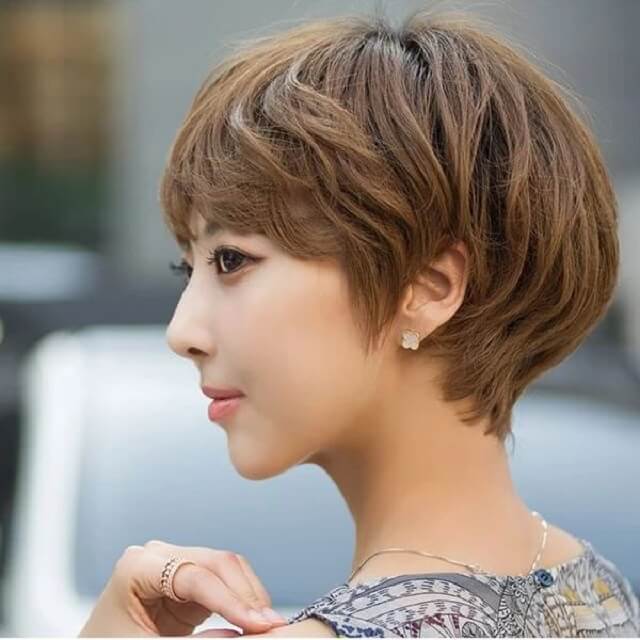 If you are ready to get a lighter shade than your regular dark brown, try a light golden brown in your tresses, girl! The warm, subtle hue of this hair color gives a nice glow to your skin and makes you sparkle like never before. Pair it with shorter or longer hair, the radiance wouldn't change.
Suitable For: All skin tones.
7. Ash Blonde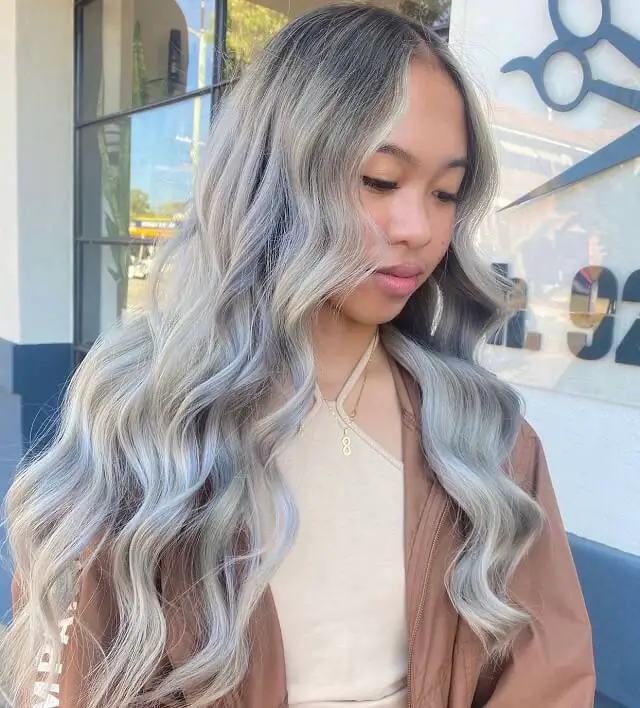 If you are not afraid to take risque, dye your usual black hair with a color that is almost on the other side of the spectrum. The ashy blonde tone would give a refreshing vibe to your overall look and greatly complement your skin tone.
Suitable For: Pale, pink skin tones
8. Ash Grey Asian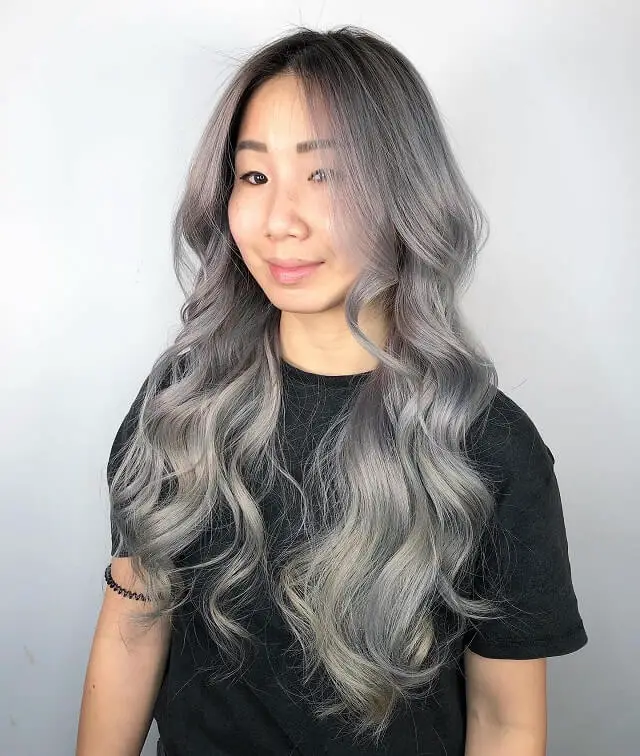 Although shades of ash and grey are not natural for Asian hair, this silvery grey hue provides uniqueness to the tresses, without a doubt. You can try balayage, ombre, full head, and even high and lowlight with these color palates and play with them to switch things up in no time!
Suitable For: Cool or neutral skin tones
9. Burgundy Hair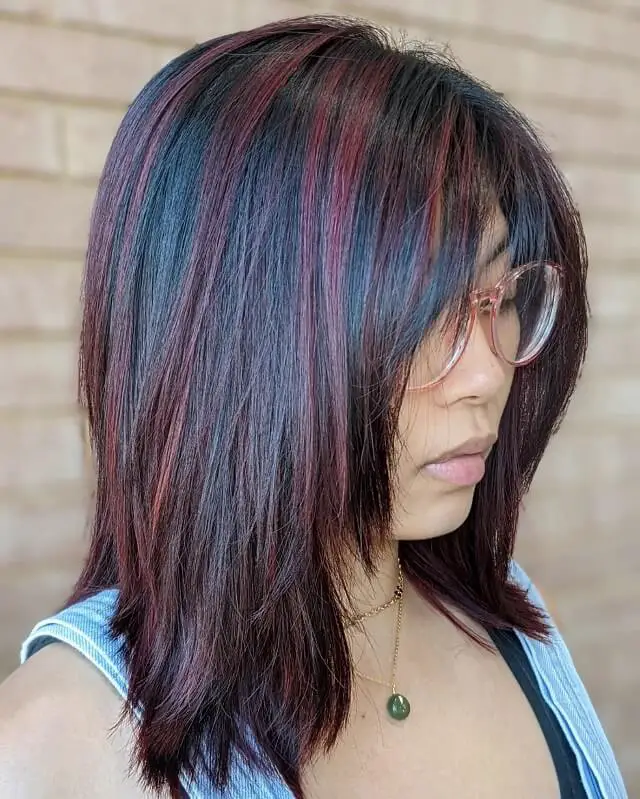 Burgundy is one of the most common colors loved by Asian women. This subtle yet gorgeous cool-hued red color looks elegant and blends seamlessly with Asian black hair for a softer, barely-there look. Also, as it is not too bold, this fantastic hair color is easy to pull-off by anyone and everyone out there.
Suitable For: Peachy or golden completion with pink, olive or ebony tones.
10. Copper Hair Color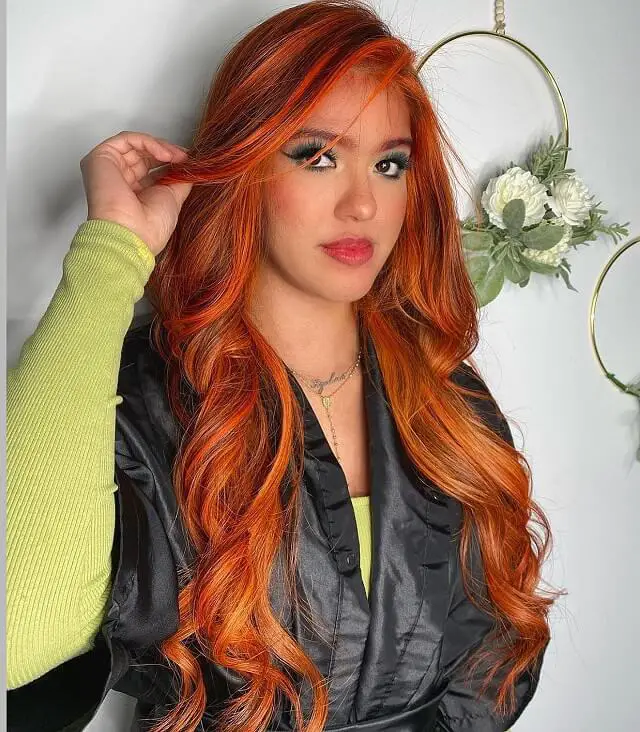 The fiery copper is the newfound love of eastern women. This vibrant, metallic dye helps you to achieve a showstopper look without even trying too hard. You can also adorn them with bright red high and lowlights for an even stylish vibe.
Suitable For: Warm skin tones.
11. Asian Auburn Hair Color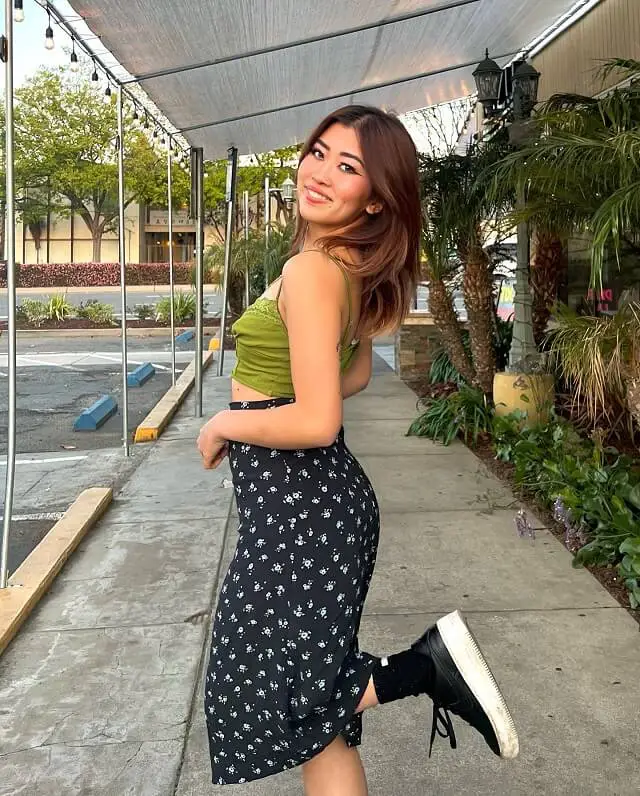 The auburn hair color is vivid without being over the top. The rich pigments of this dye never fail to add incredible luminosity to your manes while also brightening up your skin perfectly. When you wish to try a new hair color, auburn is a must-try, girls!
Suitable For: Any skin with warm undertones.
12. Balayage Color For Asian Hair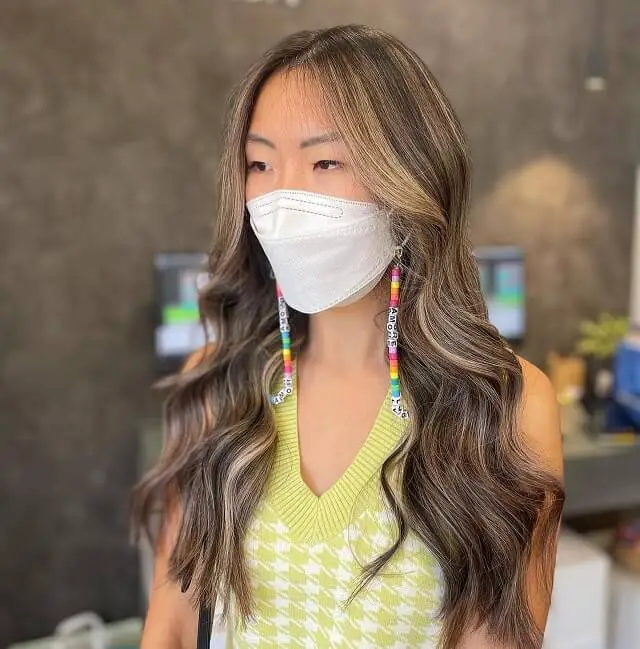 The balayage looks exceptionally good on Asian hair. However, as much as straight hair appeals to you, make sure to deck up your balayage with curls and waves to show off better.
Suitable For: Medium to long hair.
13. Brown Shade Hair Color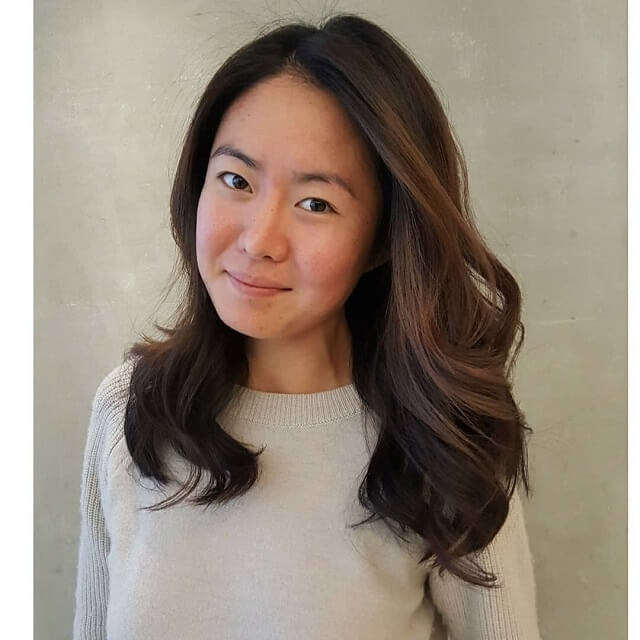 Brown can be a very flattering shade on Asian hair if you know which shade to pick. Consult with your hairstylist and find the perfect brown for your precious manes.
Suitable For: Any skin color with warm undertones.
14. Ombre Hair Color For Asian Women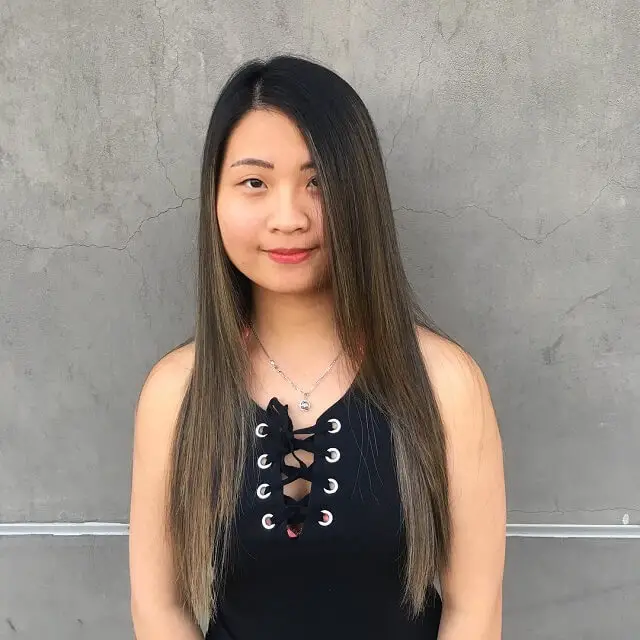 Ombre doesn't always have to be too bright or too eye-catching. You can also try subtle ombre in your manes for a softer, more feminine outlook. Choose the dye shade cleverly for an amazing hue in the tresses.
Suitable For: Medium to long black hair.
15. Dark Ash Brown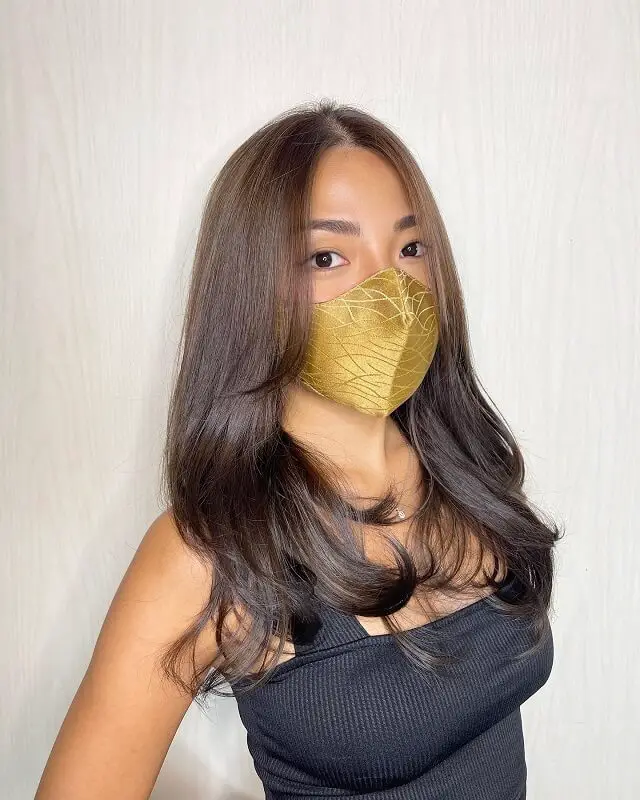 Try out the most amazing dark ash brown in your Asian hair for a subtle yet impactful change in your look. Even though the "ash brown" color is barely there, it still manages to provide an "oomph" factor in your manes without going too wild.
Suitable For: Cool or neutral skin tones
16. Pink Hair Color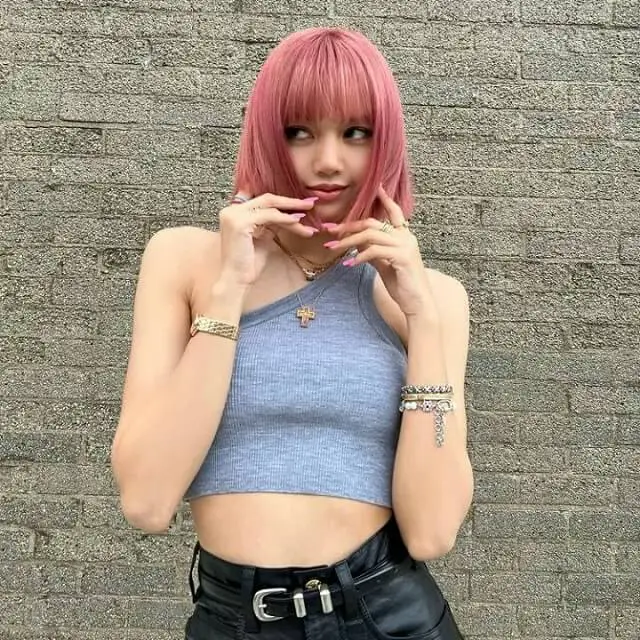 The amazing pink hair makes an Asian girl even cuter and more kawaii. Even though it's not too bright or extreme, this hue is undoubtedly eye-catching and would help you make a statement.
Suitable For: Fair and pale skin tones.
17. Silver Hair Color Ideas For Asian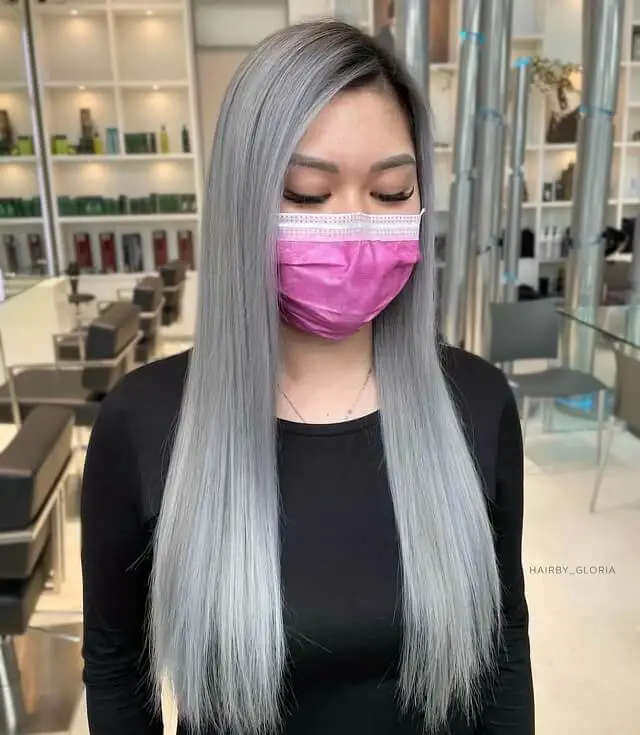 The popularity of silver hair hasn't slowed down a bit. The incredible combination of silver with super straight Asian hair makes for an amazing change in style and works with both long and short tresses perfectly.
Suitable For: Fair skin with cooler undertones
18. Asian Caramel Hair Color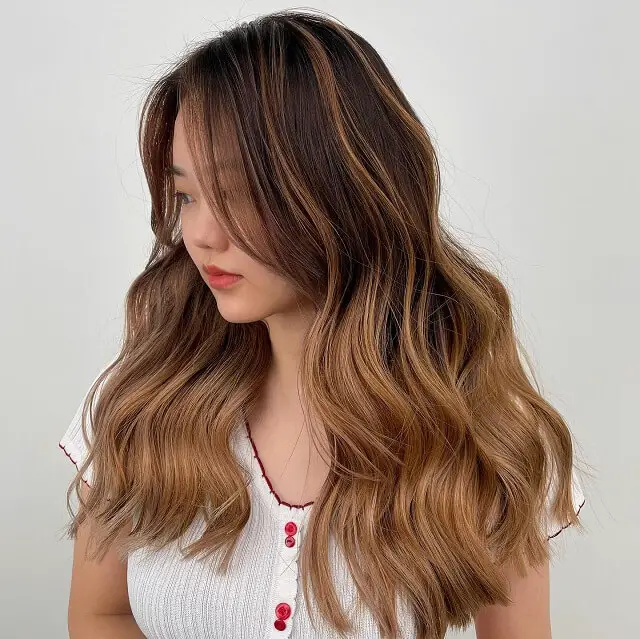 The warm tone of a caramel color can brighten up your look instantly. It is a super low-maintenance shade that doesn't look too jarring or over the top. Also, as it is not harsh, this unique color looks good on women of all ages.
Suitable For: Warm and neutral skin tones.
19. Light Asian Hair Color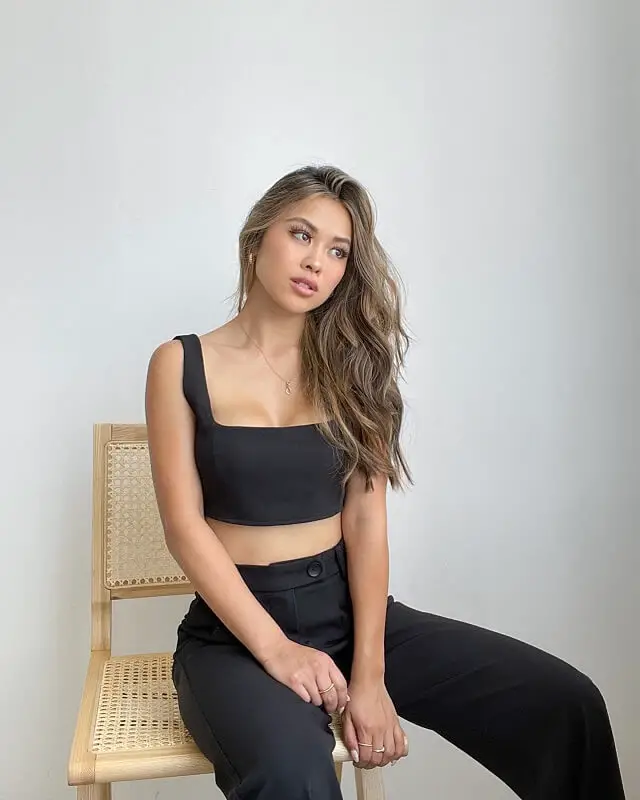 Bored with black hair? Try something light yet impressive in your manes to switch up the vibe instantly. Choose any lighter hues you like and play with the looks of your hair like never before.
Suitable For: Fair skin with cool undertones.
20. Asian Orange Hair Color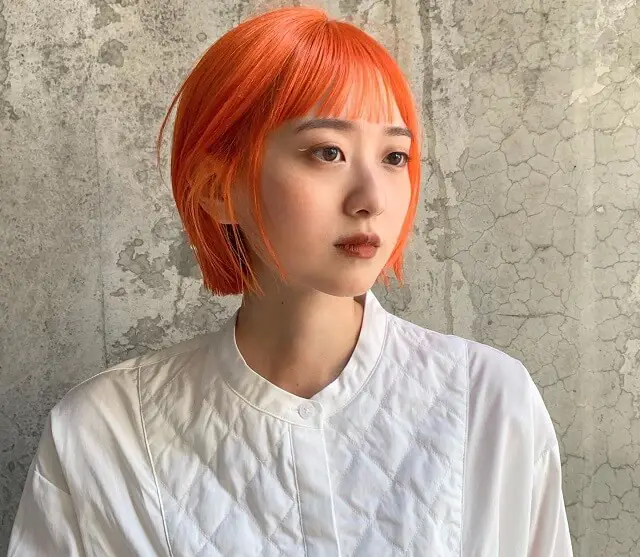 With this bright, vibrant orange color, anyone can add some sunshine to their hair without even trying too hard. However, be prepared for a bleaching session because without bleaching your manes, it is quite impossible to achieve such a bright and bold hue in your black tresses.
Suitable For: Pale skin with a warmer undertone.
21. Chocolate Brown Asian Hair Color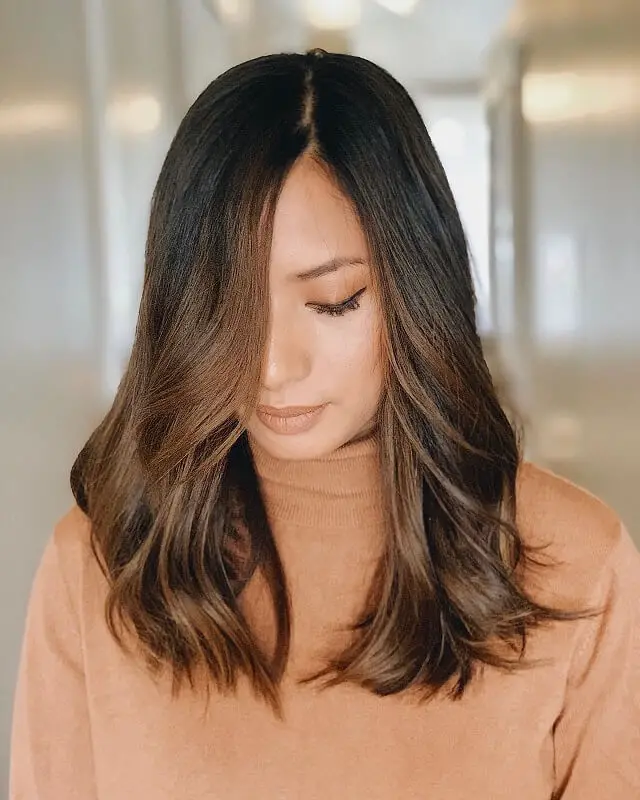 The delicious chocolate brown hair color looks incredibly good on any woman of Asian heritage with any face shape and skin tone. It is soft and subtle and brings in just the right amount of chicness to your overall appearance.
Suitable For: Any skin shade and undertones.
22. Face-Framing Highlights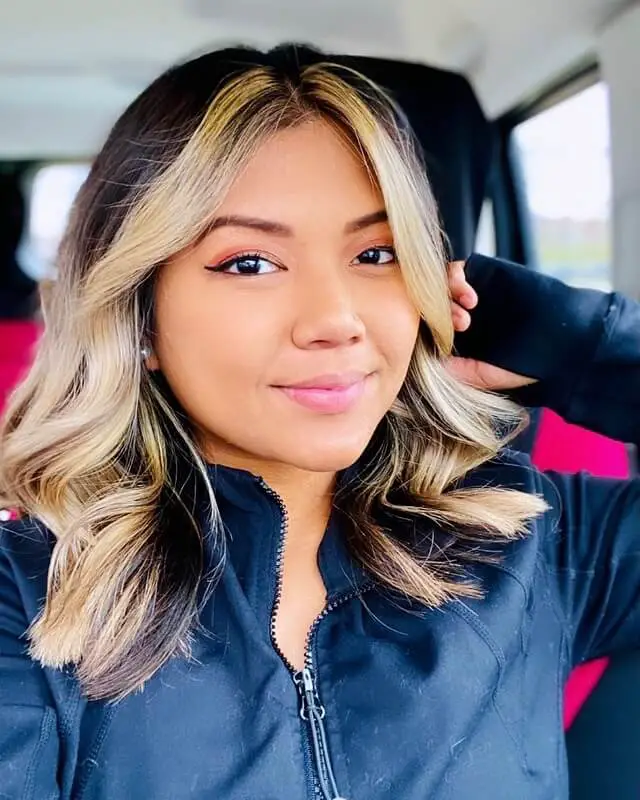 Also known as a money piece, the face-framing blonde highlights draw all the attention to your face and make for an interestingly edgy outlook. The striking contrast between the dark hair and the light highlights is a risque move for Asian faces but pays off if you style the "do" rightly.
Suitable For: Round face with black short/medium hair.
23. Ombres For Asian Curly Hair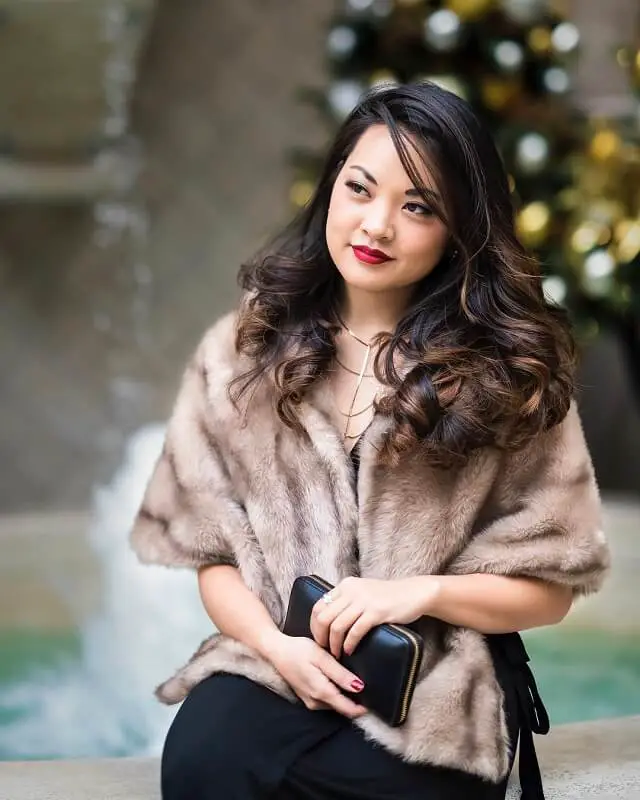 Asian women love some sexy curls in their otherwise straight hair. The ringlets provide elegance and dimension to your flat tresses and bring in some visual interest to them. And when you pair them with dark natural color, and blonde copper ends, the result is just "oh so flattering."
Suitable For: Medium black hair.
24. Multicolored Highlights Ideas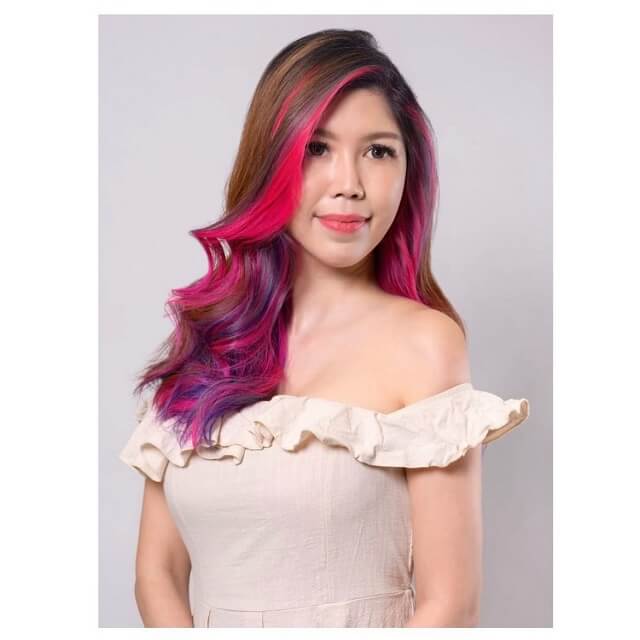 Multicolored highlights on brown hair can be a bold choice, especially for an Asian woman. The bright red, blue, pink, and purple-colored streaks are super versatile and can be super trendy. Try them in medium to long manes for maximum appeal.
Suitable For: Fair skin with warm undertones.
25. Blue Highlights On Asian Black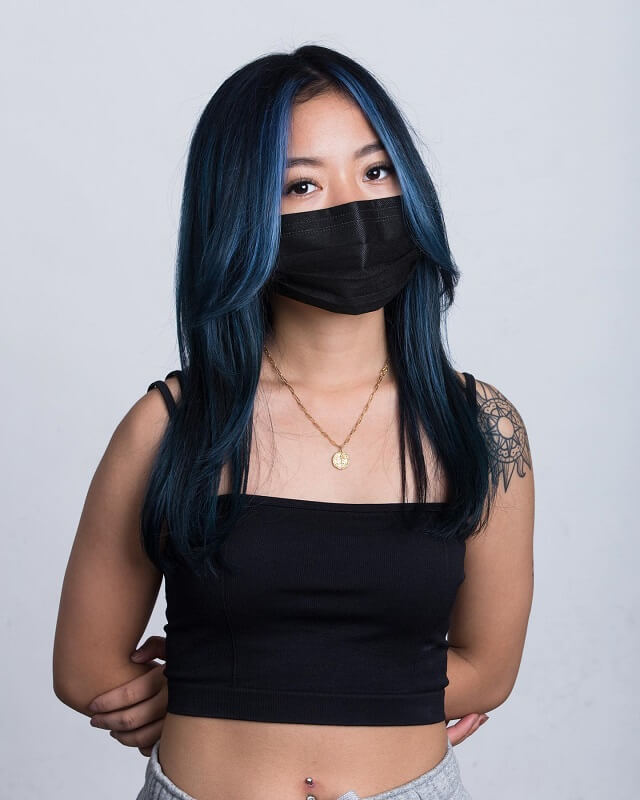 Want something unconventional in your hair? Get the electric blue highlights!
Such a shocking color draws the right attention to your facial features and provides a very aesthetic look to your appearance. Pair it with casual, semi-formal outfits to be the "one" in the crowd.
Suitable For: Black hair with various skin tones.
26. Purple Highlights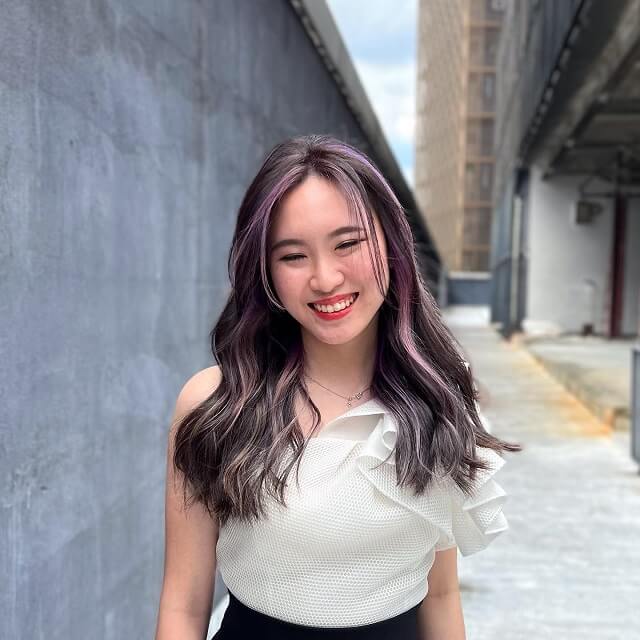 Trendy, chic, and elegant- the purple highlights have the power to provide a bright radiance to your look without even trying too hard. This unique hair color ensures playfulness in your otherwise black hair and stands out instantly.
Suitable For: Fair skin and black hair.
27. Asian Ginger Hair Color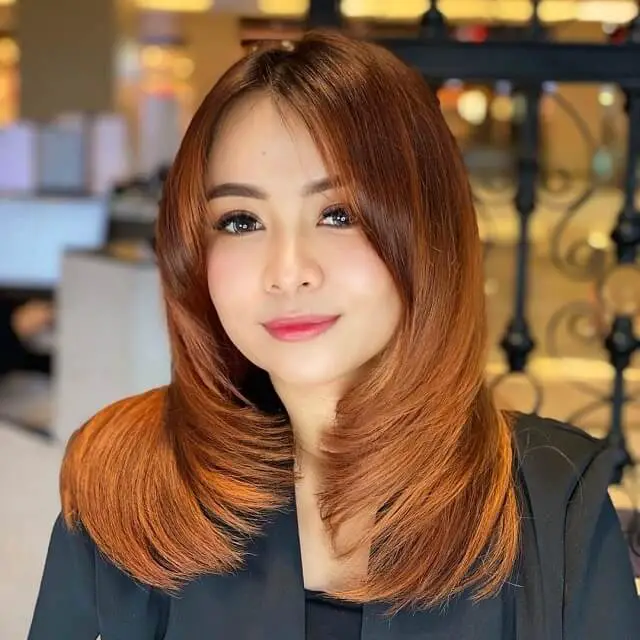 The bright ginger shade is anything but toned and muted. If you want to make your beautiful hair the center of attention, don't hesitate to try out this amazing hair color on your beautiful Asian tresses. It would not only accentuate your complexion but would also add to your persona.
Suitable For: Pale, warm-toned complexion
28. Asian Braids With Colors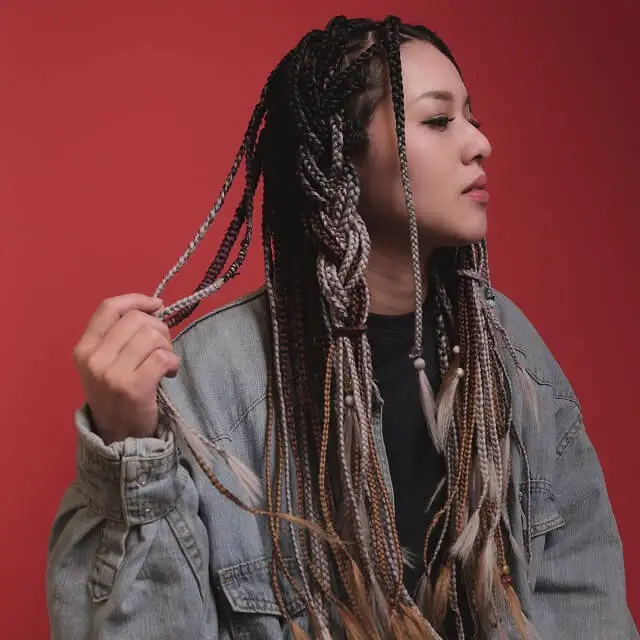 If you want some visual interest in your hair, try adding a whole lot of extravagant braids to them. The braids are edgy and chic and draw the right bit of attention to the style. Also, as they are easy to attach and detach, you wouldn't have to worry about maintenance either.
Suitable For: Medium to long hair.
29. Blonde Ombre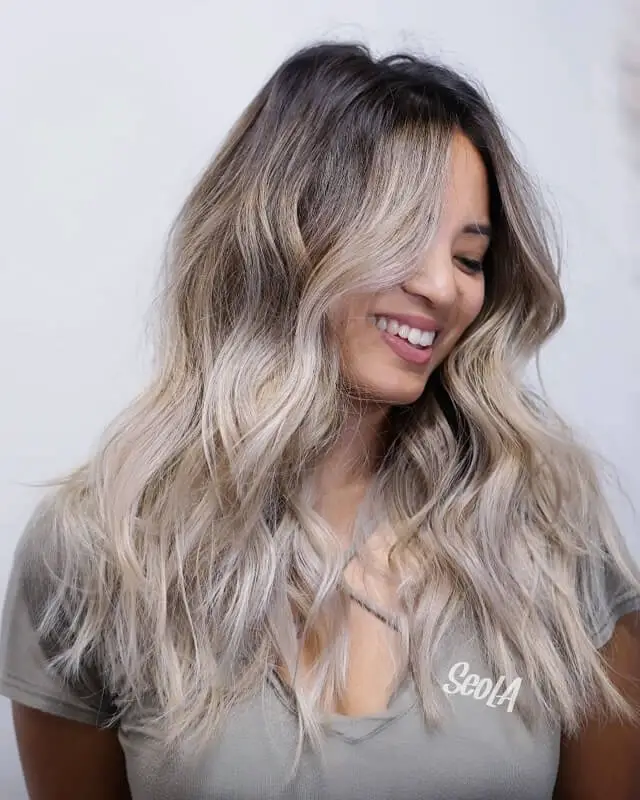 Make a statement with a blonde ombre in your eastern tresses! The dark to light color gradient gives your otherwise flat manes a fun factor and creates an exciting contrast in your black hair. Play with the shades of blonde to find the right shade for you.
Suitable For: Medium to long hair and fair skin with any undertones.
30. Mahogany Asian Hair Color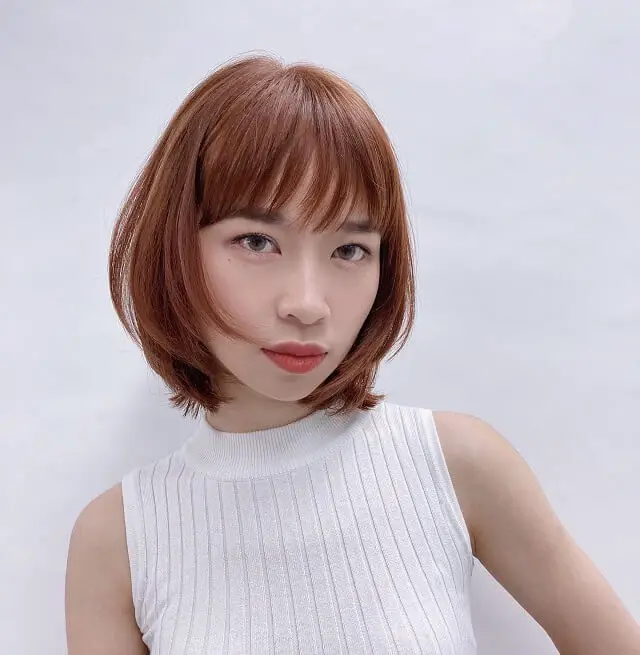 Looking for a bold yet work-appropriate hair color? Well, try dyeing your manes with a brownish mahogany red! As it is not too bright and jarring, this hue of red would go seamlessly with any outfit you wear or any style you adapt.
Suitable For: All skin colors.
31. Asian Hair With Green Highlights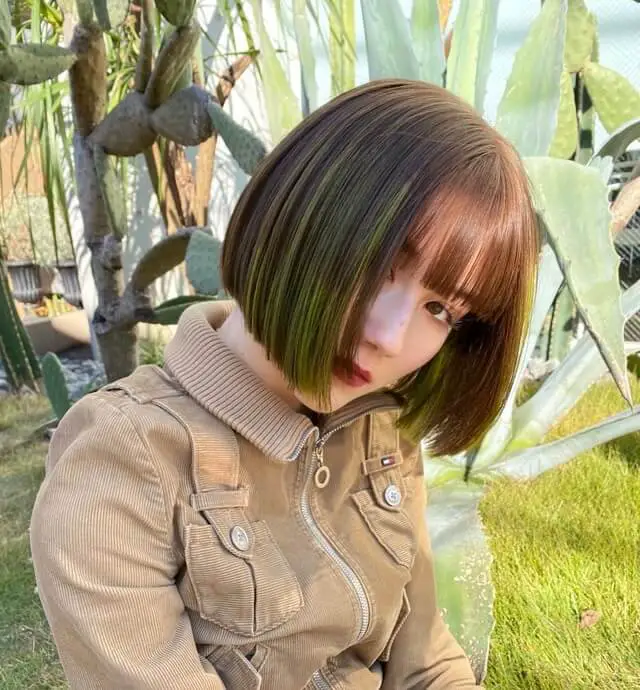 The green highlights can be super bold and extraordinary. The slight ombre effect of this hair color not only stands out but also adds dimension to your hair. If you want some fun and flair in your look, consider getting shades of green in your manes, right now!
Suitable For: Fair, pale, olive skin with cool undertones.
32. White And Silver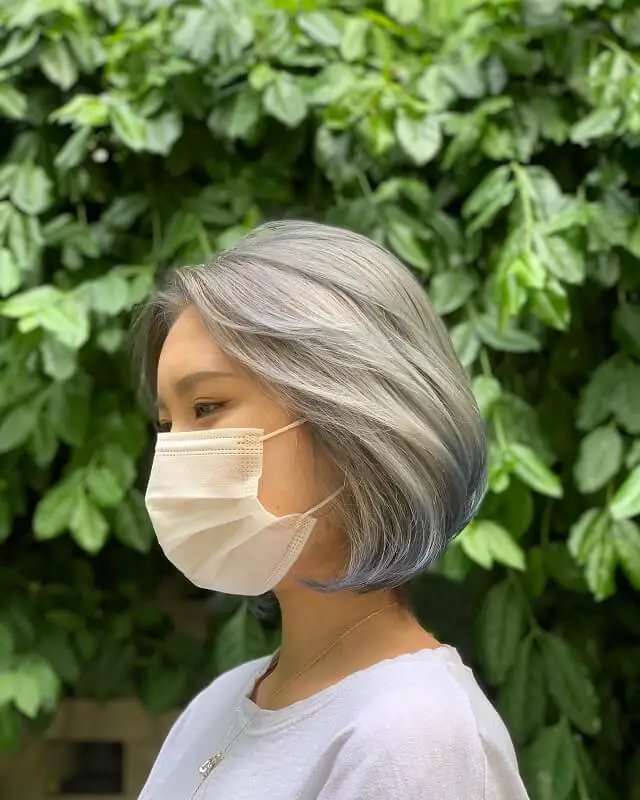 Silver hair is not a sign of aging anymore. The combination of silver and white in women's hair is all about power, edge, and trend. It doesn't matter if you have long, medium, or short hair. If done right, white and silver colors can add a certain playfulness to your outlook.
Suitable For: Both warmer and cooler undertones.
33. Caramel Highlights On Asian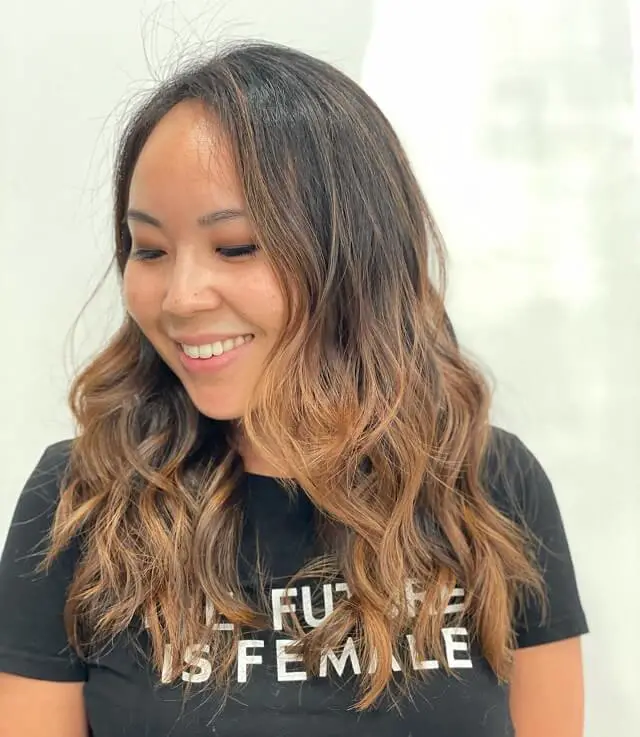 Caramel highlights are warm and gorgeous. They add subtle beauty to your black hair and suit almost all hair lengths. When you are confused, this is the best route to take for your sleek, dark Asian hair.
Suitable For: Darker, olive skin tones.
34. Bright Auburn Highlights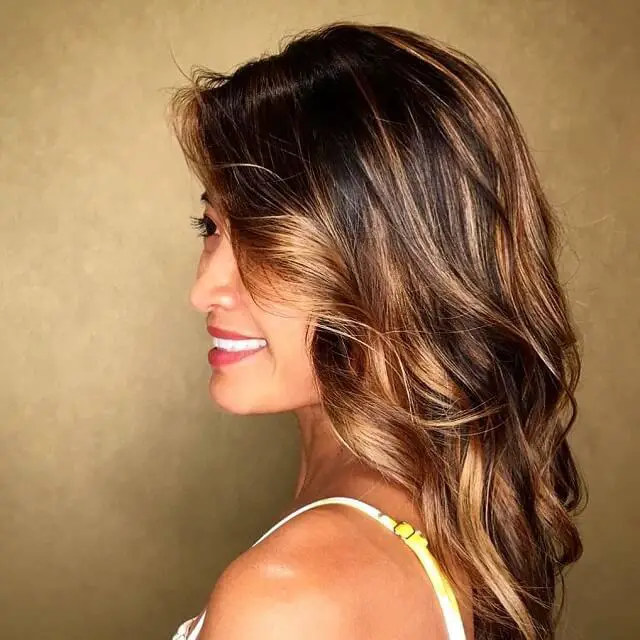 Bright auburn highlights are always popular with Asian black hair. The warm hues of this amazing hair color help to brighten up your complexion and make you glow! Try them in raw black hair to keep yourself on everyone's radar.
Suitable For: Olive skin tones and black hair.
Frequently Asked Questions
What hair color looks good on Asians?
Black hair looks the best on Asians.
However, few other hair colors look incredibly beautiful on easter women.
Some of these colors include:
Shades of brown
Caramel
Pink
Highlights
Ombre
What hair color suits tanned Asian skin?
Caramel-brown looks extremely beautiful on tanned Asian skin with brown eyes. If you have a skin and eyes combination, don't hesitate to try this unique hair color, girls!
You don't always have to keep your Asian tresses as is. You can try many different colors in them to not only switch up your style significantly but also to add a lot of fun to your overall look. Try any of the Asian Hair color ideas from the above list in your manes and let us know how flawlessly gorgeous you look.