The 90s hairstyles for women shaped up the hairstyle trend in the present time in more ways than you can think of. Even though we think of bangs, layers, pixies, and even bob styles as of the new millennium, these "dos" were actually made popular during the 1990s.
Women of the pre-2000s era tried and flaunted different hairstyles with their own charm and twists and not only made them an instant hit but classics too. 90s hairstyle ideas for women are still popular and provide the same glamour and appeal even today.
What Was The Most Popular Hairstyle In The 1990s?
The most popular hairstyle in the 1990s was "the Rachel Cut." Every other girl tried this haircut to look exactly like their favorite Tv character.
However, as this was the decade era of fashion and fun, many hairstyles were made popular during this time. We have listed some of the most iconic ones that are popular even today.
Pixie
Crimped tresses
Big, Voluminous Hair
Sexy Bangs
Butterfly Clips Hairstyles
Tight Curls
Buns And Ponytails With Scrunchies
Open Hair With Wide Headbands
Half-Up Half-Down Ponys and Buns
45 Timeless 90s Women's Hairstyles
90s hairstyles don't mean retro and vintage. These "dos" are stylish and timeless and go seamlessly with modern style and outfits perfectly.
Here are 45 versatile hairstyles from the pre-2000 that you can try even in the modern day to look your fashionable best.
1. 90s Grunge Hairstyles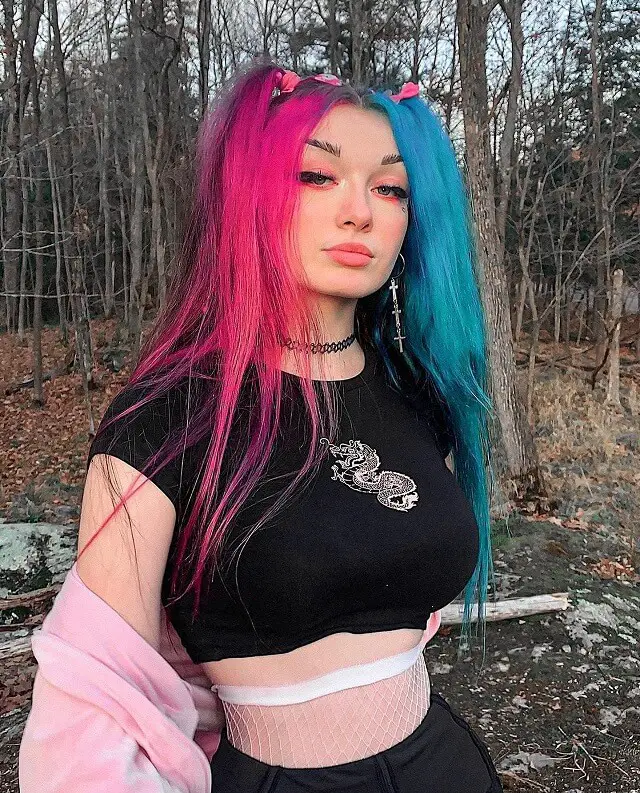 Much celebrated in the 90s, the grunge hairstyle usually features rebellious hair with lots of volumes and a chaotic vibe. You can also sport different bright colors, like electric blue, pink, violet, green, etc., in your manes to attract more attention.
Suitable For: This "don't care" 90′ women's hairstyle can be adopted by anyone and everyone who wants to rock this "do" in their manes. As it is customizable, the grunge style looks good on all types of hair and face.
How To Do: If you want to create a grunge hairstyle just like the picture, make a precise center part of your manes. Then from the right side, take a 2-inch section of hair and tie it down into a ponytail. Repeat the same for the left section. You can add funny clips to make it stand out even better.
2. 90s Short Hairstyles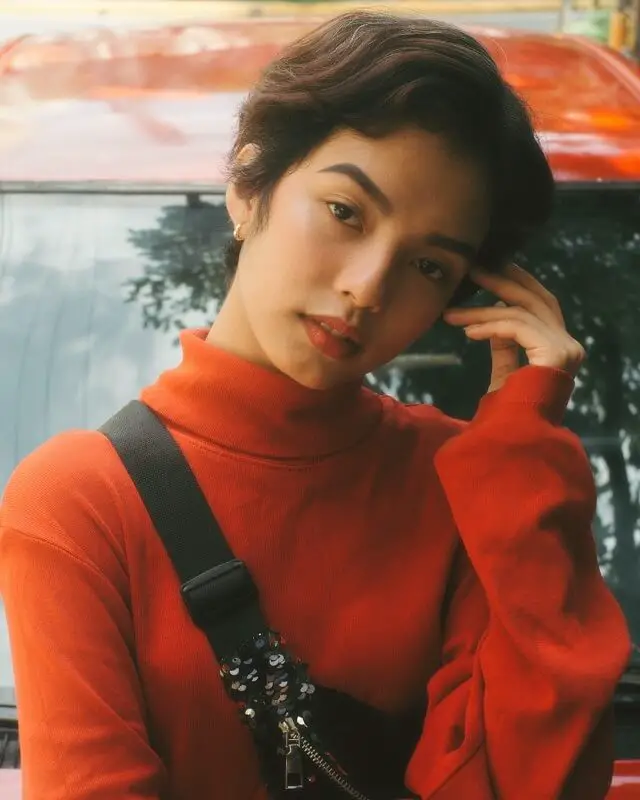 Thanks to Princess Diana, short hair was in full swing in the 80s and 90s. Every other fashionista was flaunting shorter hair and rocking them with pride and ease. From Diana cut to a short bob and pixie, the variations were mindblowing too.
Suitable For: Anyone and everyone who prefers to chop their tresses could undoubtedly try a 90s short hairstyle.
How To Do: Even if you are an expert, chopping off your manes might be difficult. Visit a hairdresser for the most flattering cut on your hair.
3. 90s Braid Hairstyles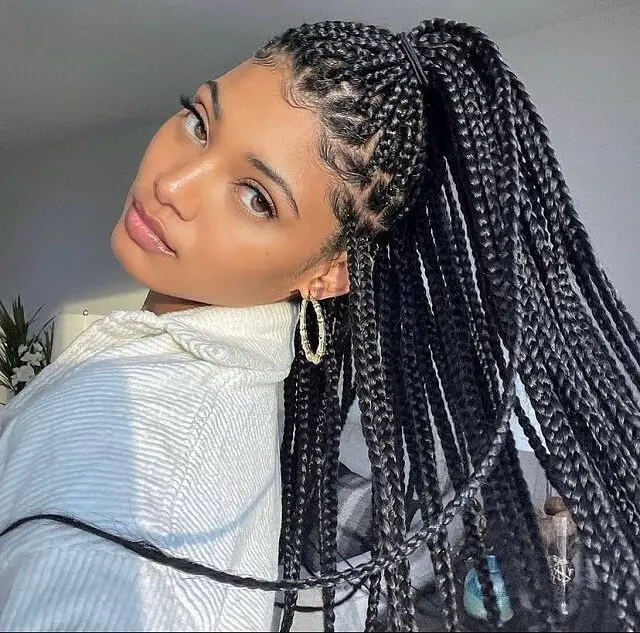 If you are not afraid of the spotlight, these long braids tied up in a half ponytail are for you. Made popular by Janet Jackson in "Poetic Justice," this amazingly expressive hairdo actually never got out of style.
Suitable For: As the braids look phenomenal in long hair, anyone with long tresses can try creating this look in their hair. Face shape doesn't matter because braids look flattering on any face.
How To Do: Create box braids all over your hair and secure them tightly. With the braids on the crown, make a half ponytail and tie it with a marching band.
4. 90s Hairstyles For Curly
Defined curls at the roots with loose, "not so defined" ones at the end, big curly hair is a trademark 90s hairstyle for women. It creates enough body and volume in even the finest of hair, making it look more dramatic. If you want to channel your inner Disco Diva, it is just the right "do" for you.
Suitable For: This hairstyle looks amazing on every girl with medium to long hair. However, it looks even better on girls with blonde or brunette hair color.
How To Do: With a wide barrel curling iron, create precise curls all over your manes. Run your fingers through the curls while keeping the roots intact. It will give just the bodylicious look you have been wanting.
Finish off with a stronghold hair spray.
5. Updo 90s Black Hairstyles
Not only pre-2000s, but the pin-up style is also always popular amongst black girls. It gives you styling versatility and grabs all attention towards you.
Suitable For: This 90s hairstyle can be created on any black girl with long, thick hair. The pinned-up rolls will fall flat on fine tresses.
How To Do: Straighten all your black hair for a smoother surface. Separate the bangs and pin them up.
Then, take sections of hair from around the crown and roll them up. Attach these rolls however you want to create an eye-catching style.
6. Hip Hop 90s Hairstyles
This hairstyle from the 90s is subtle yet impactful. The two thin braids on both sides of your middle part frame the face perfectly and make it look edgier than ever. This hairstyle adds extra personality to your overall outlook.
Suitable For: This chic hairstyle looks good on anyone with medium to long straight hair. If you have a round or oval face, it will also make it look sharper and slimmer than before.
How To Do: Comb all your manes and create a precise middle part in them. Take a 1-inch section of hair from the left side and create a long braid in them. Repeat the same on the right side. Make sure to spritz on a holding spray so that your braids don't come off anytime soon.
7. High Ponytail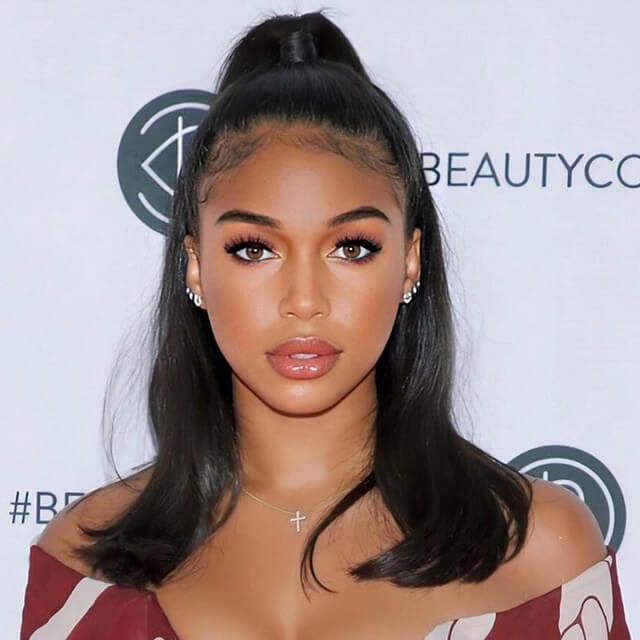 The 90s fashion scene cannot be described any better than this sleek, sexy, sultry high ponytail. Featuring straight, polished tresses tied up on the crown of your head, this no-fuss hairdo works even in the modern days!
Suitable For: If you have straight, long hair, never avoid trying it. As this incredible hairdo accentuates your facial features, it would look ravishing on you, regardless of your face shape.
How To Do: Smear a bit of hair pomade on your hair to create a super smooth base. Then gather all your hair at the back of your crown and tie them into a pony. Voila! You are done.
8. Crimped Ponytail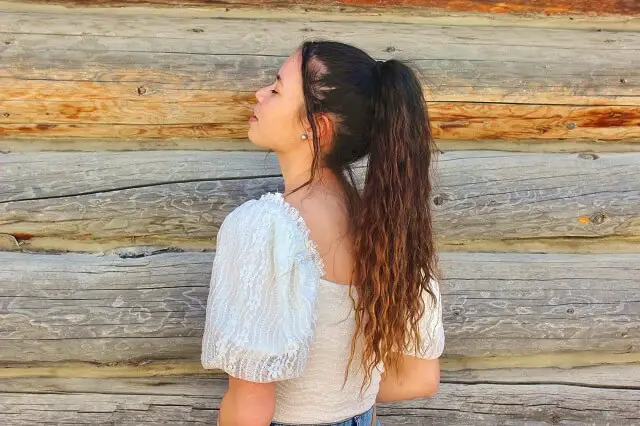 Crimped hair was BIG in the 90s. After Christina Aguilera embraced a crimpled ponytail at the LA Billboard Awards, it sparked a fashion trend that is popular even today. The tiny little waves create fantastic texture in your hair and make it look as voluminous and edgy as ever.
Suitable For: Crimp is most ideal for fine hair. As crimping creates volume and body, fine tresses benefit most from this style. Try to create this hairstyle in medium to long manes for maximum flair.
How To Do: Using a crimping iron, crip all your hair section by section. Gather all the crimped manes below the crown of your head and tie them in a regular ponytail. It will create a comfortable yet uber-stylish look.
9. Voluminous Bob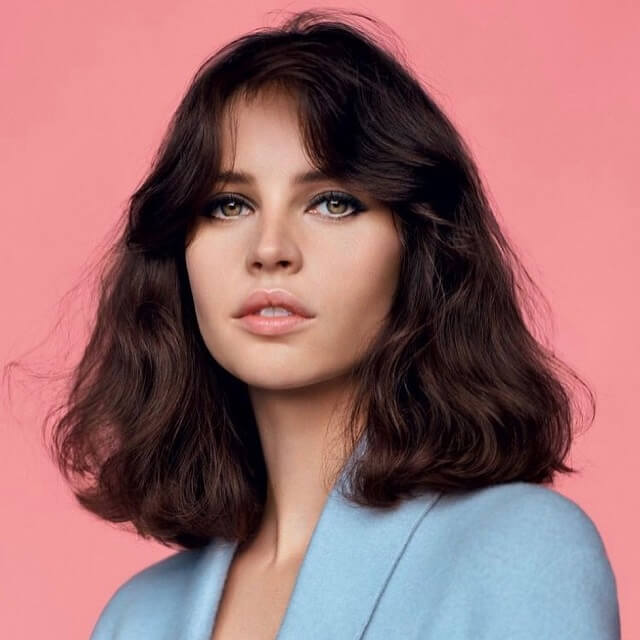 Gillian Anderson first featured voluminous bob at the beginning of the "X-files." And since then, it has been one of the go-to styles for many girls and women, even in the 2000s. This exciting haircut makes your manes look healthy and whole and adds just the right bit of glamour to it.
Suitable For: A voluminous haircut is suitable for anyone with straight hair. As it can be adapted in many ways to suit different face shapes, anyone can try it for versatility in their hair.
How To Do: You should see your hairdresser get a voluminous bob haircut. And to maintain the looks of your bob, blow dry it perfectly to create that fluffy appearance.
10. Shaggy Pixie Cut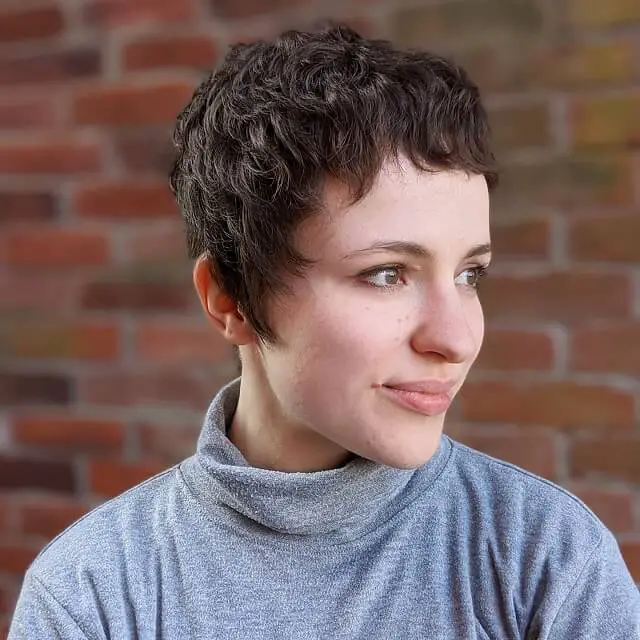 Thanks to Winona Ryder, the shaggy, boyish pixie was BIG in the 1990s. Featuring extremely short choppy layers all over the head, this haircut makes your feminine face look edgier and chic. You can adorn it with a few highlighted strands here and there for an even fierce outlook.
Suitable For: A shaggy pixie is an attractive cut. It works incredibly well with all types of hair and all face shapes.
How To Do: To style your manes with a shaggy pixie, you should leave it in the hands of your hairdresser. They will chop off your hair and create the layers precisely. As you might not be a professional, it would be tough to get it done yourself.
11. Long Hair 90s Hairstyles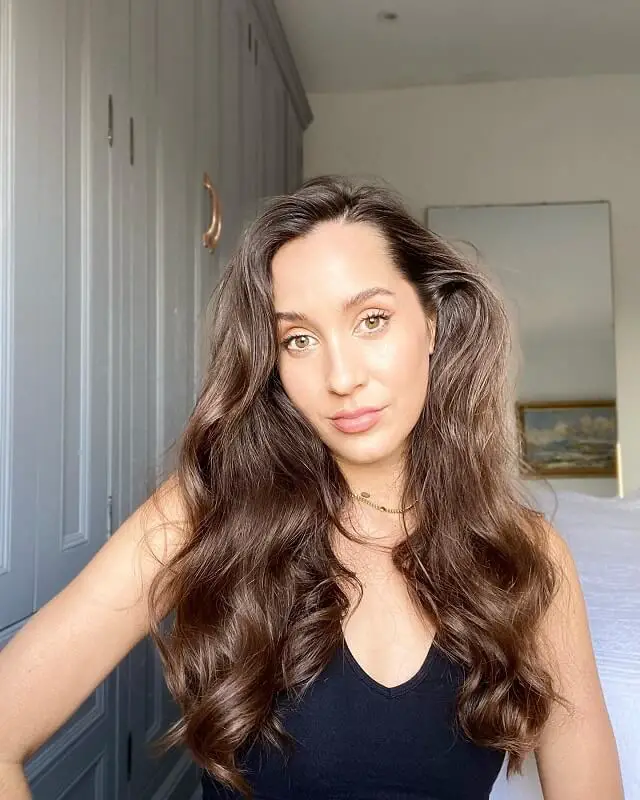 90s hairstyles for long don't always mean elaborate, gorgeous "dos." Girls also loved some relaxed, laid-back vibe in their tresses for a no-fuss appearance. This hairstyle looks fresh and chic and perfect for any casual outings.
Suitable For: As the name says, this hairstyle is just perfect for girls with flowy, long hair.
How To Do: Comb all your hair to remove knots and tangles. Create a side part or center part in your manes for a bit of dimension. You can also create undone waves at the end of the tresses to make it more interesting.
12. 90s Blowout Hairstyle
Blowouts and the 90s era go hand in hand. Everyone wanted to sport big, voluminous hair to attract attention towards them. It doesn't matter if you have a bob, medium, or long hair; a gorgeous blowout would definitely shed the spotlight on you, no doubt about that!
Suitable For: A big blowout looks good on all hair lengths. However, remember that this hairdo isn't the most suitable for curly to Type 4 tresses.
How To Do: For a sexy blowout, section off all your hair into 6-8 parts. Using a big, round brush and your hairdryer, blow dry each section precisely. Keep on pulling the brush downwards for the perfect volume.
13. 90s Hairstyles With Bun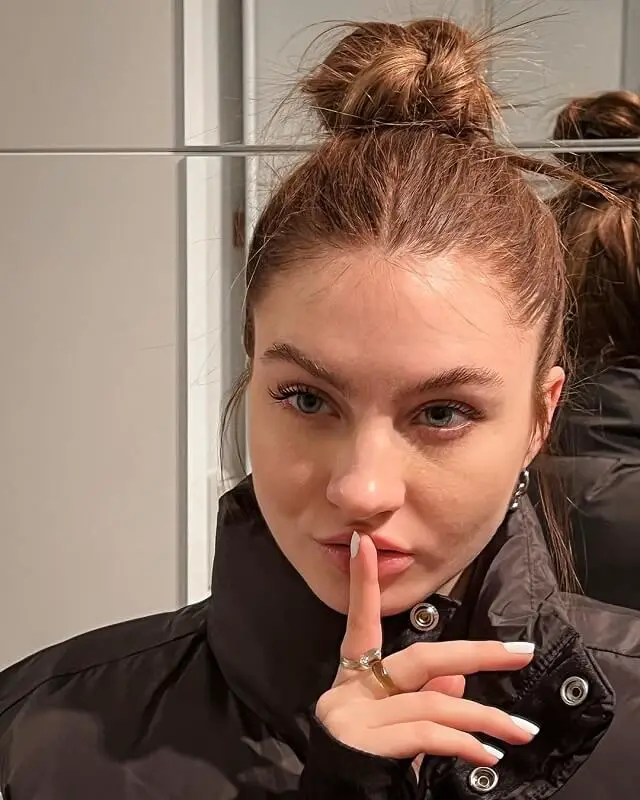 A classic messy top knot is always fuss-free yet chic. All the tresses tied up in a bun on the crown of your head make for a comfortable yet super glamorous outlook. The undone laid-back, undone vibe of this "do" makes it even more stylish.
Suitable For: A messy bun is perfect for girls with oval, round, and diamond face shapes. It creates symmetry and adds length to the face.
How To Do: Comb all your hair and flip it upside down. Gather the tresses together on the crown before creating a bun. Secure it with an elastic band for a stronghold. Refrain yourself from tucking in the loose strands for an undone, relaxed look.
14. Swoop Bang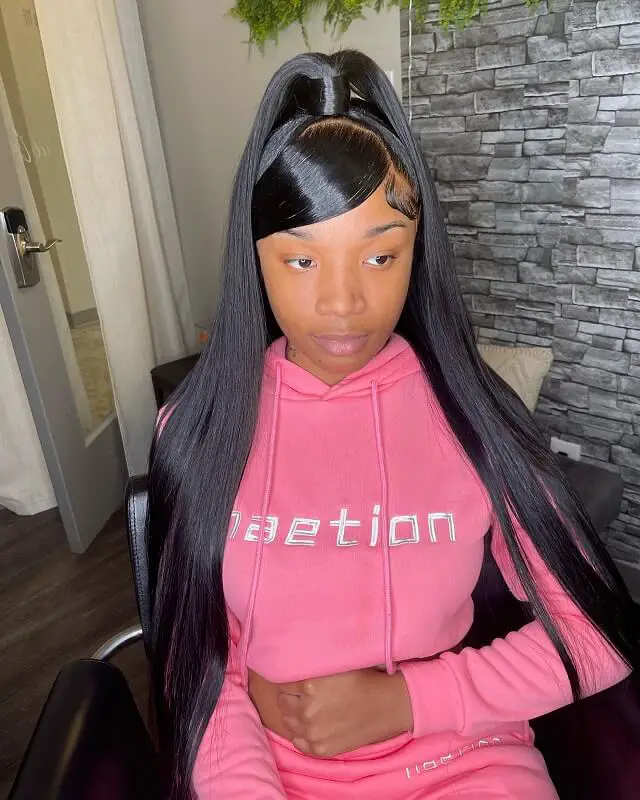 Bangs were a "thing' at the end of the past century. And swoop bang was one of the most popular ones. The exaggerated side bangs were super sleek, smooth, and sexy. What's interesting is that you could play with the length of the bangs to create a more personalized look for you.
Suitable For: These bangs look incredible on girls with straight hair. If you have curly or coarse tresses, straighten them first.
How To Do: To create the most perfect swoop bangs look, smear on a liberal amount of hair pomade on your fringes. Comb them with a fine-teeth comb so that they look super smooth and shiny. Clip the fringes to a side for the perfect swoop bangs.
15. Half Up Half Down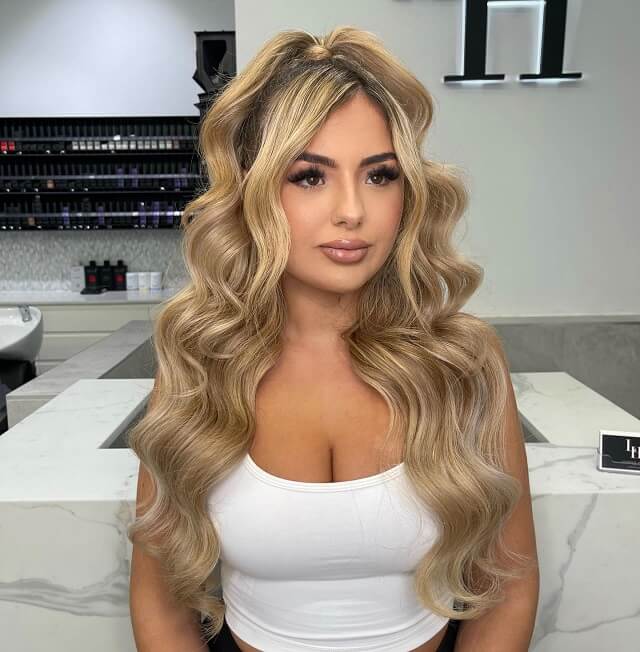 The half-up half-down hairdo was a craze in the 90s era. This "equal parts fun and playful" style is an effortless way to show off your long manes perfectly without overdoing them. Wear it with couture or casual wear; its appeal is still the same.
Suitable For: Girls with long, straight hair looks incredible with this unique hairstyle. Perfect for both day and night events.
How To Do: Section off your hair horizontally and tie the upper part into a ponytail. Leave the lower part as-is for a half-up half-down look. You can create big waves in your manes for some dramatic effect.
16. 90s French Roll Hairstyle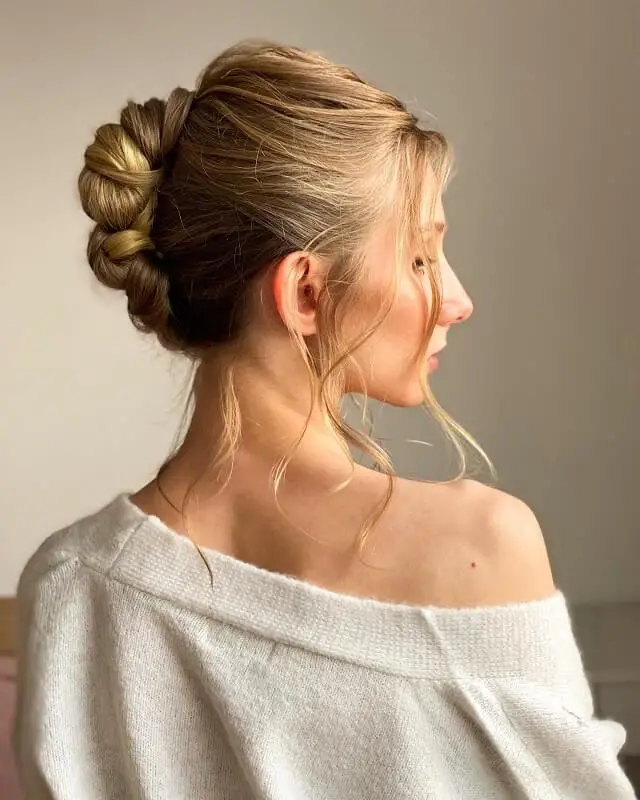 A French Roll bun is classic, timeless, and elegant. Sophisticated women love to try variations of this 90s hairdo with their formal dresses to look classy and gorgeous. This unique bun ties up all your hair for style and comfort and adds the right amount of glamour to enhance your appeal greatly.
Suitable For: This hairstyle is perfect for women with medium to long hair. As it is quite a bit of a grown-up bun, it would age down younger girls.
How To Do: Comb all your hair and put pins at the back of your hair so that all the strands are on one side. Then, place your hand underneath your tresses and gently pull them to the pin's side.
After that, twist all the hair up and inward to create a rolled updo easily. Secure it with lots of bobby pins to hold the bun in place perfectly.
17. Slicked-Back Pixie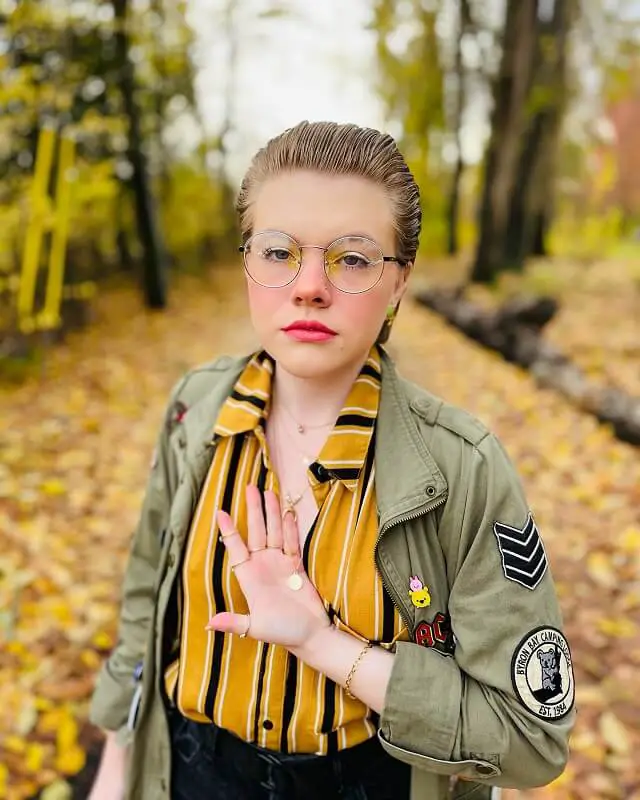 The slicked-back pixie is powerful with lots of edge and attitude. It also accentuates the facial features and bone structures perfectly so that all the focus is on your beautiful face instead. If you seek a quick and impactful style, this "do" is a must-try.
Suitable For: This amazing pre-2000s hairstyle would look good on anyone with short straight hair and a round or oval face.
How To Do: Smear a bit of pomade on your pixie and start combing it backward.
18. 90s Hairstyles For Short Hair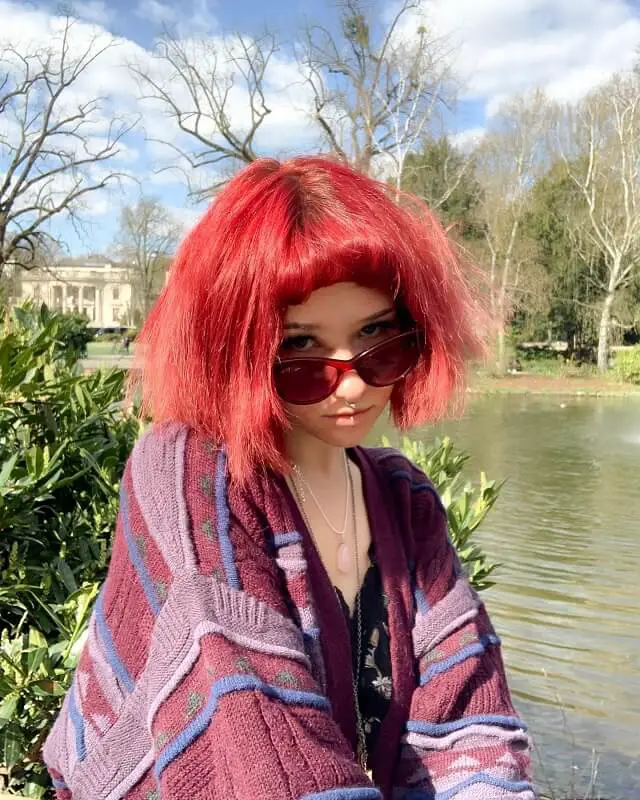 With the blunt bob with mini bangs and bright red color, this grunge hairstyle would never miss grabbing the attention of the onlookers! Even though the tresses look unkempt and coarse, this "do" still makes you look fashionable and pretty.
Suitable For: Girls with an oval or diamond face can rock this "do" flawlessly.
How To Do: Chop off your manes for a shorter "do" and dye it with a bright red color. Make sure to scrunch it with a texturizing spray for that rugged, messy outlook.
19. 90s Butterfly Clip Hairstyle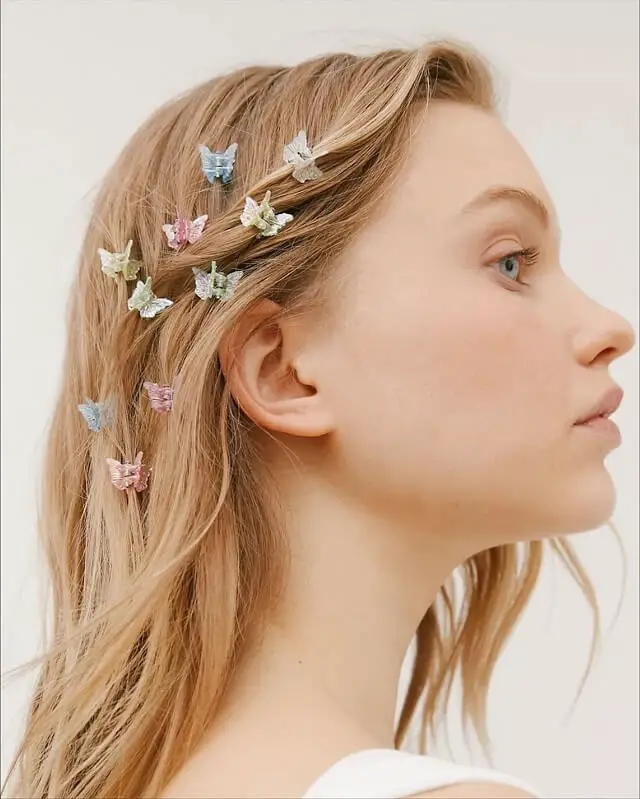 Butterfly clips were one of the most used and loved hair accessories during the 90s decade. Different types, different sizes, glittery, sequined, pearl-studded, all types of butterfly clips were popular during this era. Women, like girls, wore these fun clips to decorate their tresses and look as charming as ever.
Suitable For: Butterfly clips hairstyles are suitable for all types and lengths of hair. It doesn't matter if you have long, short, straight, or curly hair; this hair accessory would definitely look cute on your manes.
How To Do: To create the hairstyle in the above picture, take your favorite clips and place them here and there in your hair. Try to select colorful butterflies for versatility in your manes.
20. Bob With Flipped Ends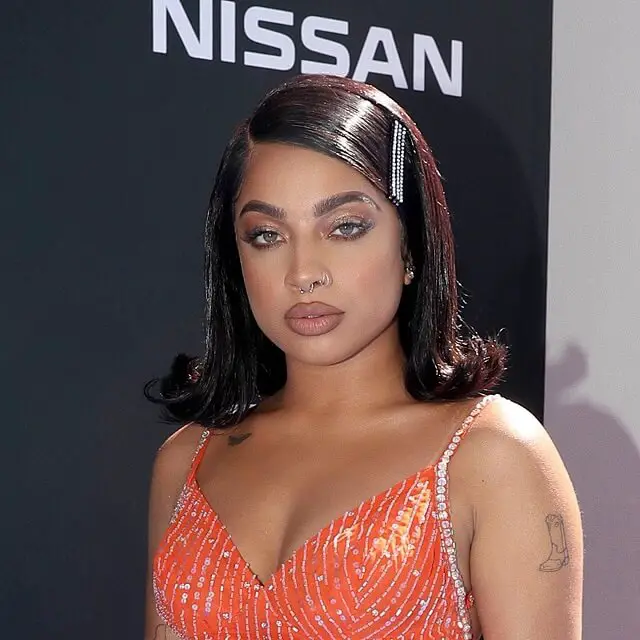 The timeless bob got a style spin with flipped ends during the end of the last century. This 90s hairstyle is powerful and ensures a very "boss baby" vibe to anyone who wears it. If you want all the spotlight on you, don't hesitate to try out this look.
Suitable For: If you have medium, straight hair, a bob with flipped ends will look good on you. Because shoulder-length tresses show off the flips perfectly, it works best with such hair length.
How To Do: This hairstyle is extremely easy to make. With a straightening iron flip the ends of your bob section by section. Hold the tool in place for more than a few seconds to ensure the flip is created perfectly. Finish off with a holding spray to keep the style in place.
21. Side Parted Heavy Curly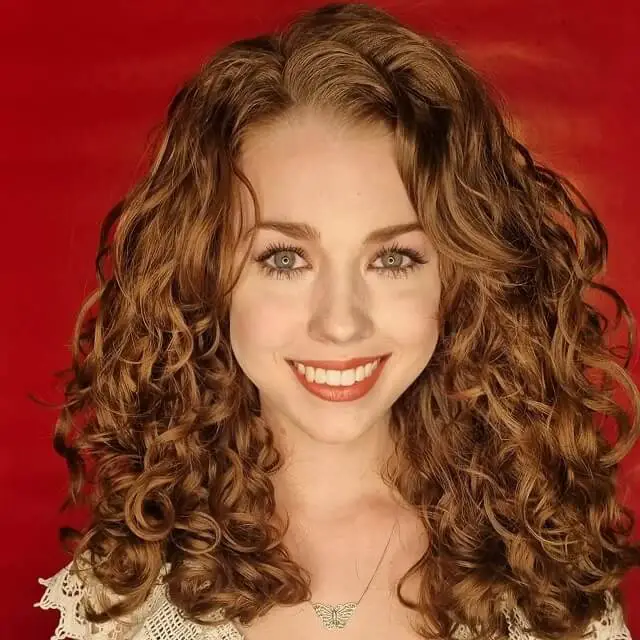 Curly hair itself is attractive. And when you create a side part in your manes, the style becomes even more dimensional and flattering.
22. Japanese 90s hairstyle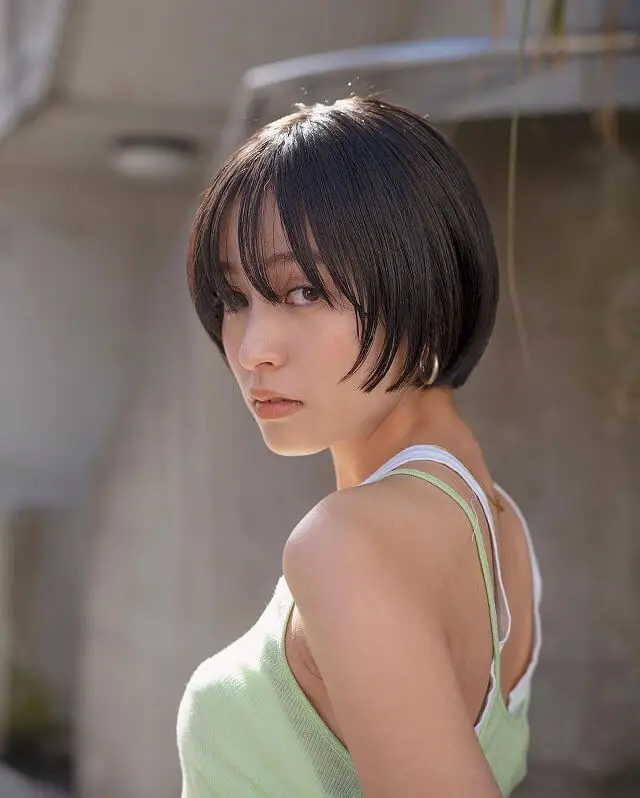 The Japanese short bob features parallel strands throughout the head with light fringes at the front. As it frames the face in a very nice way, this haircut enhances the facial features and makes them looker sharper than ever.
23. 90s Hairstyles Bangs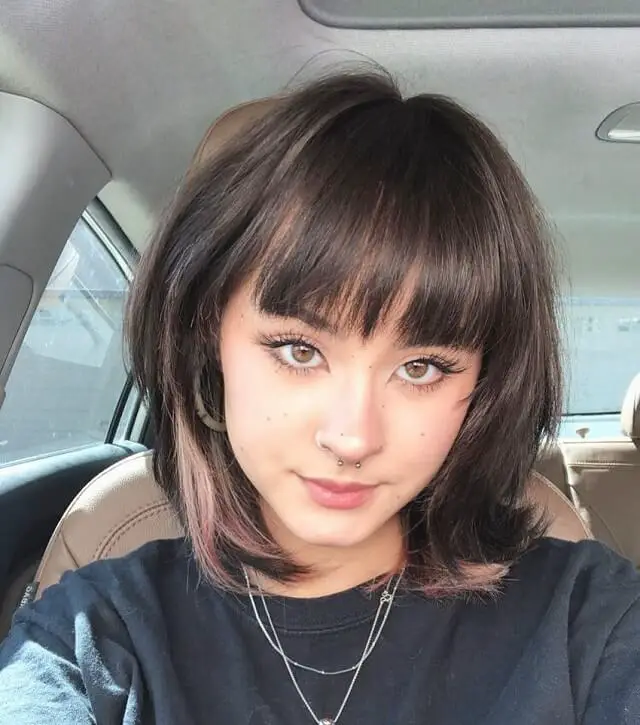 Just like the 2000s, bangs were popular in the 90s as well. From feathered bangs to curtain fringes and even micro bangs, girls tried a whole lot of variations of this hairstyle to look their fashionable best. The short, forehead-covering strands soften down your overall look and give it a significantly cuter vibe.
24. 90s Twist Hairstyles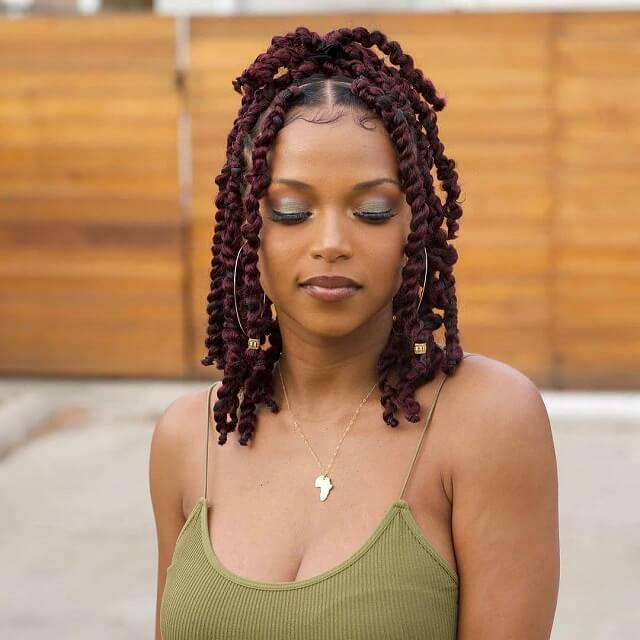 A head full of twists can be an interesting style to do in your black hair. This amazing "do" is timeless, protective, and looks incredibly beautiful on any hair length. So, if you are looking for a new style for your Type 4 hair, try the twists, girl!
25. 90s Layered Hairstyles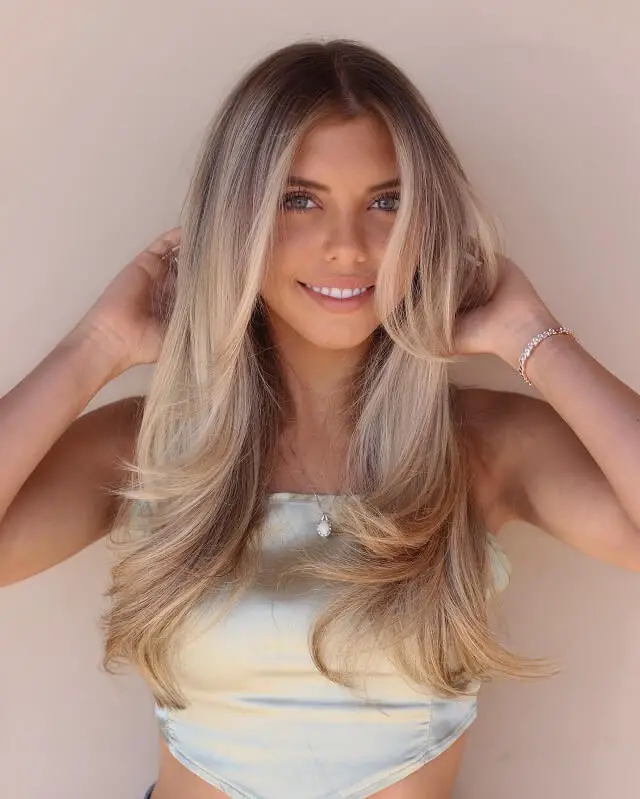 Long layers from the pre-2000 era are a great way to switch up your hairstyle without sacrificing length. The perfectly cut layers create depth and dimension in your manes and make you even more stylish. You can play with the lengths of the layers to flatter your face shape and personality like none other.
26. 90s Party Hairstyles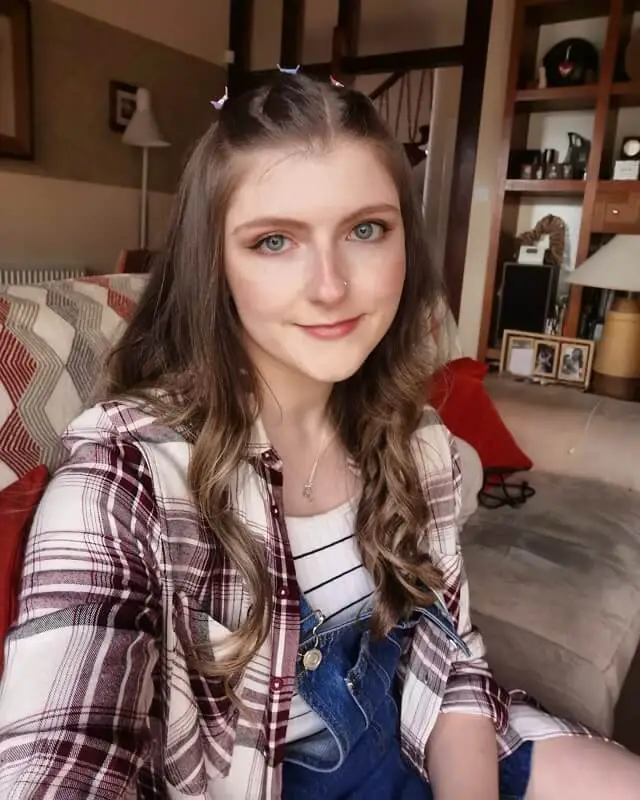 Subtle front twists with butterfly clips were one of the most favorite party hairstyles amongst 90s kids. While the twists with cascading hair are soft and feminine, the colorful clips provide the right amount of chicness for a beautiful "do."
27. Feathered Bangs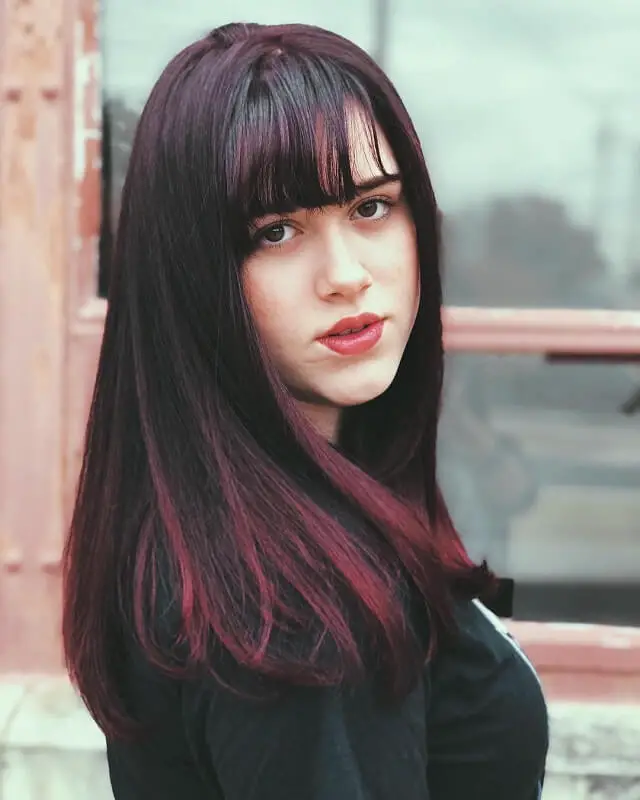 Feathered bangs are loved by women every decade. The soft, fluffy fringes create plenty of movement, bounce on your forehead, and blend seamlessly with the rest of your hair. It doesn't matter if you have wavy or straight hair; feathered bangs will make you look cute and feminine always.
28. 90s Dreadlocks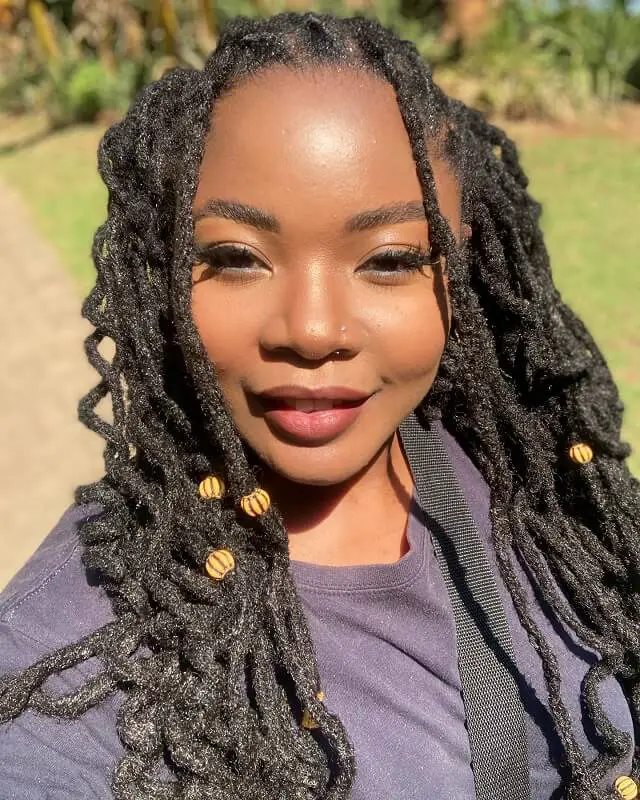 Styling your dreadlocks with 1990s style can be edgy and cool. The beads placed here and there in the dreads highlight them even better and let your style stand out without trying hard. Besides allowing the deadlocks loose, you can also try other hairstyles for a versatile appearance.
29. With Headband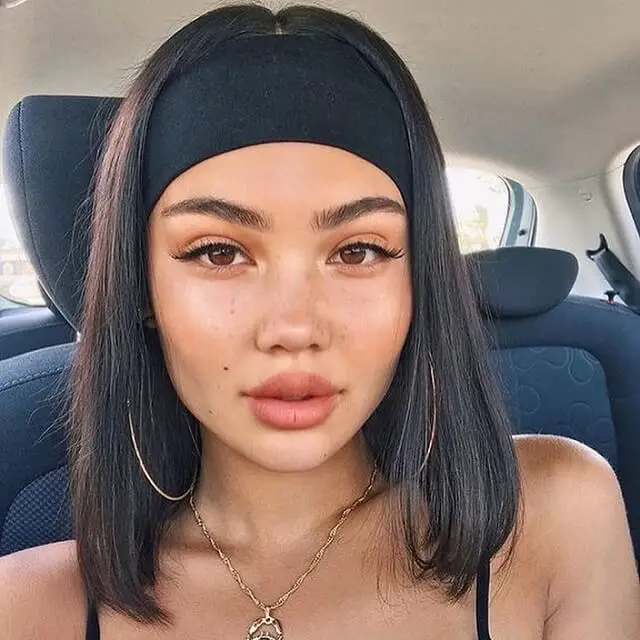 A wide headband could be your savior if you want to cover your forehead in the most fashionable way. This super popular hair accessory from the 90s is still popular in the 2000s because it keeps your hair out of your face and looks ultra-stylish. Also, headbands work with all hair lengths and face shapes perfectly.
30. Blonde With Highlights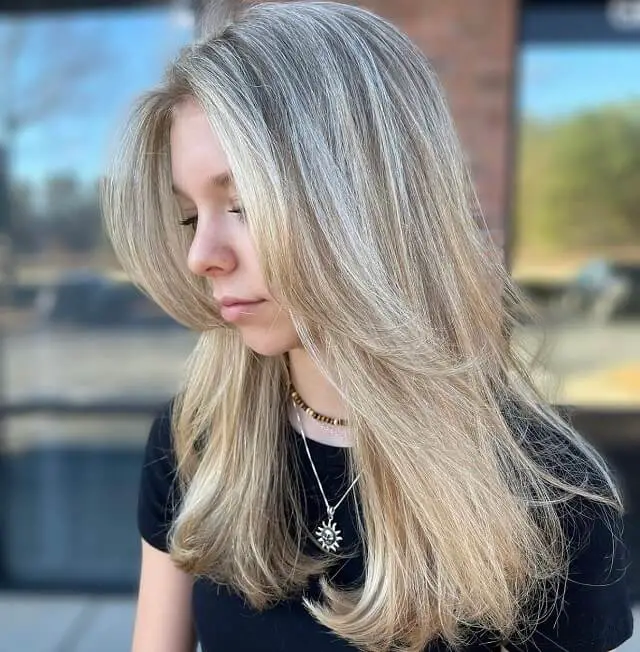 If blonde seems too bright for you, try adding muted highlights to it for a not so OTT outlook. Even though 90s divas loved this hairstyling technique to freshen up their look, it is popular today. Try adding highlights that would make your tresses vibrant but not too flashy.
31. Undone Curls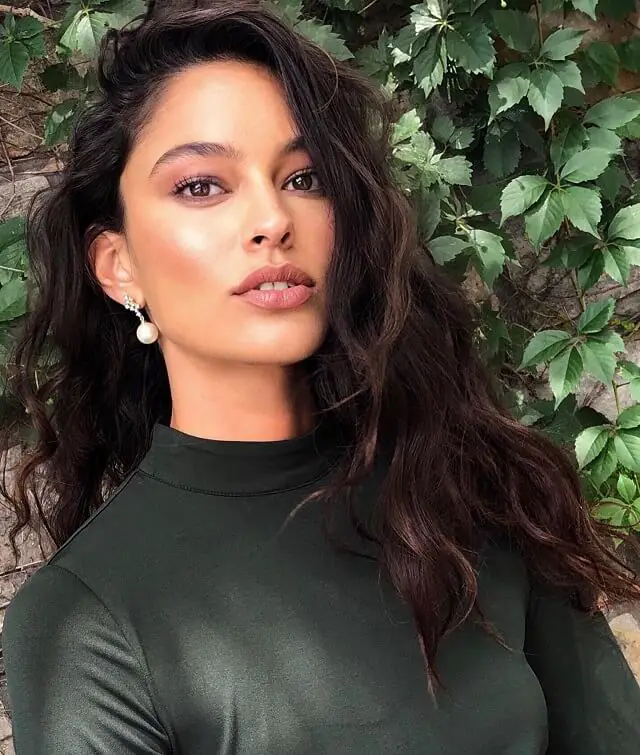 Step up your hair game with messy, natural-looking undone curls and be a heartbreaker, ALWAYS! Better suited for medium to long hair, this style creates enough volume and body in the manes while still being subtle. Flaunt this relaxed 90s hairstyle with an edge and attitude.
32. Center-Parted Straight Hair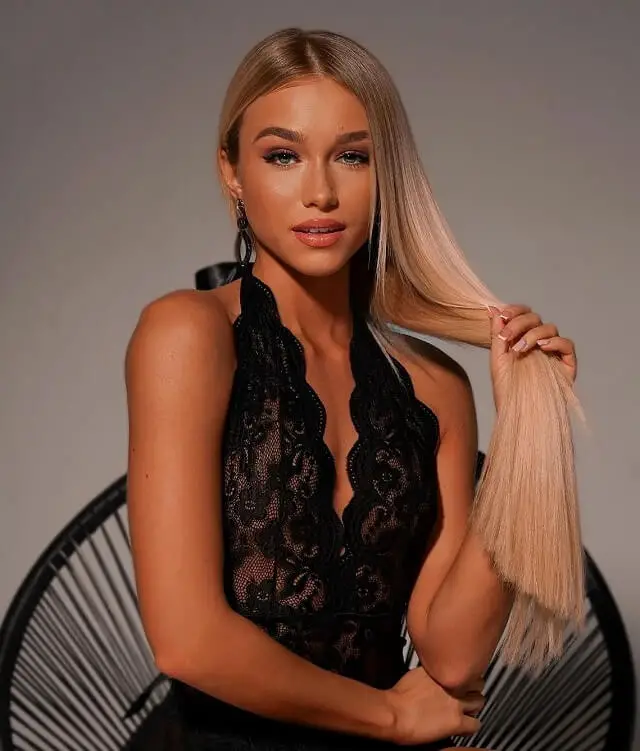 Even though Cher made the middle-parted straight hair a "thing" in the 90s, this hairstyle is still popular in the present day. From Kim Kardashian to Meghan Fox, and even on Chanel's SS22, the middle-parted sleek straight hair still is donned to attract all the attention from the crowd.
33. Wild Curls
Let your curls run wild to grab the attention of the crowd instantly. The long tousled curly tresses give a very relaxed, carefree vibe to your whole look and make you look like a boho-chic!
34. 90s Bandana Hairstyle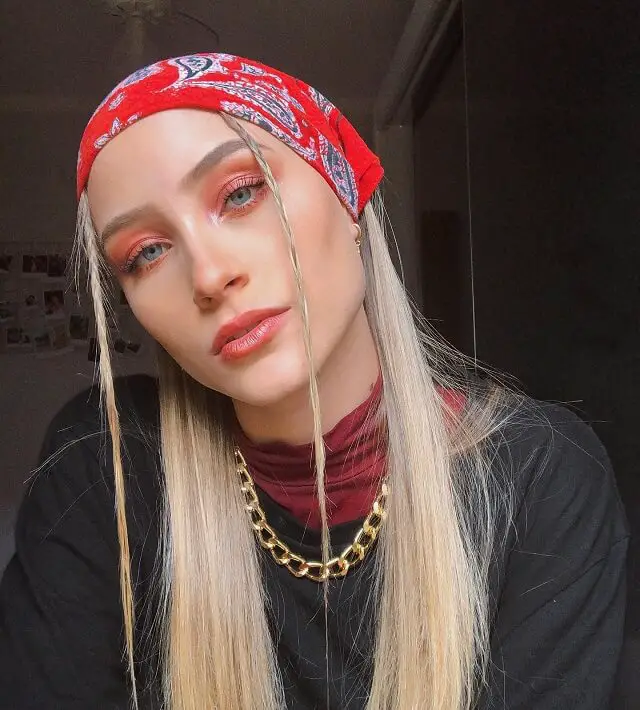 A beautiful hairstyle with a bandana would transport you to the era before 2000 in a jiffy. Even though you can create a whole lot of styles with this piece of cloth, tying it on the temple with long open hair is highly fashionable and chic. Try to use colorful bandanas for this "do" it makes it pop out even more.
35. 90s Rubber Band Hairstyles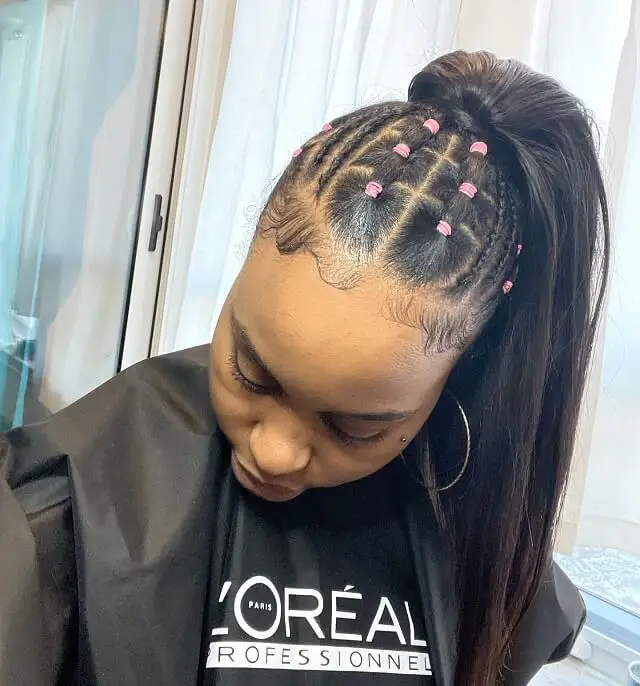 Versatile rubber bands add a touch of playfulness to your black hair instantly. Although you can create a lot of rubber band patterns in your black hair, when you pair it with a super sleek and straight ponytail, the result is super classy. It is fun and comfortable and looks good on any hair length.
36. 90s Scrunchie Hairstyles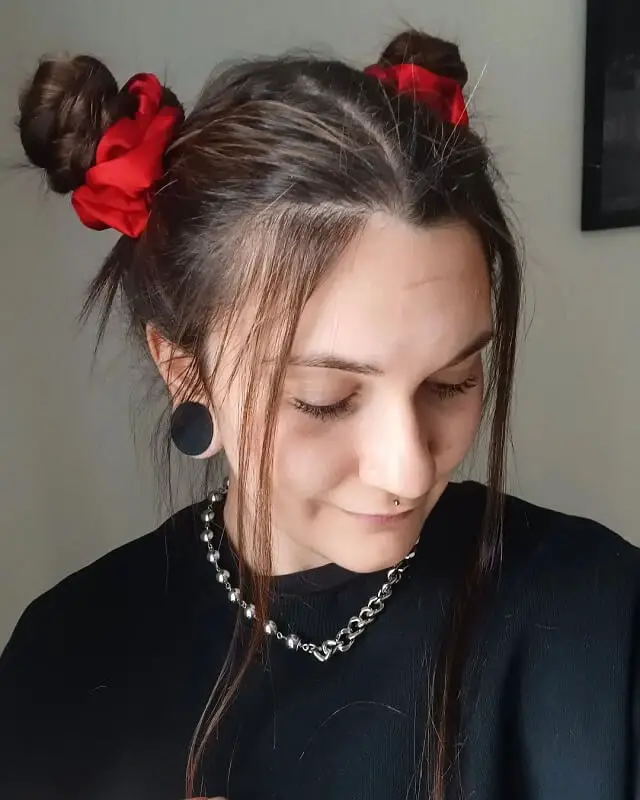 Colorful scrunchies redefine the appeal of space buns greatly. These "it" hair accessories from the 90's era not only hold the buns securely in place but also elevates the charm of the "do" considerably. Use matching scrunchies to make your buns look even more beautiful.
37. Half Up 90s Hairstyles Scrunchies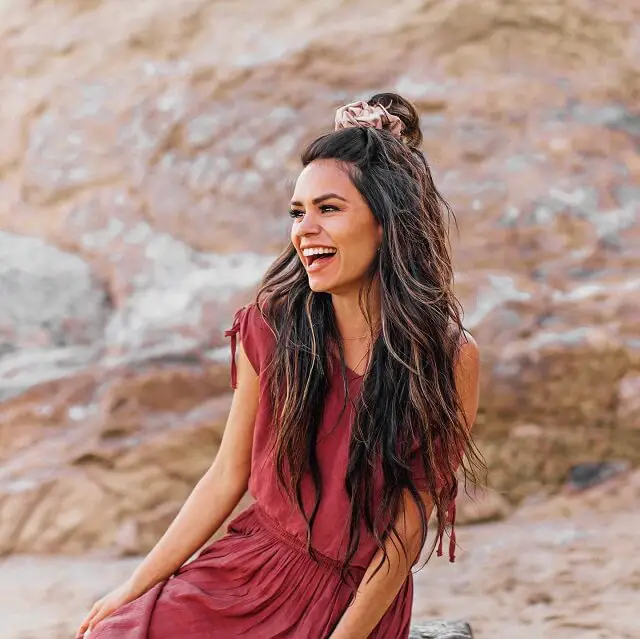 Give your hair a much-required style spin with a half-updo with a scrunchie. This easy, breezy, messy hairdo provides a super relaxed vibe to your hair, while the colorful scrunchie adds just the right bit of charm to it.
38. 90s Rave Hairstyles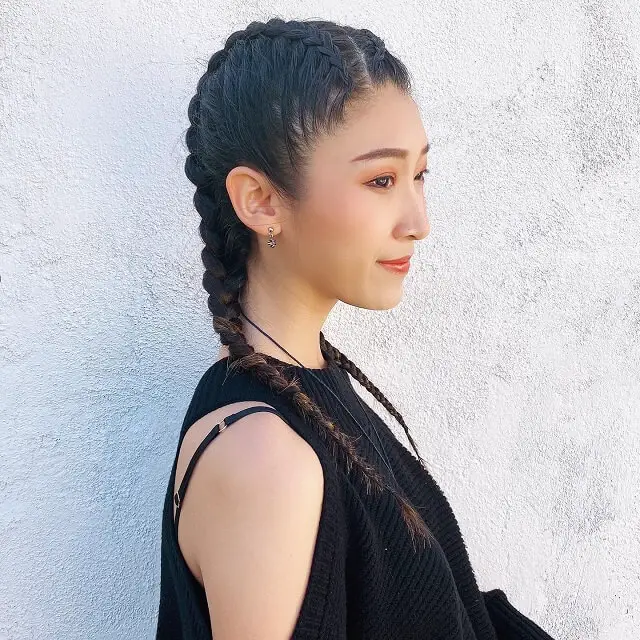 Double fishtail braids were one of the most favorite rave hairstyles during 1990, as well as today. As it ties down all your hair into amazing braids, this hairdo ensures you can enjoy your wild night out without having to manage your tresses!
39. Tomboy Haircuts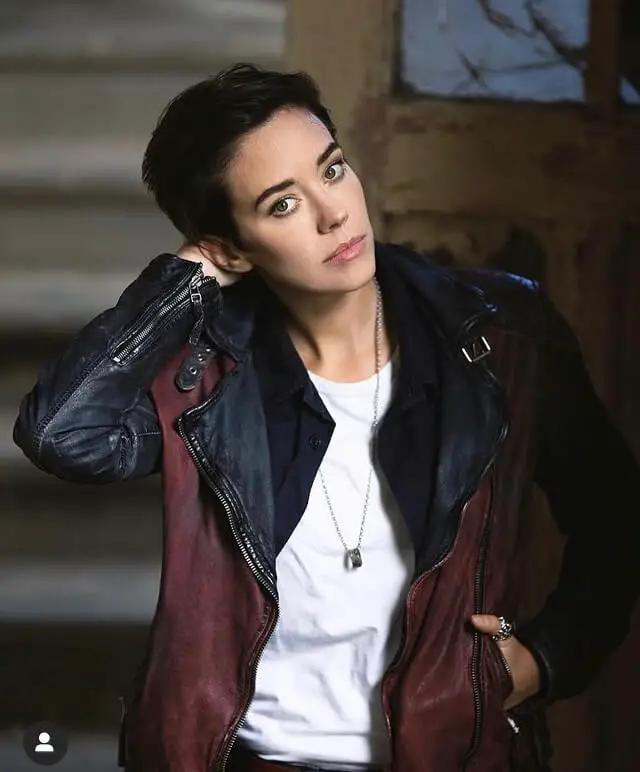 Fashion-forward ladies in the late 90s loved a tomboy cut because it is fierce and feminine at the same time. When combed back gently, this amazing style adds subtle softness and glamour to your look. You can achieve both comfort and style with this interesting haircut.
Celebrities Of the 90s
1. Britney Spears Classic Bangs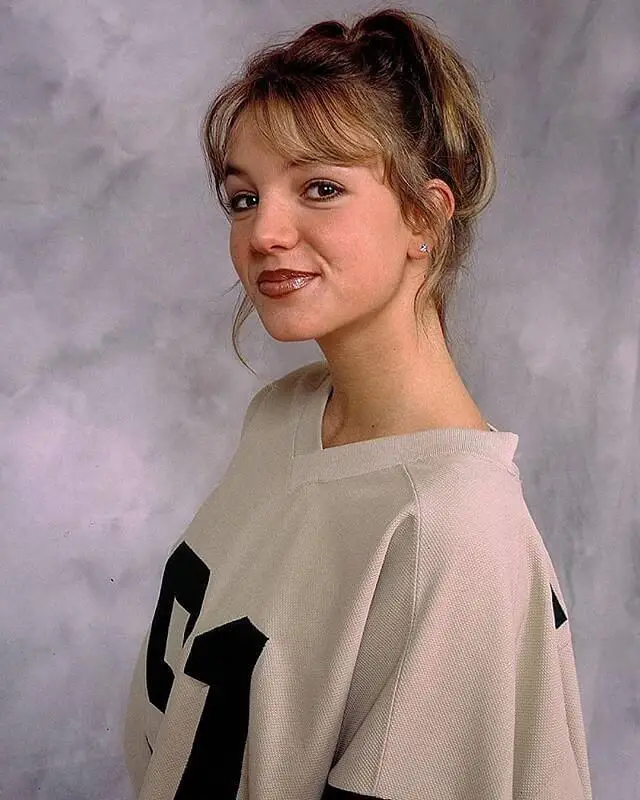 This amazing updo worn by 90's sensation Britney Spears is all about comfort and style combined together. At the same time, the hair at the back is tied up in an inverted ponytail, the bangs at the front frame the face precisely. You can try this popular style in your tresses regardless of the length.
2. Baywatch Beach Waves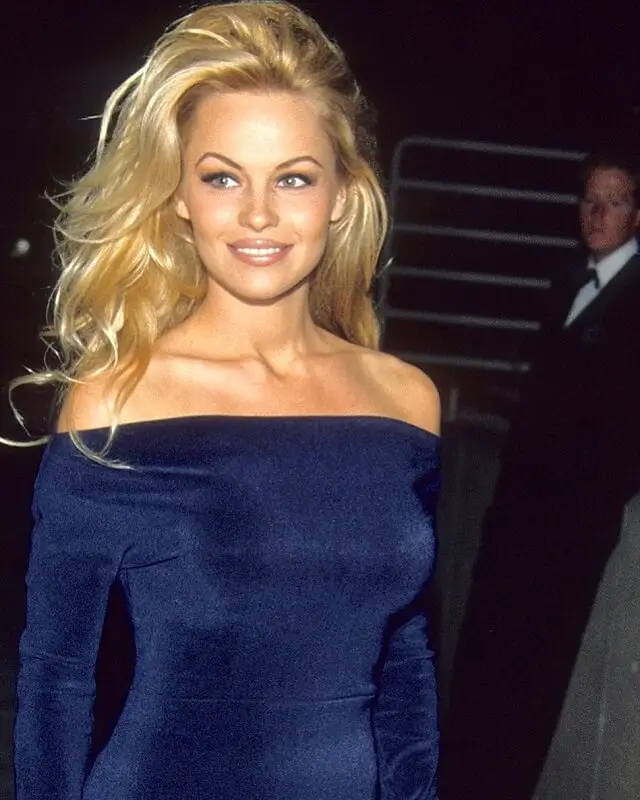 The voluminous beach waves that Pamela Anderson rocked in "Baywatch" is sultry and ooze glamour. The big bouncy, bombshell waves in long golden blonde hair looked hot on her and set trends for decades to come.
3. Long Hair, Don't Care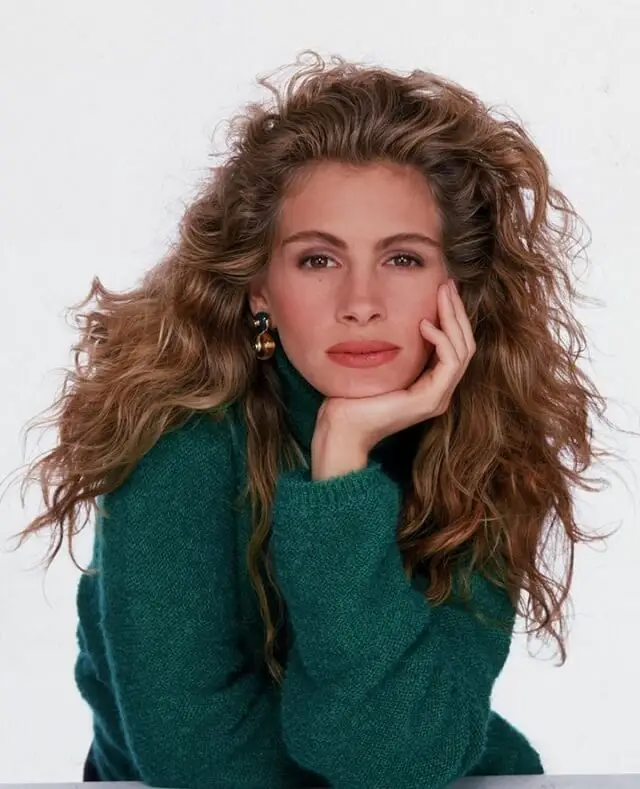 Julia Roberts ruled the fashion scene with her signature long chestnut brown hair adorned with big, messy curls. This hairdo was a big hit in the 1990s and still has the same appeal. Try it out if you are up to some volume in your long manes!
4. It's A Curly Kinda Day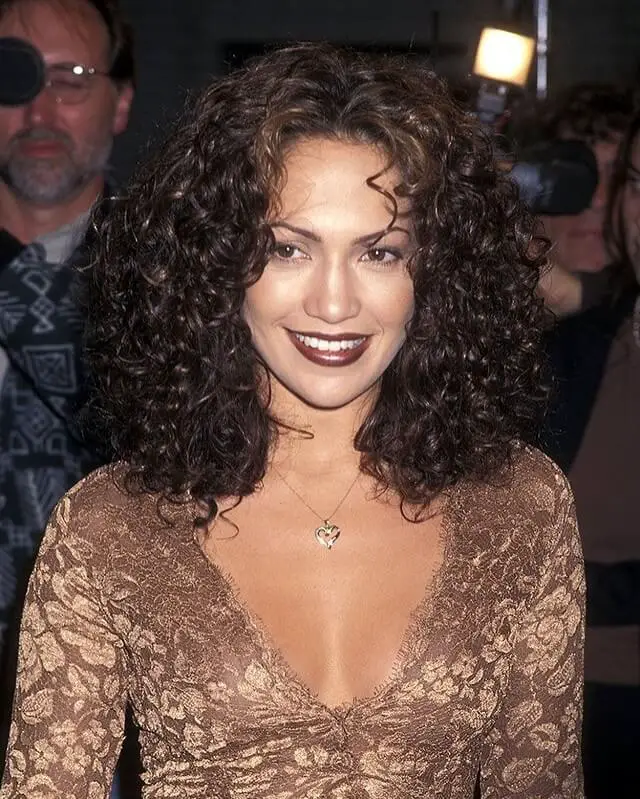 J.Lo's dark ringlets during the 90s started a trend that actually never died down. The tiny, bouncy curls all over the attract attention and look flattering on all hair lengths. Search for your perm rods if you still want to sport this style in your manes.
5. The Rachel Cut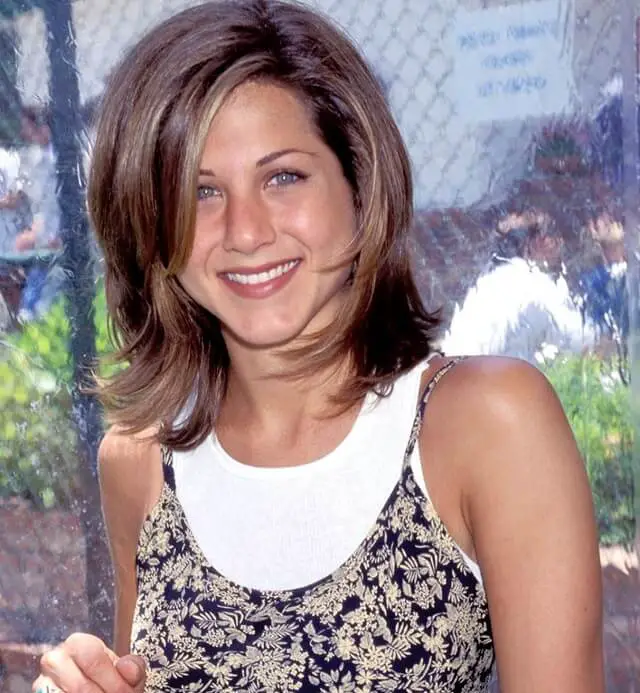 Jenifer Aniston's "Friends" character Rachel made this layered haircut super popular in the 90s. Featuring choppy layers falling just above the collarbone with chunky blonde highlights, this 90s hairstyle is still as popular as it was back then.
6. Gillian Anderson Retro Waves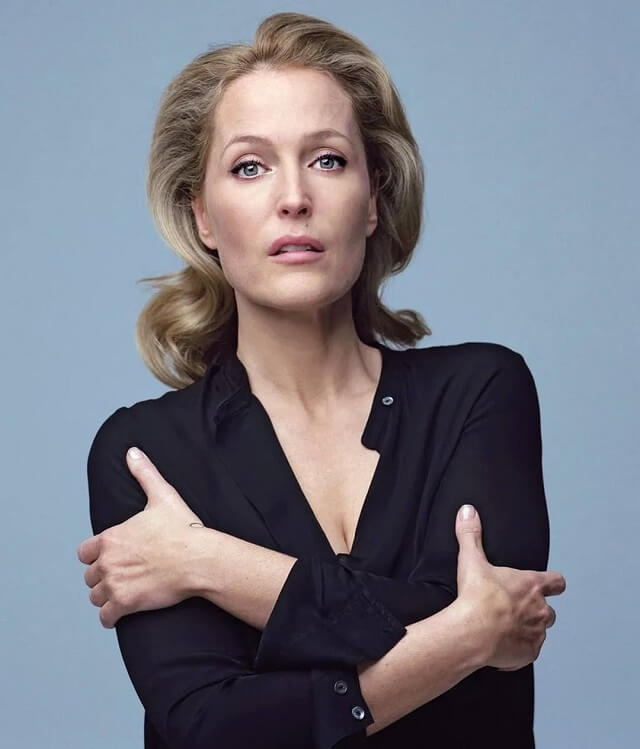 "The X-files" was popular in the 1990s and so was Gillian Anderson. Because she did it, this retro waves with blonde hairstyle was an instant hit back then, even though it was just for a mere photoshoot.
Final Words
All the 90s hairstyles we have listed and talked about represent the 90s hairdos for women perfectly. However, this doesn't mean you cannot try them in the 2000s. Because these styles are timeless, you can adorn your manes with them and look uber stylish.
Try any of these, and let us know your thoughts.